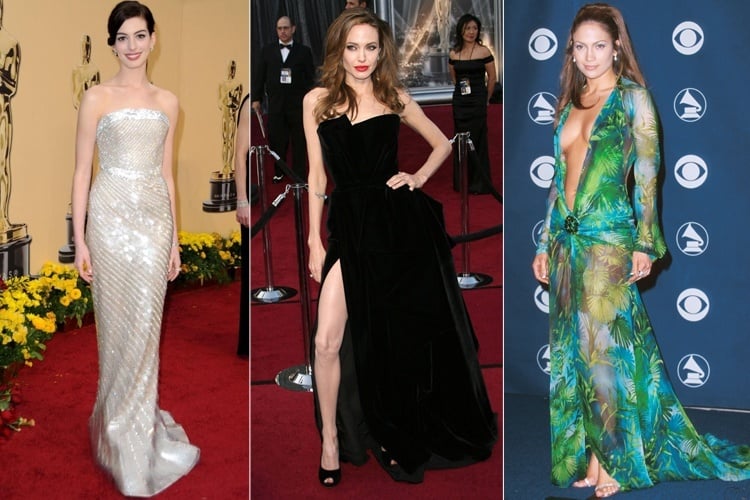 Be it Oscars, Grammy awards, Golden Globes or any other red carpet function, our beautiful ladies of Hollywood get into a frenzy of preparation months ahead of it. After all, these red carpet events are not only about films and talent but also the most glamorous couture creations flaunted by our Hollywood divas which are guaranteed to make your jaw drop. No expenses are spared in getting the right look with gowns, jewelries, make-ups, footwear and whatever you can think of! With the red carpet season knocking the door, let's go down the memory lane and reminiscence some of the best Hollywood dresses ever!
Grace Kelly
Picking up the Best Actress Oscar award in 1955 for 'The Country Girl', Grace Kelly dazzled everybody with her mint green floor-length confection flaunting quite a bustle at the back. Sporting the same legendary Paramount Costume Designer, Head, like her peer, Audrey; Grace could only be described best as classy and gorgeous.
[Also Read: Cut Out Dresses]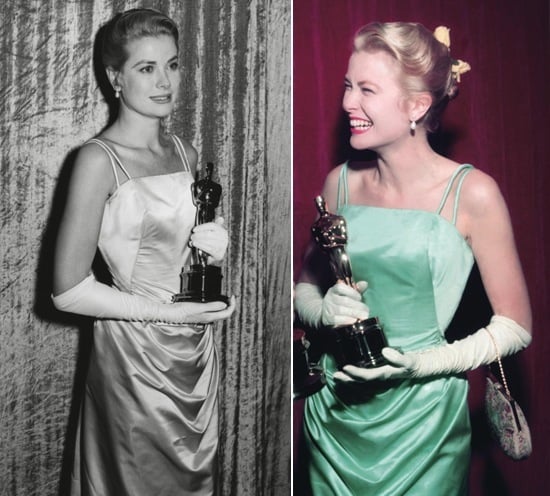 Anne Hathaway
The glittery, floor-length perfectly-fitted Armani Prive strapless gown sported by Anne Hathaway tops the gown list adorned by her on the red carpet. Sporting the gown in 2009 Oscars, millions of heart missed their beat by feasting on her in the champagne colored gown which not only flattered her long silhouette but also shrieked her extolled elegance. Her mother-of-pearl iridescence was giving her dazzling smile quite a run.
[Also Read: 2016 Scandinavian Fashion]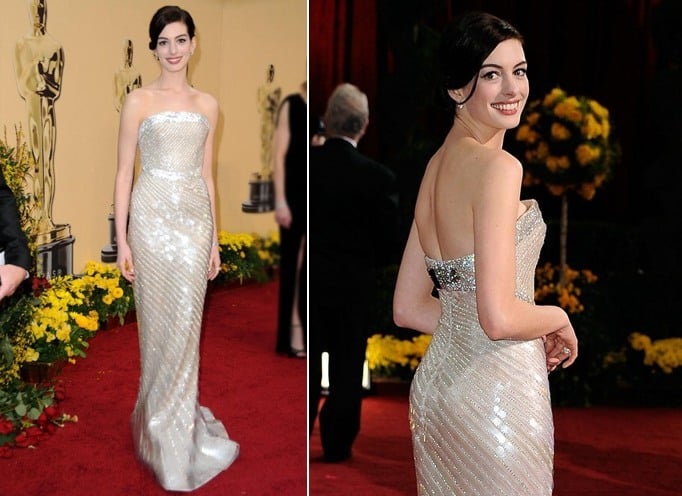 Nicole Kidman
Costing about 2 million dollars, Nicole Kidman's looked like a goddess in the gold green haute couture gown in 1997 ceremony. Designed by John Galliano for Mrs. Tom Cruise, the gown was arresting with intricate embroidery, high neck and a slit at the right side. The gown raised quite a flutter in a time when pastels ruled the runaway but later went on to become one of the game changer gown of the red carpet fashion. None of the gowns match the bar set by this dazzling piece.
[sc:mediad]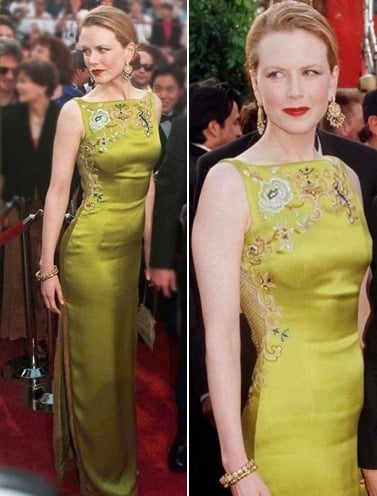 Jennifer Lopez
Arriving at the 42nd Grammy Awards in 2000, Jennifer Lopez caused a hurricane with her with her sheer plunging and revealing green Versace gown. Mistaken by many as similar to a robe adorned for an exclusive spa, the gown, till date, remains as one of the most talked about red carpet dress. It also cemented Donatella's status as a designer of caliber.
[Also Read: Timeless Looks from Jennifer Lopez ]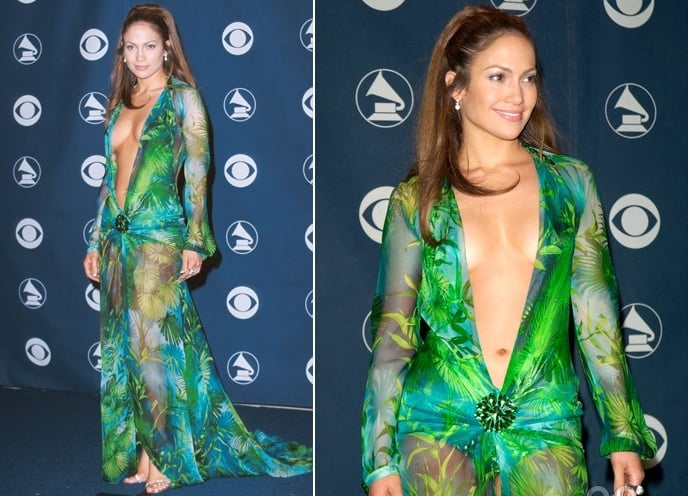 Angelina Jolie
Angelina Jolie's stow stopper look at the 84th Academy Awards in 2012 is yet to find a competitor. Even though it was the high leg baring split that got the tongues wagging, her black Atelier Versace velvet strapless gown set clung glamorously in just the right places. The ultimate drama was provided with her red lips. Her iconic pose with the best foot forward went on to become iconic and even earned its own Twitter account @AngiesRightLeg.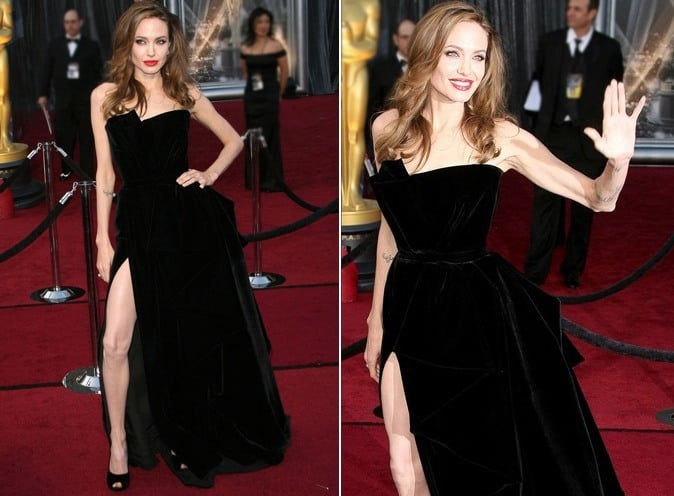 From sophisticated sheaths to barely-there figure-flaunters, we hoped you enjoyed this nostalgic trip and together we look forward to these celebs cutting new outfit icons in the forthcoming red carpet events.