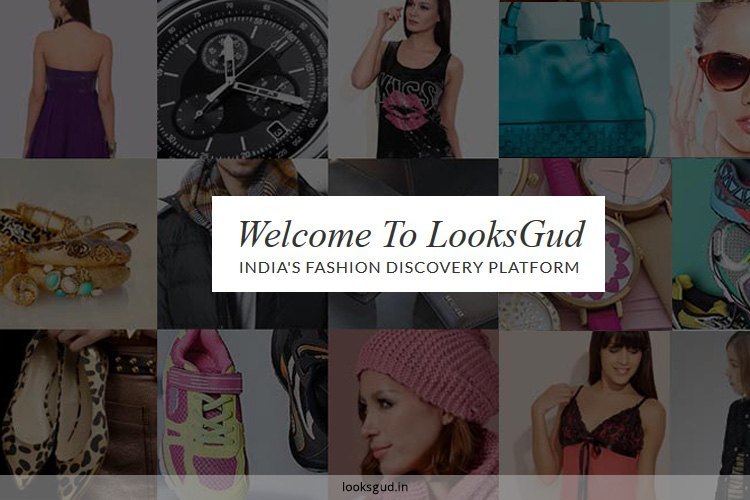 There was once the time and patience for people to go around many stores and pick their choice. I remember those days walking along streets of colorful clothing, bags, shoes, bargaining with the vendors, and grabbing a fruit juice to quench the thirst of all those walks.
Now when we hardly have time to look beyond our work zone or grab a relaxing steaming coffee, where can we find the time to shop leisurely, explore the fashion platforms, compare the prices and pick the right one. To ease this all, Looksgud.in, a fashion discovery platform has taken form at the exactly right time to make shopping and flowing with the fashion trends very much convenient and enjoyable. It's a portal which integrates the different fashion product sellers and their prices, discounts and coupons.
So let me introduce you all to this amazing panoramic fashion portal where you can plunge into the world of fashion and present your own ideas to the users. So it's in fact a portal of users for users. Oh, you must be thinking that you have visited many such sites and it's so laborious to browse through the dump of all the products available online but Looksgud products are handpicked by the users and their in-house fashion experts. How fascinating right?
They have a unique way of displaying products as per the price range and these products are top expert selected and user voted products keeping in mind the Indian chasm in economy. The fashion experts spend quantitative time in furnishing their advice in terms of look, quality and worthiness of the product. That's so comforting. It suits me perfect because I always need someone to guide me through with fashion or the product-price comparison and assurance that I am making the right choice.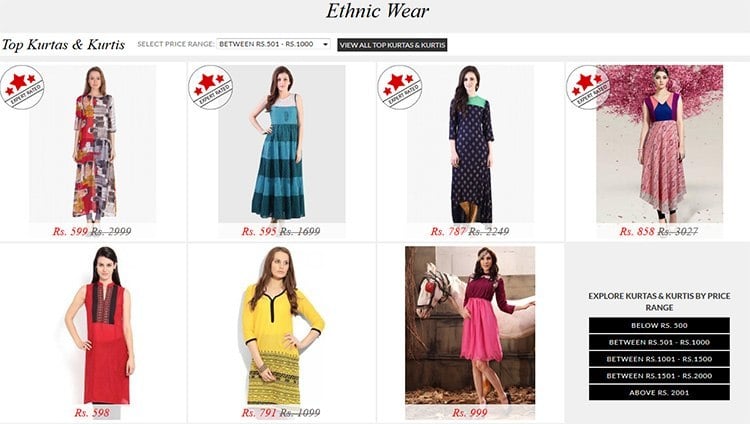 Still contemplating about this platform's uniqueness? Ok, so have you ever felt exhausted browsing multiple sites at the same time for the same product to know which product sellers offers the best price or discount etc. With Looksgud you needn't worry about losing the best product at the most reasonable price as they facilitate the comparing of prices of different sellers.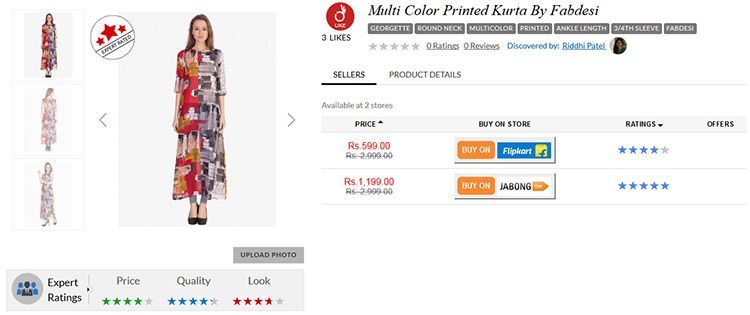 One more charming feature of Looksgud is the rewarding of users with coins. It reminds me so much about children scoring chocolates as rewards for the work allotted to them. Looksgud is also providing its users various options of getting these reward points by adding unique discovery, voting on products, review of the products, reporting any out of stock items etc. So the users can avail these reward coins at their rewards lounge.
The looksgud's lookboard perfectly justifies the 'portal for users by users' where any user can bring forth their unique fashion styles and anyone can follow any lookboard of other stylists to keep track of the newest trends.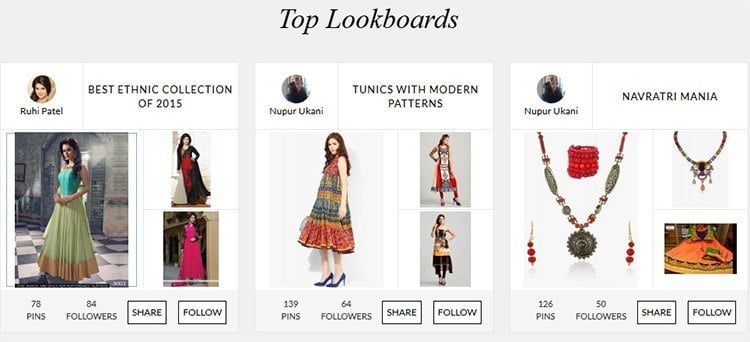 So what are you waiting for? A fashion discovery platform at the click of a button with all genres of fashion for all age groups and occasions, experts' advice at a moment's time, contrasting of prices and an opportunity to present your style to the world is all we need and here we have it with Looksgud. So grab a laptop, a comfortable place to sit, something to sip and begin this fashion adventure.
Images Source: looksgud.in