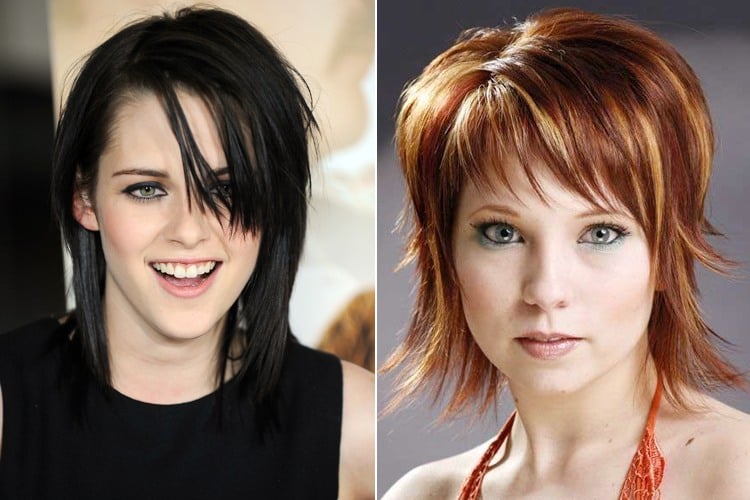 Razor like stance yet playful and feminine, shag haircuts really bring out the chiseled layers and oomphatic personalities like no other hairstyle can. Talk about having a carefree, wild child like attitude, and fabulous shag haircuts does it all.
[Also Read: Versatile Yet Pretty Haircuts For Long Hair]
Shag Hairstyle Ideas
Here are a couple of shag hairstyle ideas to try, which we know you would certainly fall in love with- check them out!
1. The Rocker Chick Shag
Edgy in style and wild hence the name tagged to it, a hip combover persona comes through with stylish bangs. This is one of the shag hairstyle ideas, which works well with rectangular and square faces.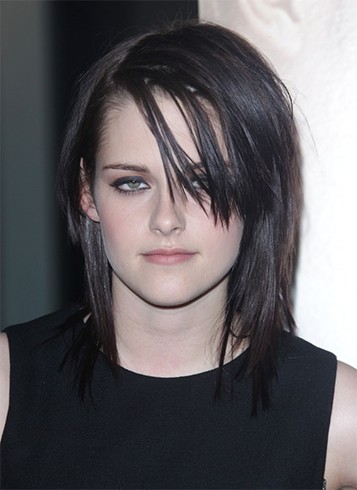 2. The Platinum Shag
For women that love the professional look with plenty of whimsical fun attached to their hairstyles, the platinum shag is a must-do. Razor edgy layers make the look and the texture come through, with side hair parting and full face framing bangs for company! Women with long faces ought to try this look, and women with square faces too.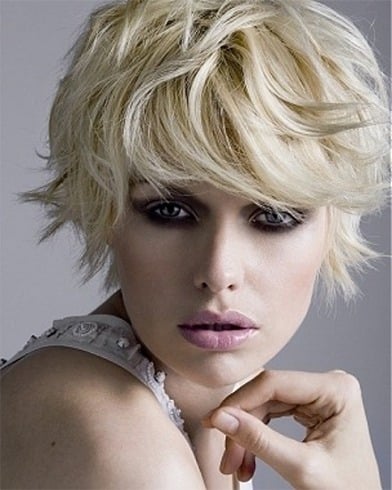 3. The Flippy Shag
With ends flicked outwards and adorably cut in layers, the flirty fun hairstyle is for women with thin and long faces, and heart shaped face cuts too.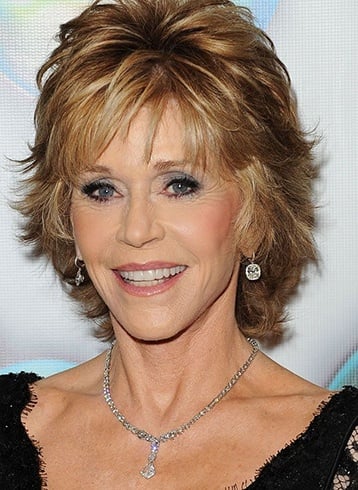 4. The Teased Shag
It is a longer version of an easy to do shag hairstyle, which gives you side bangs so cute that it adds to your persona and style. Razor edgy layers oomph the cute texture and the teased crown brings more volume to the round shaped face.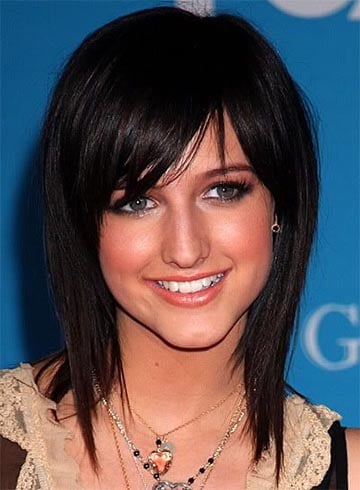 5. The Midnight Shag
Wispy layers and dark colors go best with this hairstyle in shags. Cheekbones gain more prominence with this cut and the layers are best kept around the whole face to make the face look nice and full, but slim too. This is best as a hairstyle for women with coarse to fine hair.
6. The Asymmetrical Shag
They don't call it a saucy hairdo for nothing. Layers in abundance with volume and plenty of edgy bangs bring out the drama. If you have heart shaped or round faces, you should try this!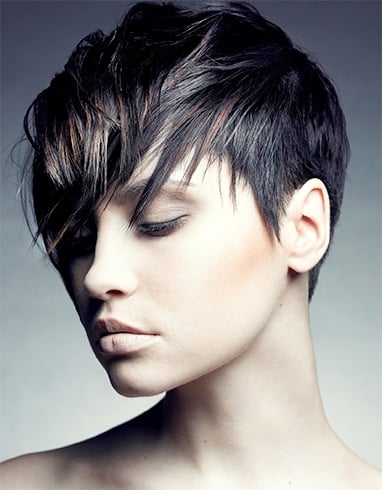 7. The Modern Shag
Amongst the many Medium Shag Haircuts, the modern shag is super popular, because of the cuteness factor it holds. Such haircuts are best for women with heart shaped faces or round faces.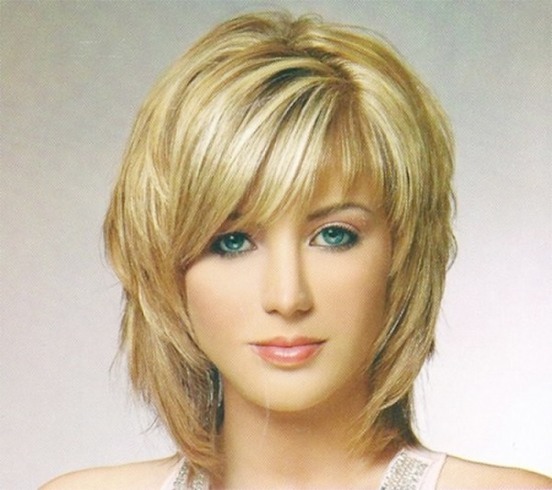 8. The Edgy Shag
For women that love their tresses just above their shoulders, and with plenty of layers and volumes, this would be the edgy way to show off you fashionable hair. Long bangs here work best for women that want a slimmer face, if they have heart and round shaped face cuts.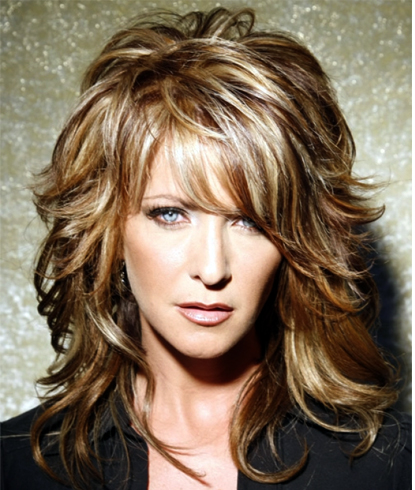 9. The Long Shag
The longer version of shags brings in a lot of texture and volume with plenty of layers and bangs too. The layers and bangs here help camouflage the wide shape face and the long forehead.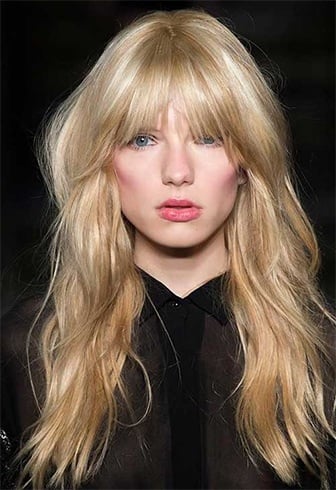 10. The Soft Shag
Works best for women that love a very feminine and a whisperish touch; so the soft shag works magic for them. Textured at the ends, soft side bangs and tousled hair, brings a very dainty touch and a fun filled look too. This hairstyle would work best for heart shaped faces.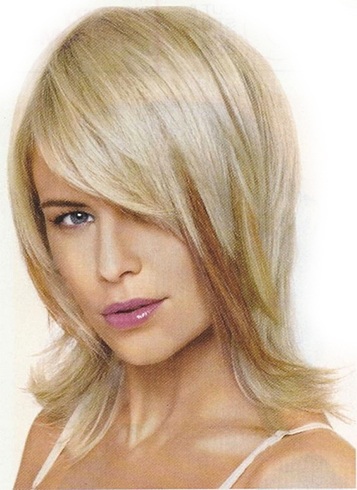 11. The Sassy Shag
This short shag hairstyle is one of the best shag hairstyles that can be sported by college going girls. Short and sassy, it's a fun way to add new life to your flat or thin hair.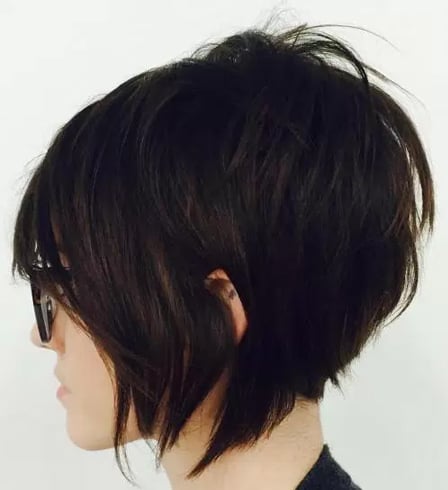 12. The Highlights Shag
What is a shag haircut without highlights right? Short shag hairstyles are one of the best ways to flaunt the highlights in your hair.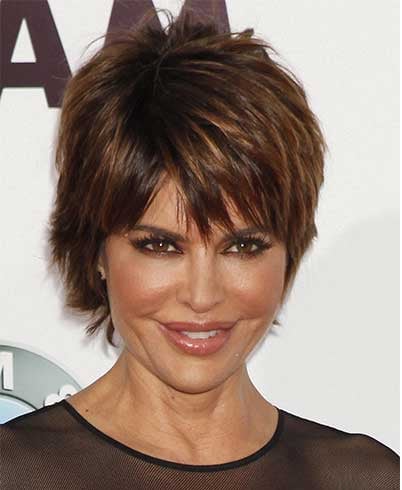 13. The Shaggy Bob
The bob style and cut has been in trend for a long time now and is the best shag haircut for fine hair. This is because the shag haircut can help in creating an illusion of volume for those who have thin hair.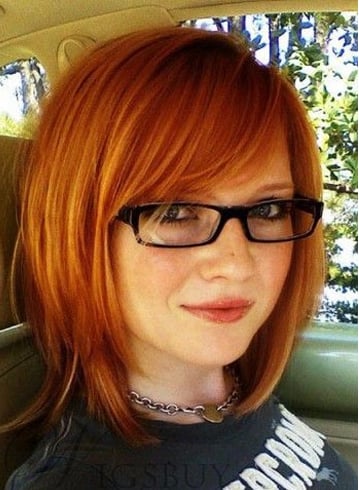 14. The Long Layered Shag Without Bangs
Unlike the previous long shag hairstyle, this long layered shag has no bangs and still looks amazing. A perfect shag haircut for those hwo have long and thin hair.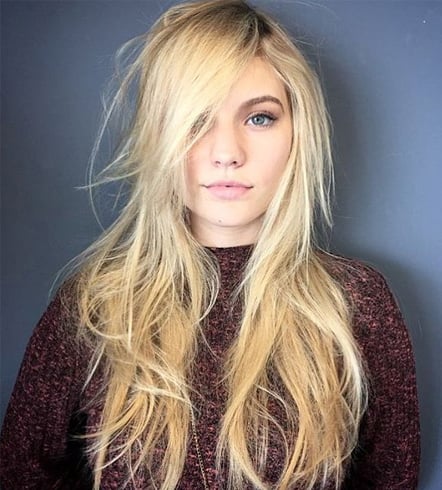 15. The Curly Shag
Curly haired ladies often have a tough time in getting the right haircut. A shag haircut for curly hair can do wonders. Just remember to maintain some layers and you will be set.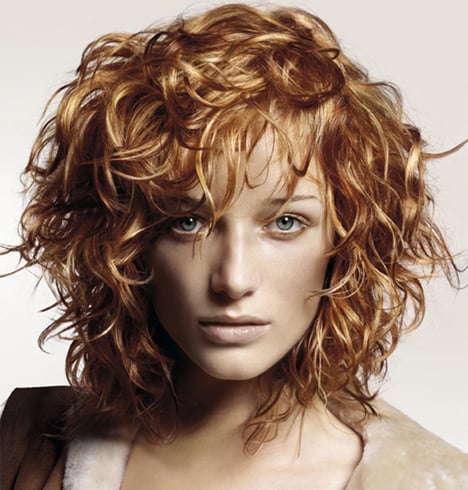 16. The Thick Shag
Love your thick locks but tired of always trying to style them? Well, go for a shag haircut for thick hair with razor cut layers. A perfect minimal fuss haircut for your thick locks.
17. The Bang Shag
Getting a shag haircut with bangs can completely transform your face. So if you don't mind experimenting with your looks then you should definitely try different kinds of bangs like – short bangs, long bangs, curved bangs, etc.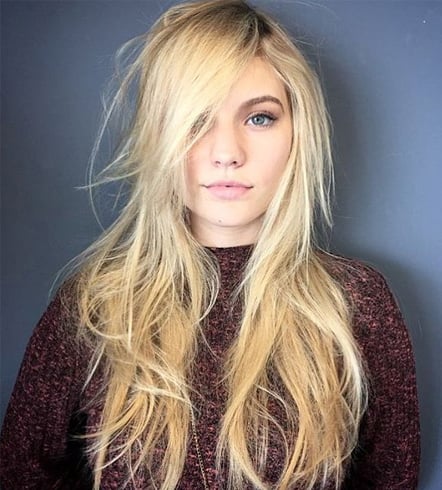 18. The Summer Shag
The shag hairstyle has evolved through the years and you can find a lot of different modern shag haircuts doing the rounds now.
19. The Purple Shag
Add a dash of color to your shag haircut by coloring few strands in purple. Now this is one short shag hairstyle that is sure to garner a lot of attention.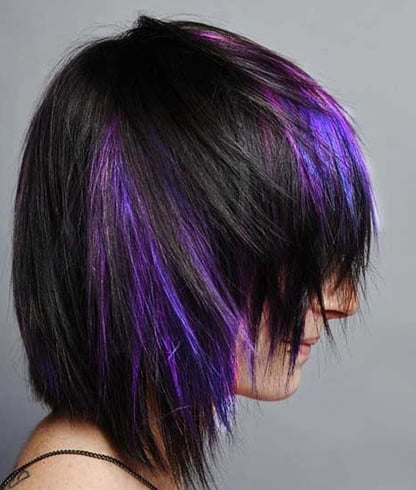 20. The Rainbow Shag
This long shag hairstyle is sure to be a great conversation starter!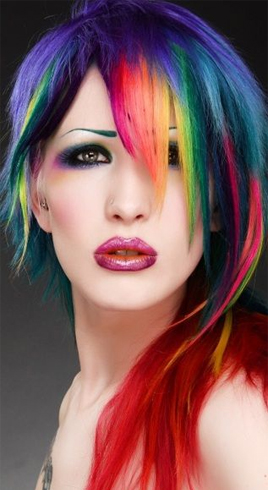 Now that we have shown you ten of the best trending long Shag Haircuts, short shag haircuts and shags for almost all hair lengths and types, and face types too, we would like you to change your look this season after consulting with your hair dresser.
Shags are all about living your life on the edge and with a sense of happiness involved as well. Don't go with your boring hair back to work or to college once the summers are through. This is a time for you to maintain that length if you will, but also to play with a razor touch to the edges now and then.
Get gorgeous in short and long Shag Haircuts girls, the world wants more divas and fashionistas around!
Images Source: pinterest.com