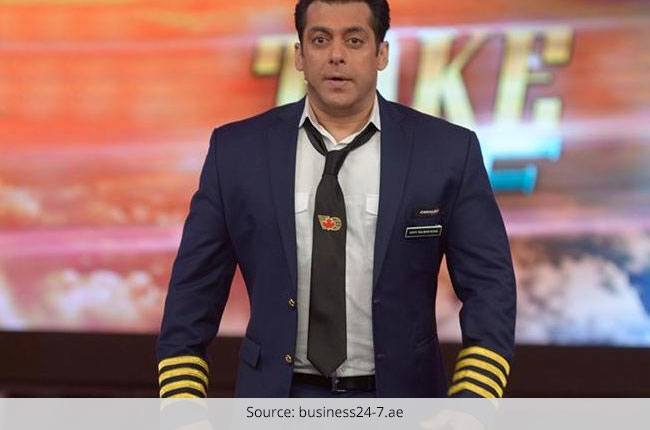 Passengers please pay attention! Flight no. BB08 is ready to take off! Yes, the theme of Bigg Boss 8 is Vimaan and Yatri! For the fifth time again, the show host aka captain of the plane, Salman Khan is winning the heartthrobs of the Bigg Boss fans with his unapologetic wit and humour. The format of the show is different from its previous seasons with the main theme being Airplane, European home and the inclusion of secret society. A week of the episodes has already gone off air!
As per Wikipedia-
The house for the eighth season is located in Lonavala and has been designed to resemble a jumbo aircraft. With the interior of an aircraft, the house is said to have a waiting lounge and separate sections for Business and Economy classes. After the first eviction the Bigg Boss house was made available to the housemates. The physical layout of the house remained mostly unchanged from the previous series, however the house theme was changed to an Alpine chalet, with lots of wood, fur and leather furnishings.
Now, let's meet the passengers!
1. Karishma Tanna (The Bossy)
Serious about herself in the reality show, from day 1 onwards Karishma Tanna is the first yatri to think and discuss 'Who to nominate for the elimination round' with her other house inmate Arya Babbar. The 'Grand Masti' star, Karishma Tanna was wearing a scarlet skirt with a sexy slit and a blouson with lace detailing at the grand premiere of the Bigg Boss 8. When BB08's captain asked her about her playing strategy, the strong headed Tanna gave clear answer that the other inmates would have to deal with her instead of the other way around.
Well, this was truly evident when she took over the kitchen department and not letting Gautam Gulati cook, despite his wish to cook. Now, Karishma Tanna is also seen learning Kick-boxing from Puneet Issar, who was once a member of Secret Society but now been placed among the house inmates.
2. Sonali Raut (The Evicted)
Wearing a metallic sequined cocktail dress, the Kingfisher model Sonali Raut lived up to her status in the opening episode of Bigg Boss 8. She is the younger sister of supermodel Ujjwala Raut and has acted in Himesh Reshammiya's film 'Xpose'.
However, in the very first eviction round, she was nominated in the majority by her house inmates.
In a conversation with Karishma Tanna, she even asked 'Why don't you like me?' to which Tanna answered very diplomatically.
3. Upen Patel (The Stud)
The man in tuxedo arrived at the plane of Bigg Boss!! The UK-bred model cum actor, Upen Patel is certainly the most admired man in the house. The romance has already risen with him calling other house inmate Sukirti, Sukku. They have been shown discussing and spending time together in each other's company!
4. Soni Singh (The Sweetest Vamp)
The versatile actress, Soni Singh, who has mostly played the characters of vamp on television, is already the strong contender of Bigg Boss 8. She wore Green lehenga with a black choli and looked absolutely stunning in the Indian outfit with a whole Indian look, the jhumka style! With four days of stay at the crashed jumbo plane, Soni Singh has been promoted to Business class from Economy class, where the other show inmates are still staying. She also discussed the elimination with her other house inmates.
5. Arya Babbar (The Confused Dude)
'Sex and Pizza!' said the actor, Arya Babbar, when asked about the things he would miss after entering Bigg Boss 8 house. Wearing rugged blue jeans with t-shirt and bomber jacket, Arya Babbar danced to the tunes of dashing Singham in full police wala style on the night of grand premier.
It seems Arya Babbar is in awe with another actor Minissha Lamba, as he confessed to Karishma Tanna that he would never ever nominate Minissha Lamba for elimination, no matter what may happen! Hearing which, obviously, Karishma Tanna did not seem pleased! Now it seems, whether Minissha Lamba eliminates or not, Karishma Tanna would surely know who to nominate next for the elimination round. Wrong played Babbar!
6. Diandra Soares (The Colourful Lady)
Supermodel, Diandra Soares used to be once known for her bald looks and now she has got her hair fully coloured! One of the Bigg Boss 8 participants, Diandra wore a printed kaftan dress along with quite quirky accessories.
Diandra Soares is already in limelight for giving massage to Gautam Gulati, another housemate.
7. Sushant Divgikar (The Entertaining Man)
The most stylishly and daringly dressed, Sushant Divgikar, who has also been Mr. Gay India 2014, took the BB08 flight in shorts donned with leopard printed jacket with sequined detailing. He accessorised his look with a metallic gold brogues and golden bow tie.
So far he has been out of any controversies until one of the secret society's member mocked him being a gay!
8. Sukirti Kandpal (The Sensitive)
Television actress, Sukirti Kandpal, looked absolute stunning in the multicolour saree that she wore at the grand premier of Bigg Boss 8. As soon as the lady entered the BB08, on the very first day itself the rumours of Upen Patel and Sukirti Kandpal's romance sparked off and soon it broke off when Upen Patel mistakenly refused to listen to Sukku's (as Upen fondly calls her) command.
Sukirti is also the first person to shed tears on the show!
9. Gautam Gulati (The Overconfident Dude)
Rugged jeans, waist coat, chain hanging from pockets, Gautam Gulati looked no less than a dashing dude! But as soon as he entered the house, his real colours started unveiling. His affection with supermodel Diandra Soares has not been hided from the glassed-walls! He is also been into talks for taking off his shirts every time to show off his chiselled physique.
10. Praneet Bhatt (The Costume Guy)
Since the time he has arrived at the BB08, it seems he loves his costumes more than his clothes. On the whole first day, he was in his Mahabharata costume and the next day, he was wearing a robe and adding to that Diandra Soares made Praneet wore a headgear of a dry stick. It gave him a look of Lord Jesus, which the actor kept on flaunting!
Praneet Bhatt has been upgraded to Business Class from Economy Class. Recently, on Praneet Bhatt's birthday, Bigg Boss tried to irritate him by still not allowing his luggage to reach him, which made the actor very angry.
11. Natasha Stanovic (The Serbian Desi)
Speaking Hindi is mandate in Bigg Boss's house. Having one participant from a non-Hindi background only adds to the fun! She was wearing a black short slit skirt with a silver blouson at the grand premier of the show. For this season, Bigg Boss chose Serbian actress, dancer and model Natasha Stanovic to be among the Indian participants. However, Natasha has been trying her best to converse in Hindi and she appears cute as how other participants responds to her.
Currently, she is out of any storm.
12. Minissha Lamba (The Popular)
Wearing a black dress, Minissha Lamba appeared so exciting about her entry in the Bigg Boss house. However, she got entry from a different route after she was packed in a wooden box and then delivered inside the premises among other contestants.
Minissha already has gained one admirer and supporter! The Babbar guy!
This season around, Bigg Boss fans can get their favourite show's update on their mobile smartphones. Bigg Boss 8 App is available for download for android (Bigg Boss App for Android Smartphones.)
Who is your favourite contestant in Bigg Boss 8? Do let us know.