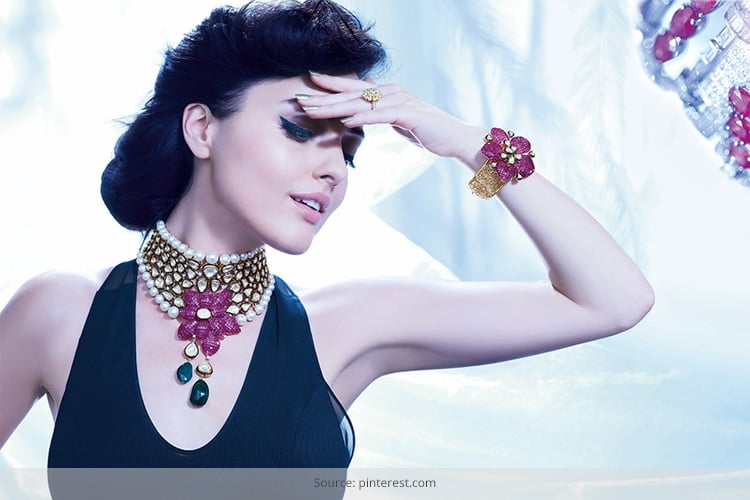 Awestruck by the arduous creativity conceived by the international jewelry designer, Bina Goenka, I walked into The Grand Hyatt Plaza, one of the grandest hotels in Mumbai. I made sure not to miss her exhibition only to admire some of her breathtaking creations, which were shimmering in their display cases.
Let me tell you, each item was a masterpiece in its own right, adorning the boutique with vibrant and colorful jewels. One glance at these timeless masterpieces and I bet you're going to forget the outside world and prefer to just admire them for hours.
The jewelry brand, Bina Goenka is synonymous with luxury, glamor and high-end craftsmanship. The creative force put by her team on each item has pushed this brand overseas and today, Bina Goenka is among the sought-after jewelry designers in the globe.
A lawyer by degree, Bina Goenka has been designing amazing bespoke jewelry pieces for over a decade now. The mother of the two, whose items are focused at Mumbai as well as world's jet set says that she designs unique items, so as to give her clients a state-of-the-art experience, almost like a collector's item.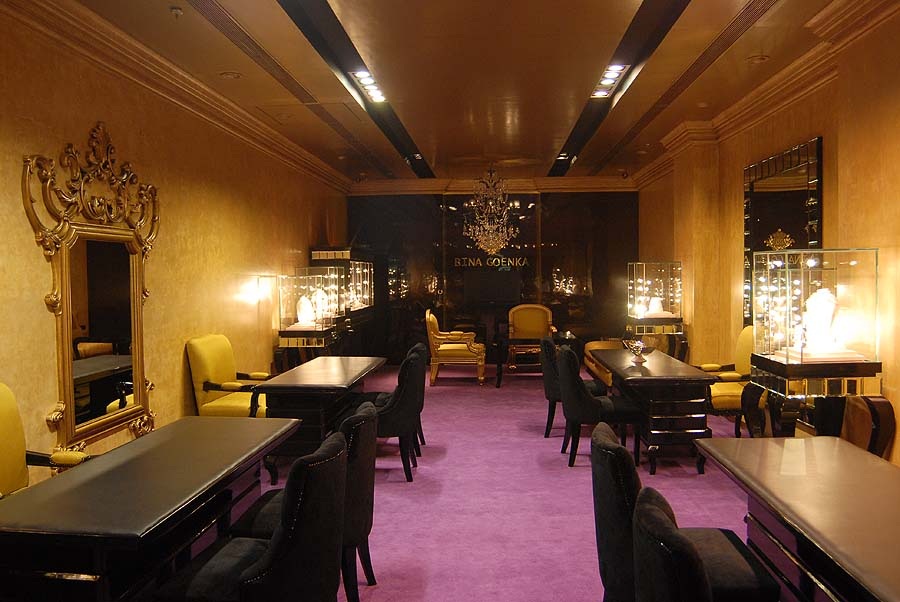 Bina Goenka's jewelry lounge, which is sprawled across lavish space in Mumbai suburb five star, just reflects the grandeur of Indo-contemporary jewelry making. If you ever happen to visit her store, you would find the red carpets adorning the floor against a contrasting purple wall.
Set on the table, is an exquisite evening bag, encrusted with Gemfields Zambian emeralds, Zambian amethysts in yellow gold and Mozambican rubies, resembling a bell if I may add, apart from a chunky diamond bracelet.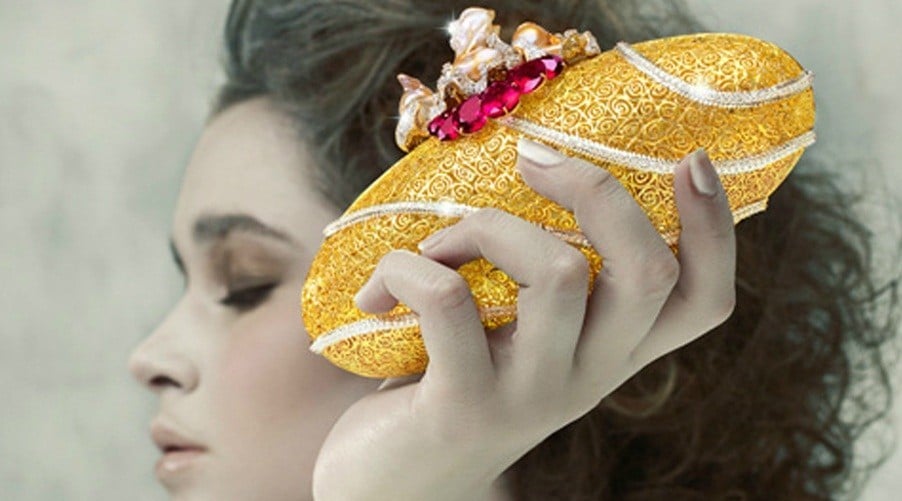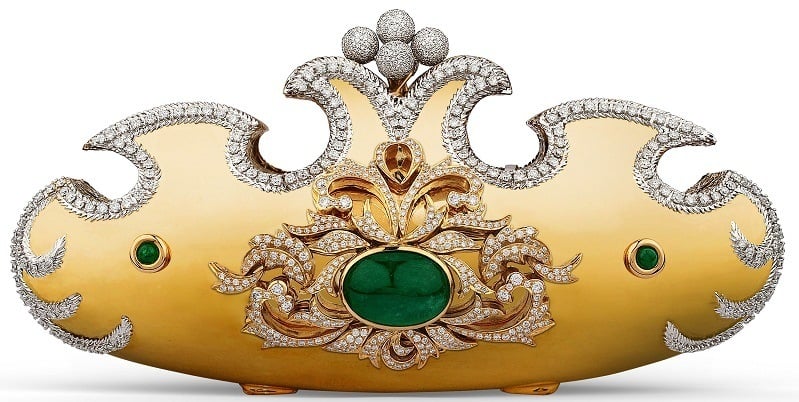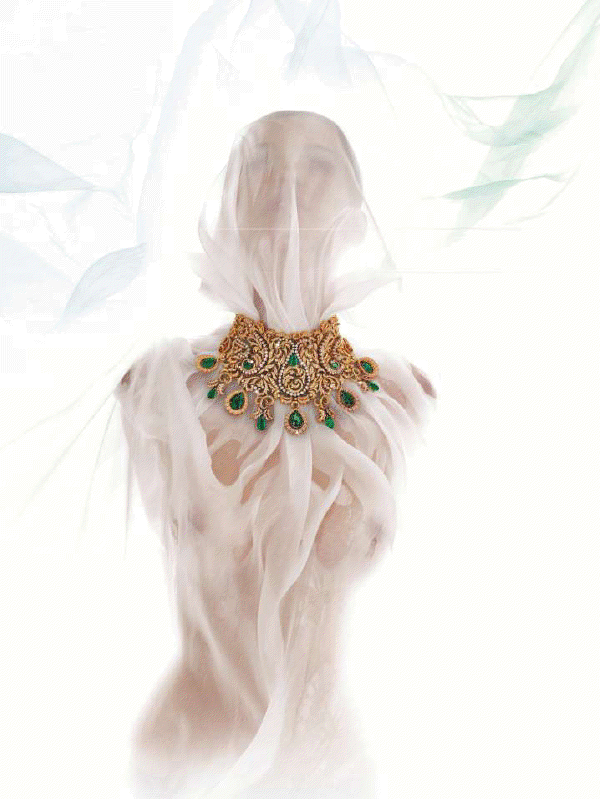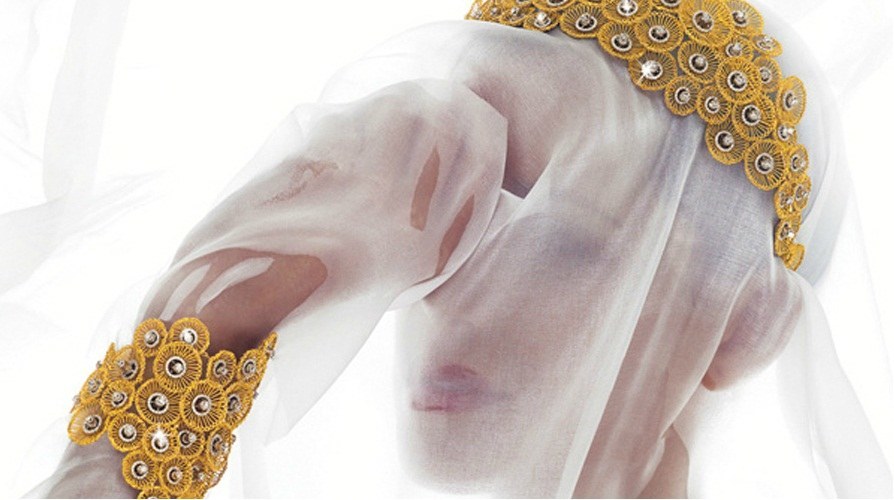 The lawyer turned jewelry designer boasts her interior, designed by her dear friend Suzanne Roshan. If you try asking her to comment more on her celeb friend circle, she would just avoid replying –  "I don't like to talk about them because I don't need stars to endorse my jewellery. My jewellery is the star," with a glint of self-appeasement.
The designer exhibits her creations with the same pride that an artist shows off his best work.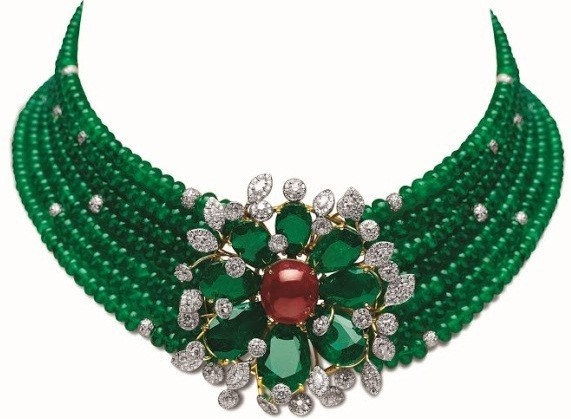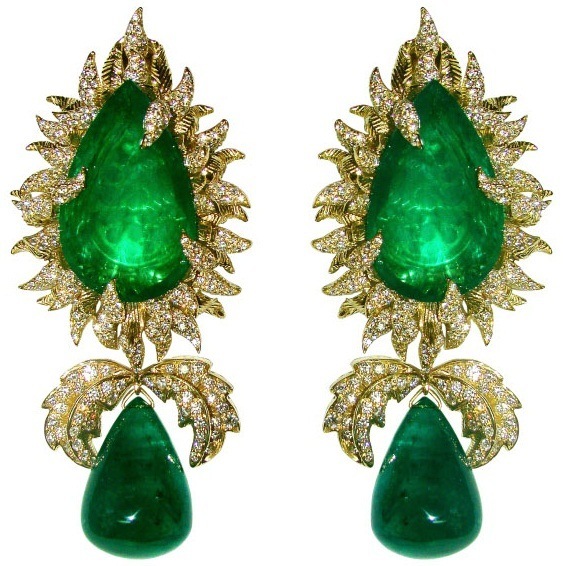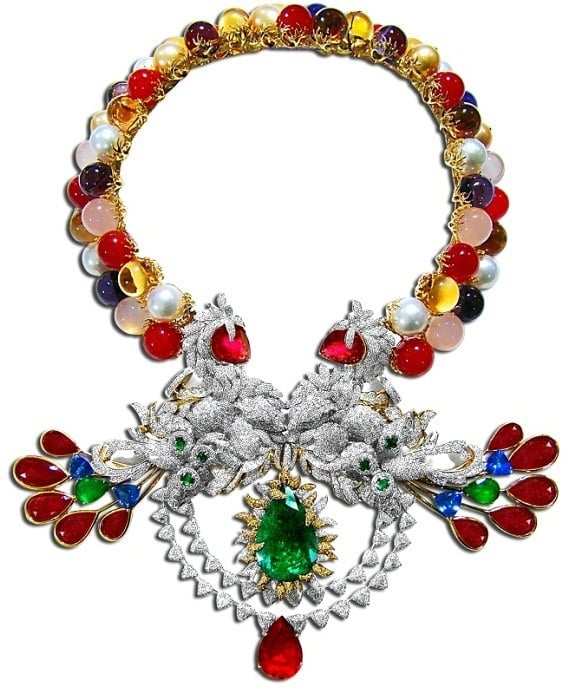 Even though she hails from a family of lawyers and obtained a degree in law, Bina is riding on her passion these days. Her recent collaboration with Gemfields has given her a global platform to reach out her items to every prominent international market. Lately, she had created a  showstopper piece for Gemfield's store in London showcased by Mila Kunis.
Bina had this to say,
"Indian women spend a lot money to make jewellery, but often keep it tucked inside, only to be worn at special occasions. Why? If a piece of accessory makes you feel good, by all means wear it everyday. Luxury cannot be affordable. If it is, then it's hardly luxury. But it probably means indulging in smaller portions of luxury — like wearing a smaller pendant of a precious stone or investing in jewellery that is more wearable on a day-to-day basis."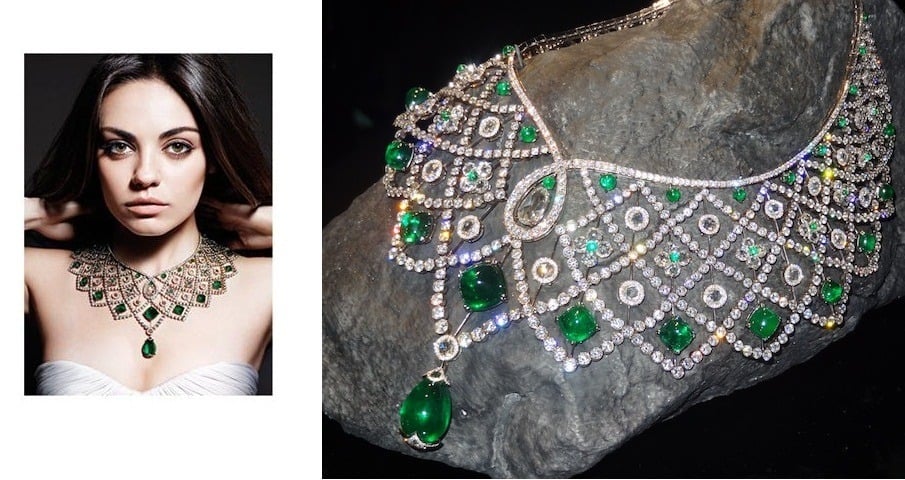 Bina is now worldwide popular for her singular way in which she blends pattern, volume, color and fluidity, thereby conceiving some spell binding items. Her every piece has a story to narrate and her innovative traits are not at all confined to the traditional gemology or jewelry-making techniques such as Meenakari and Jadau.
My personal favorites include large, round pendant necklace with a raw gold design, set against dark velvet setting, a Tanzanian swan necklace featuring diamond slices, brilliant cut diamonds and a Gecko brooch set with a spectacular variety of precious gemstones in white, yellow and pink diamonds.