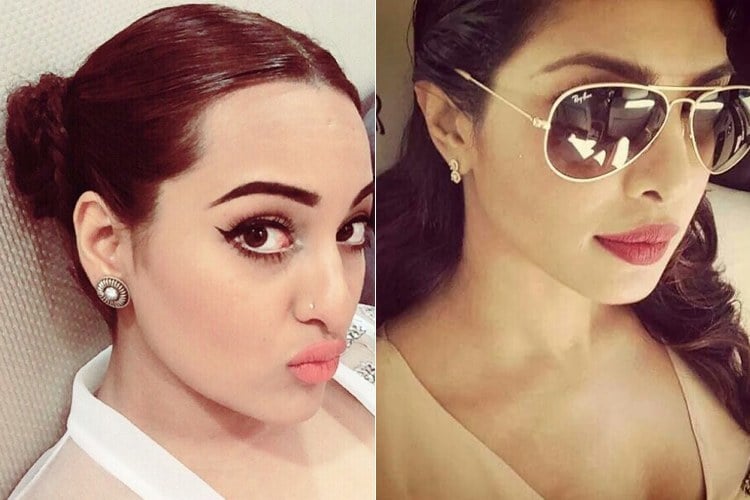 So you think celebs of today are tight-lipped about what they wore at an awards function or at a beach? They are all over the place on social sites, making you think about their new found love which is keeping their audience hooked.
Well, with technology opening up new doors and selfies becoming the hottest new passion, Bollywood actresses are going all over FB, Twitter and Insta.
Instagram is a social networking tool that's keeping Bollywood stars more occupied than ever. Whether it is sharing solo selfies or pictures taken with sweethearts, or for that matter the hottest recipe they tasted and the destination they travelled to, lo and behold, it's all there in Instagram.
Get some munchies by your side while we bring you some of the favourite Instagram accounts of Bollywood actresses that will make you follow them like a blind date.
Bipasha Basu @bipashabasu
The Bengali siren Bips goes gung-ho sharing a lot of message photos and inspirational and spunky quotes. There are also whole lot of candid pictures with her gang comprising of Rocky S, Deanne Pandey and her beau Karan Singh Grover (call him new-found or whatever). Mind you, these pictures are all about the various get-togethers, holidays and photo shoots that the sexy Bipasha has been an avid part of.
Not only this, Ms Basu also shares on Insta some of her rare family pictures and super glam photos of hers taken along with her Bollywood colleagues.
After her break-up with John Abraham, it seems Bipasha is having the time of her life. Until the next hot news that we share from her, stay tuned.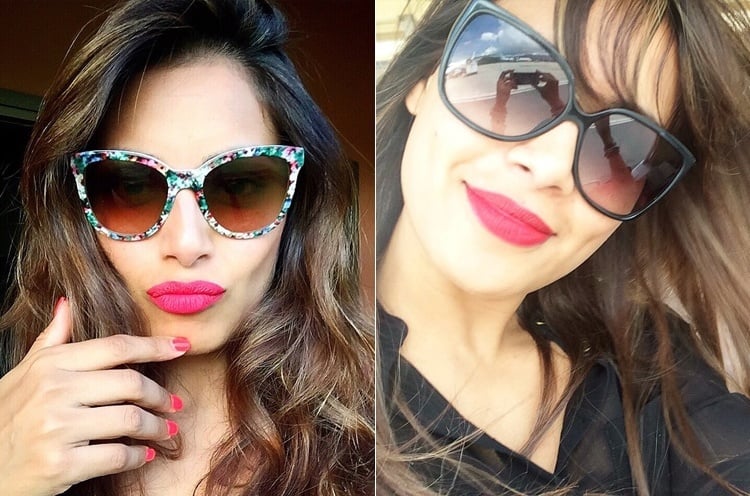 Nargis Fakhri @nargilove
Totally bindaas, the stunner Nargis Fakhri it seems is devoted to travel. Her Insta account throws light into her travel adventures to places such as Kenya and the Far East, apart from her promotional photoshoot and movie activities. In order to make her account all the more fun, she posts sexy pictures of herself.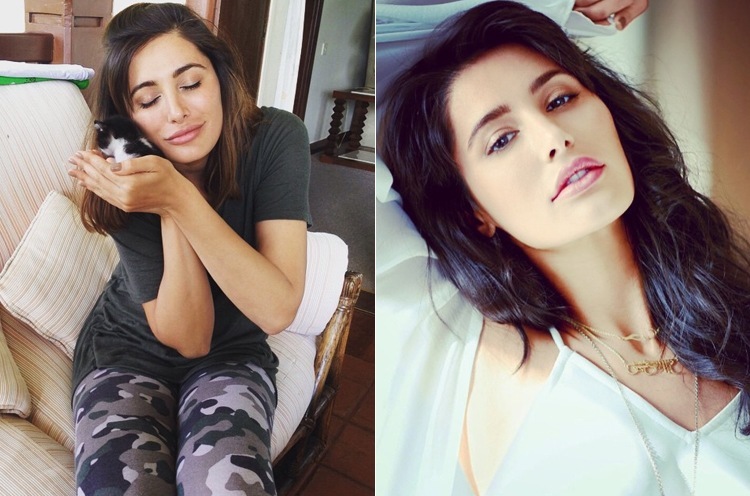 Jacqueline Fernandez @jacquelinejf2
She might be an actress to look forward to, but Jacqueline has got her gym and food photos in the right place. Other things that Jacky loves to put up on her Instagram are her movie promos and pictures of her taken along with friends and industry colleagues.
[sc:mediad]
Quirkiness is an integral part of Jacqueline. And this is something that shows in her Insta pictures.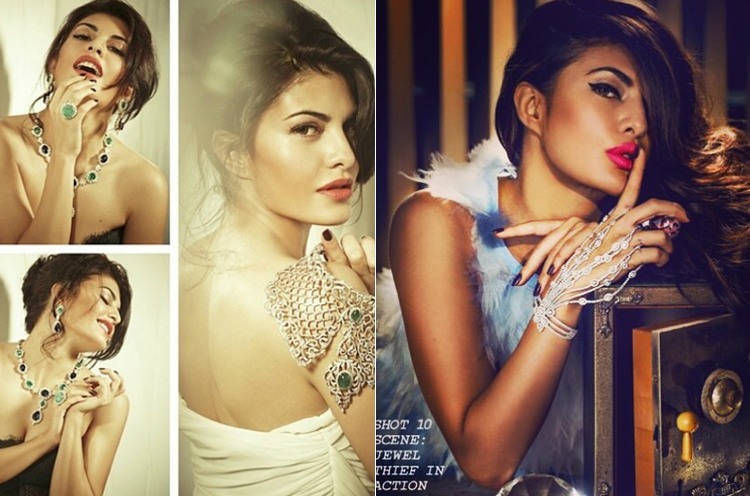 Sonam Kapoor @sonamkapoor
It seems Sonam is not such a talkative lot, which is why she keeps her private life to herself. But on Insta, you will find this fashionista and a regular at Cannes sharing all possible things such as her family and childhood pics, Dubsmash videos and inspirational quotes. She is a charmer, don't you think so?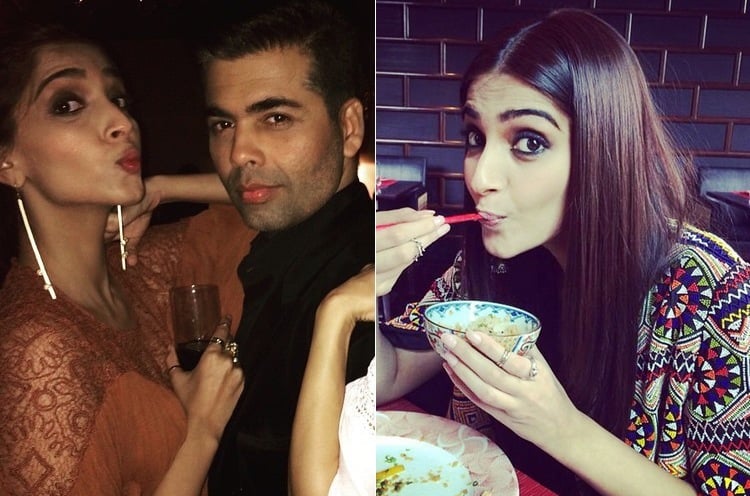 Priyanka Chopra @priyankachopra
After getting the award for 'Quantico' and bagging a role in 'Baywatch', Piggy Chops is going places in Hollywood. Like most of us know, she is leading a fab life, flying across the globe for her abroad assignments.
Pee Cee likes to post some of her candid photos on Insta with international A-listers and co-stars of her existing movies.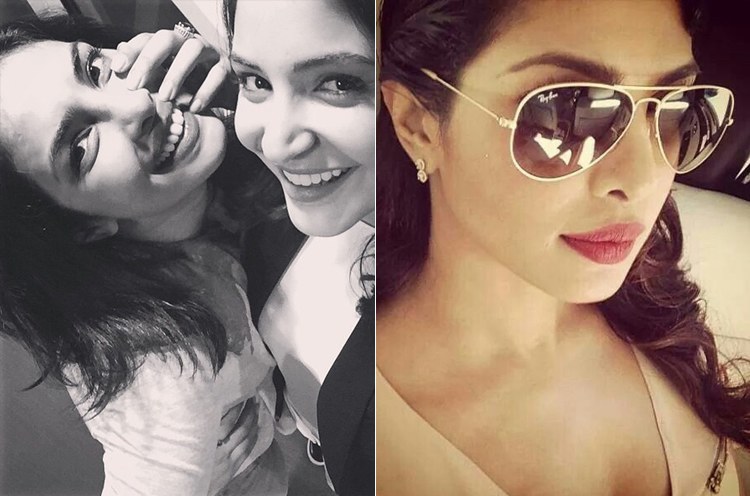 Sonakshi Sinha @aslisona
She might have been a recent joiner of Instagram, but Sonakshi's posted pictures will stun you for their sheer fun look. Nowhere does she come across as a simple and sober girl.
Her workouts at the gym might not be that inspiring as the hilarious expressions she makes while posing for pictures.
One thing that will make you go clapping about her is her profile name. She is not only unique in calling herself 'aslisona', she is very much in the right.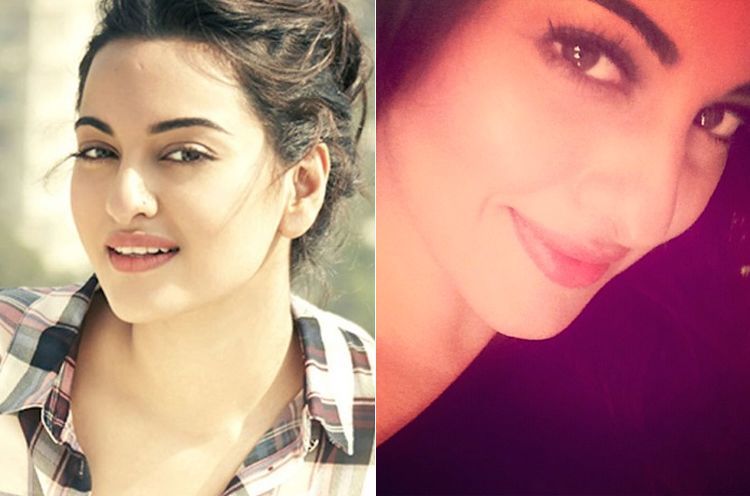 Shruti Haasan @shrutzhaasan
Friends, family, award shows and film sets (not necessarily in this order) make the Instgram account of Shruti Haasan a sure rocker.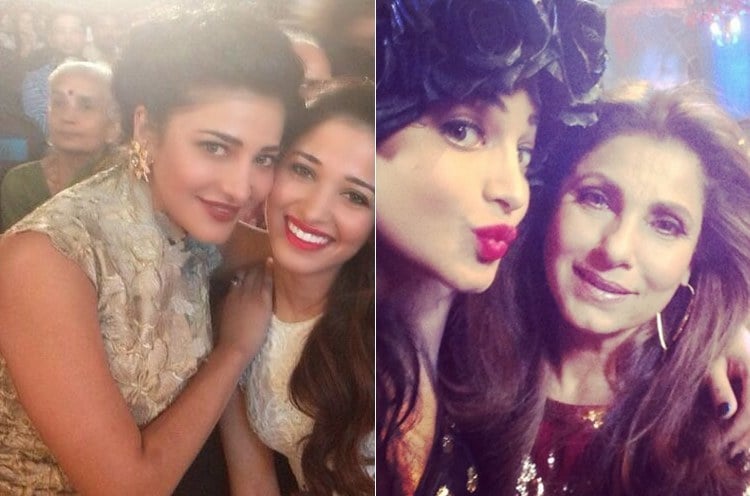 Bollywood divas have an eye-popping number of followers on Instagram, as the actresses say anything under the sun – showing off their new lipstick or their new BF.
How hooked are you to Insta when it comes to tracking the daily schedule or love point of your favourite Bollywood celebs? We will give up on eating, in anticipation of your replies.