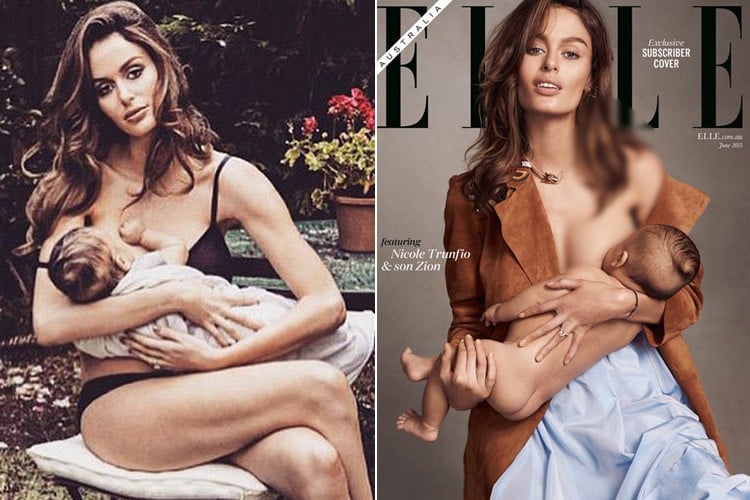 Aren't we all living in the age of selfies? At all hours of the day, work or travel, eat-outs and cinema halls, even midnight and just lounging, selfies is what keeps us awake and occupied. Whoever invented the selfie phenomenon seriously needs to be rewarded and big time.
Is the selfie thing only for youngsters and adults? My dear, it is a raging trend popular among the new age nursing moms. So it is no selfie for them, it is 'brelfie'.
And brelfie meaning? It means 'breastfeeding selfie'.
You will actually be surprised at the rise and shine of the BRELFIE. Thanks to stars and celebs like Miranda Kerr, Gisele Bundchen and Gwen Stefani breastfeeding selfies top the new Netmums Parenting Trends Report which predicts the ten key parenting fashions for the forthcoming year.
According to stats, one in five breastfeeding moms (that's about 19 percent) are already on a brelfie mission. An additional six percent of new moms are claiming they plan to do brelfie. Does that mean the newborns are also enjoying becoming an internet sensation with this out-of-the-box feeding culture?
Well, one can safely deduce that the "brelfie" is the new and latest parenting trend.
Let's take a look at some of the celebs, the brelfie advocates, who are warming up to the brelfie tree of life.
#1 Emma Taylor
Mother-of-two, Emma came on the television defending her rights to take breastfeeding selfies. This was after the parenting site Netmums named it as one of the biggest parenting trends of 2015.
Emma was regularly posting pictures of her breastfeeding her 14-week-old daughter Bluebelle Beatrice, who is now all of five. Loving the concept, she was uploading images of herself breastfeeding her six-month-old son. So kicked and passionate she was with the subject that she even set up her group on Facebook named 'Pump in Public' to support breastfeeding mothers.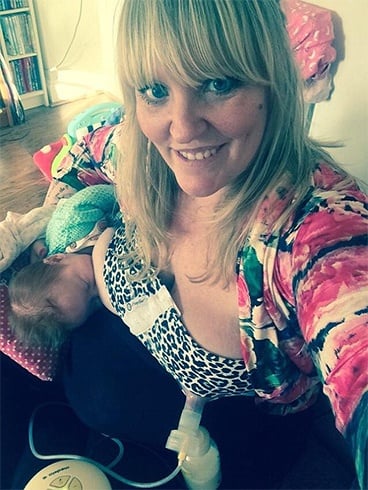 Emma went one step ahead. She told presenters Eamonn Holmes and Ruth Langsford on This Morning 'Why not share a brelfie?'
She further added 'You can't see a lot as the baby is in the way. This morning I saw a half naked women with her legs akimbo in the newspaper so if that's okay, why isn't showing the top of my skin on my chest?'
Emma Taylor further added that brelfies are a way for women to celebrate their bodies and what they can do.
As if people are going to accept this change, huh?
It just so happened that Angela Epstein, 46, from Manchester, DISAGREED. She appeared on the ITV show with Emma where she argued the case against brelfies.
What Angela said might not go down well with some readers "This whole cult of the breflie smacks of naked exhibitionism.' We think she was rather too harsh in her comment. Dunno how many of you agree or disagree with what Emma Taylor and Angela Epstein said about brelfie.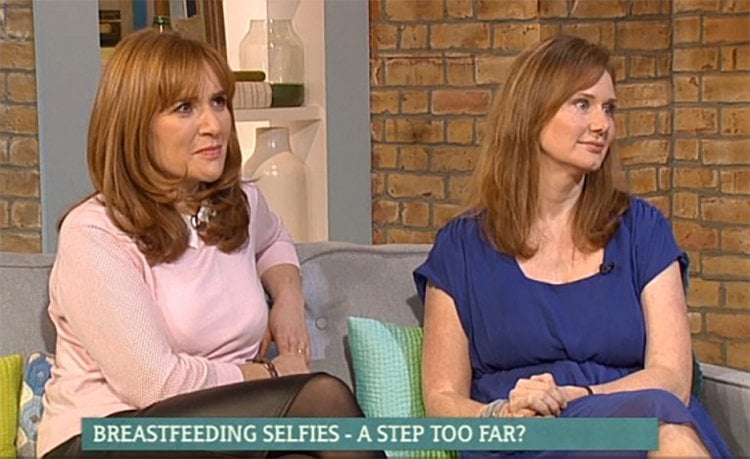 Though Angela didn't mince her words by saying she supports breastfeeding, she thinks the very trend of sharing breastfeeding pictures is just 'attention-seeking and using kids as a commodity, parading them around saying "isn't it great I can breastfeed" and rubbing it in the face of women who can't.'
Well, Angela also has a point, but a bit on the negative side. She perceives brelfies as an attempt to look down upon women who can't breastfeed for some reason or the other. It is a critical take on this social media friendly parenting trend.
She also believes mothers should not be 'flaunting' themselves online breastfeeding because 'certain things are private, I endorse breastfeeding but it's an intimate, private, bonding moment, just you and your baby.'
#2 Tamara Ecclestone
Almost 3 years back this 30-year old British model was slammed after she had uploaded her pictures showing her breastfeeding her daughter on a holiday.
Brave was lady Tamara because she defended her decision of having done so. The comments she got were in poor taste.
Some viewers wrote comments below her Instagram pics telling her the images were 'gross' and that there was 'no need' for her to post pictures of her 't*** hanging out.'
The Formula 1 heiress in a debate with author and journalist, Martel Maxwell said "I think parenting in general, people always have such an opinion and it divides opinion… I'm kind of over trying to please anyone, I just do whatever feels right and I think as a mum you just follow your instinct of what feels right to you."
"I was on holiday at the time with my husband and [daughter] Sophia and I shared so many pictures of Sophia – I'm completely obsessed with my daughter, sorry everyone all I do is post pictures of her – and my husband took the picture and I loved it. I thought it was so cute and I didn't realize that it was going to cause so much controversy."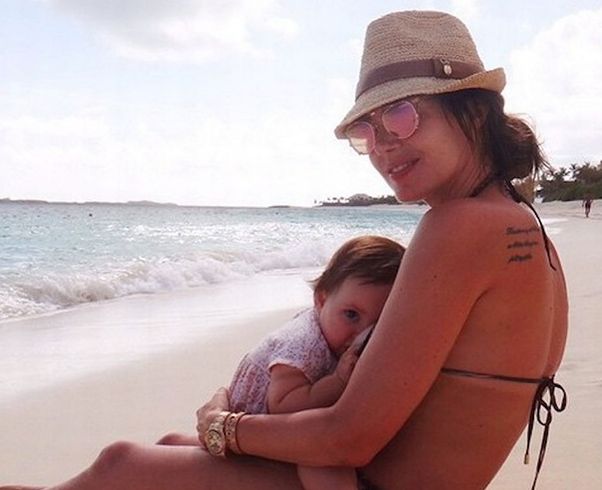 In the first snap shared by Tamara, the caption read 'All that swimming is thirsty work.' In the second snap of Tamara breastfeeding on a beach, the lines were "Perfect end to a perfect day #magicalmoments #makingmemories.'
Doesn't Tamara confirm the trend it's a revolutionary cult showing newborns being breastfed?
The Brelfie Trend
'No shy, why shy' is I think the best slogan of moms doing brelfie.
While studying the Annual Trends Report Rachel Burrows, the official spokeswoman of Netmums shared her insight "'Parents are more plugged into social media than ever before, so many of this year's trends are all about sharing."
Rachel continued by saying 'From pregnancy parties and baby growth photos to posting Brelfies and post-baby body shoots, mums are openly showing some of the most intimate moments of their lives in a way that would have been impossible just a few years ago.'
[sc:mediad]
'While some people may see it as oversharing, it's actually very comforting to know others are going through the same situations.'
Other Celebs Doing Brelfie
Here are the brelfie pictures shared by celeb moms.
1. Miranda Kerr breastfeeding her son Flynn after he was born in 2011.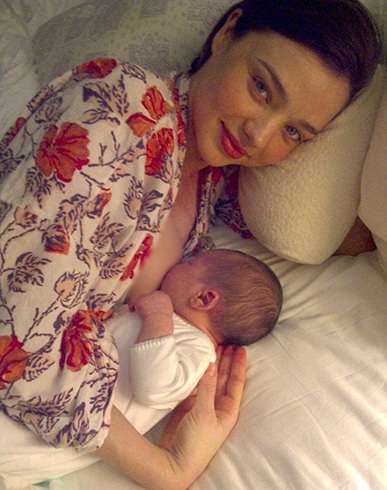 2. The singer Gwen Stefani shared a photo on the internet that showed her breastfeeding her infant while on a road trip.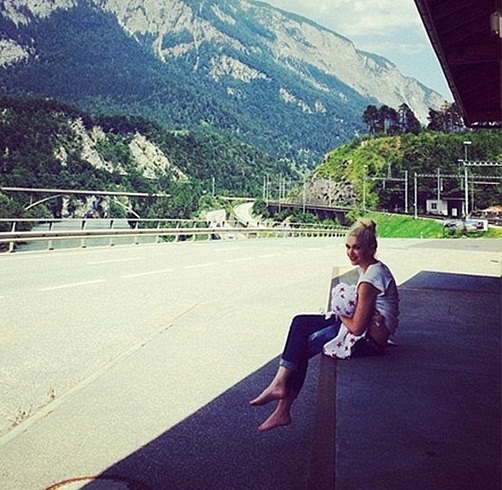 3. Gisele Bundchen posted her pic where she was breastfeeding her daughter before a photo shoot in 2013 while getting her hair and makeup done.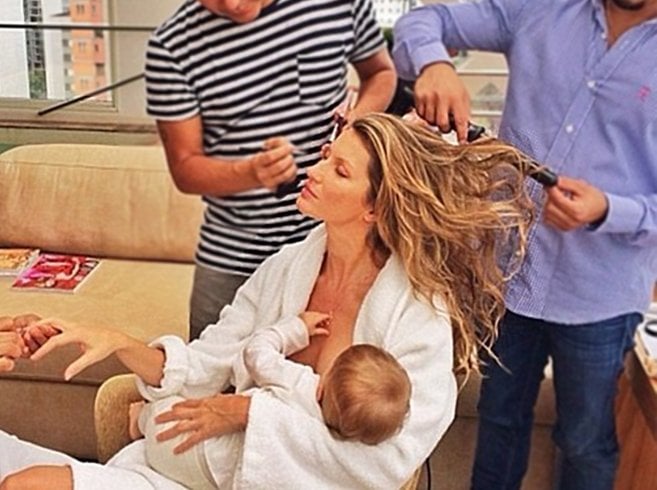 4. This is Jaime King breastfeeding her 8-month-old son James in the year 2014.
5. Actress Elyssa Milano posted her breastfeeding picture on Instagram in October 2014.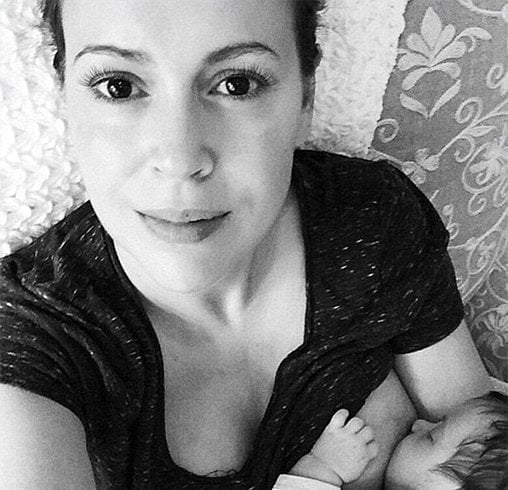 6. On the Indian front, the latest cover of a widely read Malayalam women's magazine says "Don't stare, we want to breastfeed!" Says model, poet and writer Gilu Joseph to a daily while breastfeeding a baby on the cover "I am extremely proud of my body and only I exercise rights over it. I only do things that I think is right for me, which is why I had no qualms in taking up this project". This is a historic first in a country like India.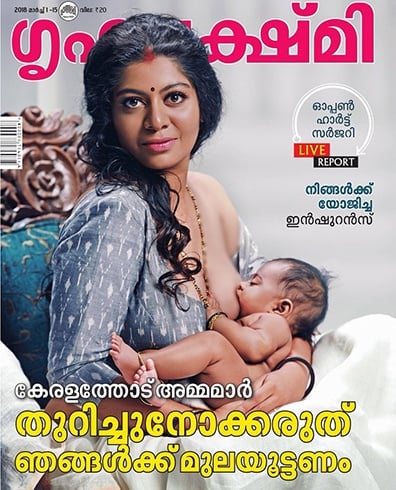 Despite 88 percent of mothers going and saying that social media sites are a wrong place to delete the intimate shots (which means they express approval of this viral breastfeeding culture) a large number of mothers are against the 'brelfie' phenomenon that is taking the internet by storm.
Breastfeeding is a great way to provide the baby good nutrition and great immunity and create a bond with your little one that lasts for a lifetime. Clicking and sharing pics of the same is totally your call. To each her own! We respect your decision either ways.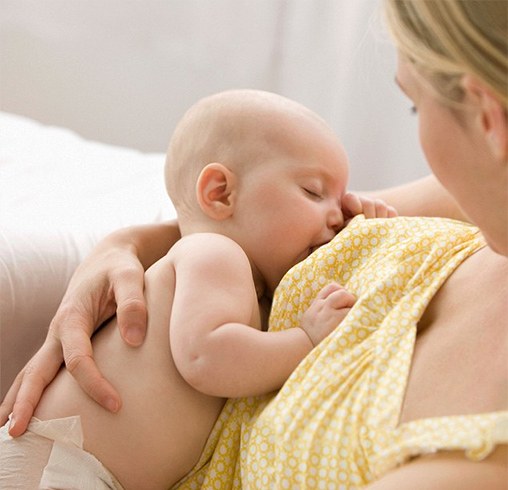 What are your views on the brelfie tree of life? How many women reading this blog like and agree with the concept of brelfie? Would you like to join the brelfie bandwagon? Do share your comments in the box below.