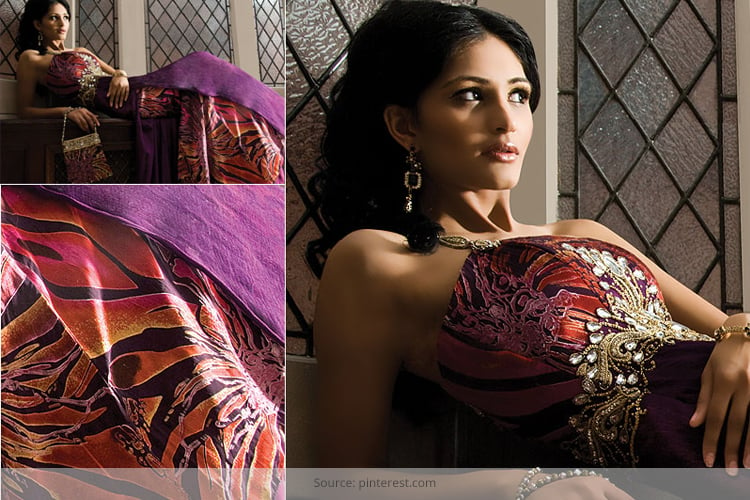 We're stepping into an upheaval of fashion, where traditional elements are effortlessly fused with western attributes. This is the age, where convention meets innovation and the newfangled contraption is the outcome of fusion of heritage and vision.
The culturally rooted India is now the pot boiler for trend mutation, thereby giving a global space for the world of fashion fanatics. You can now take complete advantage of this revolution-in making and usher in Diwali fever with a compilation of tips by top fashion designers. Just follow your basic instincts and some tricks from the experts to pay an ode to our rich heritage in true transnational style. Do have a read!
No other country owns calendar dotted with an array of festivals as India does. Even the skeptics, who swear by the Western fashion and seemed to sound the coup de grace for traditional attires suddenly become tight-lipped when it comes to festive fashion.
From luxe lehengas teamed with sexy knotted cholis and cascading vibrant anarkalis to contemporary saris and jadau jewellery; everything about Indian festive fashion is exquisite. This Diwali, the bling barometer with a dash of Desi metallica is at its extreme tempo. Just drench in this trend craze and enjoy being under the spotlight this Diwali.
Although, we've now fallen into the comfort zone of Western couture, unwillingly we've to keep aside those fashion elements and focus more on something that aptly suits the festive mood.
However, good news is that India's trend have gone miles crossing the borders, so you can still bask in the haute imprint of fashion globalization.
This Diwali, you can opt for transnational outfits, which are voguish paving their way into our festive trends as well. This does not mean, you have to completely don the Western look, instead chose some interesting Indian fusion styles for your Diwali taash party or any other fancy occasion, including weddings.
To make your search simplified, you can take some tips from ace designer, Kiran Uttam Ghosh. Her eclectic fusion pieces make a hot pick-me-up attire this Diwali. Her pinafore gherdaar dress and the silver trench coat are the best ensembles for any woman with a knack of androgynous fashion. The designer had this to say,
"My pinafore gherdaar is a take on a drape skirt. It dons gold embroidery at the back and can be layered beautifully with a halter neck top. It can be worn to a Diwali party or mehndi function."
Her latest designs are in metallic colors such as gold, silver and bronze and some adorned with crystals beaming festivity. You can pick up anything in a bright shade and pair them with some gold detailing. Even the trench coat with textured detailing is quite a rage this season.
[sc:mediad]
When this designer was asked what had she worn last Diwali, she replied,
"I had teamed up palazzo pants with a choli and draped a pretty chunni around. I wore jadau earrings. The combination got me plenty of compliments.
Kiran, who has been credited for conceiving cuts and patterns which are of the moment, has recently showcased her easy-to-wear Diwali festive line flaunting vibrant multi-layered saris, kurtis and jackets.
Her latest collection is hugely inspired by Leonard Cohen's poetry, which is clearly visible from the rebellious propensity of her collections reflecting timeless appeal. Her designs undoubtedly have skimmed the season's biggest trends, thereby creating feminine fused with androgynous silhouettes. Her designs also flaunt both conformist and non-conformist outlines, monochromatic fronts, bold back designs and sheer as well as opaque styles.
This Diwali, you can just push the boundaries, by boarding flights of imagination and opting such cutting-edge designs that have taken creativity to a new level.
Stay tuned to get more of festive flavors!