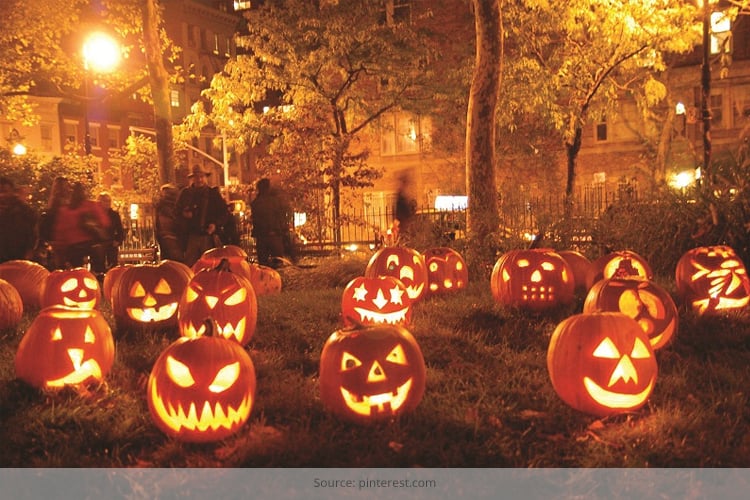 Trick or Treat? Halloween is around the corner to bring back the ghosts, goblins and spirits this year! This fun pagan tradition celebrates the belief that magic holds supreme power and spirits can contact the human world at this time of the year.
Over the years, this has become a popular culture celebration and is all about dressing up in fancy costumes, buying lots of candy, creating haunted & scary houses and holding Halloween theme parties.
It is time to pull out spooky and horror tricks on friends, dress up to scare, carve jack o lanterns out of pumpkins and throw fabulous horror-themed parties.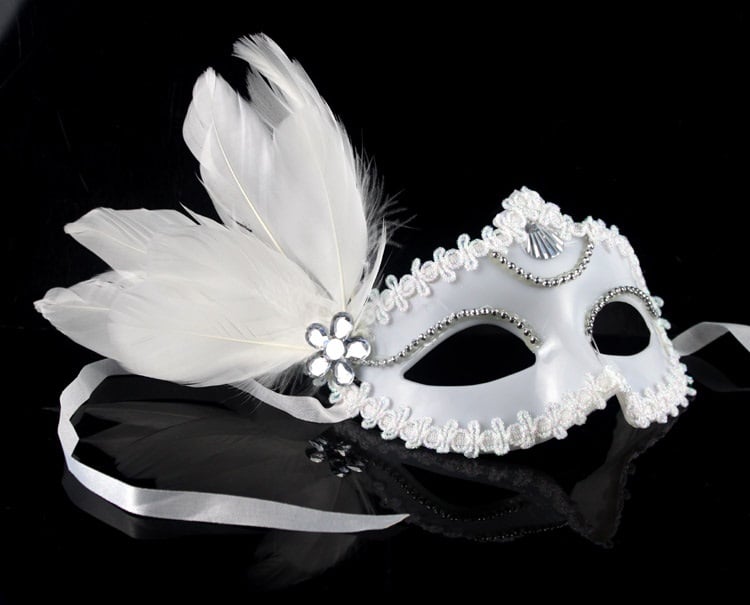 While you are busy thinking of how to rock the Gothic look this Halloween and turning your home into the hub of vampires & evil creatures, we bring famous celebrity Halloween costumes over the years. Take a look at your favorite Hollywood celebs who look chic and fashionable even in their Halloween look:
Heidi Klum
Supermodel Heidi Klum tops the list with a big bang – She is the unrequited "ueen of Halloween Costumes' as touted by the media. Madly popular for her crazy and bizarre Halloween outfits, she is wildly experimental and original.
From being Lady Godiva making a sweeping entrance on horseback to a sexy vampire, she has done it all!
While one of her scintillating Halloween looks is where she dressed up with elaborate make-up and painstaking detailing as Cleopatra, the beautiful  Egyptian princess. Her face make-up was a dazzling pattern of multi-colored rhinestones.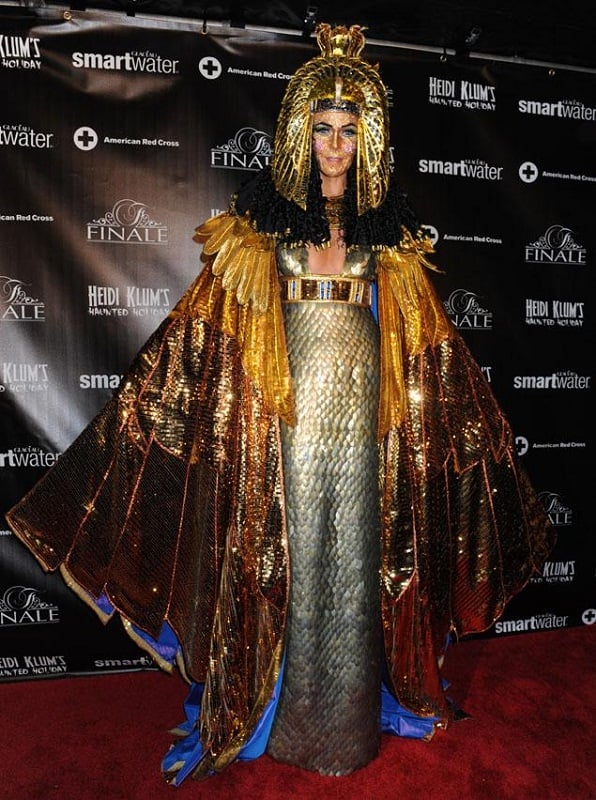 She took the media by storm with her eclectic appearance as Kali the Indian Goddess. With blood dripping beheaded heads, a garland of skulls and the numerous hands of the goddess, she captured the wrath and anger of Goddess Kali in this outfit. This outfit created quite a controversy for offensive display with reference to the sacred Hindu Goddess.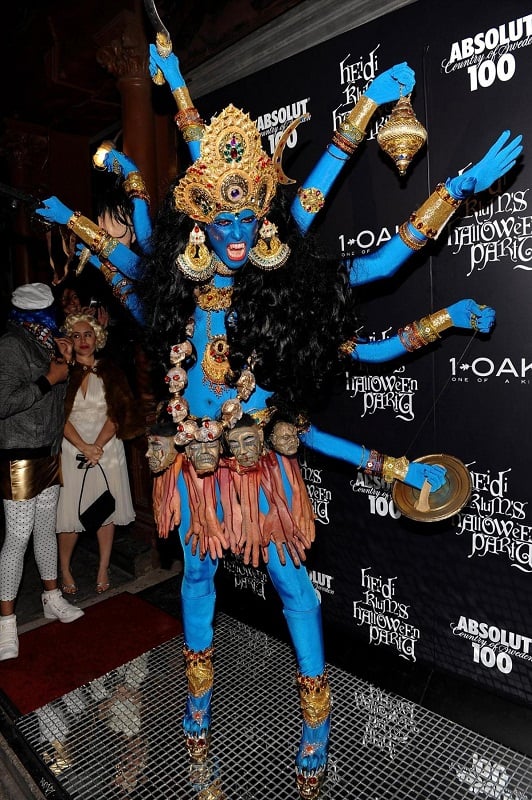 Kim Kardashian
This voluptuous Hollywood celebrity has donned Halloween costumes with lot of style and panache. From being a cute feline cat in a body hugging cat suit to batman villainous Poison ivy, she looked fabulous, oozed glamor and oomph in every outfit.
[sc:mediad]
In her 2009 Halloween look, she looked gorgeous dressed like Princess Jasmine from Arabian Nights with her flawless olive Mediterranean skin tone and lovely black tresses.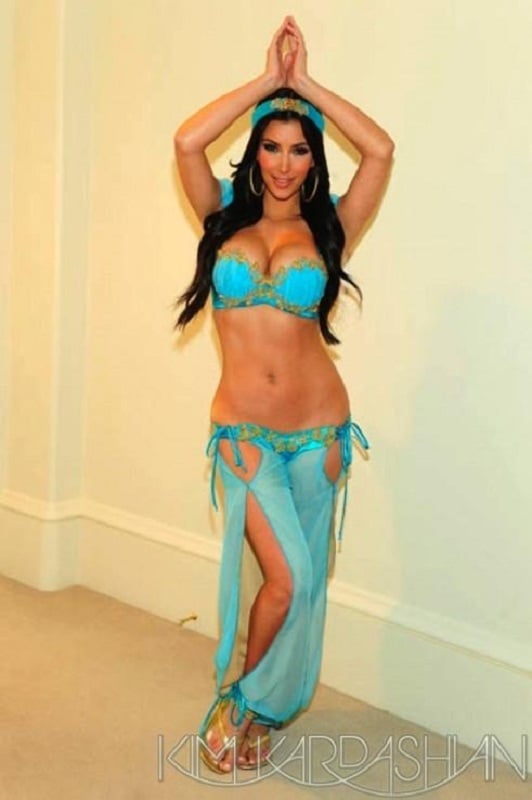 This is Kim Kardashian as the wonder creature sea- mermaid with her seashell bodice, glittering aqua green gown and gold locks. She looked stunning as the mythical creature of sea!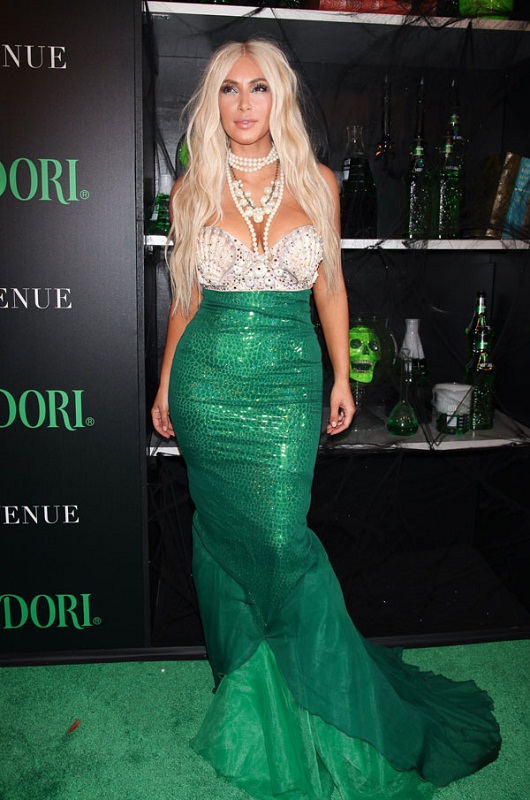 Jeniffer Lopez
This duo looked super cool and uber chic in the hippie look. With a floral long flowing gown, headband and hoop earrings, Jennifer Lopez looked glamorous in the hippie movement look of the seventies.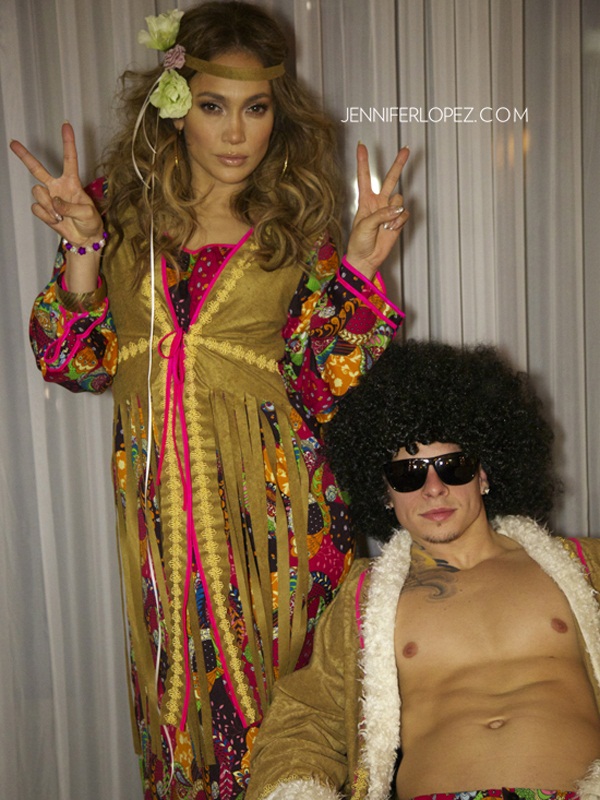 Gwen Stefani
Apart from jumping cats to scary vampires, popular Halloween looks also involve dressing up like characters from fairy tales. Gwen Stefani looks pretty and breathtakingly beautiful in this lovely flowing silk fairytale gown. Dressed as Cinderella, she earns her brownie points for turning out gorgeous in her Halloween look.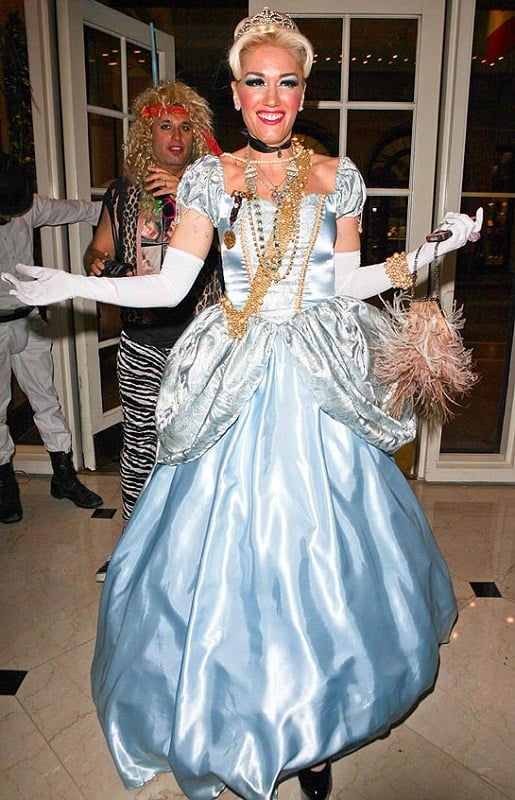 Hope you are inspired by our glamorous celebrities and will try out your best look for this Halloween!
Stay Spooked!
Images Source: pinterest.com,  jenniferlopez.com