The power list of Fashion award fever has finally arrived, with glam and fireworks-literally. Vogue X Nykaa Fashion event, which took place on December 9th, 2019 at St. Regis, Mumbai was attended by celebs in their most sartorial-inspired-fashion getup. Janhvi Kapoor for one, who took the opportunity to wear a white, feathery dress; meanwhile Shilpa Shetty rolled up in a metallic sparkly dress and her signature hot body. And last, but certainly not least, there was Masaba Gupta who showed everyone how styling is done-just by wearing herself.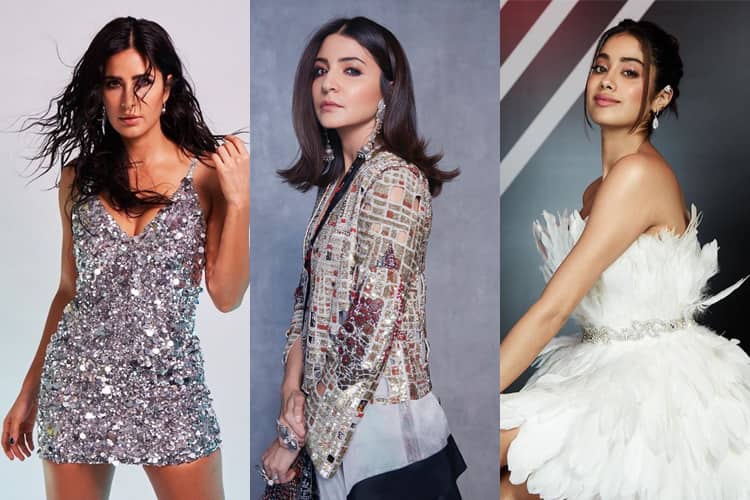 All our Favorite Fashion Moments at the Vogue X Nykaa Fashion Awards 2019:
Scroll ahead to see who made it to our top list:
1. Katrina Kaif:
It's nice to see celebs rise to the occasion. Katrina Kaif loves all things sparkly, as evidenced by her Vogue x Nykaa Fashion Awards appearance. On Monday night, she wore a custom look by Ashish covered in silver sequins, Diosa Jewels, and the word spark, in case you didn't catch that.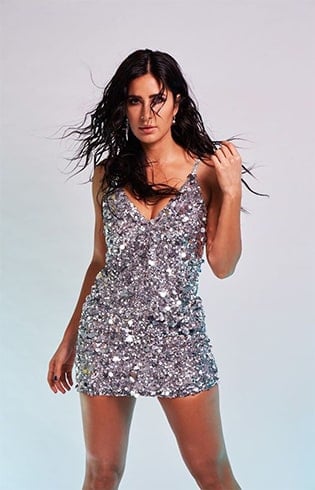 2. Mira Kapoor:
If only we knew how to work a Rohit Gandhi and Rahul Khanna ensemble as well as Mira Kapoor does. Need we mention she is above and beyond delightful? The muted grey gown, the kicky silver bag, the touch of bohemian with the chunky bracelets and the gazillion worth of jewels by Amrapali; Mira looks lively and graceful, a combination of hers last seen…duh, always.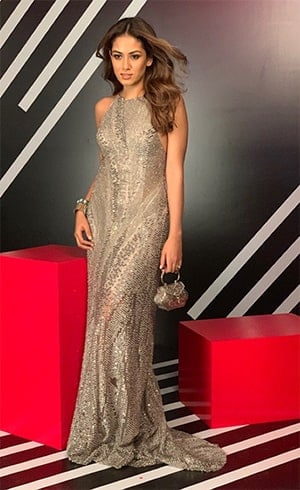 3. Anushka Sharma:
Anushka, we need you to stop looking so perfect in this Anamika Khanna number. We mean an outfit like that is going to come out on top. Especially when it's worn by Anushka Sharma! Credits to her jewellery go to Lara Morakhia.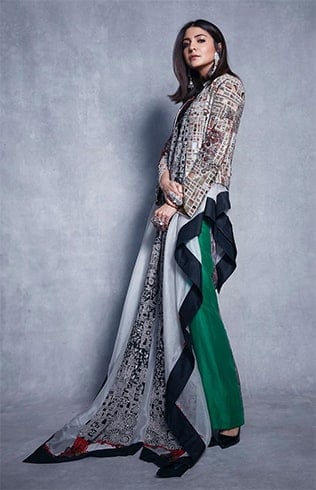 4. Janhvi Kapoor:
What do you do when you're the media's latest obsession and attending a glam award night? Show up in feathery and innocent delight. Janhvi Kapoor allowed her mini dress do the talking and kept her entire look to a minimum, with just a stack of cocktail rings. Her glossy hair was pulled back to reveal an ear cuff which complemented the ensemble. The entire look celebrated minimal class which is a real nod to what the night was all about.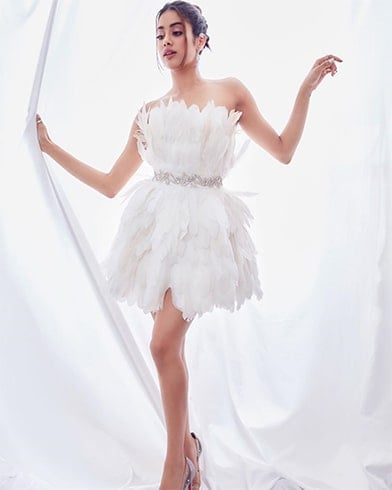 5. Masaba Gupta:
Motivation, indeed! That's the first word that popped out in our mind after seeing the perfect look by Masaba, who looked impossibly chic and strong. The winning designer wore the outfit from her own collection and more style courtesy of Rhea Kapoor.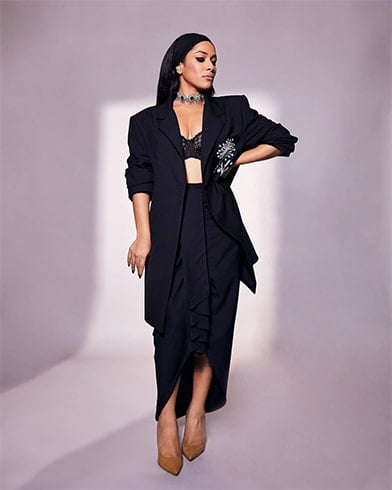 6. Mrunal Thakur:
Actress Mrunal Thakur looked like fashion royalty in a satin, silk gown which featured a thigh high slit down the front. She complemented the retro feel of the gown with old vintage inspired choker and dramatic sleeves.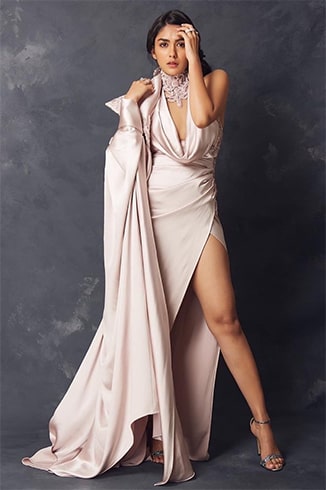 7. Kriti Kharbanda:
This sheer ensemble might be a personal best for Kriti Kharbanda. The cut is simple but gorgeous while the entire look is sexy, modern, and so damn good. She's never looked better.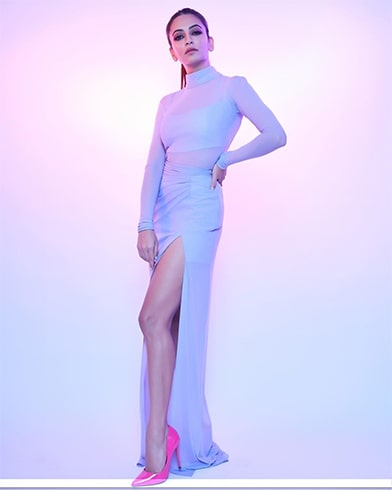 8. Aditi Rao Hydari:
She didn't sweep off the awards this time-but Aditi Rao Hydrai is victorious in other aspect, including wearing this purple dress by Gaurav Gupta. A round of applause for pulling it off sartorially! By any standards this is magnificent.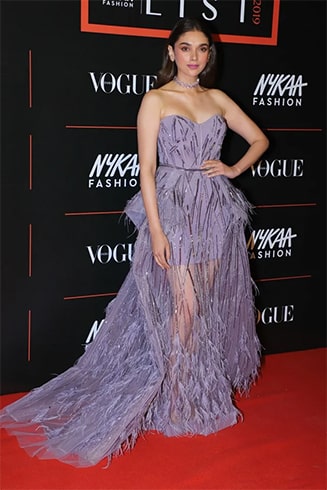 9. Natasha Ponawalla:
Natasha Ponawalla doesn't do red carpet often, but on Monday night in St.Regis Mumbai, she gave the Vogue X Nykaa Fashion Awards the gift of her presence. The socialite stunned in the orange dress with the gigantic bow and green court heels. We might even go far to confess to say she…..WAIT FOR IT, nailed it.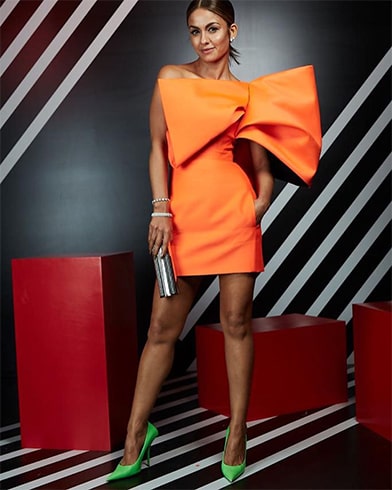 10. Surveen Chawla:
Real women wear confidence on their power suits and this is what exactly Surveen Chawla did. The actress could have easily showed up in a floor-length ensemble, but no. She chose to stun in a ready-to-wear suit. You decide whether the canary yellow shade works-we're not getting into the middle of this.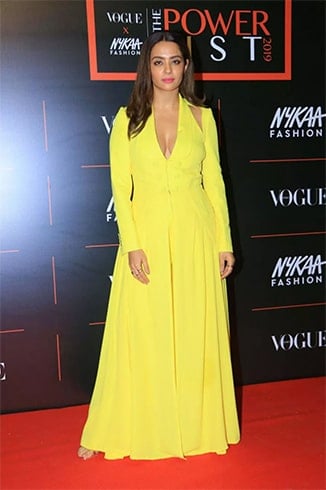 11. Diva Dhawan:
It's a successful and classy mash up for Diva Dhawan and we want more. We'd love her despite of what she's wearing but we love her even more in this structured gown from Gaurav Gupta.

12. Yami Gautam:
Yami Gautam is definitely someone who experiments gleefully all events on the regular. And we're into it for the right reasons-maybe it's all of her looks put together-a great convergence of the right ensemble and the perfect styling on the right person.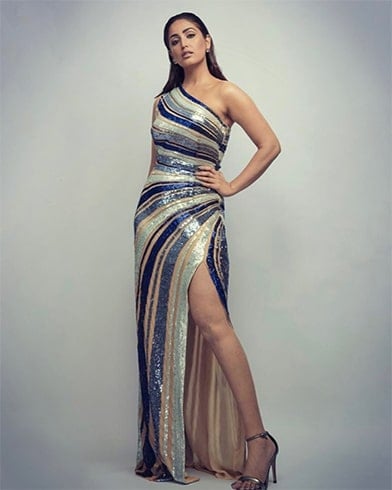 13. Shilpa Shetty:
Who needs a knight in shining armor? Shilpa Shetty in a purple sparkly dress is so much better.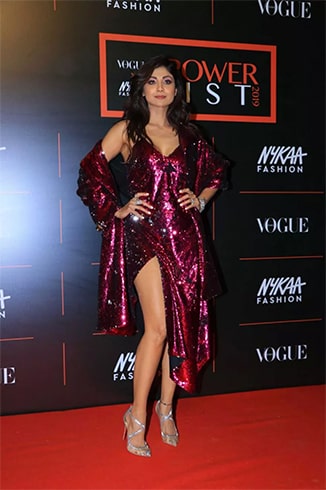 These are our favorite looks from the event. We hope you enjoyed going them all as much as we did. Stay tuned for more.
Images Source: Official instagram profiles of the celebs/designers mentioned with in the article.