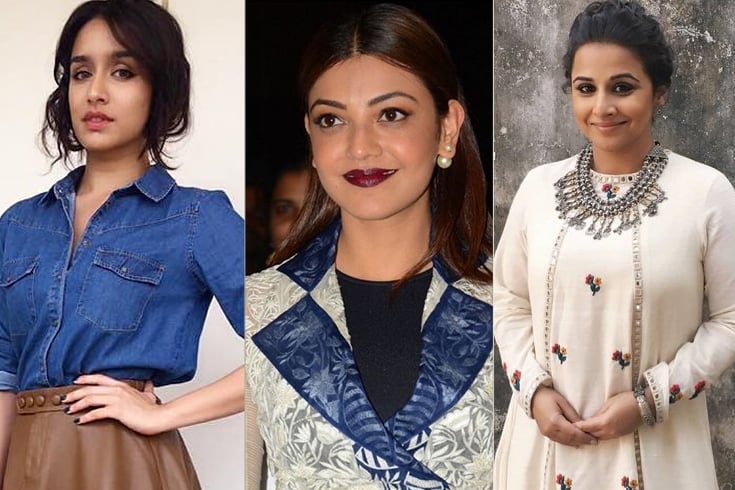 Be it a bun, or a braid or simply blow dried tresses, every hair updo can look splendid if done right and is in sync with the bearer of the same.
Every year, hair stylist experiment with the tresses of our b-town divas. At times cutting it short, at times opting to go for a unique color or trying more dramatic hair updos.
[sc:mediad]
This year was all about flaunting shoulder length hair, boasting dramatic buns and whipping up a whole lot of braid magic.
Every actress relied on her team of stylists and hair experts to create headlines with their tres tales.
[ Also Read: Gorgeous Waterfall Braid Hairstyle You Can Make By Yourself ]
While most of them were applauded for making some braveheart moves, there were a few that left us shocked.
Here's a list of all those hairstyles which had a catastrophic effect on the entire look of our divas.
Amrita Rao
Amrita Rao looked a part of the Adam's Family, flaunting a sticky straightened hairstyle. With poky straight tresses, the elegant lady reflected more of an evil witchy mirage. Although the outfit was good, it failed to pull the whole look leaving behind a negative impact on our minds.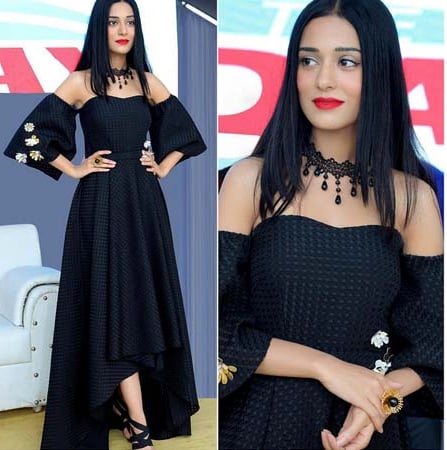 Sonakshi Sinha
At the IIFA press conference this year, Sonakshi experimented a tad too much as far as her hair stories were concerned. The two braided look shunned the lady's sparkle rendering a much broader and fuller face. In place of concealing that broad forehead, this hair updo only got more attention to the same. We are glad Sonakshi refrained from sporting this one again. We wish stylist Alia Al Rufai had opted to go a different way.
Katrina Kaif
Katrina played dull and boring carrying her hair blow dried, either in straightened strands or out curls, for the most part of the year. The woman needs to work out of her comfort zone before being announced dated. We heart her and are waiting to see her take a more adventurous path.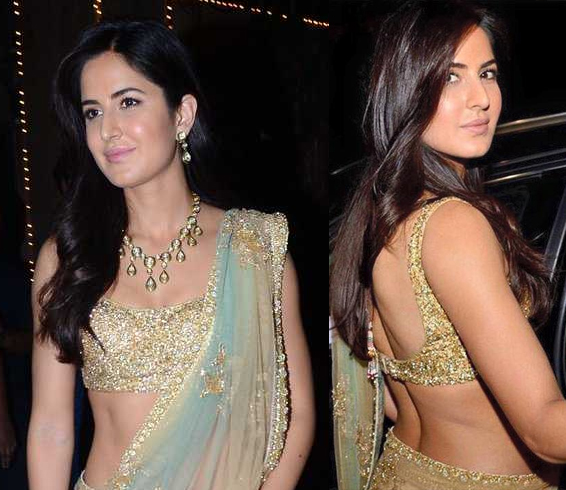 Vidya Balan
This actress is blessed with beautiful long tresses and it breaks our heart to see her doing the wrong hair updos. While promoting her thriller sequel Kahaani 2, Vidya failed to impress us with her hairstyles.
Vidya's statement saree look got a beating courtesy the bun with strands looking clumsy and falling on her face. We were hoping to see a more defined and edgy hair-do.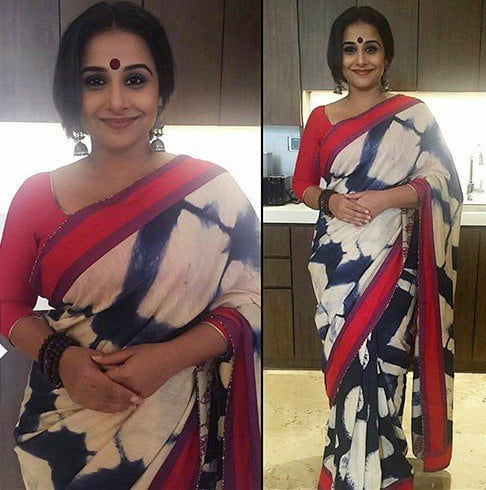 As much as we love Vidya opting to try more of fusion numbers, we wonder what's behind that sort of messy bun with a weird pressed look that rendered a semi finished feel.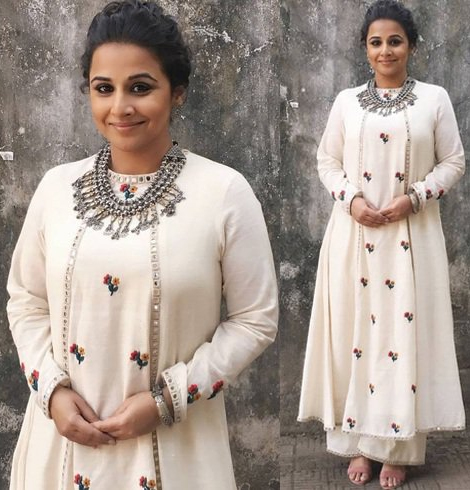 Shraddha Kapoor
We were all hearts as far as the promotional wardrobe of Rock On 2 was concerned. But Shraddha failed to completely sway us with her appearances, all thanks to her hair updo.
With an updo that looked more clumsy than cool, hair stylist Shifter Shetty definitely did not get casual chic right. Spoiler alert there for Shraddha.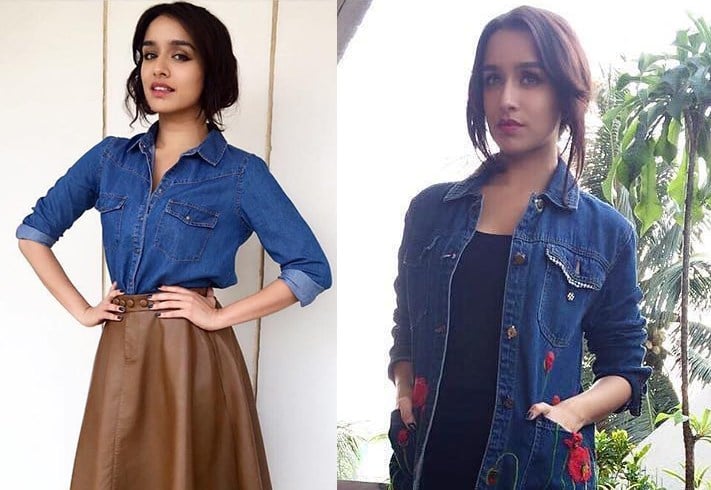 At the Yaadon Ki Baraat show, Shraddha's slick back hair updo took her look crashing down into pieces. The Urvashi Joneja separates dazzling with a whole lot of silver rush would have had Shraddha shine like a star, only if stylist Sanam Ratansi had been more careful with her tresses.
Sonam Kapoor
There's a thin line between just right and ott. Though we love those gorgeous ott moments by this fashionista, at times we feel that pinch. As much as we loved Sonam's knots at the Cole Haan launch party, for the Oppo launch, Sonam led by hair stylist Namrata Soni, went overboard with her knotty hairstyle.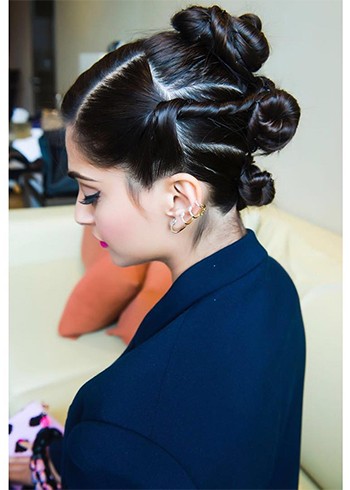 Parineeti Chopra
Parineeti played host this year at the Zee Cine Awards night. While we were expecting the diva to glam up, we have to admit our dismay seeing her don a gray voluminous number. The braided hair updo caused further damage to this look, which could otherwise have taken a 360 degree turn with a fabulous hair and make-up. The criss crossed braids on the forehead did not appeal to our senses and that braid running through the parting looked eerie. Hair stylist Ayesha Devitre, please take the responsibility for this mishap.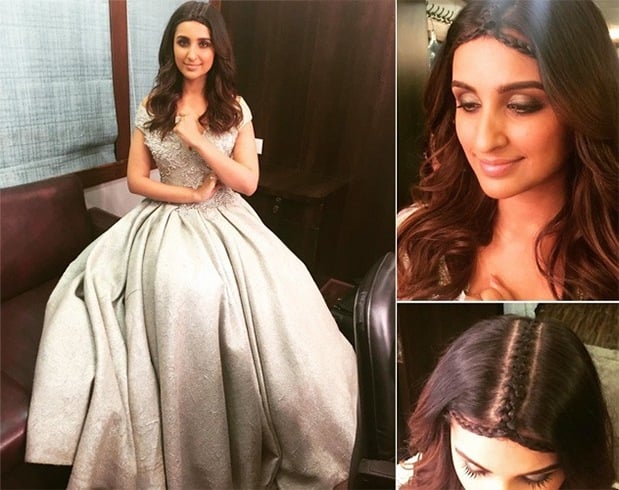 Swara Bhaskar
We recently spotted Swara sporting a sunshine yellow anarkali. Although the color was bright and cheerful, her hair looked oily and fell flat on her crown was quite a setback. We wish stylist Rupa had amped up this look adding more volume to Swara's shoulder length tresses.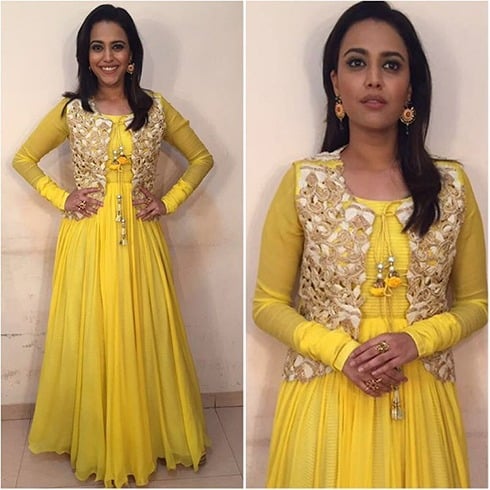 Adah Sharma
At the Star Screen Awards night, Adah draped herself in a pretty pink figure hugging gown. With everything else in place, the hairstyle played a total spoiler. The pulled out strands hair updo is trending but only if Adah had got it right she would not have ended up making a clumsy red carpet appearance.
Kajal Agarwal
Kajal made an appearance which could not get past the fashion police. Donning a white ensemble from Rahul Misra, this look suffered courtesy the slick hair and the deep plum pout. Since her tresses were done up in a slick look, all the attention went on the pout which made it miserable. We have to blame stylist Divya for this faux pas.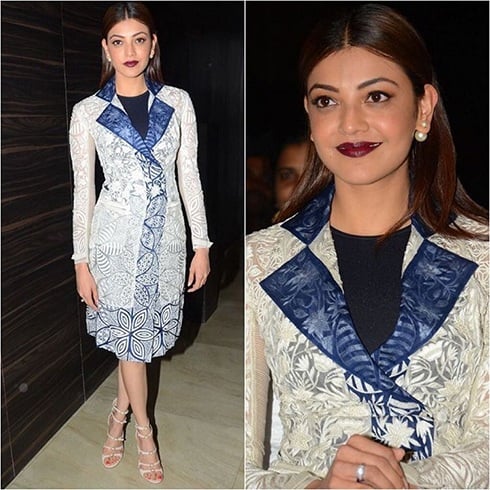 We stand by our fashionistas, and even though their hair stories may have gone a bit topsy turvy, we are sure the ladies will roll back with flying colors next year. Till then lovelies have some great hair days.
Images Source:instagram.com