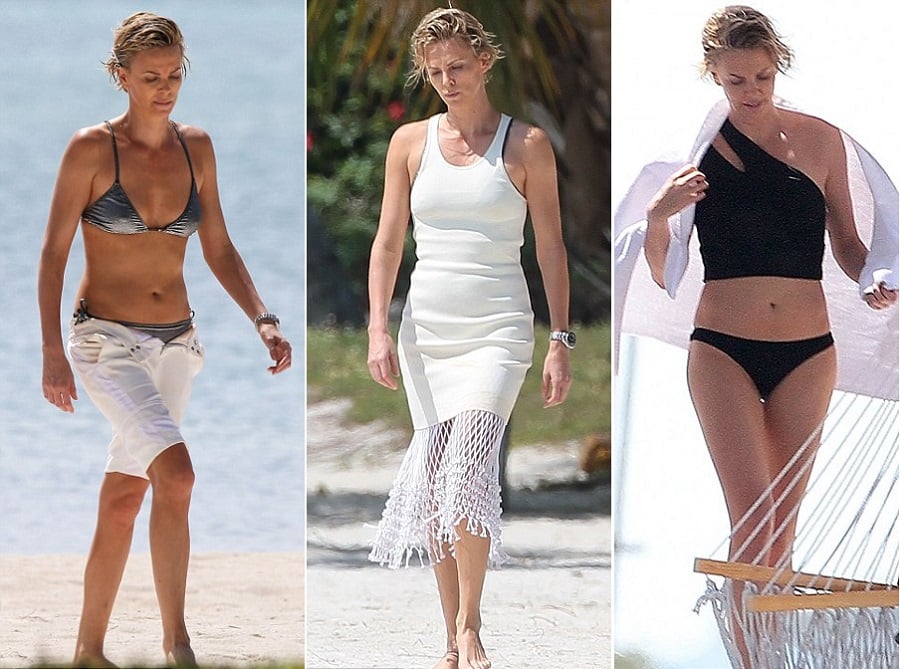 As I am visiting Miami next month, I regret for not going this past week. The reason being I just missed the golden chance to have a glance at the super sexy Charlize Theron, who was spotted at the Miami beach on Wednesday for a bikini photo shoot by legendary photographer Mario Testino.
After giving an array of exclusive poses on the beaches of Hawaii last year on 30th December; Charlize does bikini once again at Key West to flaunt her flawless bikini bod which is a thing of beauty to-die for.
The 38 year old actress showed off her svelte figure in 4 different bikinis plus a white dress as Mario and his team captured her various poses at the beach and on the boat. The Oscar winner absolutely looked perfect in those multiple two-piece outfits, whilst her short blonde locks kept her in her natural elements.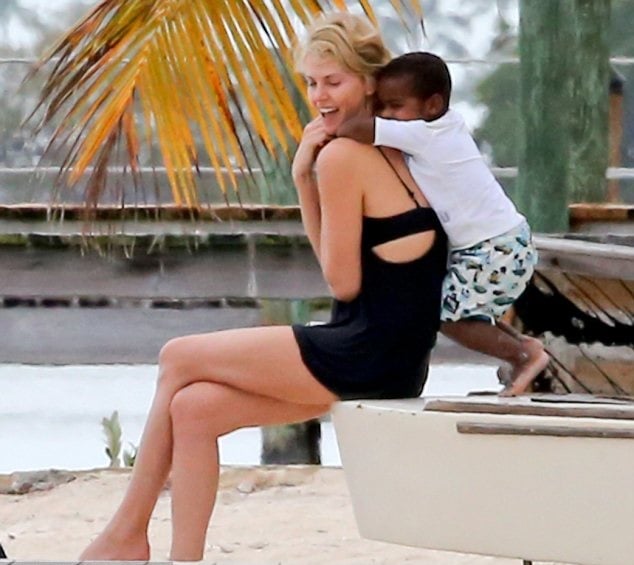 The South African stunner was seen completely enjoying her time as she managed to play with her two-year-old son Jackson between the shoots. The mama's boy looked adorable in a black printed T-shirt and checked shorts.
Last week after being in the news for being snapped while making out with her beau, 53-year-old actor Sean Penn, on a Malibu beach; the Snow White and the Huntsman actress is in the news once again but for working it before the camera.
The every beach outfit she wore is an instant wardrobe essential urging you to get into shape only to flaunt such fashionable attires. The first bikini she donned was a 2-piece silver skimpy bikini under white shorts, as a member of staff kept her in the shade with a large umbrella on the sand. She then changed into a sexy crop top and paired it with black bikini bottoms for a boat ride.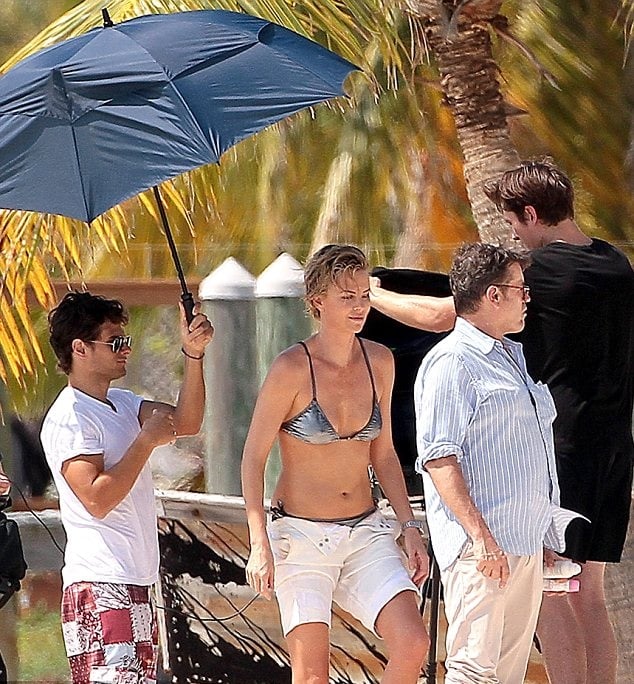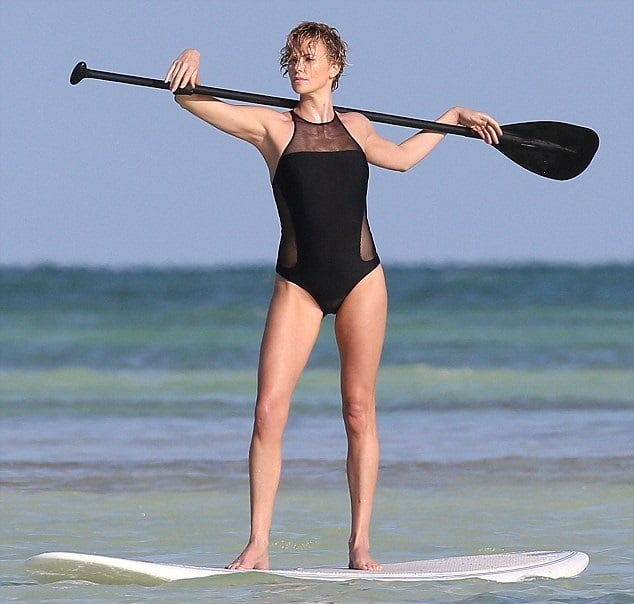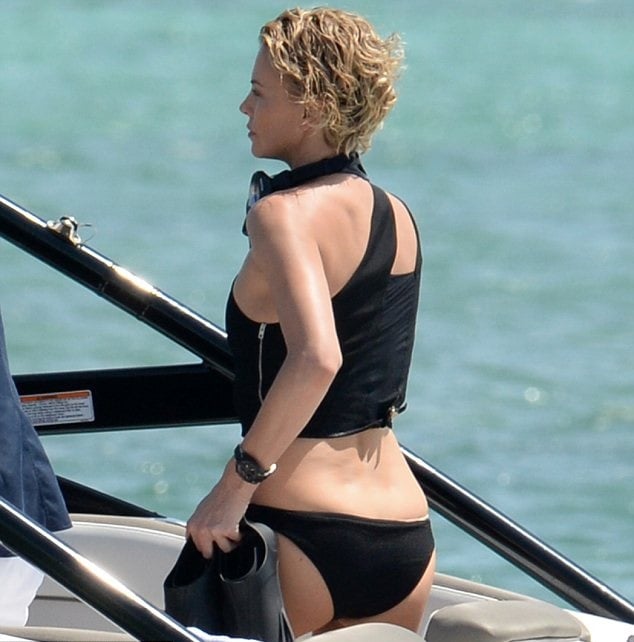 Charlize looked incredible in a black bikini which she had teamed up with a one-shouldered crop top that showed off her toned stomach and enviable figure, as she got into the boat with Mario and rest of the crew for the shoot.
The 'Monster' star didn't wear much make-up and had left her blonde pixies wet as her killer figure was enough to do the talking in the Miami sunshine.
In between her takes, the Oscar winner mama dearest made sure to spend some quality time with the toddler, who was seen swinging him about on the sand as he giggled in her arms.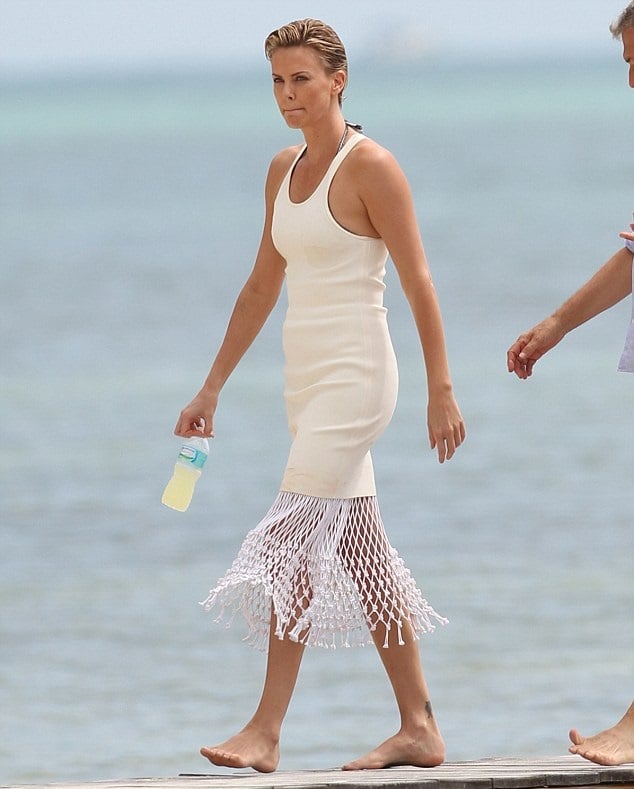 After a quick break, the actress left her in one of her female friend's care and got back to work. Charlize then changed into a see-through white dress that featured fishnet detailing on the hemline. The one moment she looked super chic in the bikinis, the next moment she was all elegant and classy in that white dress.
[sc:mediad]
With her recent red carpet appearances especially her Oscar dresses, she has quickly become one of the best fashion forward actresses in Hollywood. And with these recent images, we can clearly say that Charlize is one celebrity who can easily pull off any style and outfit.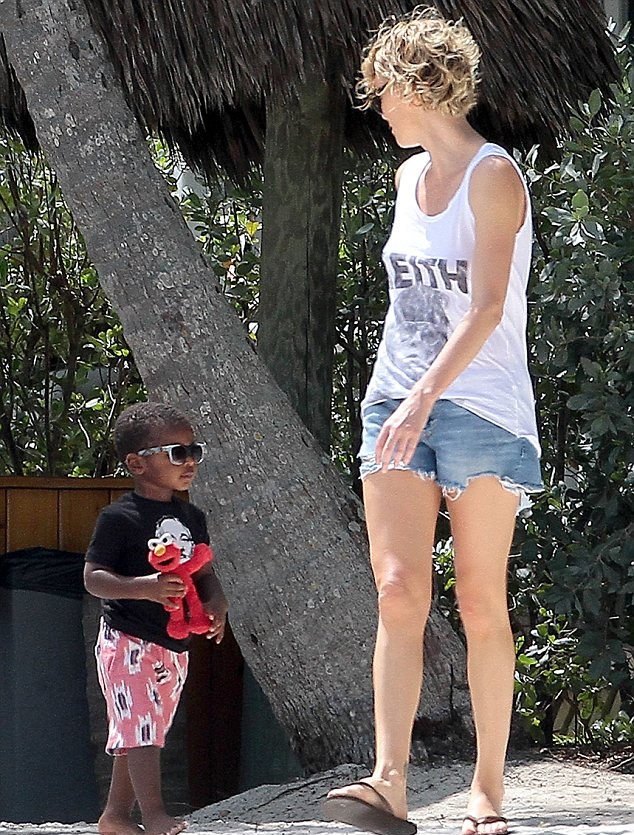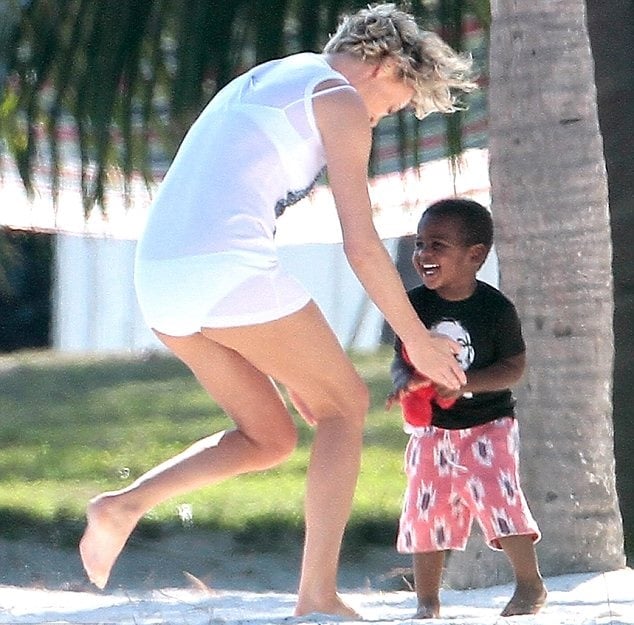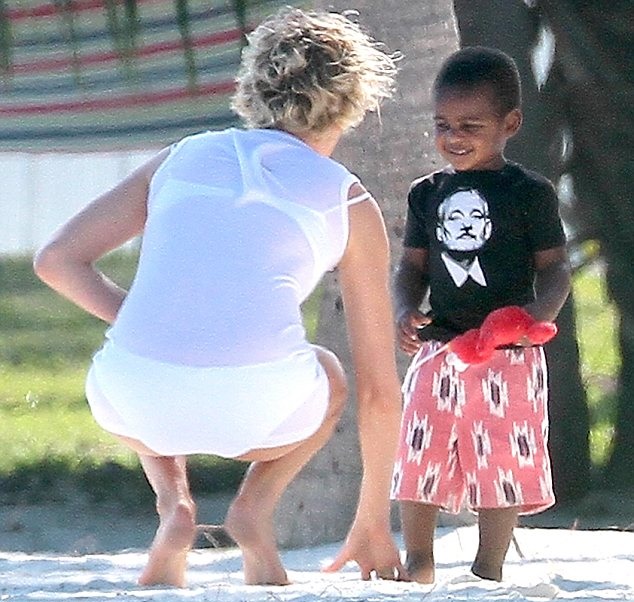 The Sweet November actress even proved that she can look hot even in a casual tee emblazoned with Keith Richards' face and a pair of cut-off denim shorts.
The leggy star was full of life and healthy as she worked in the sunshine. Her high spirited avatar probably had something to do with her love-drenched relationship with her boyfriend Sean Penn at the moment.
If gossips are to be believed, Charlize and the 53-year-old star will be moving in together and getting married.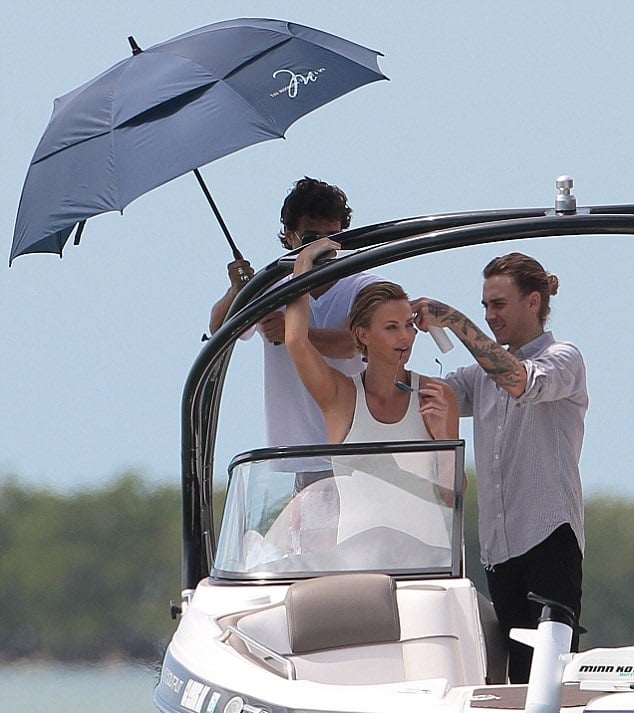 The couple has become inseparable ever since spending New Year in Hawaii together. Meanwhile, Sean is also rumored to even have baby-proofed his Malibu home in order to accommodate for young Jackson.
A black fence has already been set up around the perimeter of the swimming pool to keep the baby safe along-with a round trampoline in the backyard, suggesting a play area for a child.