Recently Bollywood gave us Queen, a story of a simple, ignorant girl whom her fiancé dumps right after the mehndi ceremony. The bride is from Delhi's Rajouri Garden and has a plump baby brother who follows her wherever she goes. After her marriage is called off, she decides to go on her 'Honeymoon' alone and eventually enters into the big bad world.
The name of the character played by Kangana Ranaut in this movie is Rani aka Queen. The movie is nothing but typical Bollywood style tear jerking drama about a middle class girl, a Punjabi wedding scene, the dulha who is scared of commitments. But there's something you'll surely take back home after watching this movie.
I could gather 7 things to learn from this character and for all the girls, who are feeling low and lacking confidence for whatever reason, here are the tips to go through!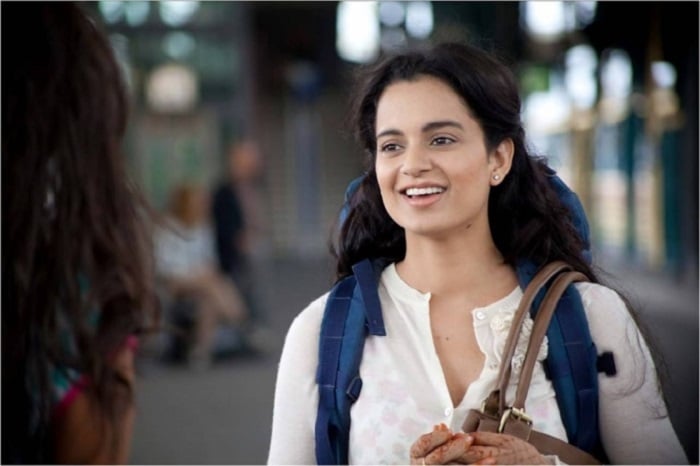 #1 Try to find happiness in "Me"
Never find a reason to be happy, especially in someone else. Believe me when you depend on someone to be happy, even if he is your soul mate, chances are you may be heart broken when your expectations do not meet. So, it's better to find happiness in yourself. Be contended with what you have and what you're.
#2 Take cues from Geet of Jab We Met
It is very important to fall in love with yourself first. Just as Queen met herself in this movie, you should also explore yourself. You can go on a vacation, do some selfie, meet new people and cherish the time you're giving to yourself.
The best way to love yourself is by enhancing your personality. There is no hard and fast rule to forcefully go on a vacation; instead you can just hit a gym and a spa. While grooming yourself, you also get time to spend quality time with yourself.
Before you expect anyone to fall in love with you, it's quite necessary that you love yourself first. Just have that 'Main apni favorite hoon' attitude.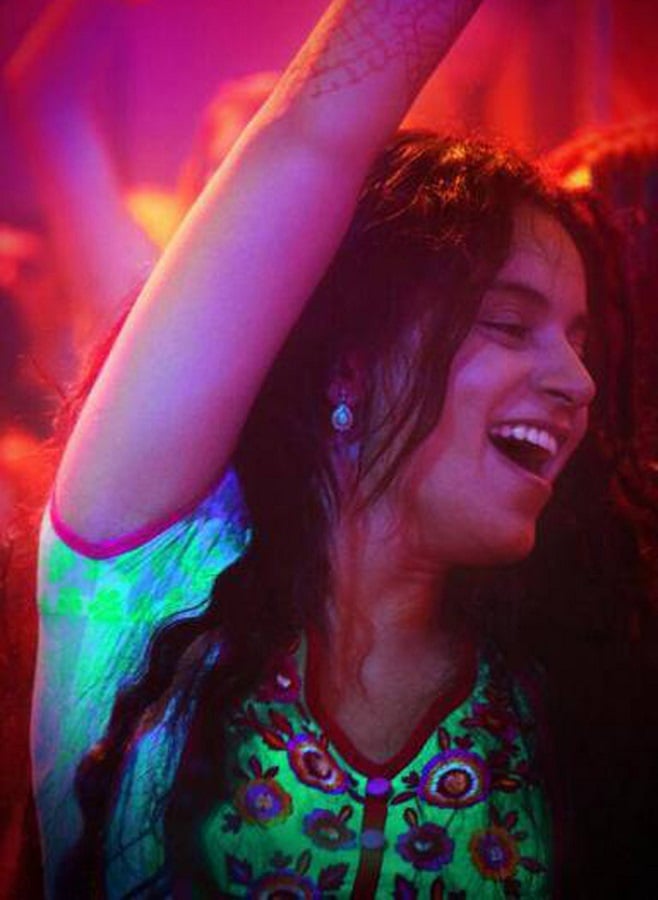 #3 Do not expect a 'happily ever after' love story in your life
Queen is not a love story and it does not elude the viewers into the fantasy of Queen meeting her Prince Charming to give a typical happy ending to the movie. But yes, the movie does give a few masala moments of flickering romance, bits & pieces of her Rani's first kiss with an Italian dude. She just enjoys life as it comes, instead of revolving her life around these things. Accept the life as it comes – this should be your ultimate funda.
#4 Life is not over after being dumped
When Queen's marriage was called off her just a day before her wedding, her life did not end there  but she took this as a reason to meet herself. Sometimes the worst situations can bring out the best in you.
Queen is one such movie that teaches us that every cloud has a silver lining. It's time you just recalled your grandma saying, "Jo hota hai achchhe ke liye hota" and sooner you accept this theory it's better for you.
Well, going on a Honeymoon can be adventurous but the bottom line is to live a 'bindaas' life, overcoming all such unforeseen situations.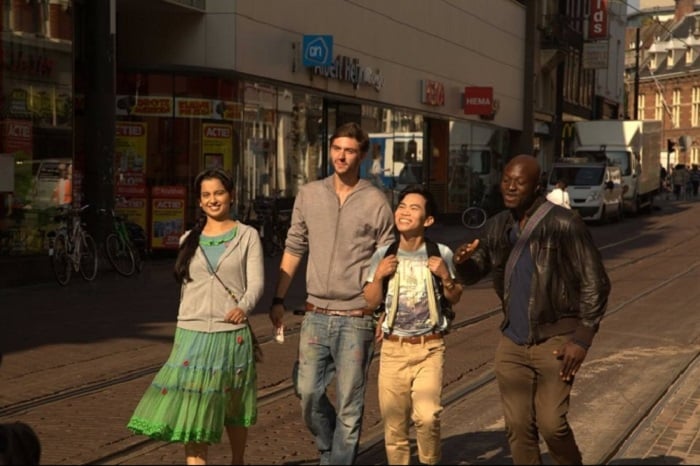 #5 Do not exploit your freedom
Freedom doesn't mean you can do whatever you want. Freedom gives you an opportunity to explore yourself while staying within the righteous limits. There is always a thin line between being sensual and vulgar. So you should be extra cautious especially when you're out all by yourself. You cannot just hold a bottle of vodka and move around crazily on the streets wearing a seducing dress in the name of freedom.
Freedom should make you strong, improve your confidence level and teach you how to be free-spirited and independent.
There is no harm in getting out of your cocoon and see the world from your point of view. And with every mistake you make, you always get a lesson to learn from. This will make you lead a secured and worry-free life.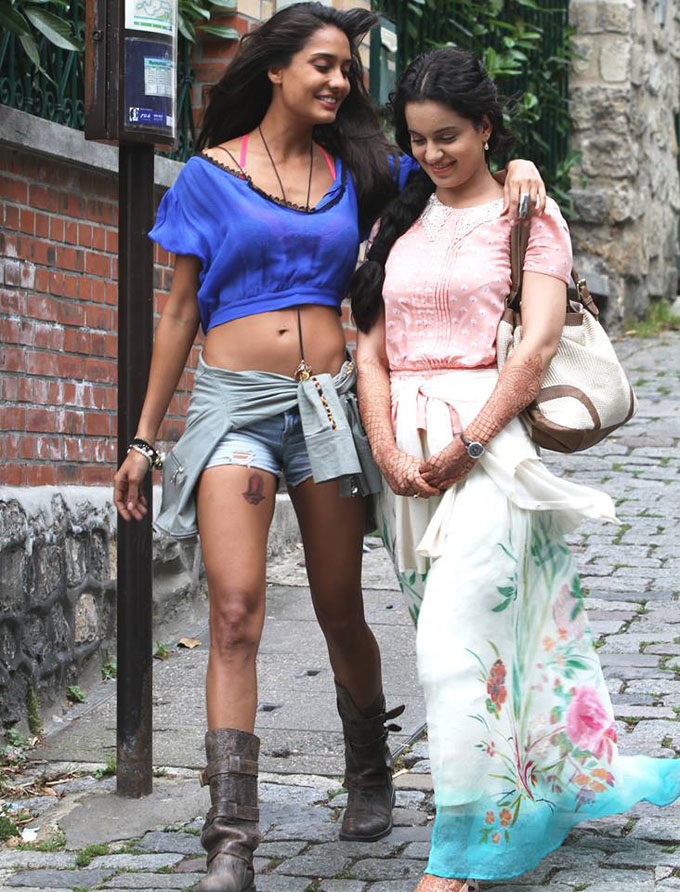 #6 Never maintain distance from your friends
Let me tell you friends are your lifeline. There are situations, when you'll only look for a friend to speak your heart out. Whether you're engaged, dating or single, never forget your friends.
Just as Rani meets the carefree Vijaylakshmi in Paris or Meera meets the free-spirited Veronica in Cocktail, you can always bond with someone in your life with whom you love to share your space. Such friends always boost you up in your difficult times and show you the other side of life where happiness awaits you. Never underestimate the role of your friends in your life.
#7 Get out of the 'I'm weak' thing
Thankfully, we're living in the age where people laugh at someone who says women are weak. From the ones running the country to the ones going to space; women are in no way weak. The movie Queen has just reminded you this factor which you've eventually forgotten.
I am not at urging you to go and rule the country, but yes you can do simple things without having to worry about the world. For instance, Rani find confidence in dancing in a nightclub wearing a kurti or ever fighting a mugger. It's all about the choices you make in your life and how do you deal with your present situation.
And to summarize, here is something for you –
In the movies, we have leading ladies and we have the best friend. You, I can tell, are a leading lady, but for some reason, you're behaving like the best friend.
You're supposed to be the leading lady of your own life for God's sake.