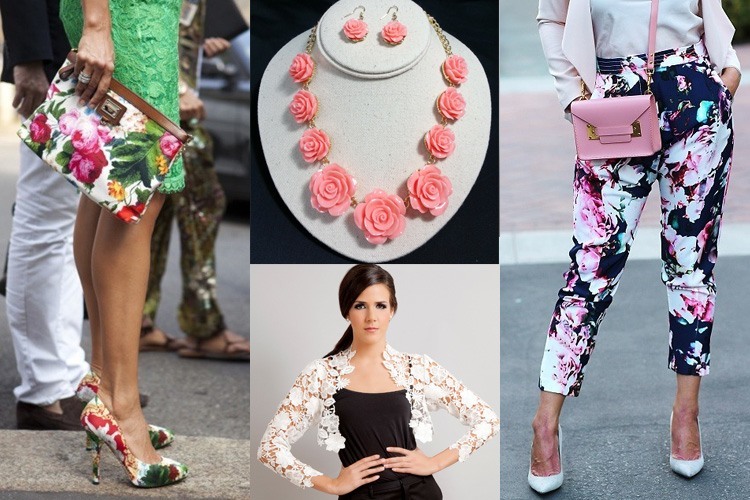 The wardrobe is filled with flower power, summer or rain. A tinge of floral element to your wardrobe can be fun and feminine. It is also a much needed relief after wearing those thick and banal woollens of winter days. Well, if you have not already thought of adding a floral element to your summer dresses then take a clue from us. From floral accessories to floral dresses there are several ways you can flaunt the freshness of flower in your comfortable summer dresses.
Let us give you some fresh ideas on wearing floral summer dresses or to accessorize them.
Floral Scarf
This is the easiest option to go floral. All you need to have is a scarf with a floral print. It will go along with any of your neutral colour outfit. There are several ways to drape a scarf and try out the one in which you are comfortable. Make sure that the material of the scarf is soft and thin to suit your skin.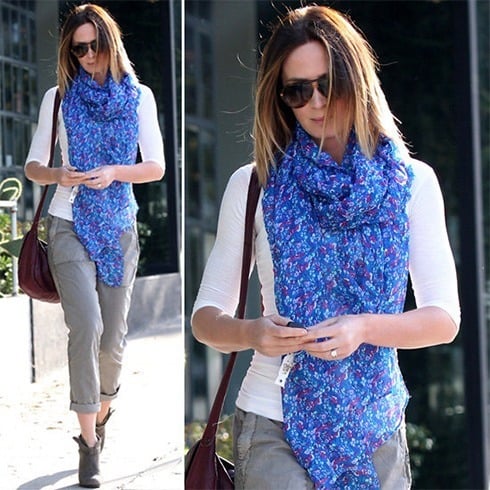 Floral Shoes
This is a must have category for your shoe rack. Shoes with floral design are quite in fashion. From floral designed wedge to floral platforms, stilettos, sandals and even shoes, you can get everything with floral design and your favourite colour. You just have to find the right attire and you are simply cut above the rest.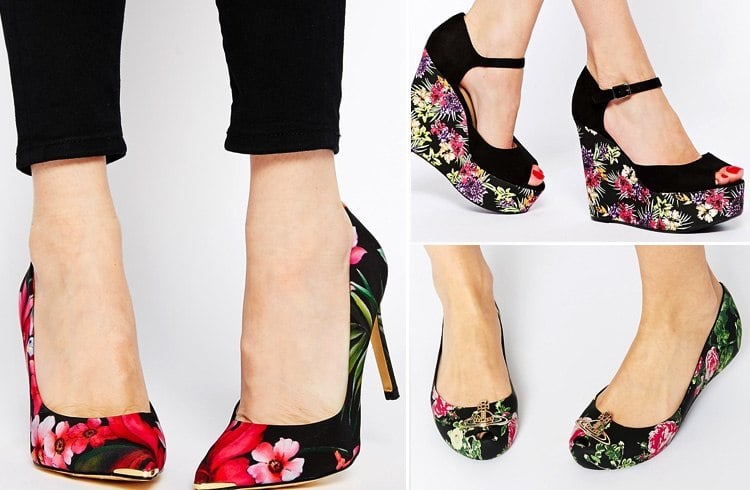 Floral Jackets
This one is a stunner. Floral jackets can make heads turn wherever you go. What more! You can wear a jacket with jeans, shorts, skirts and even dresses. Remember when you wear a floral jacket the remaining attire should be plain and simple. This will make your jacket stand out in the crowd.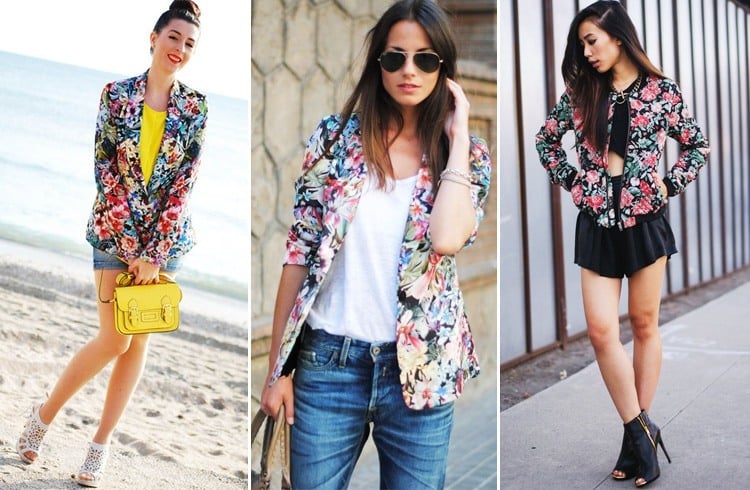 [sc:mediad]
Floral Lace Shrugs
This is a classic way to add floral element to your summer dresses. You can wear a sheer floral lace shrug. It not only feels good as it is airy, but it looks absolutely wonderful. Wear darker shade dresses so that floral print lace shrug can be easily seen.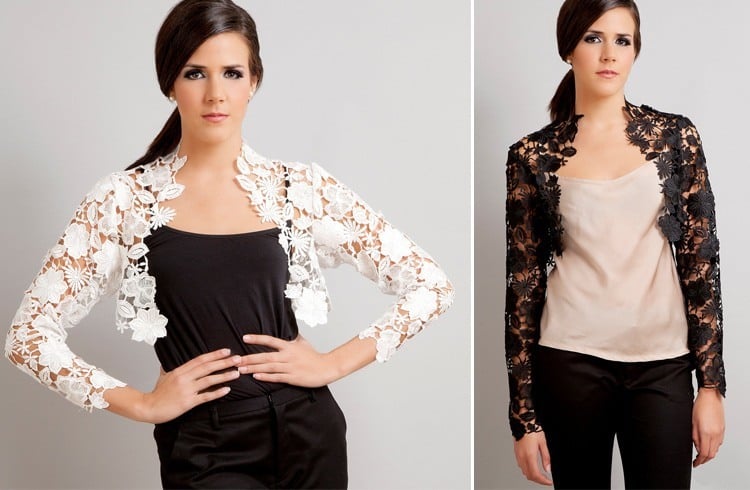 Floral Bags
Yet another wonderful way to add floral element is to go floral with summer accessories. A handbag is the must accompany accessory whenever you leave the house. Try some floral printed handbags to look stylish and cool in summer. Flower printed clutches, sling bags and totes are must haves.
[Also Read: Embroidered Women Accessories]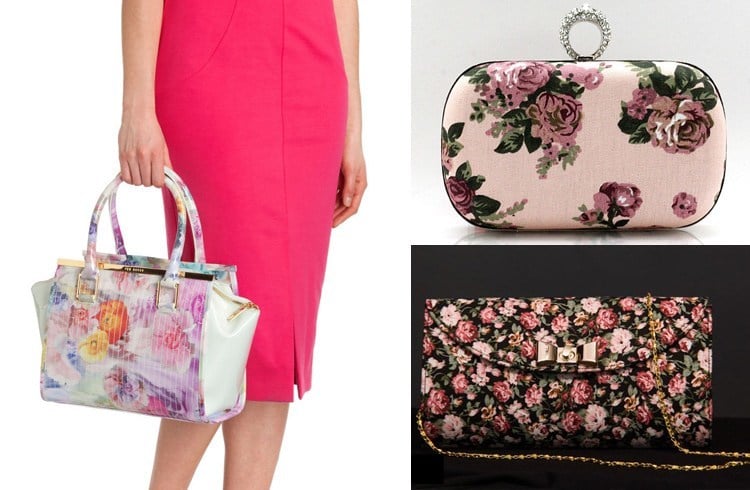 Floral Jewellery
Summer is the time to wear funky and junk jewellery. You can easily add some fun floral designed necklace and cutesy earrings to show your flower power. Don't wear heavy floral design jewellery; let it be delicate and neat. Necklace with a floral pendant or flowery studs are just enough to add a floral element. It is a must have summer dress accessory.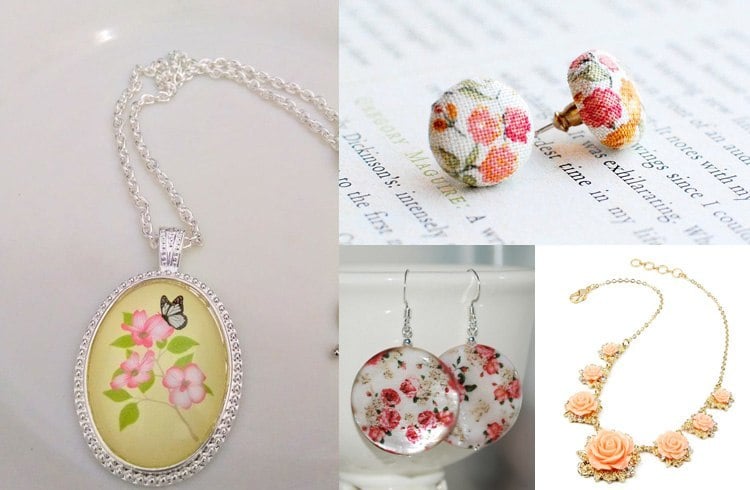 [Also Read: Floral Crowns For every Occasion]
Floral Palazzos
The trend for Palazzos is not going to diminish any time soon. You need to have one in your collection a palazzo with floral print. To have a summery touch wear a plain spaghetti top or a cute crop top. You are ready for a fun evening.
Floral Pants
You must have had enough of denims, it's time for floral pants now. Go for unique and bold colours to pair it with a simple and plain shirt or t-shirt. When you wear such statement making pants you are sure to never go wrong. Keep your look simple and elegant.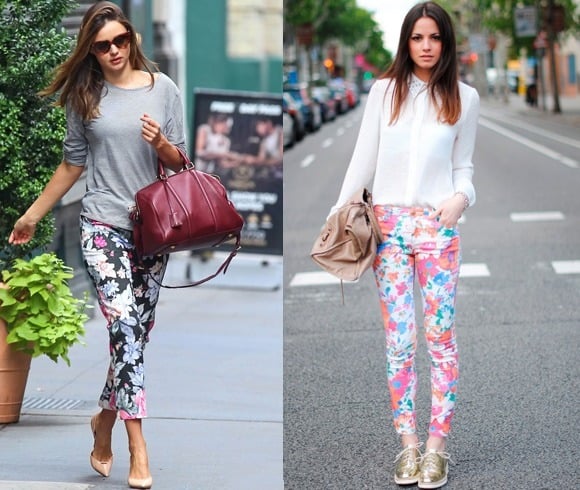 Floral Saris
This one is an ode to Indian traditions. How about a floral print sari? Believe us it looks truly enigmatic. To look different go for pastel shades. You can also turn heads with a flower print blouse and plain sari .We simply love this traditional look.
[Also Read: Designer Floral Lehengas]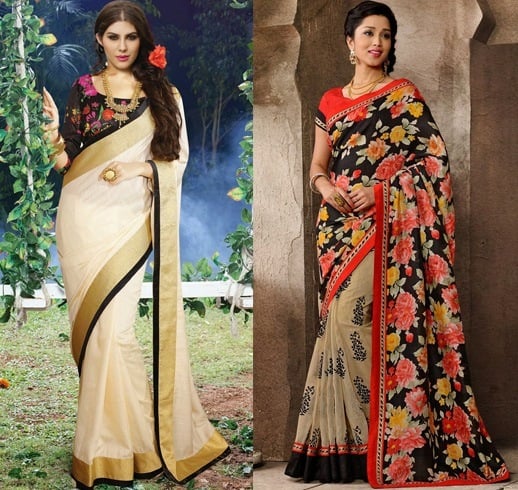 Floral Dupatta
Still thinking on some ideas to go floral? This one is for those who love wear ethnic clothes. Buy a statement dupatta with floral print. This will look good on any stunning white dress or for that matter any plain dress. Our take is – go for it.
Floral prints are for everyone. So, have you started building your floral wardrobe yet?