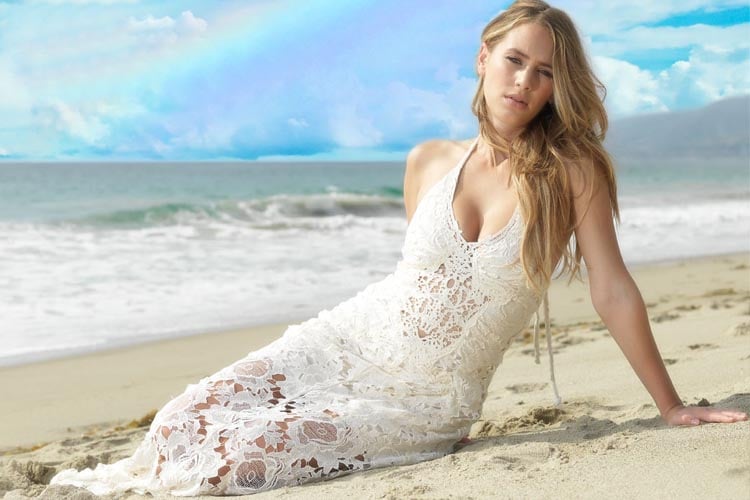 Summers are here, which is why we should think of wearing the best and in accord to the climes. With that being said, let's ditch the layers or else we would melt. To keep the look stylish and trendy, we have gathered a couple of lace maxi summer dresses that are sure to wow you like crazy. Take a look at the lace maxi summer dresses and get ready to make fashion statements on the street, at work, at play or just about anywhere. Here are your chic options in beautiful lace maxi summer dresses and skirts!
[Also Read: What Shoes To Wear With Maxi Dress]
20 Lace Maxi Summer Dresses And Skirts To Die For
1. A beautiful navy blue lace maxi summer dress for your date night is a must have.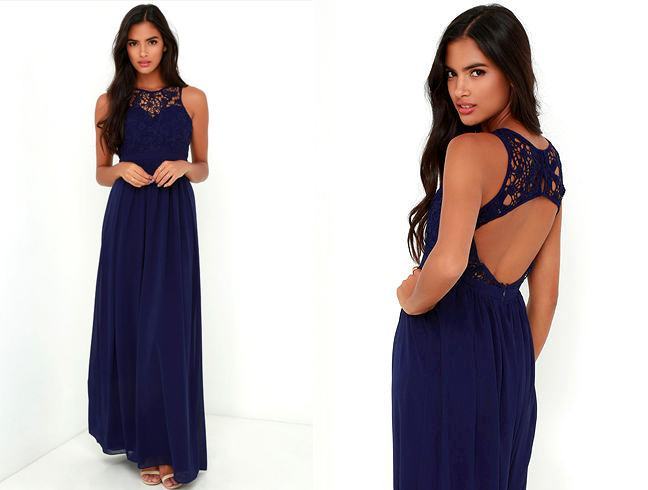 2. Mix and match a cropped sheer maxi top with a slit maxi dress in lace for the gorgeous summer evening parties.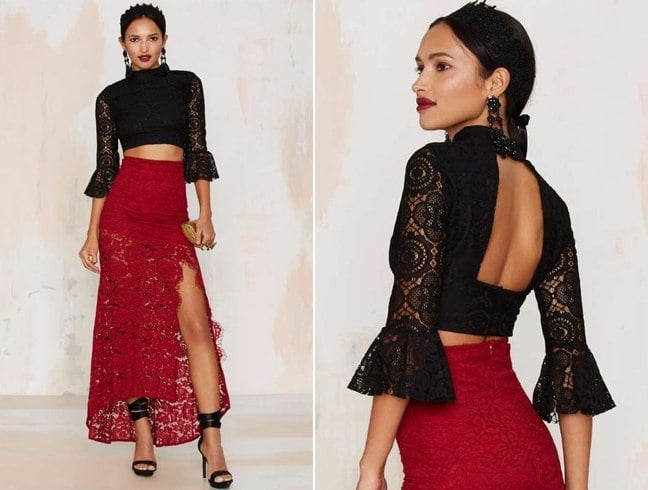 3. A gorgeous lace maxi skirt can be paired with denim cropped jackets and a white top for the movie dates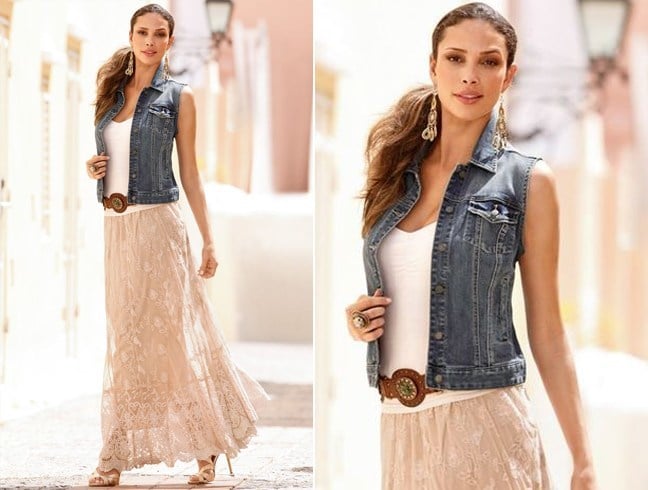 4. Elegant burgundy lace maxi dresses with deep backs and boat necks are hot for summer cocktail evenings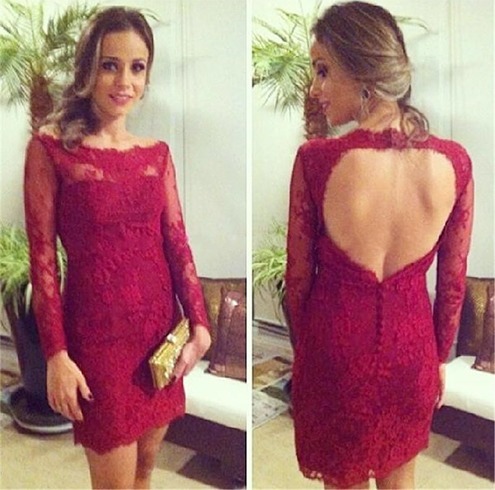 5. Pink sheer and lace, high and low, mid cut lace maxi dresses can be worn for college events and special moments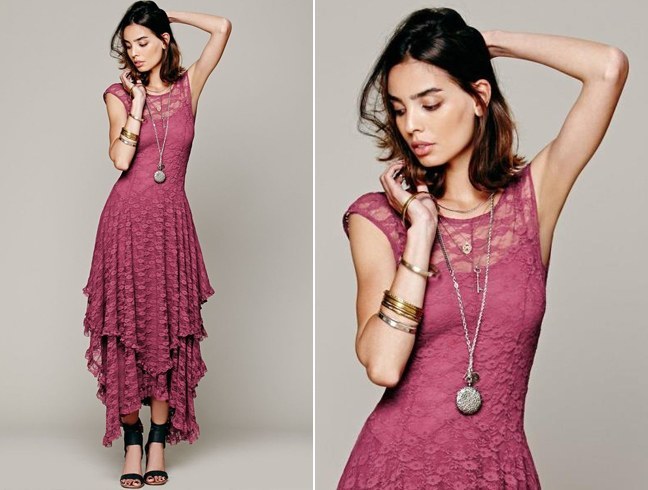 6. Fashion is a love story not spoken in words but by a fashionable lace maxi gorgeous two piece dress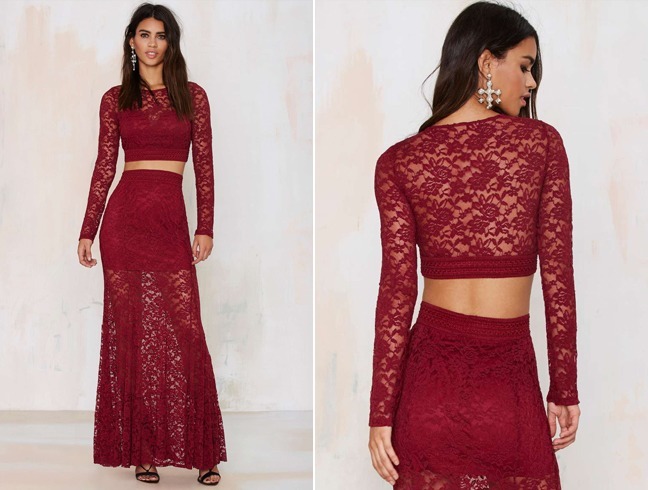 7. Gorgeous sheer dresses can be paired with crisp white shirts for the evening parties this summer.
[Also Read: How To Style Maxi Dress For Summer]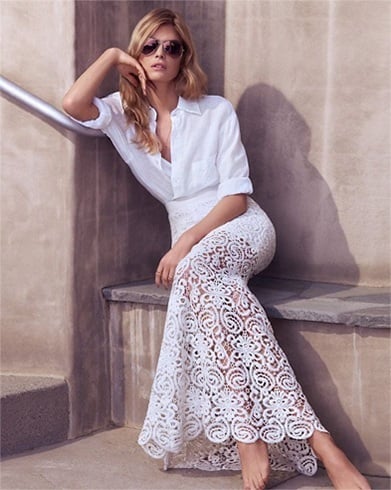 8. Pretty in pinks, the gorgeous lace and crochet dress that flows long and till the feet makes for a divaish look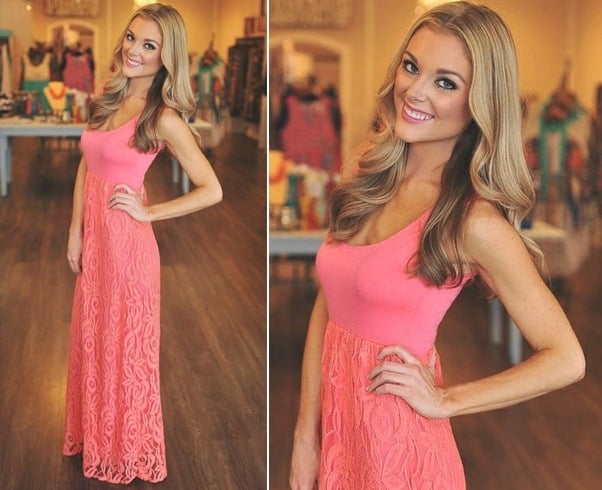 9. Off to the mall for weekly shopping? Do so in style wearing a one piece off shoulder lace and sheer maxi number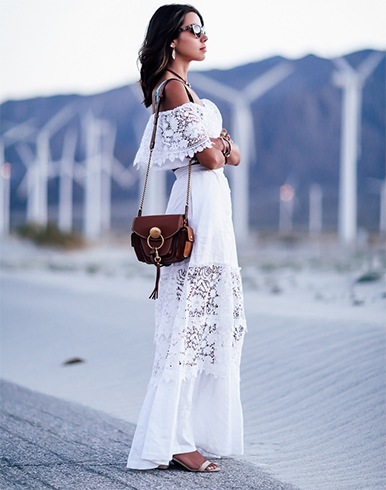 10. White is right for the summers so bright. For the beach or the pool parties, you could wear an all-white ensemble to make the special moments happen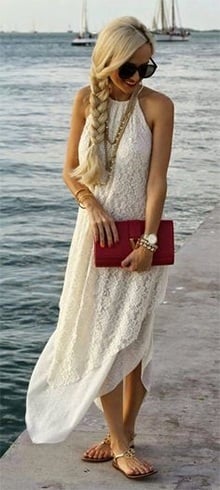 11. A bohemian lace maxi dress with strappy shoulders is a must-have this summer!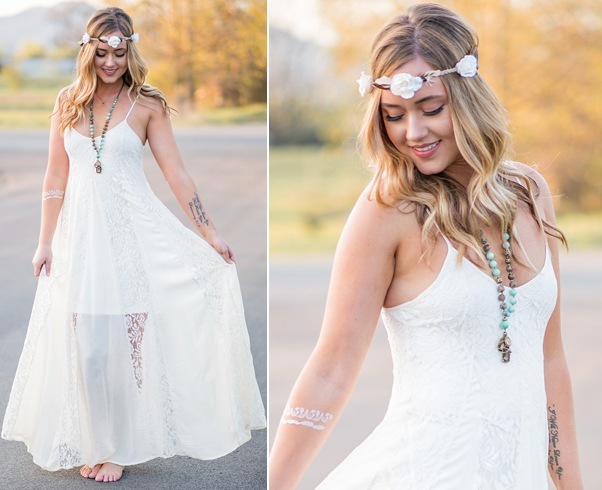 12. Black or white, which one would you want to wear for the beach party tonight?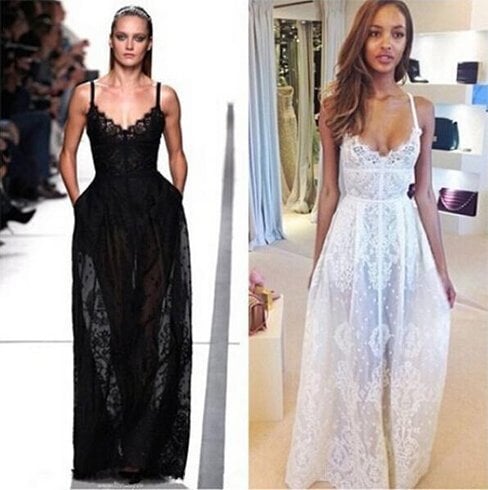 13. An embroidered lace maxi number for the cocktail gathering post nine to five, why not?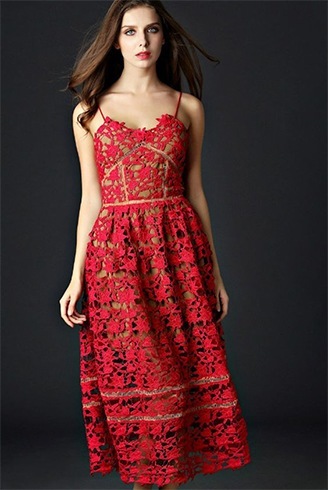 14. A gorgeous white mermaid lace maxi ensemble to wear at your bestie's Christian wedding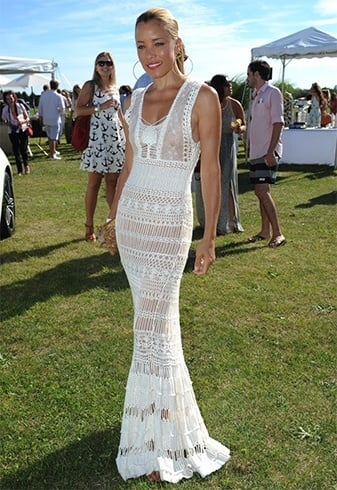 15. An off shoulder mid high lace maxi dress is one of the chicest lace maxi skirt outfit ideas we could bring to you for inspiration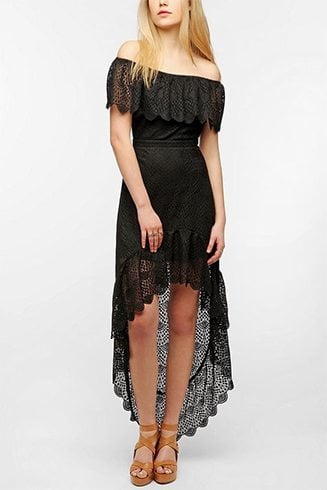 16. As a bridesmaid you too could be the chicest looking person around in a white lace and neutral toned maxi dress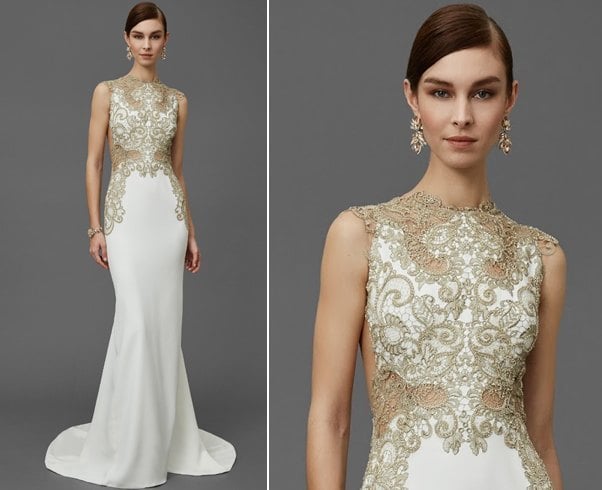 17. A taupe and lavender maxi dress with crochet and lace designs makes the moment of joy come alive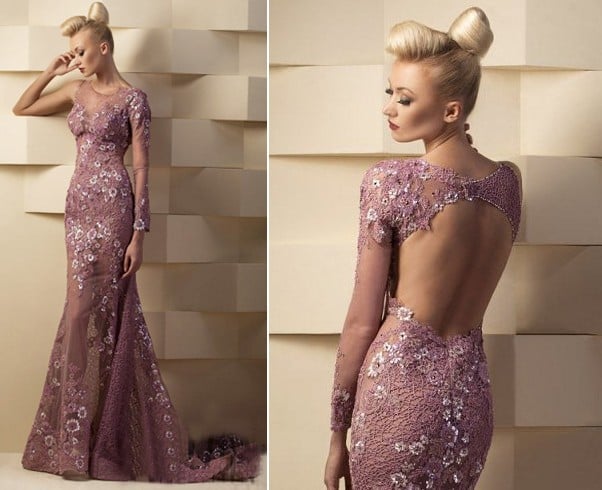 18. A long white lace dress for the summer gatherings at home over a lazy weekend makes a fashionable statement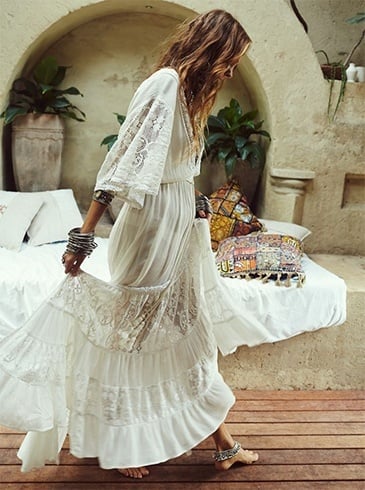 19. Gorgeous mid designed lace and sheer touches to a neutral toned maxi dress in mermaid tones can make magic happen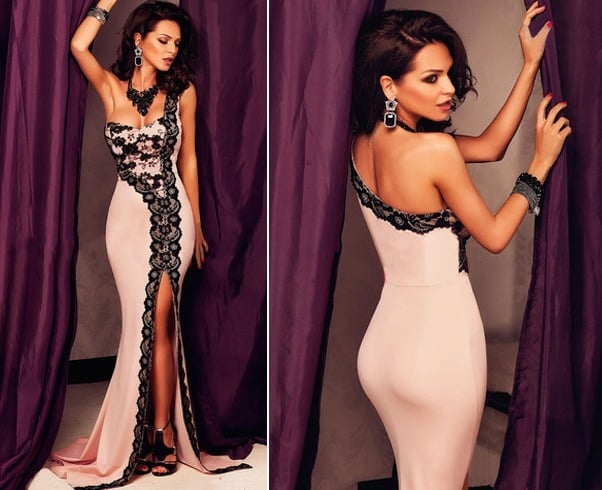 20. Bridesmaids or brides, a sheer lace maxi number makes her shine like a queen!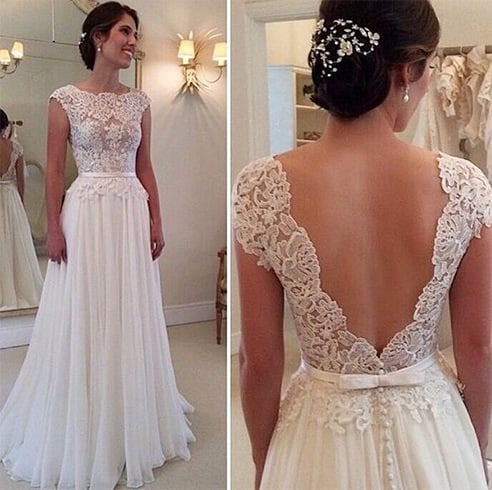 Tips On How To Wear Lace Maxi Skirts And Dresses
We have shown you how to make a fashion statement in more ways than one with lace maxi skirts and dresses. Now let us tell you how to complete the look and style up too. Since most of the ensembles in lace and sheer material are monotone, we would want our accessories to be loud, and the makeup to be sultry too.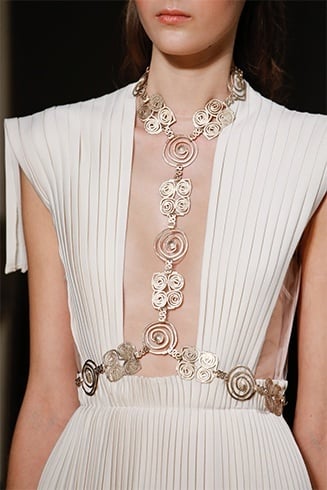 1. Accessories that you should wear are chunky beads, flashy bling, geometric designs and plenty of neutral toned ethnic embellishments. This helps balance the overall look and to make the stylish effect come through.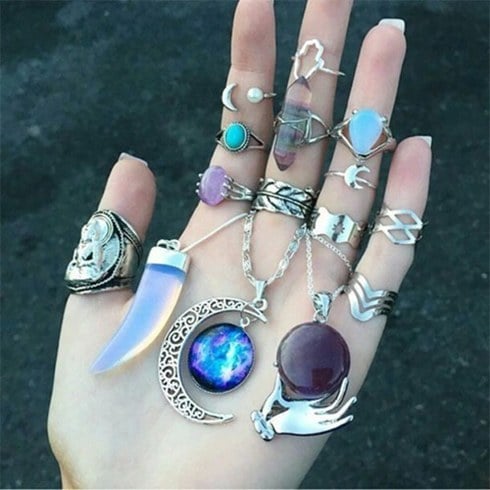 2. With bags and shoes, we would look at bold colors and shades- blacks, browns, coffee, caramel, taupe, greens, blues, fuchsia pinks, wines, maroons and more. For bags especially, clutch and totes would be amazing style statements to carry along- you could also think of ornamental bags for company too.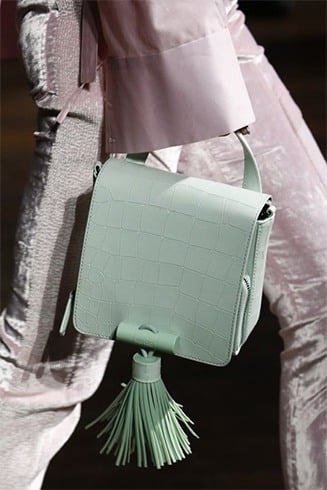 3. Makeup wise- brown and dark smokey eyes, healthy shimmery blush on the cheeks, and dark mascara is a must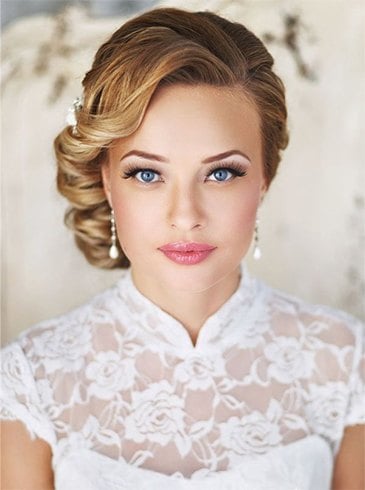 4. Hairdo can be as per your choice.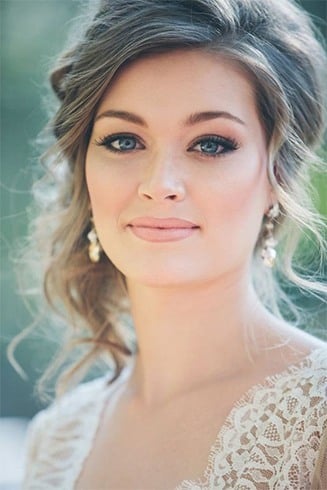 We have shown you how to choose and the designs on the lace maxi skirt, and what to wear with a lace maxi skirt- go ahead and make your summer fashion statements quite pristine!
Images Source: pinterest.com