Rains are here and when people all over the city are heaving a sigh of relief, all you fashionistas out there are wracking their brains on how to cope with the monsoon season. Yes, deciding what to wear and what clothes to avoid during monsoon takes some hard work and you will really need to put your wardrobe in order to make it monsoon ready. Well, fear not, because we at FashionLady are getting you some of the best tips ever on what NOT to wear this monsoon.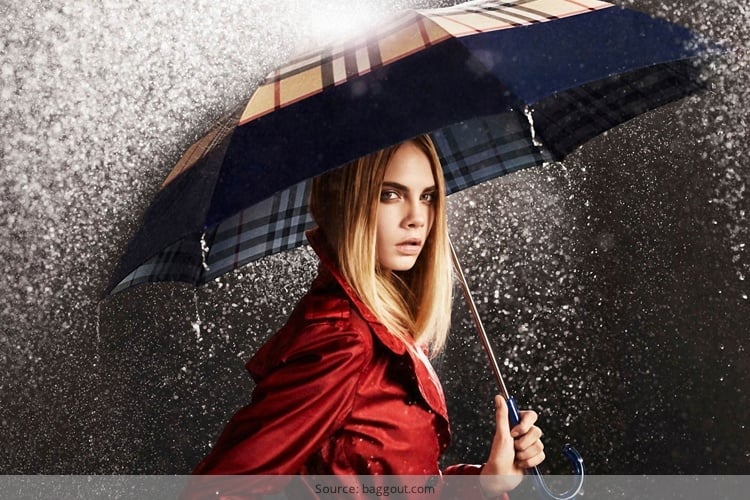 [Also Read: Monsoon Fashion Tips]
How To Cope With Monsoon Season:
We understand that your shoes and clothes are precious and ruining them in the rain is probably the worst part of the monsoons. So, in this article, we will be telling you some things to avoid this rainy season and tips to keep your clothes and shoes in tip top condition to prevent the rain from spoiling your wardrobe.
Wardrobe Mistakes To Avoid During Rains:
Rains are beautiful, but they can be quite a pain for your clothes. Here are some wardrobe mistakes you should be avoiding during the rainy season:
1. Stash The Whites Away:
Whites= Summer and this is one of the coolest colours to wear during the summer. But for rainy season wearing whites is perhaps the worst mistake ever! Rains invariably mean mud too, especially in a country like India. Thus, it's advisable to stay away from whites, especially if you are going outside. It is a real pain to wash away much and more so because these are stubborn stains which will need several washes to get rid, plus you are spoiling your clothes!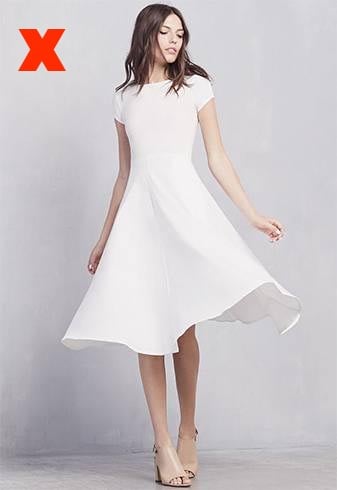 2. Short Is In:
Yes, we get it. Rains might make you feel cold, but at the same time, you should wear clothes which are short and avoid long clothes as far as possible. Clothes above your knees are a safe bet because this way you will know that mud and water isn't splashing on your clothes. Remember, prevention is much better than cure!
[sc:mediad]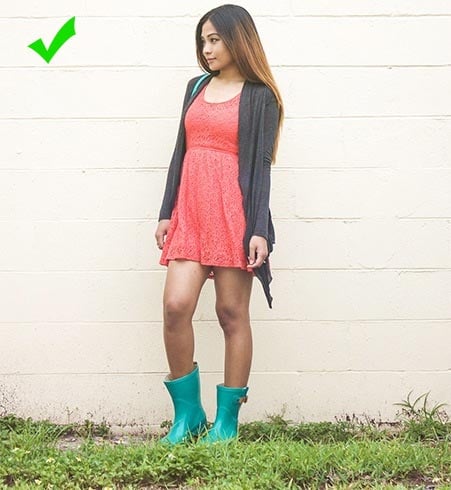 3. Leathers And Suede Are A No-No:
When it comes to footwear tips for monsoon, we strongly suggest to keep your leathers and suede footwear or clothes out of sight and hidden in your closets. The problem with both these two materials is that they absorb water very quickly and they refuse to dry for a long time. As such, slowly they will get spoilt and you will be left with sodden clothes and footwear. Opt for sandals which are open and which do not have the risk of getting wet in the water. Crocs are extremely comfortable and will not get spoilt with the water.
4. Georgettes And Chiffons:
The main thing about monsoons is that the rains sometimes refuse to cease and then if you go out wearing georgettes and chiffons, they will definitely get spoilt. Always prefer clothes and fabrics which are easy to dry. Gorgeous materials should be avoided at all costs to prevent them from getting spoilt. In fact, chiffons are the number one product when it comes to what not to wear in monsoon!
Now that you are almost clear on what not to do in the monsoon, here are things you could wear to up your monsoon fashion game:
5. Short Kurtis Are Our Favourite:
The latest fashion right now is wearing those short kurtis and most women are wearing them with either leggings or shorter pants which make them perfect to wear during the monsoon. Your clothes will be safe and you will of course be on top of the fashion game!
6. Bring Out Those Trench Coats And Trench Boots:
The best bets for monsoon are the trench coats and boots. They work perfectly for this kind of weather and they are also items which will dry easily. So invest in some good ones and you are sorted for the rains!
So these are our advices for you to stay on top of monsoons and what not to wear in monsoon. Save your clothes, but enjoy the monsoon too!