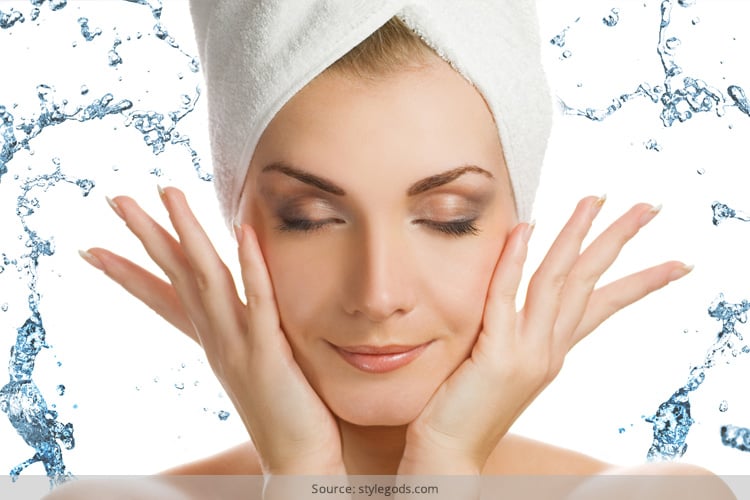 A few days later all your warm clothes will shift into a cozy nook. Summer clothes will be out and the sun will be harsher than ever before. Yes, summertime is a crazy time and besides the changing weather, there is also a shift to having cooler skin care products. Most of us are hardly aware of the fact that changing summer also requires a change in the different products you use for the skin. The emulsifying and thick moisturizer will bog your skin down and a cooling face cream will make it easier for you to continue your day. In tropical countries like India, cooling lotion for skin is imperative, unless you want to burn like charcoal.
In this article, we have curated some of the best cooling skin care products. Now that summer is approaching, we think you should store on the ammo to be summer ready. Pack that cooling face moisturizer and have a cool summer day!
Cool Showers:
Your day basically starts with a shower and having products which cool you during your bath will start off your day on the best note.
Dial Frozen Yogurt Cooling Body Wash
A shower gel that's like FROYO- This is bathing heaven! The creamy, sweet and fruit shower gel will leave you cool for the rest of the day! And did we mention, you will smell great too?
[ Also Read: Amazing Summer Lipstick Shades ]
That squeaky clean feeling after a nice loofah bath is how you will feel after taking a shower with this cool and creamy wash. The menthol in the shower gel cools your skin and the tea- tree extracts with salicylic acid helps to clear out any pimples and breakouts.
Cooling Face Creams:
Even though summers mean dripping wet in sweat, you will still need to have a moisturizer to keep your skin hydrated and happy.
Dr. Lin Daily Hydrating Gel
For those of you who are always plagued by dry skin, Dr. Lin's got your covered. This cream is in gel form and though it is not that cooling, it will still not feel like a heavy cream and yet keep you cool. The gel is chilled and will control your sweat to a large extent. The best thing is, you can even wear it an overnight cooling mask and it will work perfectly well!
Murad Recovery Treatment Gel
After too much sun, your skin often breaks out or your tan starts peeling off. Believe us, this is not the greatest feeling at all. Murad's Recovery gel however works best under these conditions. The redness, the itching and the irritation- all can be cooled off with this gel. The peppermint extract in the formula is very good for inflammation and irritation. Plus, this cream also doubles up as an insect repellant.
Tony Moly's Cooling Eye Stick: After a hard and hot day at work, nothing can feel better than cool cucumber slices on your eyes. And if you don't have them handy, TonyMoly's cooling eye stick can help you get rid of puffed and bloated eyes. Just put some under your eyelids and you will instantly feel relaxed.
Cool Makeup?
Well, don't be astonished, because that exists too! Makeup is something we all use, even during summers and if cool makeup exists, we will give a whoop of joy! Although there are very few makeup items that have that cooling effect, here are some you can keep in your vanity bag:
M.A.C Magically Cool Liquid Powder
We can only expect M.A.C to come up with something like this! The formula has 70% water and when you gently dust the powder onto the skin, you will instantly feel a touch of cold! The powder also makes your skin glowing and luminous. You can wear it over your foundation or even dust some powder on bare skin. Either way, it will cool you and look gorgeous!
There you go- your summer ammunition to keep cool, hydrated and wonderful looking!