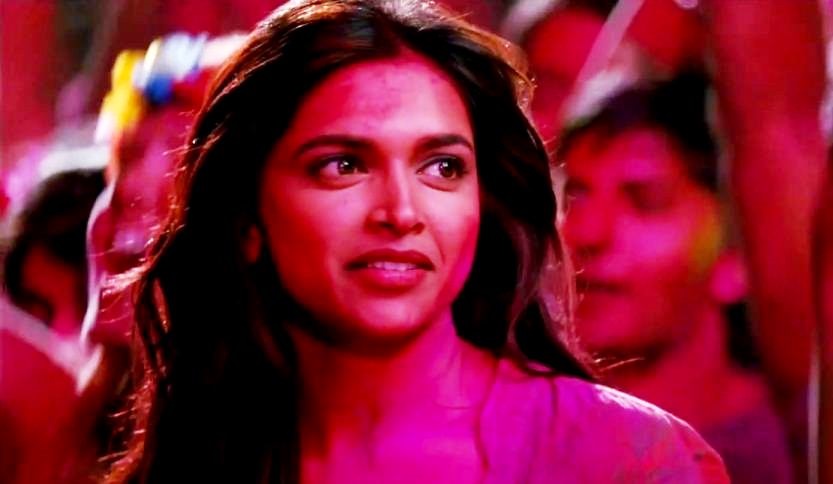 Balam pichkari jo tune mujhe maari
Toh bole re zamana kharabi ho gayi
Mere ang raja, jo tera rang laga
Toh seedhi-saadi chhori sharabi ho gayi
While this full-on masti song from Yeh Jawani Hai Deewani is going to dominate 2014 Holi, do enjoy this auspicious Hindu festival but with adequate measures.
Deepika Padukone's Holi plans
After Nargis, it's Deepika Padukone who has turned up to share her 2014 Holi plans with her fans
"Holi has been one of my favorite festivals since childhood. Playing Holi with my friends from my building after coming back from school is one of my favorite childhood Holi memories. Preparations for the festival would start at least a week before. This year I will be shooting for my film 'Happy New Year'. It's a fun bunch and I'm sure celebrating Holi on the set will be a lot of fun."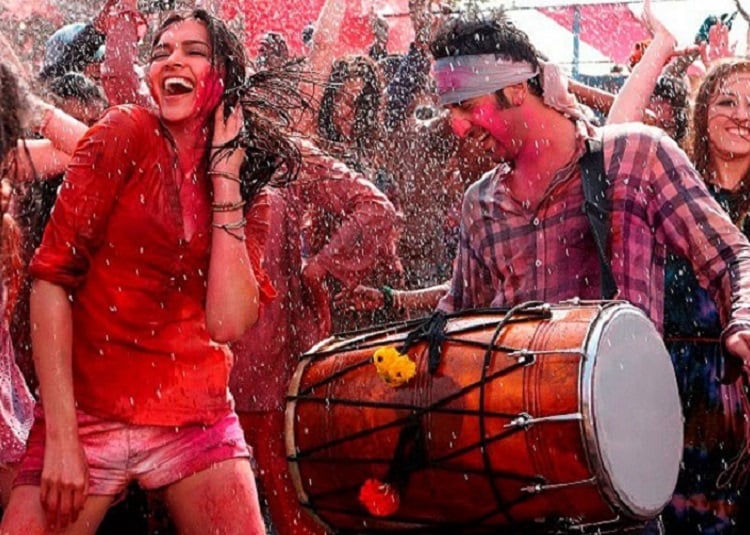 Deepika, who is known for her beautiful skin, also keeps a check on her beauty regime around Holi further added,
"During Holi, I am concerned about my hair the most. Applying a coconut based hair oil acts as a protective layer for my hair against the colours and the summer heat. I tie my hair in a side braid or a messy pony tail. Also I make sure to keep myself hydrated. Playing Holi can be exhausting. When I return home, I like to pamper myself with a coconut based hair oil massage and a cup of hot coffee."
After sharing some relevant Holi tips by Nargis Fakhri  & Deepika, I now offer you another elaborate edition on how to save your skin and hair from colors. Since Holi is a festival of colours, you're bound to get exposed. So it becomes necessary you take adequate precautions to save your skin from the harmful chemicals present in the colors.
The best thing you can do this year is to play Holi with organic colours. With growing awareness, these days organic colors are the most sought after for Holi. You can find many certified companies selling organic Holi colors that are extracted from plant ingredients such as red sandalwood powder, buras, heena powder etc. which are soft on skin.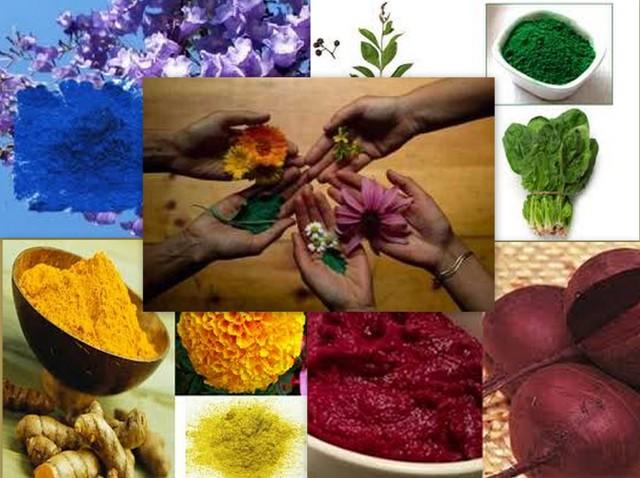 I offer you a detailed pre-Holi as well as post Holi beauty regimen to help you keep your skin healthy and beautiful, no matter how much you've played hard with colors. Do have a read!
Pre-Holi Beauty Care
Nails
Use a thick and bright shade: Applying a bright coat to keep your nails and the cuticles safe from the harsh chemicals present in the colours
Apply a protective coat: Before stepping out to play Holi, immerse your fingers into a mixture of 1 tablespoon of coconut oil and olive oil along-with 1 teaspoon of castor oil. The coat will help in keeping the colours from penetrating the cuticles of your fingers. Even do the same for toes as well
Lips
Use a lip balm or a lipstick that has UV protection to keep pouts protected and moisturized at the same time from colors and the sun
Skin
Make a mixture of 1 tablespoon each of coconut oil and olive oil and a teaspoon of castor oil
Apply this mixture all over your skin before stepping out
Even apply the mixture all over the ears, behind as well
After moisturizer, you should also apply sunscreen on your face to save from the scorching sun
Do not wear any kind of make up while playing Holi with colours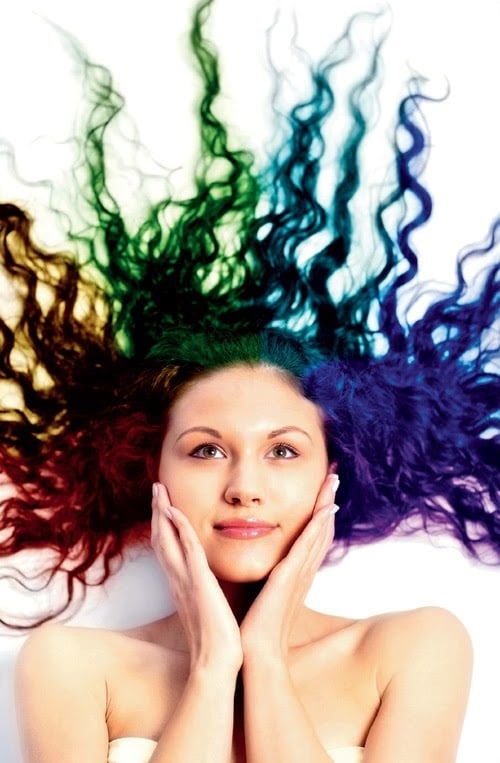 Hair
Apply oil from the scalp to tip of the hair overnight before. Give your scalp a gentle massage before going to bed and repeat the process in the morning as well
Do not leave your hair open. Tie it into a ponytail or a bun and cover your head with a scarf
Post-Holi Beauty Care
Don't use soap: Do not try to remove the color with soap
Use a cream-based cleanser: Either use a cream-based cleanser as you apply for removing makeup or you can even use oil for removing the colours
Go for a hot water shower: As Nargis has already suggested, it's recommended to go for a hot shower
Apply a lot of moisturizing cream: Make sure to keep the skin hydrated by using thick coat of moisturizing lotion
How to remove strong colors from the skin?
In order to remove stubborn colors from your body you can go for these two home remedies –
Add a teaspoon of besan to 2 tablespoons of milk powder and to it add a few drops of lavender essential oil. Apply this mixture on your skin. Then have a bath.
Take 2 tablespoon of besan and sandalwood powder, to it add a tablespoon of orange peel and milk. Mix them together thoroughly and to this paste add 2 to 3 drops of sandalwood essential oil. Apply this mixture on your skin thoroughly and then have a bath.
Natural face packs to try after Holi
Here are some great natural face packs that you can try later in the day after you're done enjoying Holi –
For oily skin: Make a puree of papaya, lemon juice and milk powder. Apply it on and leave it for 20 minutes and then rinse off
For dry skin: Mix a teaspoon of honey in half a mashed banana. To it add a pinch of sea salt, scrub for 10 minutes. Then rinse it off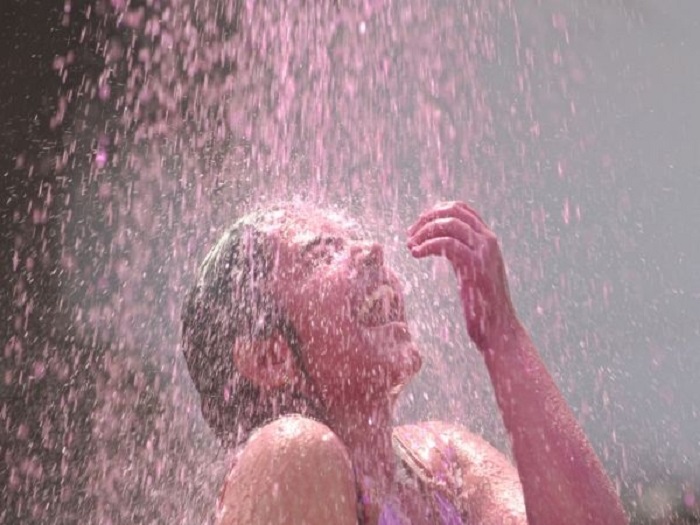 Skincare regime post Holi
Clean your skin morning and night using a cleanser
Keep your skin thoroughly nourished by applying moisturizer
Apply an almond nourishing cream in the night. Even a Vitamin E cream will work for keeping your skin smooth and supple
How to remove colour from hair
Do not use shampoo first: Rinse your hair completely with water first without using shampoo. Once the colours are removed then you can use a mild shampoo to wash your hair followed by a good conditioner
Revitalize your hair: Mix a few drops of rosemary essential oil with yoghurt. Now apply this mixture on the scalp. Leave it on for 30 minutes and then rinse it off.
Post-Holi hair care tips
Deep conditioning: Because of the colors, your hair will turn dry. So it's necessary your strands go through deep conditioning.
Natural conditioner recipe
Take 1 tablespoon each of olive oil and coconut oil and add the mixture to 1 teaspoon each of castor oil, glycerin, vinegar, conditioner and your shampoo respectively
Apply the mixture on your hair and the scalp and leave it on for an hour and then rinse it off
Hope this helps! Fashionlady wishes all of our esteemed readers a safe and happy Holi. May this auspicious occasion add colors of happiness and peace to your lives.
Have a safe and stylish Holi!