I understand visiting a parlor only for eyebrow shaping every fortnight can be an intimidating task. I remember when I visited Canada for the first time, the only thing which bothered me was to locate a good parlor where eyebrows are shaped by threading and not by the waxing strips. Only to avoid such situations, you might have even ended up picking the tweezer/plucker as your sole tool.
Plucking the eyebrows on our own may indeed save us money and the trouble of visiting a parlor. But most of the times we do not do it correctly. This is the reason I have brought to you 8 major common mistakes which should be avoided while shaping eyebrows.
Do have a look at the 8 common eyebrow shaping mistakes!
1. Plucking too much from the sides
Sometimes we tend to over pluck the space between the two brows so as to avoid the dreaded unibrows. But we forget the fact that a larger space between the eyes makes the nose look bigger, while the eyes too far apart.
The ideal shape is the beginning of your eyebrow should align with the bridge of your nose instead of the outer edge of the nostril. The further in, it is always the better.
However, be wanted not to overdo it when it comes to shaping the outer edges of the brows. In order to understand the exact end point, you can imagine a diagonal line from the corner of the nose to the outside edge of the eye. You can also use a pencil as a visual guide for better understanding.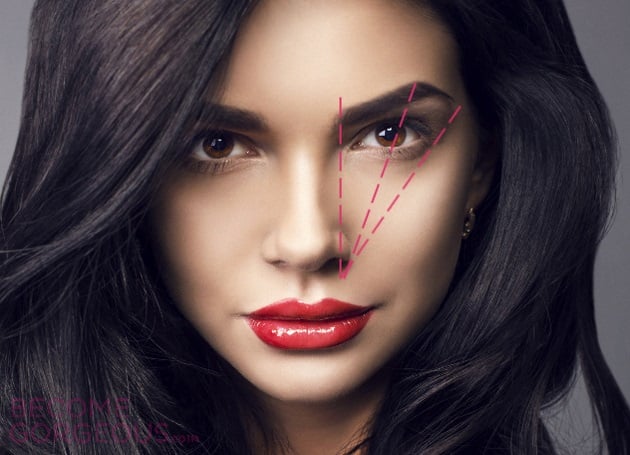 2. Struggling to create too much of an arch
The arch shape is naturally created when we get surprised over something and raise our brows. A rainbow or paisley-shaped brows will always make us look perpetually surprised.
Therefore, it's always better to polish your natural arch. You can do this by spotting for your eyebrow's highest point i.e. about two-thirds of the distance from the inside of your brow. Well you do not have to try too hard to make it perfectly centered.
Simply pluck below the brows and it will help you create a lift. And if you have lighter brows, then you can use a brow powder to darken the shape before tweezing. It will give you clear visibility to do it better and precisely. Now pluck around that arched shape carefully and don't overboard it.
3. Using an old pair of pluckers
While using your tweezer if the tips are not together or hairs are slipping through the tool then, it's time you dumped it for a new pair of tool. Always clean your plucker with a dab of isopropyl alcohol everytime you use it. This will avoid bacterial build-up.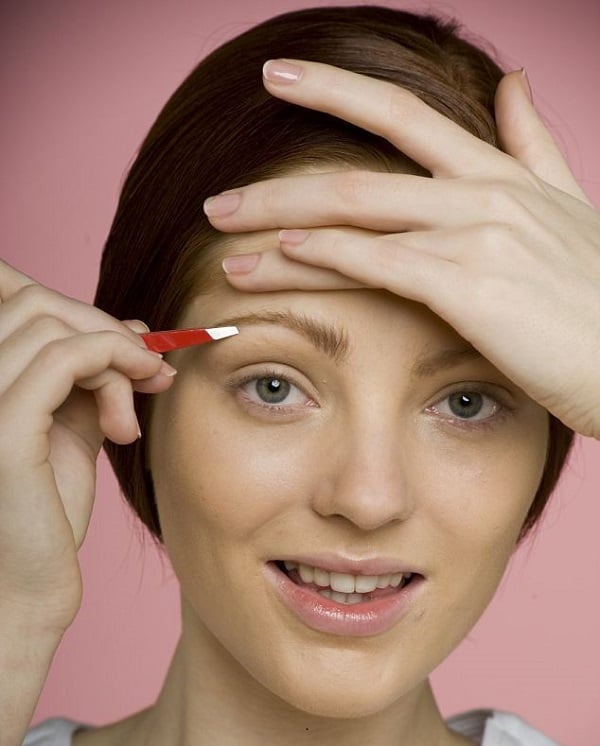 4. Over tweezing
While some find daily tweezing as a smart way of maintaining well defined eyebrows, it always has adverse effects on your skin along-with brows. Brow specialists always suggest plucking about once every three weeks, which is best for your skin.
Since hairs have their own specific timing to grow out, you should always wait for the full growth to get an even shape. And with the latest trend of full grown eyebrows, you need not have to worry of getting a slimmer shape.
5. Ignoring the top
As I've already mentioned plucking below the brow can give you a nice lift, that doesn't mean you'll have— but don't neglect the top. As per celebrity eyebrow stylist Joey Healy,
"You want a nice, thick brow. But there's a difference between thick and polished, and thick and messy. Keep the above-brow area free of stray hairs, as they tend to look more noticeable there."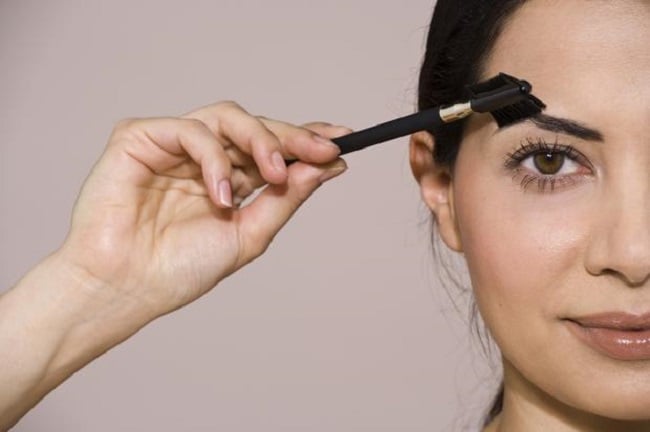 6. Over reliance on your eyebrow pencil
Just a few gentle strokes with an eyebrow pencil can transform your brows from dainty to well defined ones. Always pick a brow pencil that has a shade lighter than your the natural shade of your eyebrows. Don't run the pencil too hard as too dark brows will only look harsh and fake.
The ideal way is to use lighter strokes to fill up the patchy areas if any. Your aim should be at creating a shadow rather than drawing in your brows. If a pencil is too much for you then use an angled brush dipped in a brow powder. The powder must be a shade or two lighter than your natural hair color.
7. Waxing when you're using anti-aging retinoid creams
While anti-aging retinoid creams boost collagen, unclog pores, speeding up the cell turnover; they can also wreak havoc on your skin, provided you're waxing your eyebrows. Retinoids make skin extra-sensitive and waxing can cause painful tearing.
Therefore it's always suggested to go for threading or the alternative is tweezing, if you're using a retinoid. You should wait atleast six weeks after you stop taking topical retinoid before booking an eyebrow waxing.
8. Never visiting a brow professional
If you've messed up plucking hairs from the wrong area then don't try to fix it on your own. Instead of complicating the shape, it's better get yourself to a brow bar. Atleast meet a pro once or twice a year, as they can help you redeem the natural shape of your brows. Besides, they will also give you helpful guidelines for your DIY beauty routine.
Eyebrows are like the magnet of your eyes, which drag attention to the eyes thereby making them the focal point of your whole face. Just make sure they do not break your appearance.
Hope this helps!