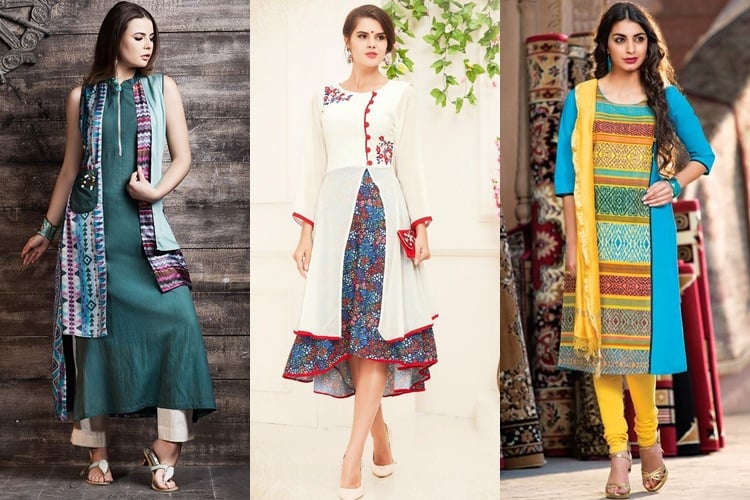 Fashion is forever evolving. Did you know that in western countries, Kurtis are known as Tunics? If there is one garment which women, regardless of their age, love to get dressed up in, it is kurtis for their style, comfort, and versatility. Add embellishments, embroidery and patterns, and you get a kurti suitable for every occasion – casual to formal; daily to party wear. Pair them with contrasting leggings, well-fitted churidars, patiala salwar, pleated salwars, jeans, trousers, skirts, and even shorts, and you could be the next happening college girl or workplace chief. With kurtis becoming more of an essential style statement, don't you think you should know more about designer kurtis by famous designers?
Well, it is not just one kurti up for attention, there are famous designer kurtis, designer long kurtis, designer kurtis for wedding, designer party wear long kurtis, exclusive designer kurtis, designer kurtis for summer and new pattern of designer kurtis vying for our attention. The world of designer western kurtis for girls is so vast; you can never have your fill.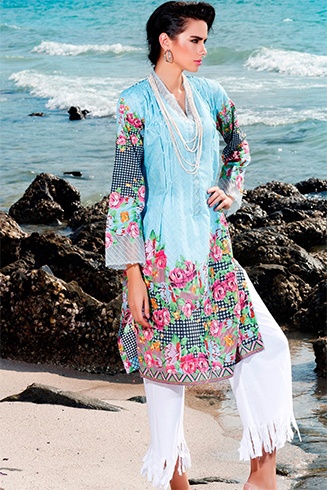 What Makes Designer Kurtis Click
Let me begin with this. Was there ever a "kurti" at our grandma's or mom's time? Hardly! Sarees and salwar suits were the one and only trend that time. Not that they aren't any more today, it is just that the changing work culture and "convenience first" has given tough competition to the desi Indian attire and created a new space for itself – in the form of designer western kurtis for girls. Women have accepted this new fashion style most happily.
With newness always on the mind of the shopper, brands and designers make sure they come out with new patterns of designer kurtis every season and every year. With Bollywood heroines such as Alia Bhatt, Deepika Padukone etc. wearing exclusive designer kurtis for social or casual occasions, the kurti has come to be the most favoured stylish outfit for fashion-aspiring ladies. Funky arts, theme prints, Asian truck, light embellishments and several other design themes are selected for kurtis now. Apart from different theme prints, there is an additional elements too – embroideries, buttons, and laces to give the kurti a look of spice and grace. Heard of designer brands Limelight, Origins, Bareeze, Alkaram, Rivaj, Zenia lawn etc.? Their amazing collections carry out these add-on elements.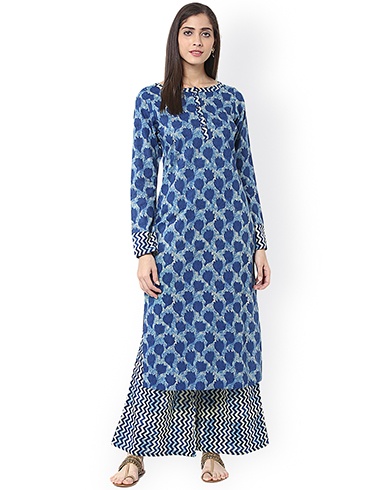 How about knowing the best brands to choose kurtis in India?
Here we go.
W For Woman
If A is for apple, then W is for Woman (literally and figuratively). W is a very popular fashion brand for designer long kurtis, designer party wear long kurtis, new pattern of designer kurtis, exclusive designer kurtis, designer western kurtis for girls, designer kurtis for summer, famous designer kurtis – all rolled into one. I myself am a W-wearer and have just picked up a long red kurti with sleeves till elbow and cream-coloured dupatta (as a separate) at an affordable price from one of the W stores. I would say W is not just one of the famous designer kurtis, it puts in that extra something in its collection to make you look like a diva every day. Pair W kurtis with palazzo pants, skirts or traditional leggings and attention and admiration will definitely come your way.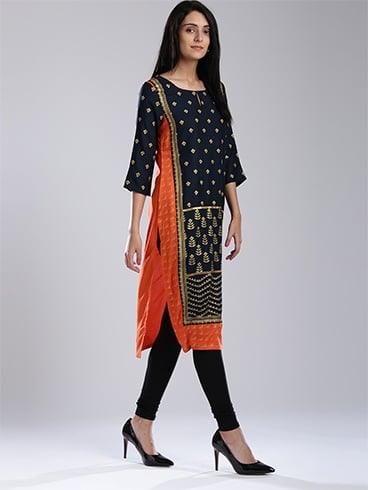 BIBA
When you want to pep up your casual style, there are contemporary style kurtis from BIBA filling the gap. Kurtis from BIBA are such that they can virtually revamp your boring weekdays with their trendy and up-to-the-minute famous designer kurtis. Designed for the 2yr.-to-20 year-old girls and beyond, BIBA gets you a captivating canvas of vivid colors to bring out your personality. It's an awe-inspiring ethnic experience you will never cease to love. BIBA has all the shades of Punjabi culture served in a contemporary way.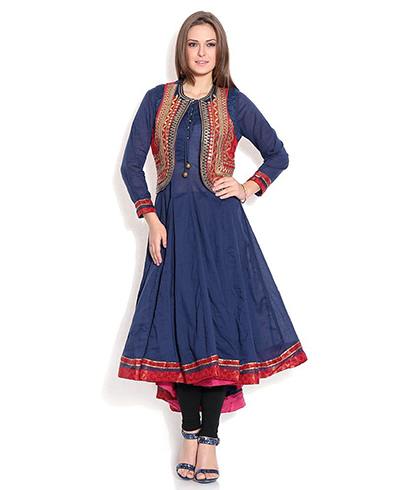 Sangria
Ethnic elegance coupled with modern colors, a Sangria kurti will never disappoint you in the category of designer kurtis by famous designers. It gives you a wide choice of colours and patterns, you will have enough range to pick something from.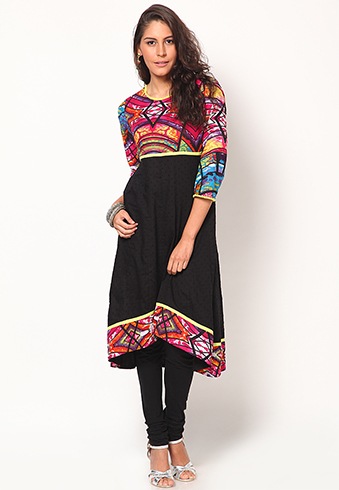 Aurelia
Meet the fashion dapper brand Aurelia that offers classic and tasteful designs in Kurta, Kurti, tops, fashion bottoms, drapes and ensembles. The company re-defines ethnicity in Indian couture by adapting some modern influences. The aim of this brand is to make Indian wear more intriguing, affordable and easy to wear.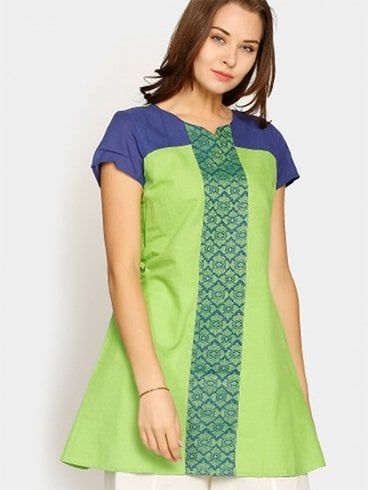 [sc:mediad]
Sabhyata
Chic and elegant collection of designer western kurtis for girls, Sabhyata is designer Indian wear label popular for its neat stitching, vibrant colours and prints, and bewitching designs. Great kurtis to wear for social evenings.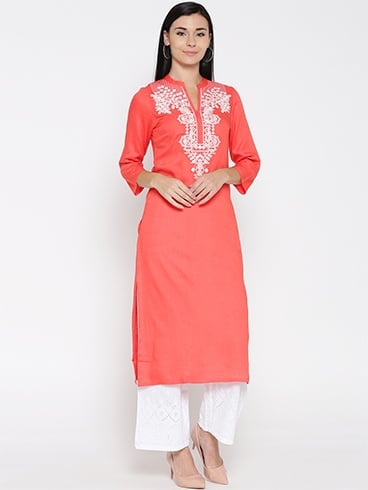 Rain & Rainbow
Doll up in the designer western kurtis for girls from Rain & Rainbow. They have dazzling outfits which are great for formal wear and celebration wear.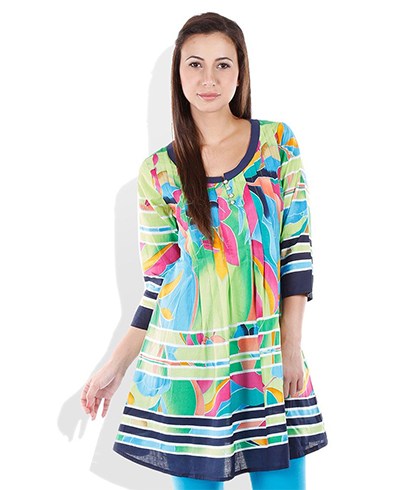 Naari
A love affair of desi elements and fashion prêt, Naari exclusive designer kurtis is a fusion fiesta and a channel for your personal style.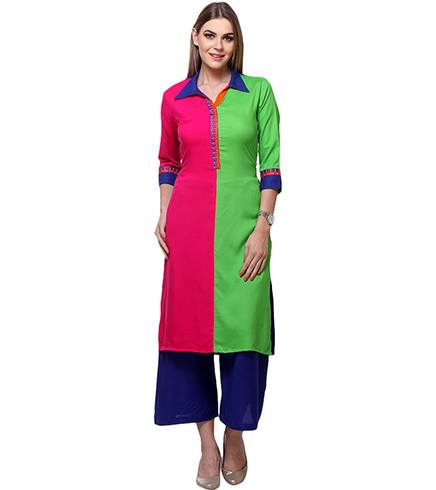 IndusDiva
One-stop shop for the trendy woman of today, IndusDiva brings well-curated kurtis, salwar kameez, sarees and lehengas from every Indian origin.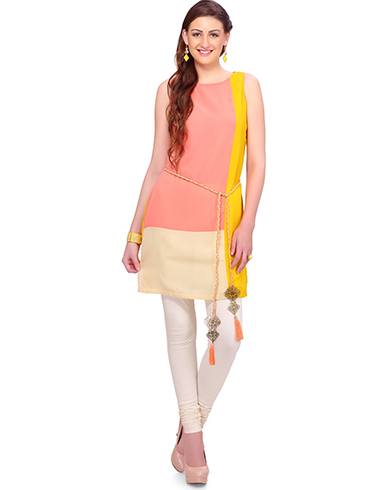 Leemboodi
Doesn't this brand sound tangy? Going by the name, it does. This popular kurti brand showcases fabulous designs and is available in Cotton, Crepe, Viscose, Dupion Silk, Rayon, Acrylic, Linen, Polyester and Blended fabrics. Just pair them with any one of these – skirts, palazzo pants or traditional leggings, and you will look prettier.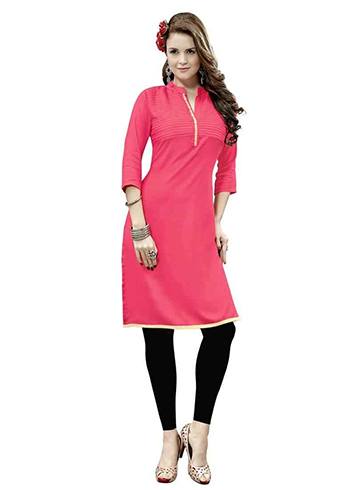 Saree Mall
A popular brand of Kurtis, available in synthetic, cotton blend, cotton, viscose and polyester fabrics and in printed design, woven design, and embroideries.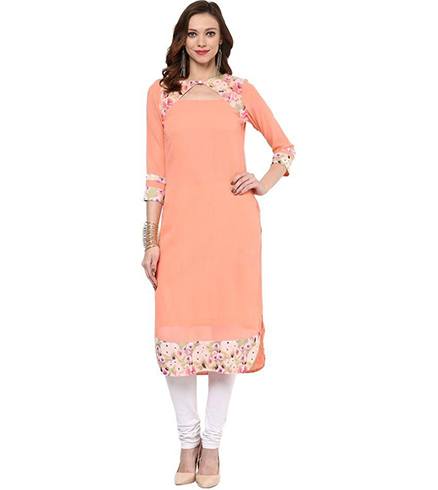 Apart from these, there are many other brands of kurtis for your consideration and selection – ITI, Aum, Aks, Global Desi, Glam & Luxe, Melange, Ritu Kumar, Mother Earth, Rangriti, Libas, Inddus, Pannkh, Peppertree, Vishudh and more.
Hope you liked this post on designer kurtis by famous designers. Tell us if you have any more brands that may have been missed out. Which designer kurti label (or of fashion designer) would you love to shop and wear? Write in your replies.
Images Source: instagram