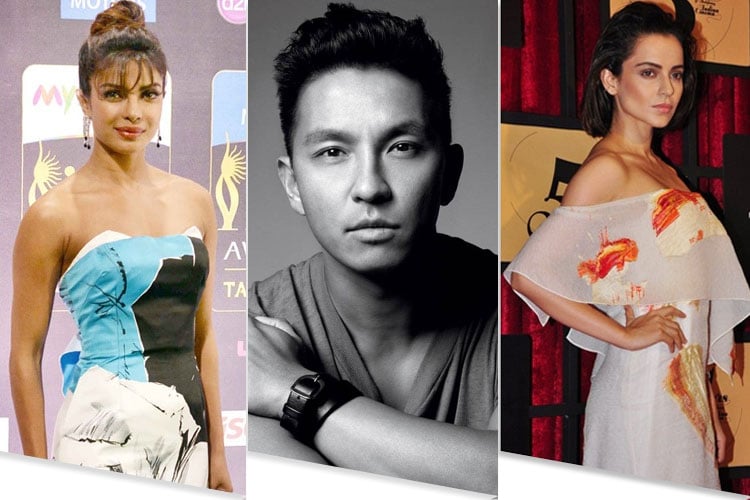 Prabal Gurung, a man who translates his deepest of convictions into his collections and accredits all the independent, intelligent and individualistic women, for being his true inspiration.
A hardcore feminist, this man is definitely blessed with some superlative designer genes. After all, not everyone gets the privilege to dress the First Lady of U.S.A or the future queen of Britain.
Born in Singapore, brought up in Nepal and based out of New York, designer Prabal Gurung has wooed fashionistas across the globe, with his design aesthetics.
Been just a decade since Prabal launched his eponymous label in New York, back in 2007, and the designer's clientele already features celebrity fashion icons, both from Hollywood and Bollywood.
After observing much appreciation from his creme clientele back in New York, last October, the man returned to his roots, launching his latest collection in India, courtesy Le Mill, which seems to have literally spurred a sensation.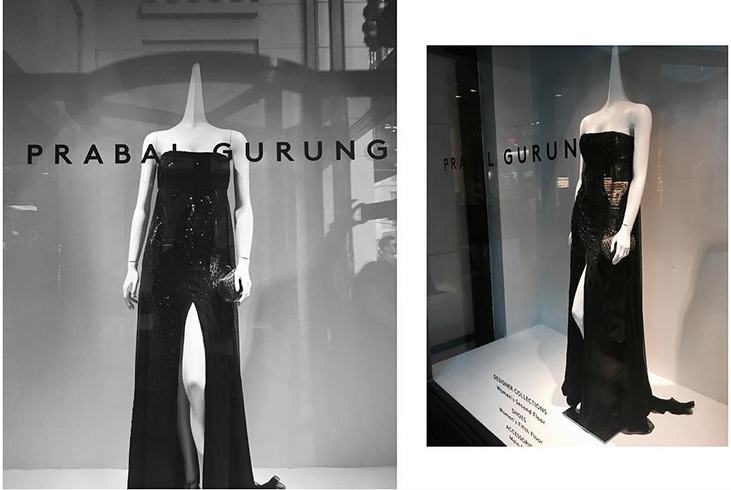 Prabal's rendezvous with fashion commenced at a very early age when he found himself gazing and admiring the wardrobe of his mother, and as shared by him in one of his exclusive interviews, till date he actually remembers all of her outfits: the sarees, the dresses, and even her shoes. Now that is some love for fashion.
Like any other dreamer from the subcontinent, Prabal's journey too has been quite an upscale one. But beating all odds, the man went on to pursue his passion with utmost confidence. We can say that because not every man will have the heart to launch his label, when the world economy is diving deep into recession.
While we celebrate a decade of Prabal Gurung, here's looking back at all his muses, who carried his name with so much panache and grace. P.S, the designer uses the hashtag, #pgmuse for all his patrons.
In an exclusive with HT, the designer was quoted saying, "Dressing the Duchess of Cambridge, Michelle Obama and Oprah (Winfrey, media's biggest star) were my biggest achievements,". "I have always had immense respect for these three ladies. I made the clothes and they responded to them. And I am glad they did!"
Michelle Obama
The First Lady of U.S.A, has worn the designer on a couple of occasions during her term at the White House. The designer, who truly respects the lady for having a mind and voice of her own, considers dressing her up as one his achievements.
White House Correspondent's Association Dinner, 2010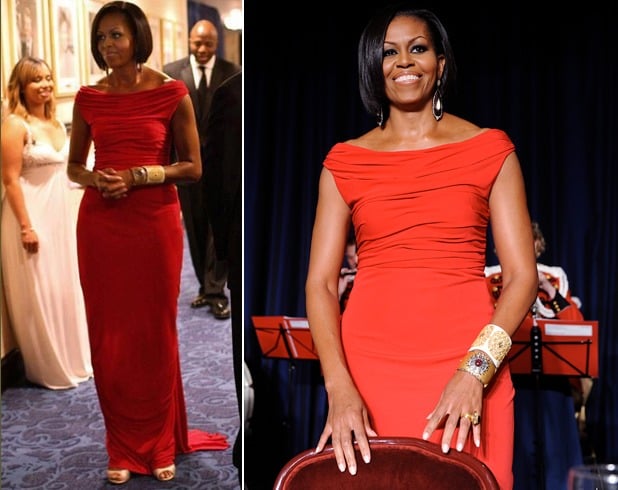 Arthur Ash Kids Day, 2013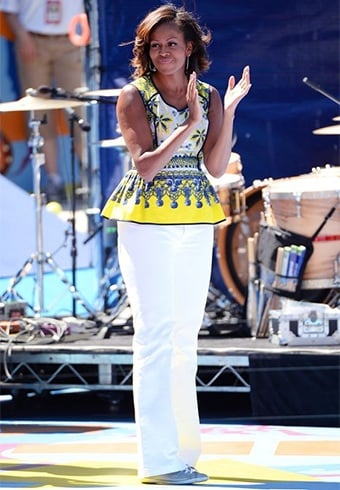 At the Smithsonian National Museum Of American History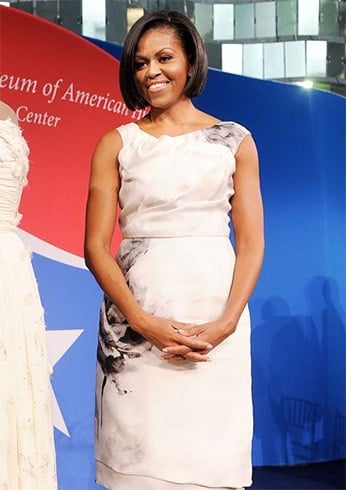 Kate Middleton
The Duchess of Cambridge opted to wear a Prabal Gurung ensemble for her appearance at the Official State Dinner, Singapore. The purple and white dress garnered much appreciation from the industry insiders.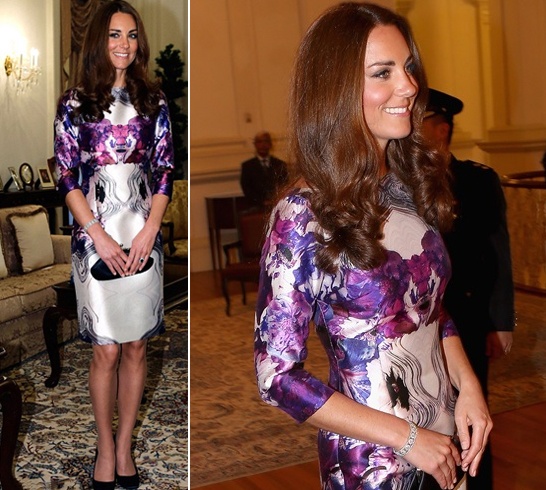 Oprah Winfrey
For the cover of O Magazine, one of the world's most celebrated TV personality and host, Oprah Winfrey donned a gown from Prabal Gurung.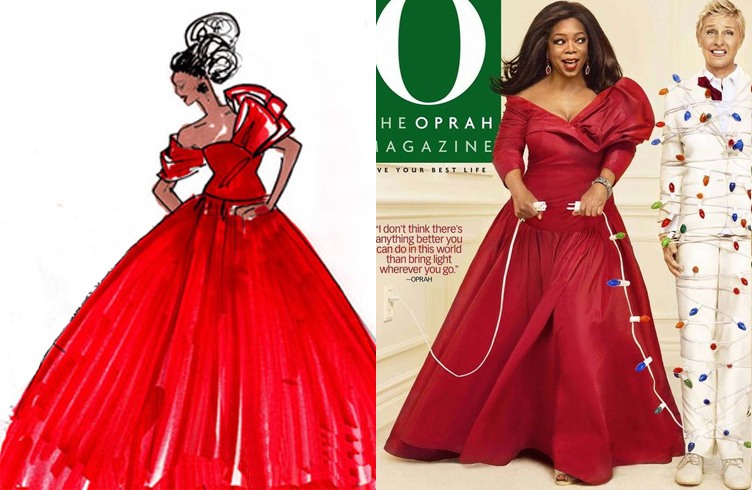 Now let's take a quick throwback at all the Prabal Gurung spottings in Bollywood. The designer has had his set of loyalists in tinsel town, but last year saw his aesthetics observe exceptional limelight and appreciation, courtesy the Bollywood divas who chose to don his label in 2016.
Bollywood Beauties Wearing Prabal Gurung in 2016
Priyanka Chopra
There is no denying that Priyanka Chopra has become an international fame and you can only expect some magic to happen when two globally famed personas come together. Prabal is all respect for the lady who is resolute in her ideals and the duo totally share a hearty camaraderie.
[Also Read: Priyanka Chopra]
For the 70th UNICEF anniversary event at the United Nations, 2016, Priyanka Chopra dressed up in a navy satin, bias -cut short sleeve dress from Prabal Gurung's Resort 2017 Collection. Styling credits Cristina Ehrlich.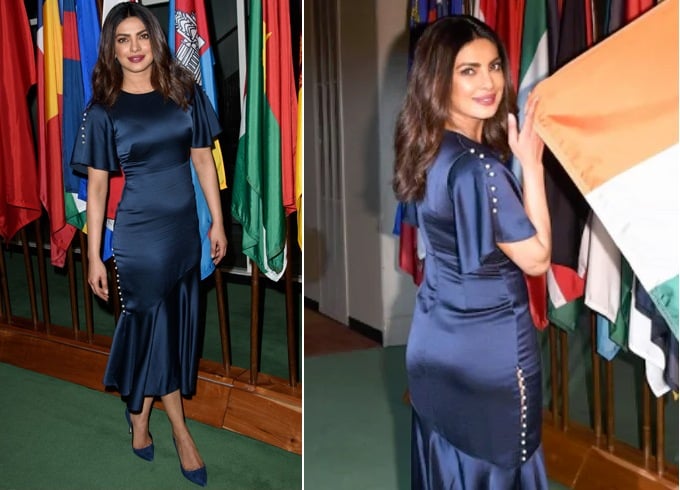 For the October issue of Vogue India, Priyanka wore an ivory silk slip dress with handkerchief hem from Prabal Gurung's Resort 2017 collection. Priyanka gave us some serious summer goals with this one.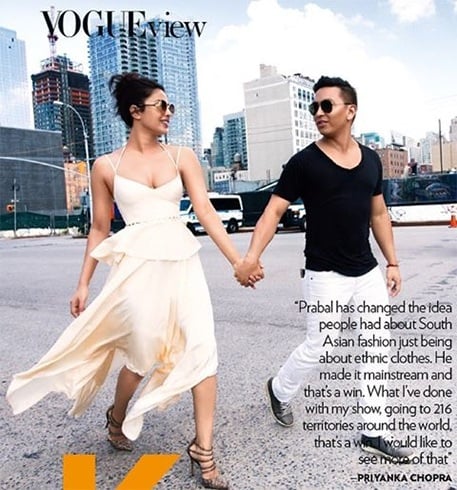 Priyanka looked bold and beautiful, wearing a Prabal Gurung dress at the IIFA, 2016.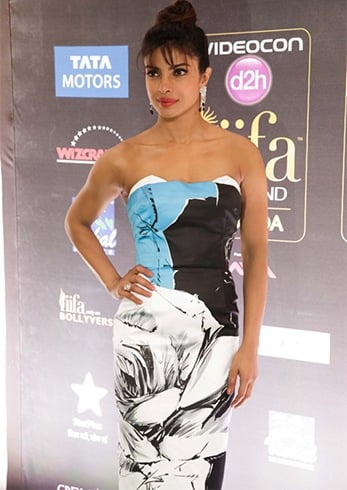 Deepika Padukone
Making her cross-border debut this year, Deepika slew us at the IIFA 2016 press conference in Madrid, wearing a fiery red number from Prabal Gurung. We were all hearts for this one.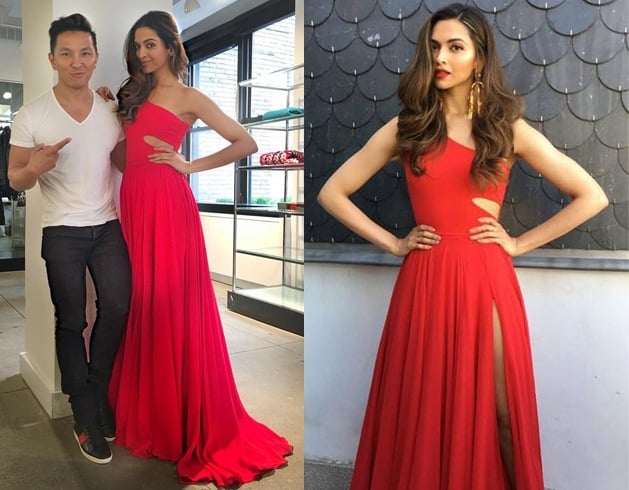 Jacqueline Fernandes
At the launch of Prabal's collection at Le Mill in 2016, Jacqueline made a standout appearance in a wine jumpsuit from the couturier. The lady was quoted saying, "I don't usually wear jumpsuits, but I'm a convert thanks to this man".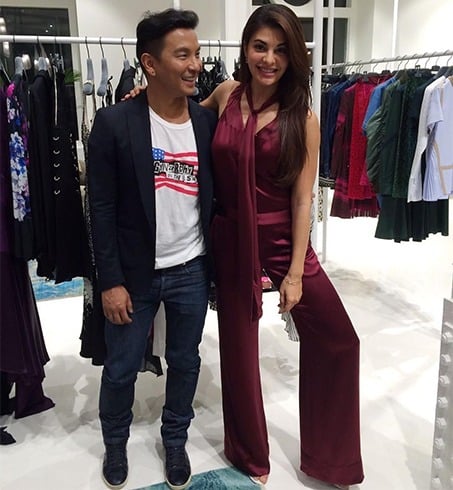 Kareena Kapoor Khan
For her first appearance post her delivery, the yummy mummy dressed up in a bright red number from Prabal Gurung. Kareena swept us with her gorgeousness at her Christmas party.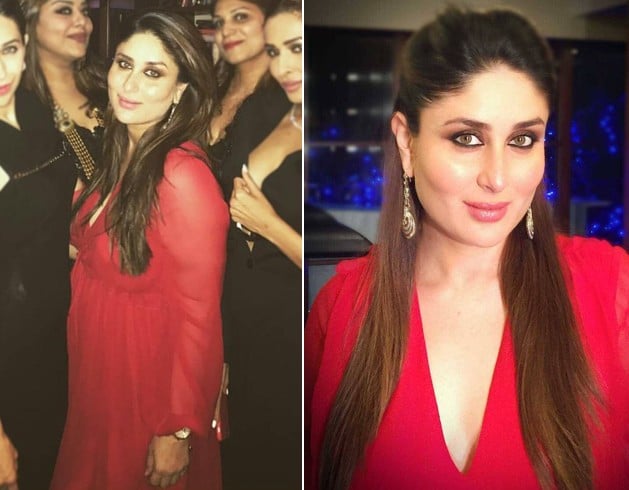 Alia Bhatt
Prabal was once quoted saying that he is exceptionally fond of Alia Bhatt, and sees her as a truly cross-border superstar. The two seem to be equally fascinated by each other, with Alia donning the designer for a host of her appearances.
[Also Read: Alia Bhatt]
At the Super Dancer floor, to promote her last release, Dear Zindagi, stylist Ami Patel dressed up Alia in a piece from Prabal Gurung's Fall Collection,2016. The feather and fawn printed satin dress flaunting a draped shoulder and an undone hem, looked much graceful on the diva.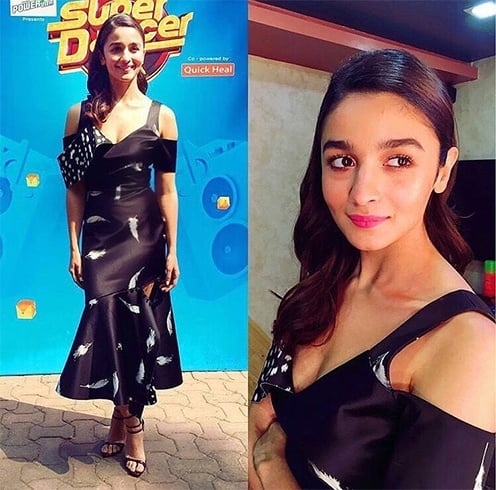 At the Kapoor and Sons, press conference event in Mumbai earlier last year, Alia spread some sunshine wearing a cute yellow and white dress from Prabal's Spring 2016 collection.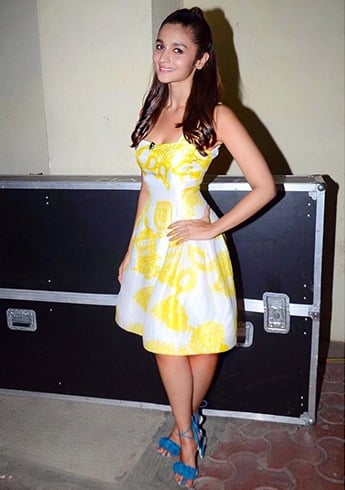 In the October issue of Verve India, Alia was spotted wearing a black printed satin and crepe dress from the designer's Fall 2016 collection.
At an Audi event earlier last year, Alia made a statement wearing a black jacquard gown with an asymmetric tulip hemline from Prabal Gurung's Resort 2016 collection.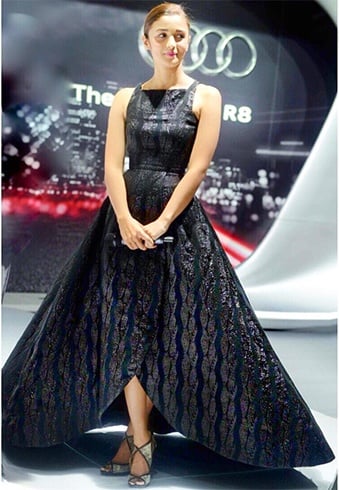 During the Dear Zindagi promotional run-up, Alia dedicated this one to Prabal Gurung, and she did it in much style. Styling credits to Ami Patel.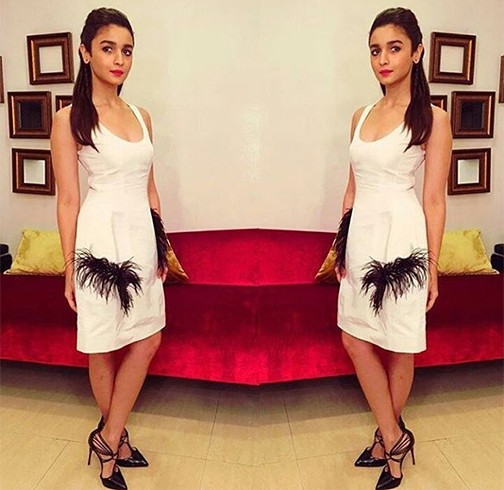 Frieda Pinto
Exotic Indian beauty, Frieda Pinto, dressed up for one of her appearances at the Cannes Film Festival, in an ivory silk dress with molded hemline and Nepalese jewellery motif from Prabal Gurung's Spring 2016 collection. Styling credits to Tanya Ghavri.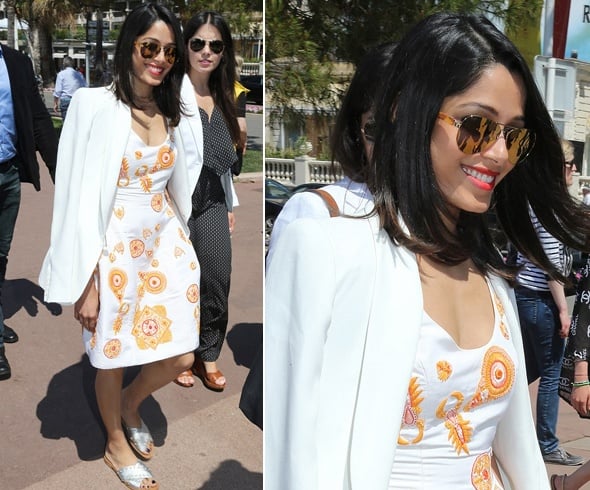 Katrina Kaif
At a panel discussion at the MAMI film festival 2016, Katrina rocked a bright cherry crepe dress from Prabal Gurung's Fall 2016 collection. The lady turned heads with this one. Not to forget that exception sleeve cutout. We loved Katrina in this one. Indeed one of her best spottings in 2016.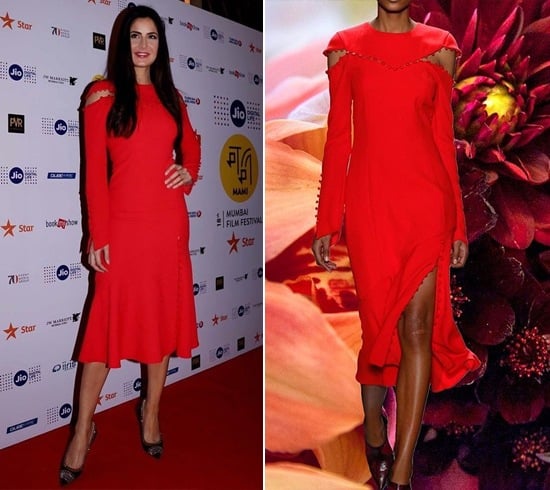 Sonam Kapoor
Sonam Kapoor and Prabal Gurung share a friendly and fashionable rapport. This year, Prabal dressed his muse for the Vogue India Chat Show in Mumbai. Sonam looked gorgeous in an ivory silk crepe high neck dress with chiffon inserts from Prabal Gurung's Pre-Fall 2016 collection.
[Also Read: Sonam Kapoor]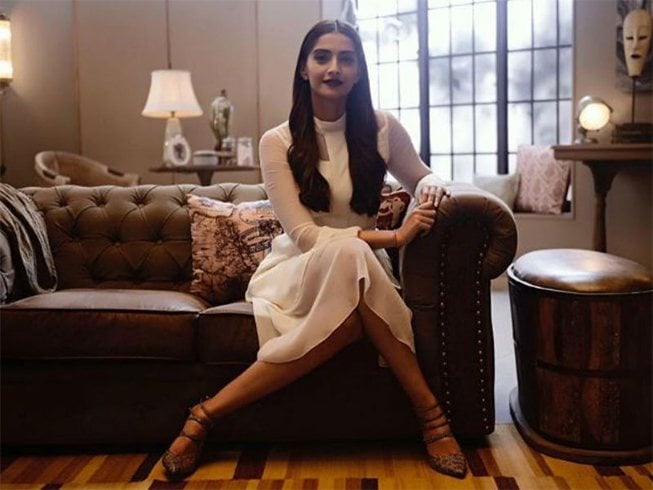 Kangana Ranaut
For the Viacom 5th anniversary bash, Kangana dressed up super stylish in an off-shoulder printed silk dress from Prabal Gurung. Ami Patel was the stylist behind this flawless look.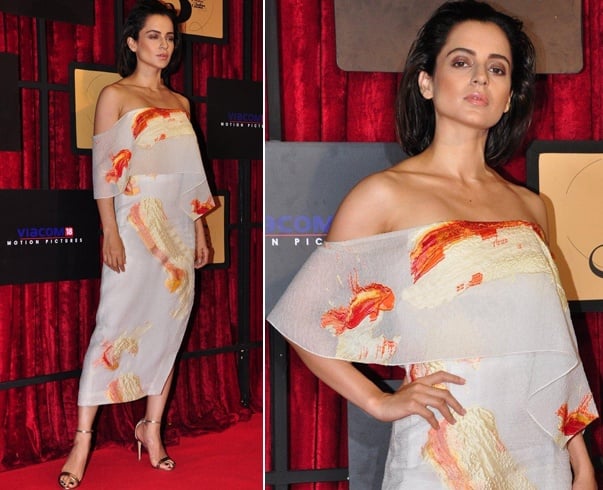 Well, we don't need any more proofs to establish the increasing love of our fashionistas for this ace designer.