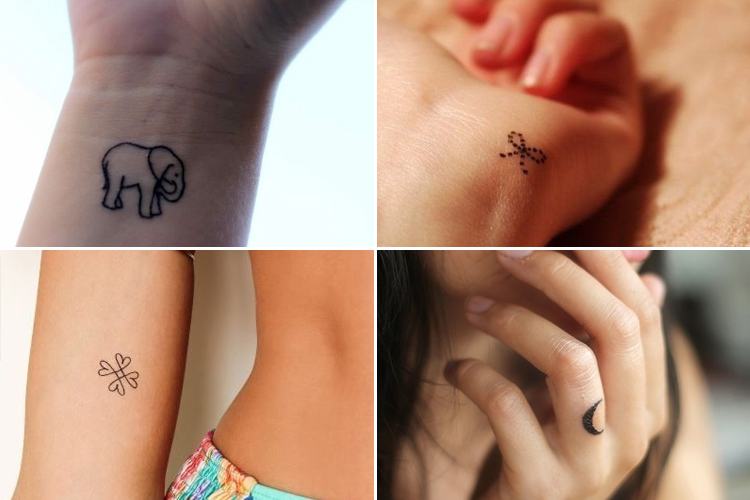 When it comes to getting inked, there is no such thing like "bigger, the better". There is always the option to go for something "subtle and smaller" to suit individual needs and tastes.
On that note, I hope you know what I am referring to. minimal tattoo, which look simple and sophisticated, not loud and complex.
The minimal tattoo designs can be in the form of minimal geometric tattoo, and minimal tattoo art. minimal tattoo can also be in the form of simple straight lines and nature-inspired designs that seem like a breath of fresh air in the world of bold tattoos.
[Also Read: Christmas Tattoos]
So come, let us check out the new found love of minimal tattoo and see how they make us "Comfortably Numb". The lovely music composition from Pink Floyd, remember?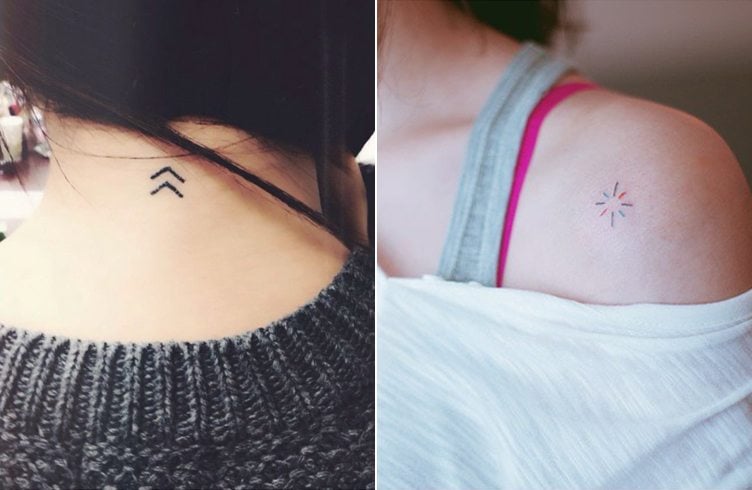 Wristband Tattoo
Being a minimal tattoo, the wristband tattoo looks perfect for a lady's wrist. Since it is easily concealed you can draw attention when you think it matters most. Not only does this minimal tattoo look simplistic it also looks elegant and fashionable.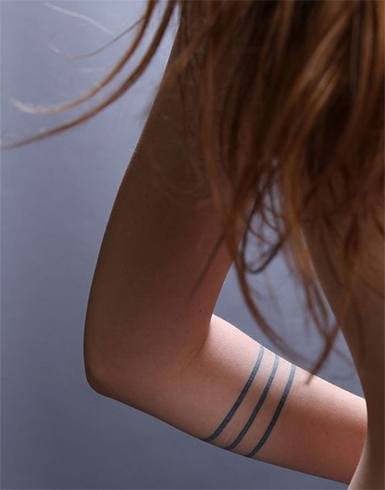 Neck Tattoo
Who says neck is meant only for necklaces? Body art in the form of minimal tattoo graces your neck in a suitable way. A wonderful representation of minimal tattoo ideas, this neck tattoo can be hidden by long hair.
[sc:mediad]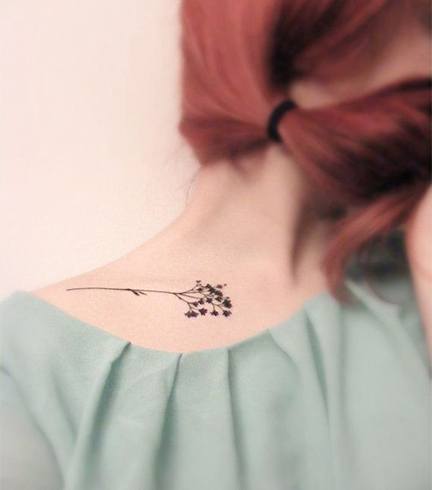 Mountain
The other alternative to climbing mountains is getting minimal tattoo art of mountains inked on your back.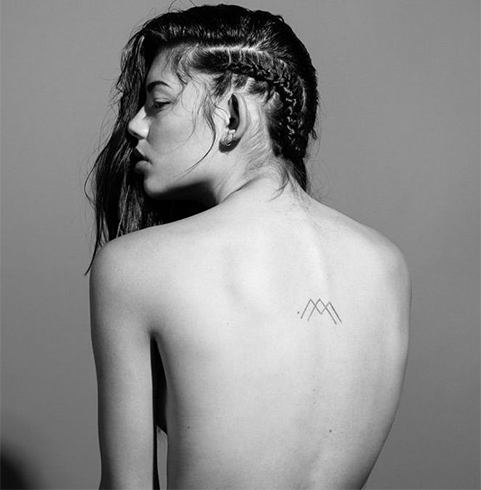 Orbit
Call it deep space or galaxy, the design shown below qualifies for best minimal tattoos.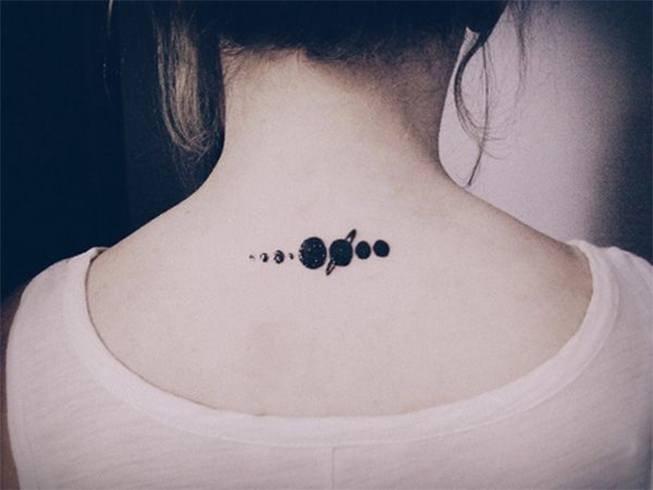 Finger Talking
Finger ornamentation has taken out a new dimension with this understated finger tattoo design done by tattoo artist Dr. Woo.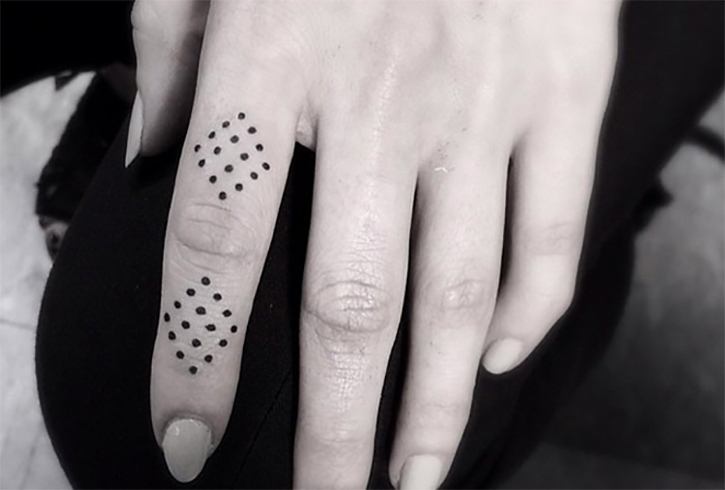 Quote Unquote
Guess the minimal tattoo meaning of the image shown here. Well, it surely conveys the fact that you are a great lover of books, so much so that you can write your own story between the lines.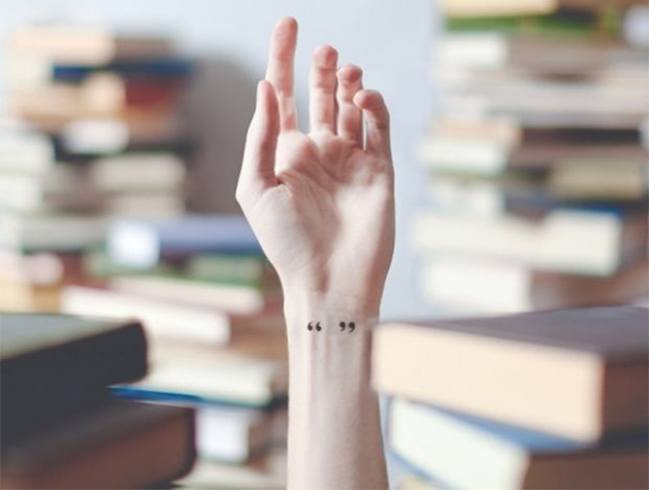 Om
Om is a Hindu tattoo that speaks spirituality. It also symbolises creation and diverse unlimited energy. Which is why spiritual symbols portray minimal tattoo in the best possible way.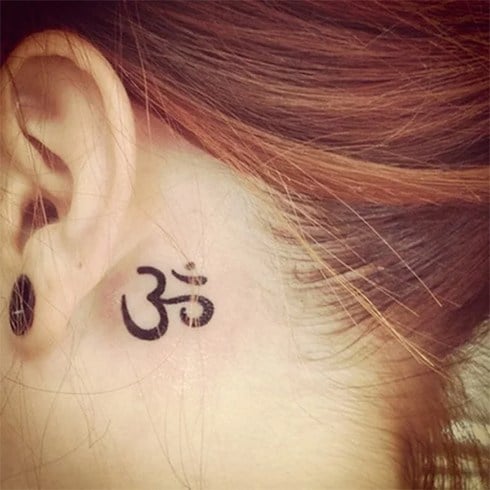 Twin Triangles
A defining symbol of beauty and design, this spunky tattoo is donned on the inner side of the wrist. What stands out is the feel of symmetry and beauty this minimal geometric tattoo evokes.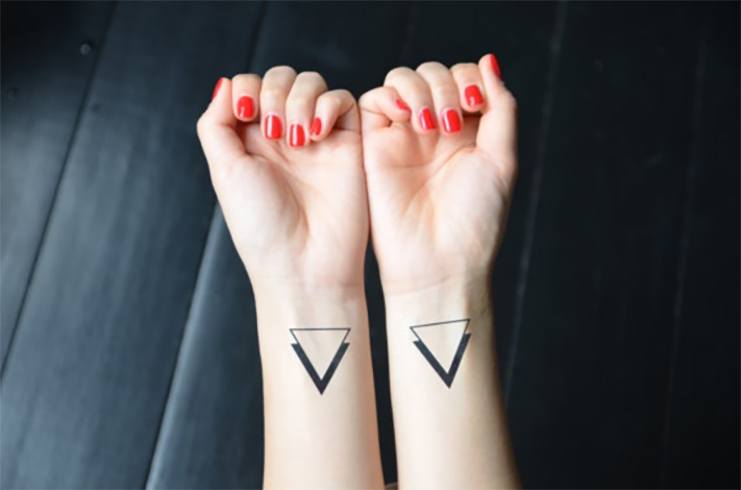 Snowflakes
Snow as you know looks beautiful and charismatic. This minimal tattoo makes up as the best minimal tattoos inked at the back side of your neck and upper back.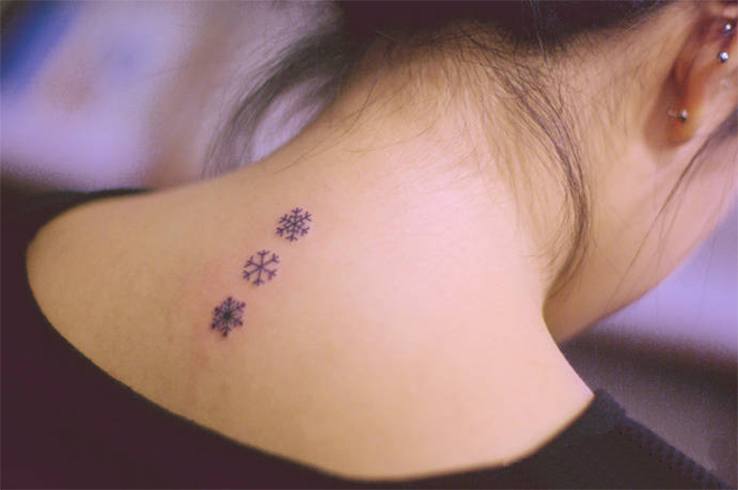 Wanderlust
One of the classiest minimal tattoo ideas, the inked words "wanderlust" give one a feeling of immense joy.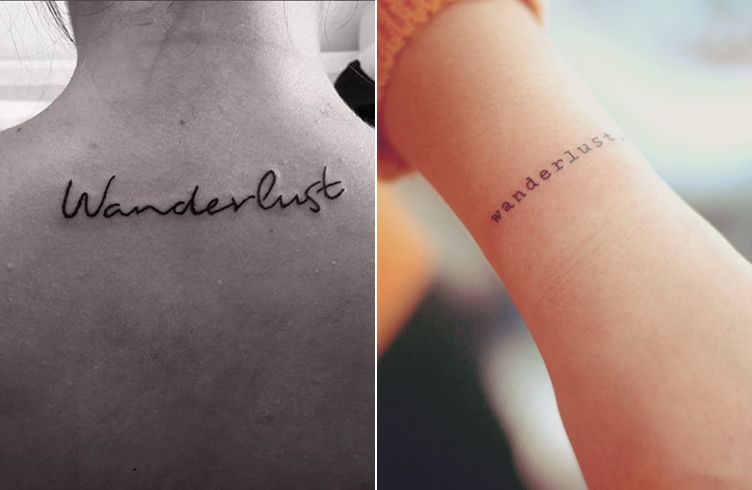 Stardust
This minimal tattoo designs has all of spunk, shimmer, art and colour rolled into one. Fun-loving, this tattoo gives a lovely caption of stardust decorating your arm.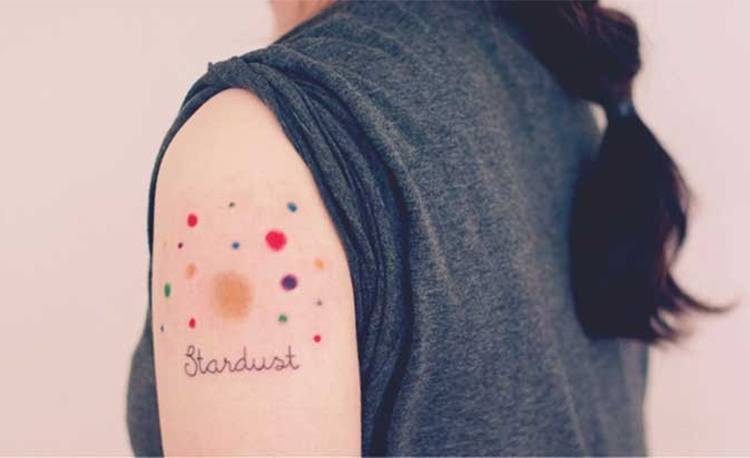 Crescent
With moon inked into your skin, this minimal tattoo designs looks simple and ravishing. The inner part of your elbow is the best place to get this tattoo design inked.
[Also Read: Wrist Tattoos Designs For Girls]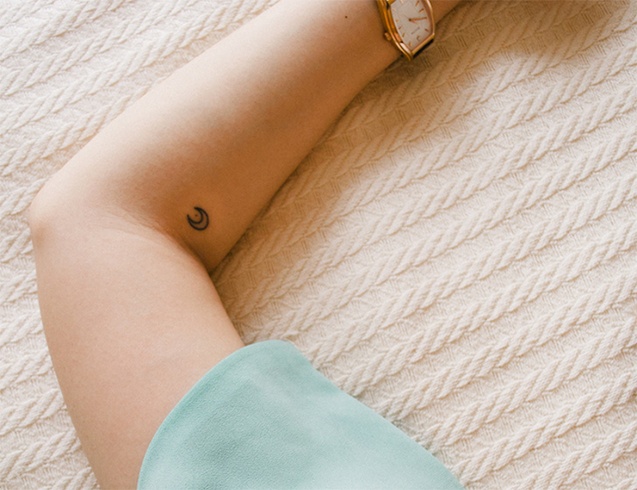 Colored Dots
Whether it is your wrist or ankle, this minimal tattoo designs puts up a wonderful portrayal of colors through tiny colored dots arranged one below the other. Go ahead and express your favourite colors with this minimal tattoo ideas.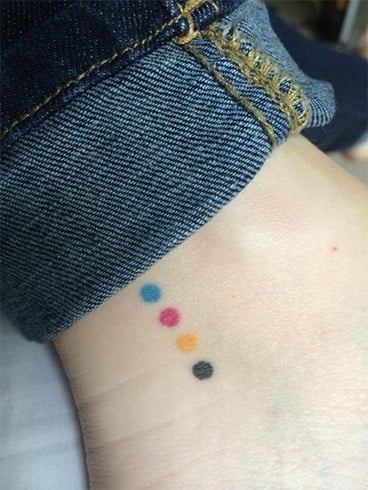 Hope this piece on minimal tattoo was able to give you an idea of how one can explore subtlety with tattoos. Try out the concept of minimal tattoo art and let us know the impact it was able to create in your social network.
Images Source: galknows.com, rebelcircus.com, designbump.com