How is it like to welcome winters? A bit tough right. There are many options available to stay warm – a cup of cappuccino teamed up with hot sandwiches or pakoras straight out of the oven. But for the outdoor-destined girls, I would say various types of jackets and best winter jackets would fit the bill.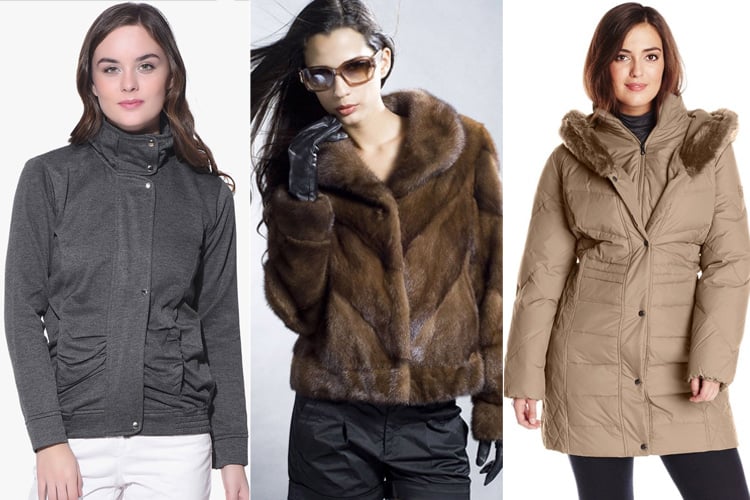 When it is winters, you ought to revisit your wardrobe by going for jackets for women, coats for women. The winter coats women wear these days are teamed with various layers to keep the look as peppy as possible.
Ladies Jacket Styles For Winter:
Have a look at some of the hottest types of jackets, best winter jackets and enjoy the hotness they bring.
[ Also Read: How To Style Leather Jackets ]
1. Quilted Jacket:
There is nothing more killing than wearing a quilted jacket when it comes to ignoring the winters. This best winter jackets with attached hoodies are double layered and extremely warm when it comes to extreme winters.
Whether it is travel or commuting in any form, hiking up the mountains, or just a casual outing, these jackets for women come in leather, wool, polyester, and fleece and will keep you warm and cosy.
Team the quilted jacket with denim, leggings, thermals, and boots.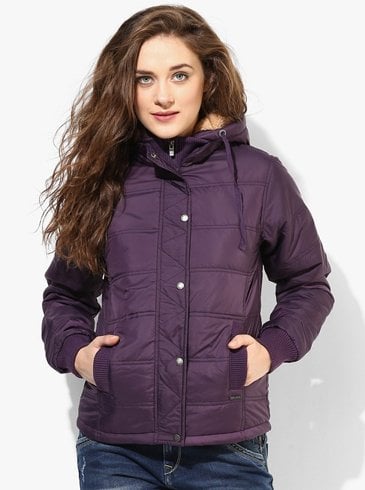 2. Denim Jacket:
Reminds you of your college days, isn't it, when you used to hang around with your gang of friends in denim culture?
Well, the denim jacket is one of the types of jackets which can be worn in winters as much as summers or rains. They are weather-friendly and winter-friendly too. Take them along on a windy day or for a weekend travel. Mind you, denim jackets give you a perfect hunk look as well. Wear them with a light and bright sweater or even a dress and you will certainly look ravishing. So whether it is evening parties, club nights or casual outings, the denim jacket is one of the best winter jackets which rock when teamed up with denim jeans.
[ Also Read: Wear Denim Jackets With a Flair! ]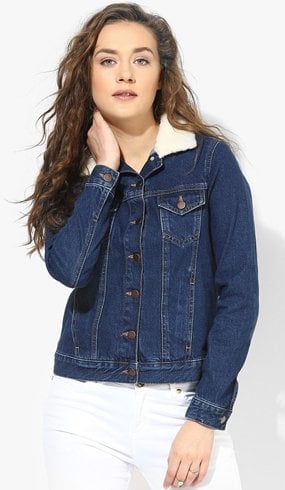 3. Hooded Winter Jackets:
In freezing temps, it makes sense to put on a hooded jacket. And when you have put on one, there is no need to wear a cap as this jackets for women dolls you up like anything. It is perfect for casual wear and commuting from home to college or a performance show in the thick of winters. You can happily pair it with thermal leggings, long sweaters, and high boots and enjoy the eyeballs that come your way.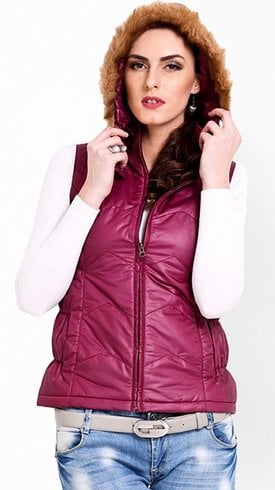 4. Blazer:
Work pros need not lose sleep over what to wear to office when winters are hurting. There is always a blazer – a combination of fashion and attitude which was earlier a domain for men. Wear it for an interview or your office-meetings and you are good to go. Apart from skirts, you can wear a blazer with trousers as well. Whether it is office parties or dinner parties, a blazer is one of the types of jackets you should get in your wardrobe and soon.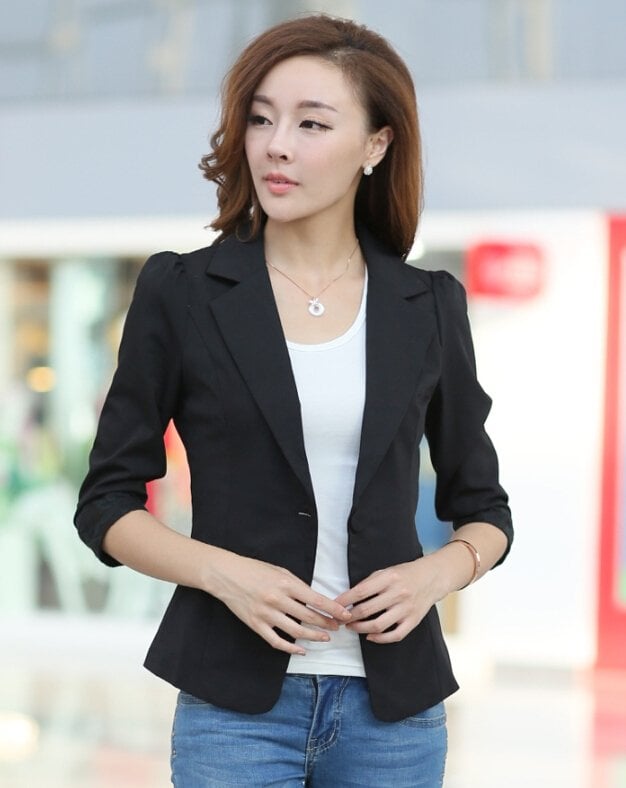 5. Sweat Jacket:
If you are a gym girl and like to workout in the thick of winters, then sweat jackets for women can be your best pick. They are super comfy, and help gives you decent warmth. But since they are more "casual" looking, don't make the mistake of wearing it to office or club. The sweat jacket can double up as nightwear too, depending on your tastes and preferences. Wear the sweat jacket with sweatpants, baggy trousers, track pants.
[ Also Read: Bomber Jackets For Women – How To Wear It Like The Celebs? ]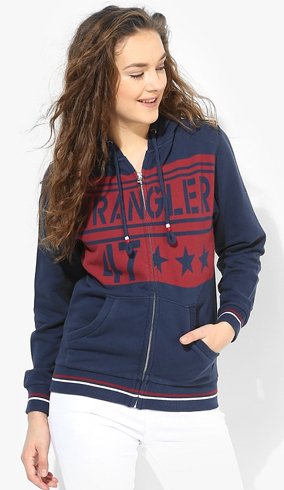 6. Printed Jacket:
Do prints see a season? No way. They are bright and beautiful when it comes to types of jackets. I mean a printed jacket is a perfect antidote to boring winter wear which comes in animal prints, 3D prints, even blossoming florals.
[sc:mediad]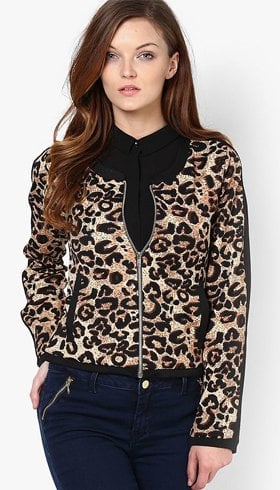 7. Leather Jacket:
Hot and saucy, the leather jacket is one of the types jackets for women which is evergreen for winters. And you don't have to wash them or get them dry-cleaned. Just wear them with a pair of boots and get ready to rule.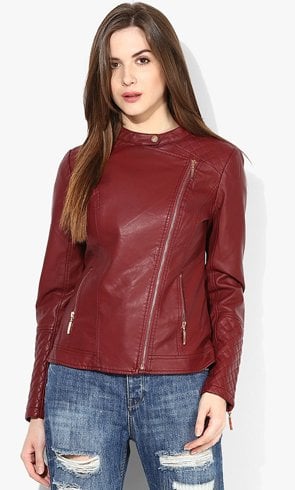 8. Trench Coat:
Meet one of the great pals in the snow – the trench coat for women. This ladies coat styles is unlike woolen coats in the sense they are light weight and waterproof. And there is no hassle of getting it dry cleaned. Just wear this winter coats women over a sweater or dress and look a winter dazzle.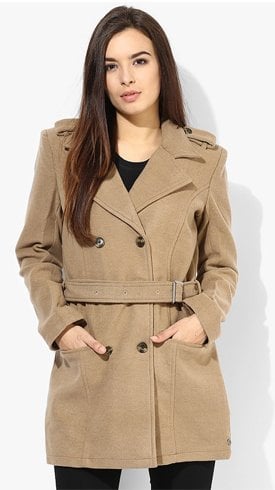 9. Windcheater:
If you are a wind explorer, then windcheaters are your best saviours. Mind you, they are not woolen, yet they are designed to save you from the winds. You are supposed to wear it over a sweater during your travel. A windcheater goes best with tops, track pants, trousers, and sports shoes.
[Also Read: How To Style Leather Jackets]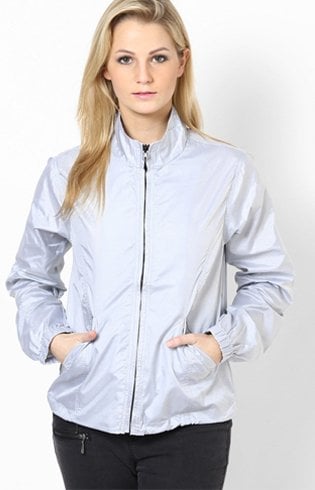 I hope you have got the types of jackets according to your taste. Write in and tell us which is your first preference out of the jackets for women shown.
Images Source: amazon.in, flipkart.com