Are you bored of your same old style of dressing? Guess what? You can now spice up your boring look by throwing on a leather jackets. Not only will a leather jacket make you look stylish, it will also add that classiness to your look. This is one clothing item that will never run out of fashion, and hence should be owned by every girl this season. So, do you wish to try some new styles to sport your leather jackets?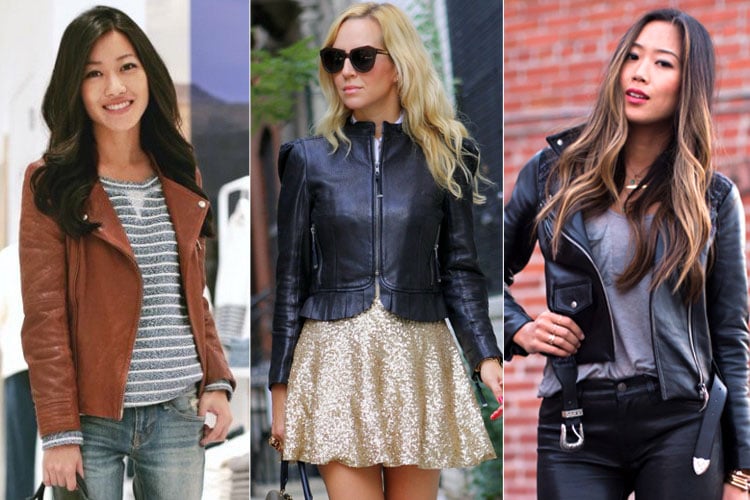 Here Are The Different Ways To Wear It:
1. Pleated Skirt:
Skirts are in trend these days. Girls not only look classy in this outfit, but also cool. Thus, skirts will give you the ultimate cool and classy look. You can opt for a long skirt or can go with a knee length one. Adding a leather jacket to your outfit will make you look even more stylish.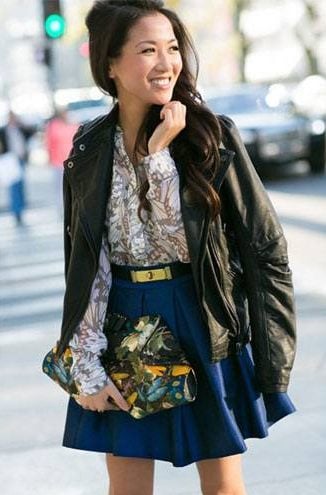 2. Business Meetings:
Wanna give a personal touch to your professional look? How about adding a classy leather jacket to your outfit? The business look is incomplete without the third layer. It is usually recommended by Image consultants to add third layer to the outfits to look more professional. You can go with shrug, overcoats or blazers. Try the leather jacket this time, over a tee or a formal shirt. You'll thank us later.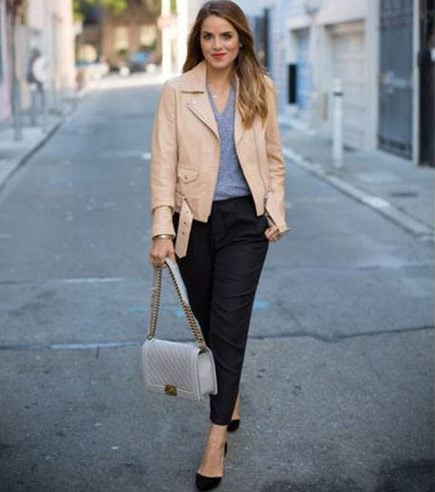 3. Mixed Prints:
The mixed prints are so much in fashion these days. It gives an entirely elegant look when accessorized stylishly. One must be careful with the color combination as well. Select a mixed print skirt or a knee length dress, cover up with a jacket. Team it with high heels.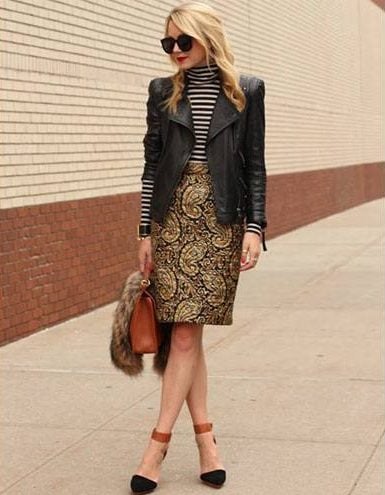 4. Shorts:
Shorts, preferably denims, when teamed with a leather jacket, makes it a classic combination. Add sunglasses and a hat and you are all set to make heads turn.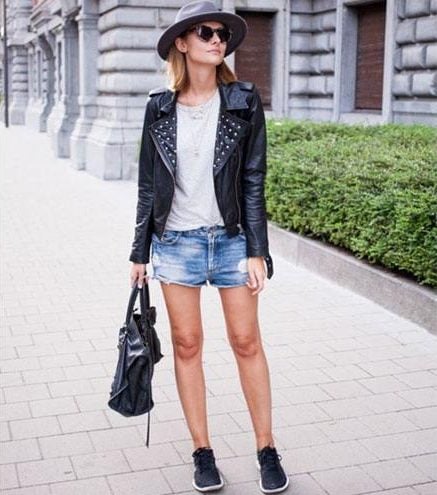 5. Layers:
Layers are the most suitable style statement during winters. It will not only protect you from the cold, but also take care of the fashion aspect. You can wear a shirt over a tee and then layer it with a cool classy leather jacket. Team it with a muffler, gloves and socks to keep yourself warm yet fashionable.
[Also Read: How To Wear A Fur Vest]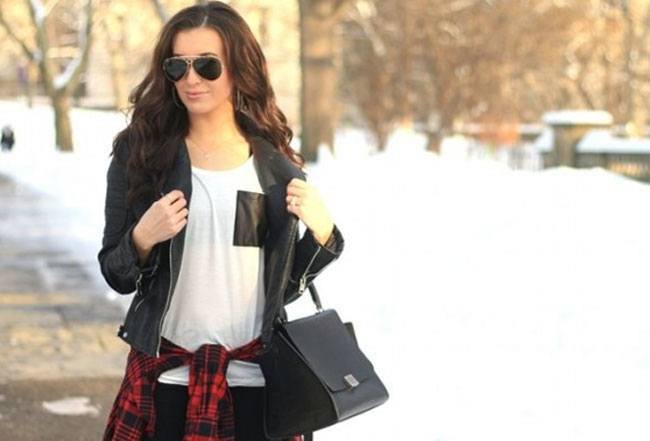 6. Sequins:
A sequin dress is chic and elegant. Wearing a leather jacket over it will give your entire look that extra glamorous and edgy feel. Try a sequin skirt or a knee length singe piece and a jacket over it. Accessorize well with a classy pair of long earrings and leave your hair be loose. You are now ready to rule.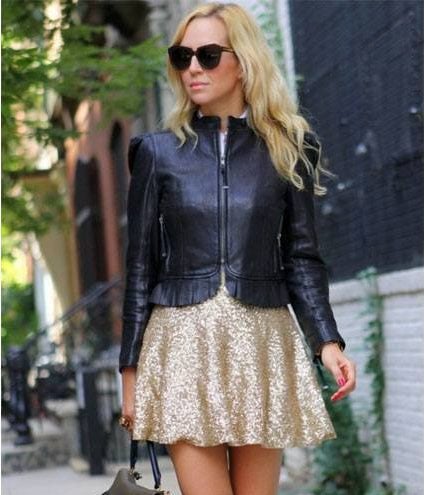 7. Bodycon Dress:
If you are the one who is blessed with beautiful curves, then a bodycon dress must be a perfect pick for you. Add a sleek leather jacket. You are all ready for that romantic date.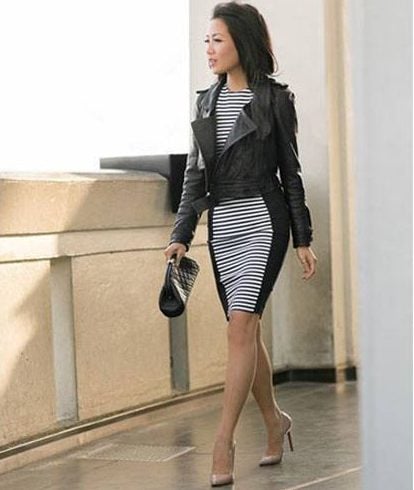 8. Hoodie:
People are crazy about hoodies. It not only protects your from the biting cold but also gives you a cool look. A leather jacket attached with a hoodie is perfect for girls with a cool and causal attitude. Try out this with a denim and sports shoes. You can also go with sneakers or leather boots.
[sc:mediad]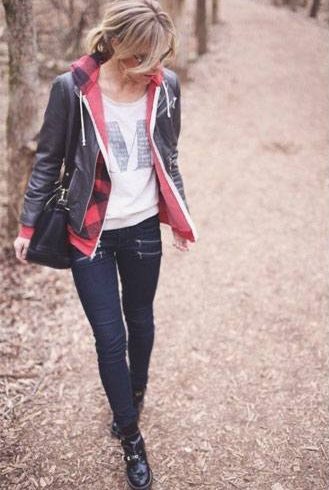 9. Leather Square:
Confused? Longing for a complete rugged and sporty look? What better than wearing complete leather? Go with leather pants and leather boots. Complete the square by wearing a leather jacket. Let the rebel in your rise up!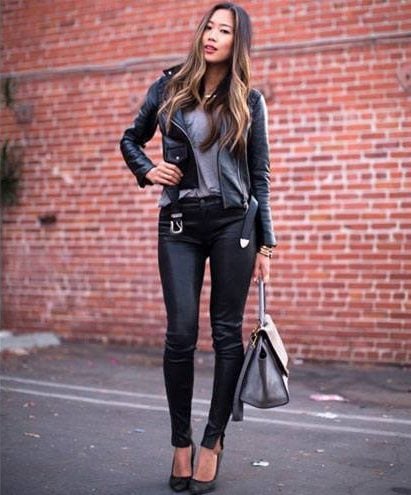 10. Loud Colors:
If you are a fan of bright and loud colors, but do not know how to carry off the trend, here's how you do it. If the tee you have chosen is of a light color, wear it with a dark color jacket and vice versa.
11. Go Lacy:
If you have a thing or two for laces and netted tops, why not try this look? Team your lacy top with a leather jacket to look feminine and sophisticated.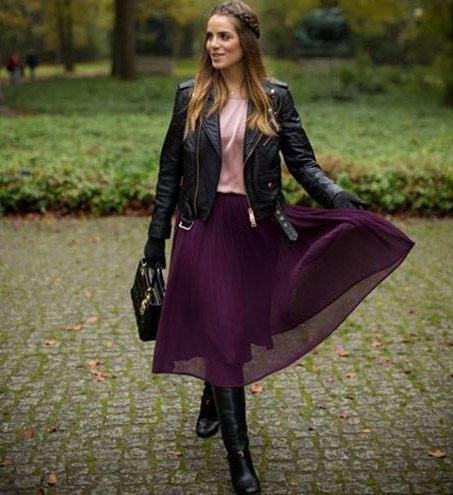 12. Floral Prints:
Add a waist length leather jacket over the floral dress. The look is perfect for a brunch or a casual outings.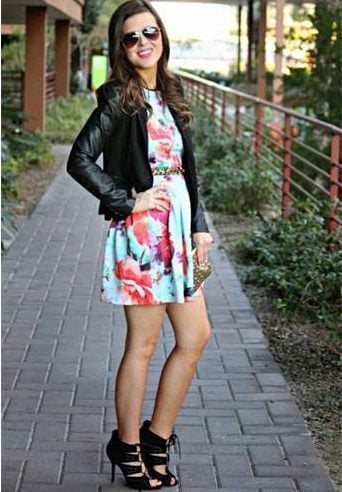 13. Casual Look:
We look best when in casuals, don't we? Wear the most comfortable denim and a leather jacket to go for a comfy casual look.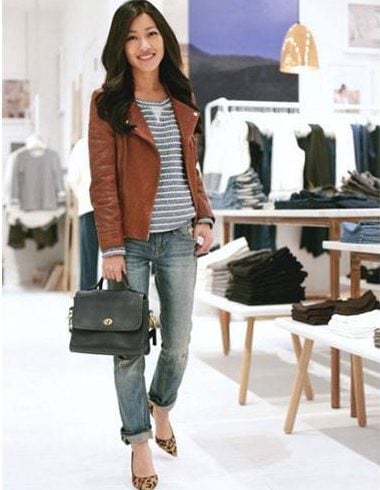 14. Fur Vest:
How about accessorizing your leather jacket? Add a fur vest over your jacket to look more stylish.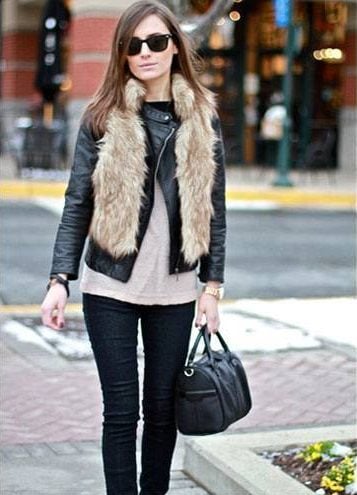 15. Pastel Pants:
Go out with a pastel pant and a cool leather jacket. These ankle length pants will look awesome.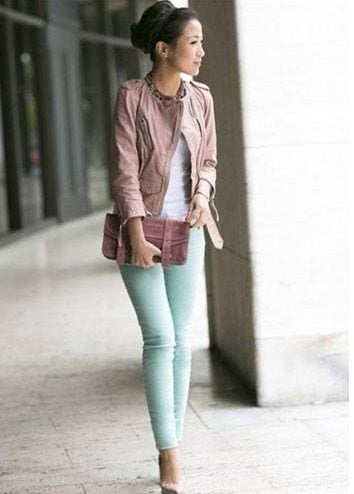 16. Faux Leather Jackets:
Though we would recommend you to invest in at least one pair of real leather jacket, you could also pick up a faux leather jacket until you find the perfect real leather jacket for yourself.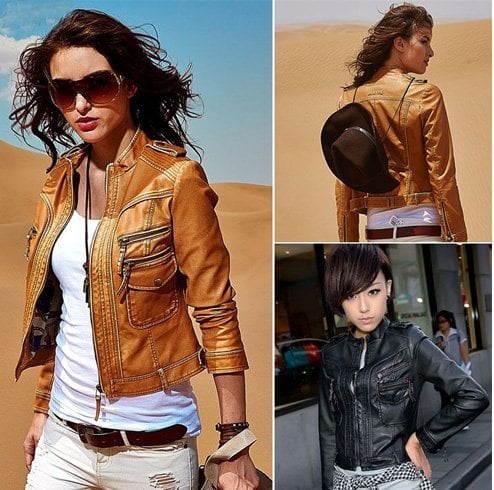 17. Leather Vest:
Now that you know how to style leather jackets, take a look at how to wear a leather vest.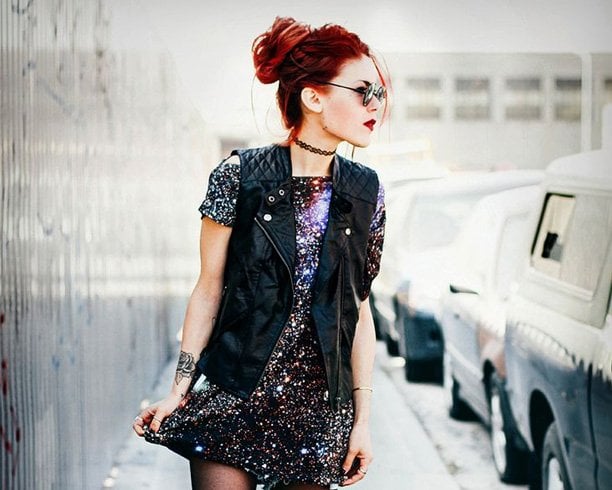 18. Black Leather Jacket Outfits:
There are a number of different colored leather jackets for women, however a black leather jacket is the ideal choice simply because it can paired with anything and everything.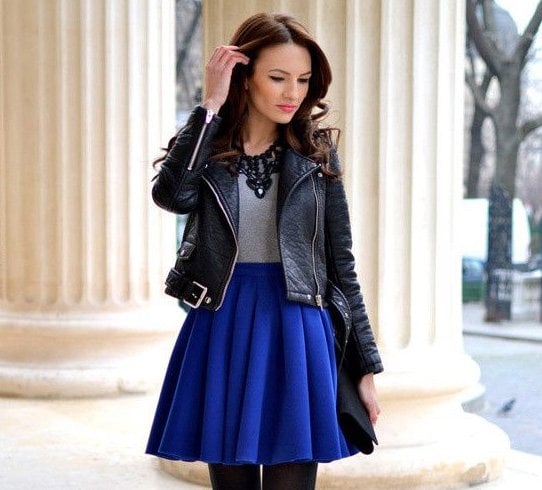 19. Short Leather Jacket:
With the fashion world going gaga over crop tops, how can you not fall in love with short leather jackets?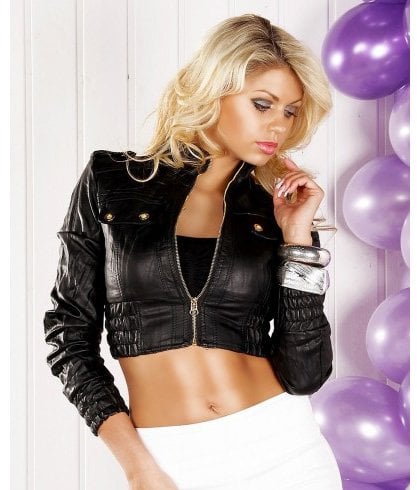 20. Bomber Leather Jackets:
Bomber leather jackets also look super cool. You could also pick up a bomber leather jacket with hood and enjoy your winter festivities.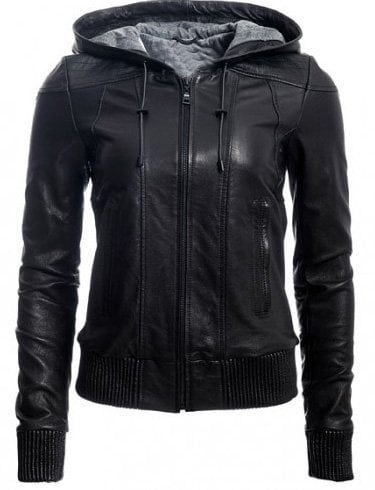 21. Designer Leather Jackets:
Fashion is all about being unique and showing off your personal style. To do the same with leather jackets, it would great to get a custom leather jacket made. From Italian leather jackets to fringe leather jackets, your choices are limitless.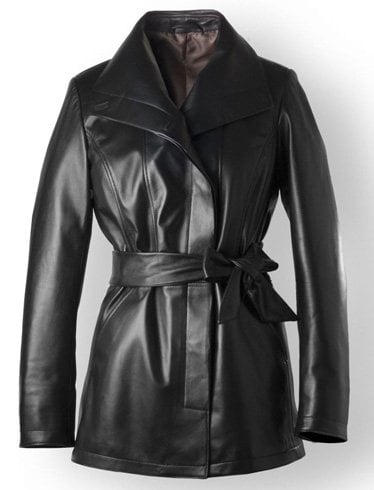 22. Colored Leather Jackets:
If you want to stand out in the crowd and don't want to blindly follow people, then we suggest you to pick up some colored leather jackets. Take a look below to find out what colored jackets you can try out.
Purple Leather Jacket: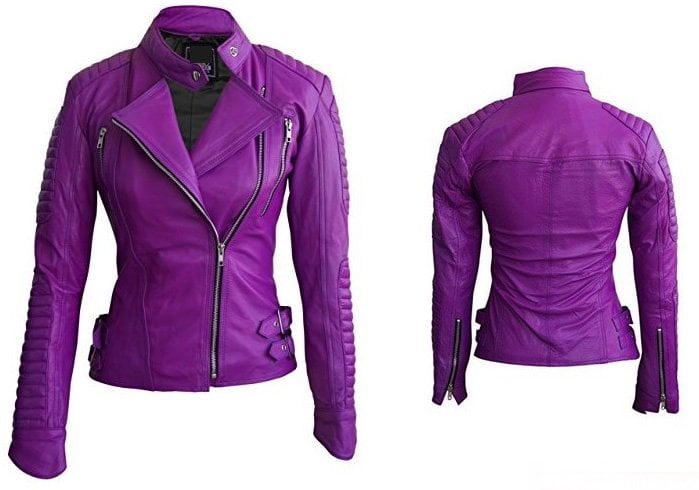 White Leather Jacket: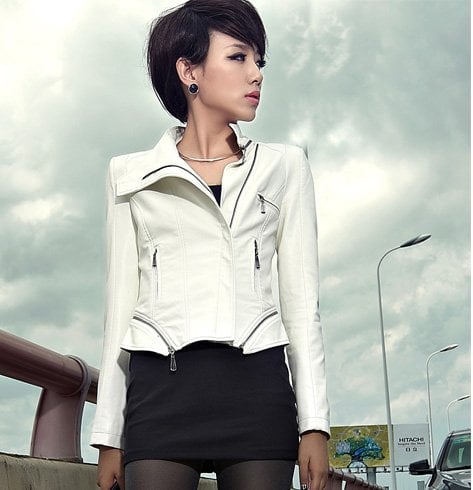 Green Leather Jacket: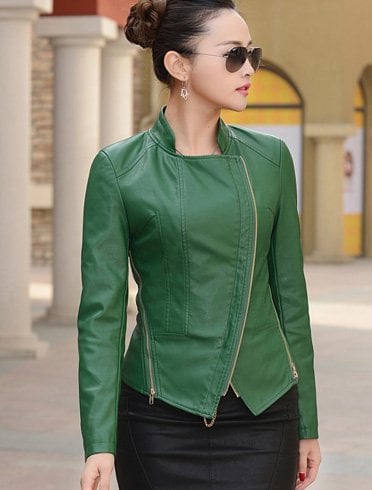 Pink Leather Jacket: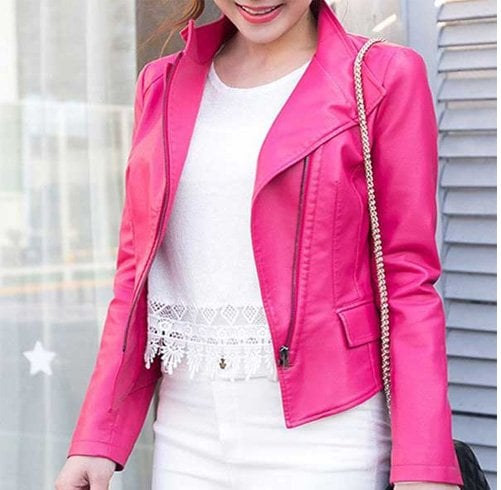 Blue Leather Jacket: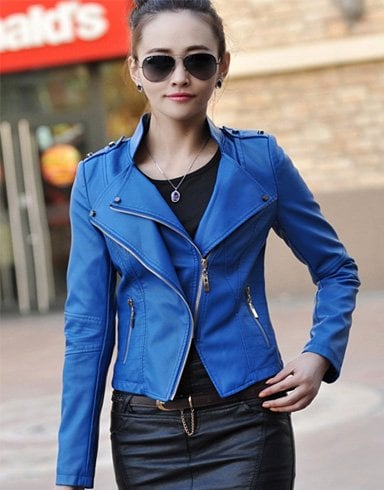 Tan Leather Jacket: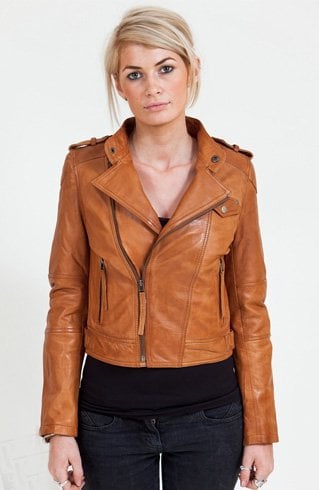 23. Distressed Leather Jackets:
If you are a fan of the distressed fashion, then we are sure you would love to own a distressed leather jacket too which would complement your distressed jeans outfit perfectly.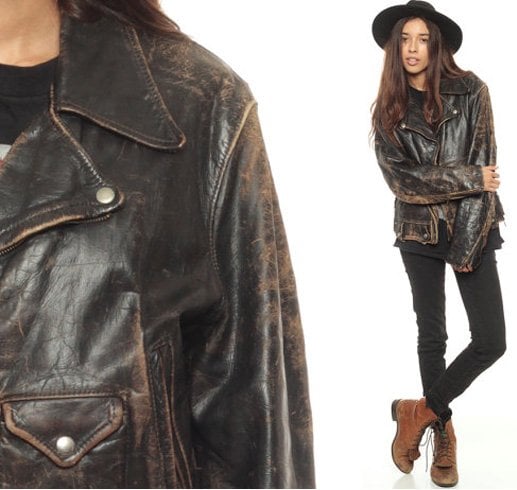 24. Lambskin Leather Jackets:
A leather jacket can be made out if different kinds of leather, but one of the best leather is the lambskin leather.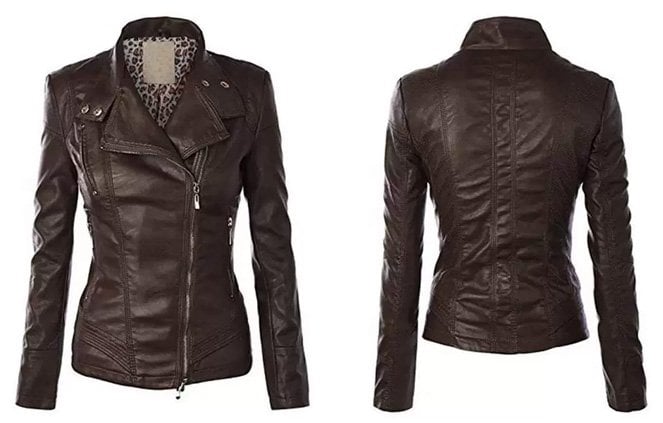 25. Winter Leather Jackets:
A winter leather jacket would definitely keep you warm and cozy. Make sure to pick up winter leather jackets which have a fur lining along with a hoodie to keep you completely warm and winter-ready.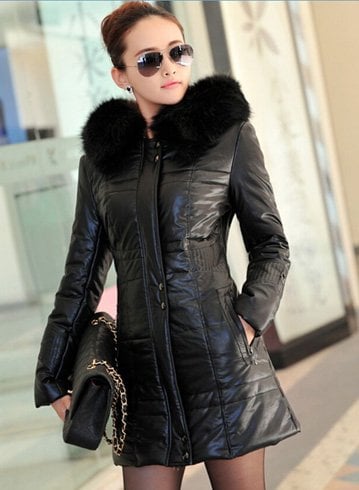 26. Studded Leather Jackets:
The fashionista in you would be screaming for a unique and different look which would make you stand out in the crowd. Give your simple and basic leather jackets a rest and flaunt a studded leather jacket!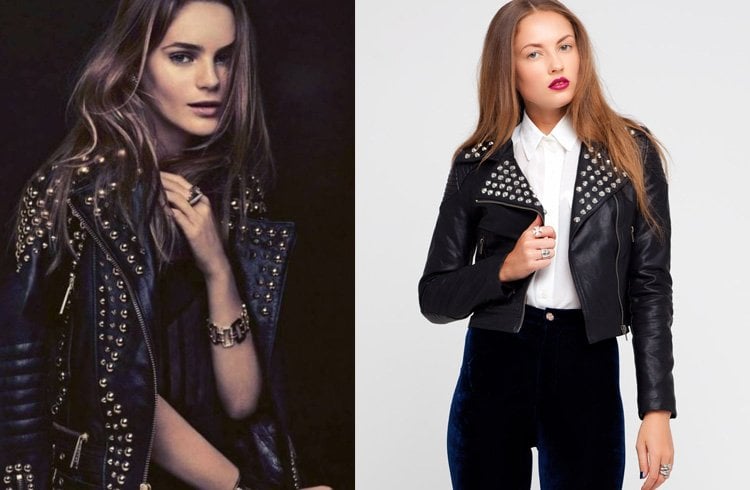 27. Vintage Leather Jackets:
If the snazzy studded ones or the colored leather jackets don't excite you, then pick up a good vintage leather jacket.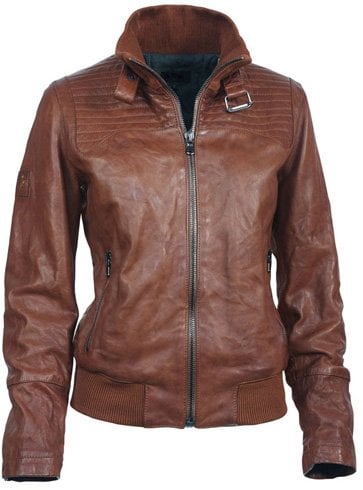 With all these options, you have no more excuses left for not investing in a pair of leather jackets. So which one of them is your favorite style? Drop in your comments below.
Images Source: pinterest