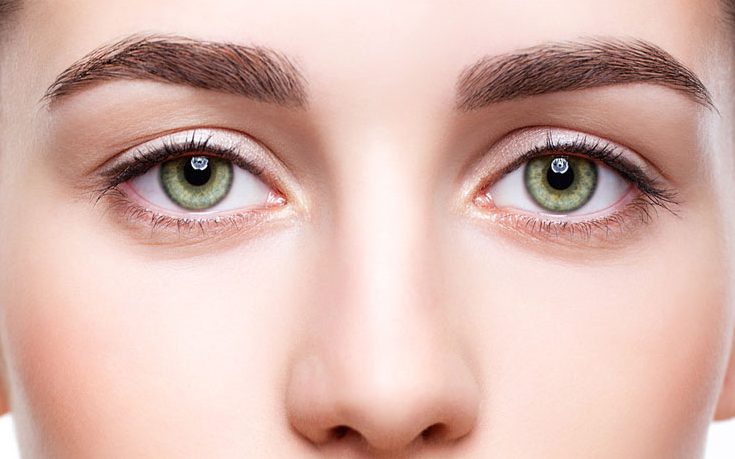 The quintessential beauty is marked by the gorgeous eyebrows, and we all want to have the thick eyebrows as seen on our divas in India and abroad, don't we? The perfect long lashes and the eyebrows are what we want to have, so let's take a look at three DIY eyebrow growth serums, pretty easy to make, and one straight from the mouth of a Hollywood celebrity beautician unveiled.
Excited? So are we!
Homemade Eyebrow Growth Serum
In this post, you would get to know about how to conjure your own DIY eyebrow growth serums, and with natural ingredients that wouldn't leave behind side-effects of any sorts. Cheap to conjure and effective too, these are DIY eyebrow growth serums that you would want to try and make at home.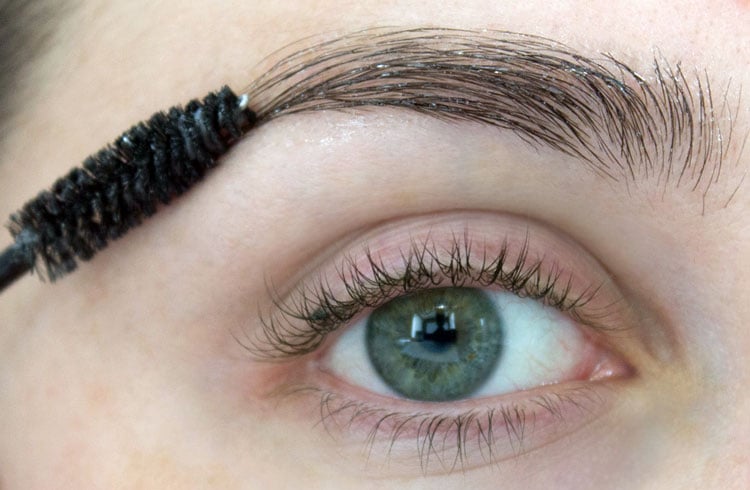 Background And Overview
Most of us aren't born with regular long lashes and that is why we wear false ones. False lashes overtime can damage the remaining natural lashes we have, and sometimes make them invisible too. Don't be scared, they would grow back and to make them grow faster, you can try these three homemade eyebrow growth serums.
Use it for a couple of weeks and months, and believe us when we say your lashes and brows would be thick enough for you to shape and flaunt them. Get ready for the eyelash compliments to start pouring in.
[ Also Read: Best Home Remedies For Eyebrow Growth ]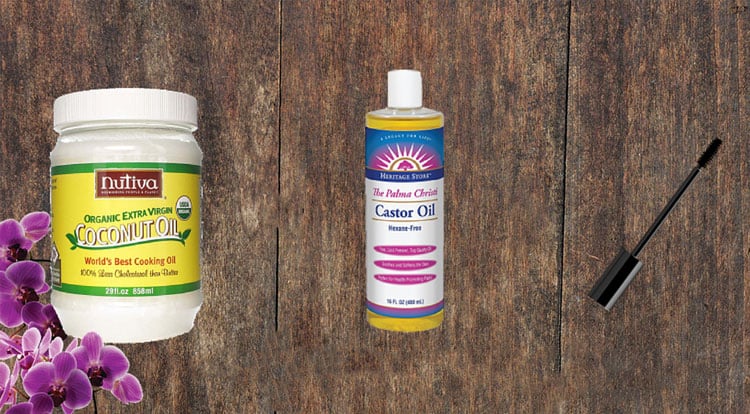 Recipe Number 1
You would need a small container, a mascara wand and a tablespoon each of castor and coconut oil, sweet almond oil and avocado oil, and Vitamin E. Mix them in the container and store in the fridge. With a Q tip, apply the oil (one stroke) for the brows and lashes every night, and leave it to that. Do this regularly and you would see how your brows and lashes come back to thickness and life.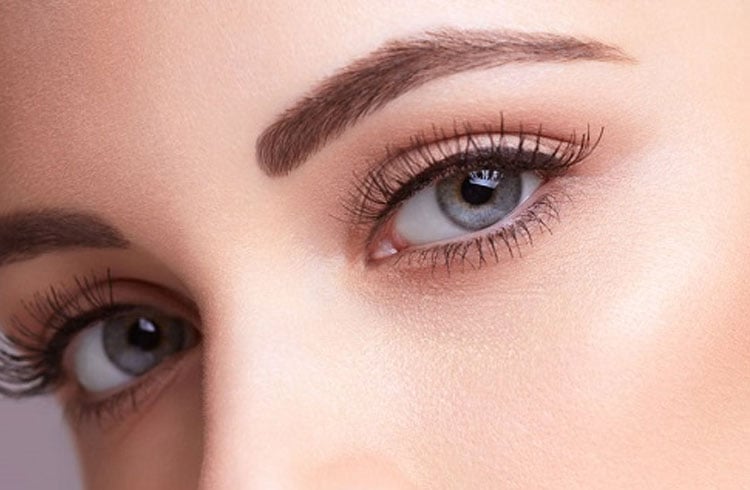 Recipe Number 2
Now reading about serums for eyebrow growth and how the Hollywood girls get it, we got to know there are tons of products for the same. But here is a captcha from byrdie.com that tells us ladies back in India a secret "According to Wilson, using cold-pressed, nutrient-packed plant oils will condition existing hair and encourage new growth. 'Apply a mixture of castor oil, vitamin E, and argan oil each night by rubbing it into the brow with a Q-tip or your finger, and keep it on until morning,' she advises. (We've had plenty of luck by just mixing a 1:1 ratio of each ingredient, storing the mixture in a bottle, and dipping a Q-tip each evening.) 'Pay attention to the areas where you are no longer growing new or thick hair. It's an old beauty secret we've been using at the salon to help clients achieve a fuller brow and even out hair. Clients usually see results in a few months.' A few months is a small price to pay for getting your brows back!"
[ Also Read: The Thick Eyebrows Trend Is Not Dying Anytime Soon ]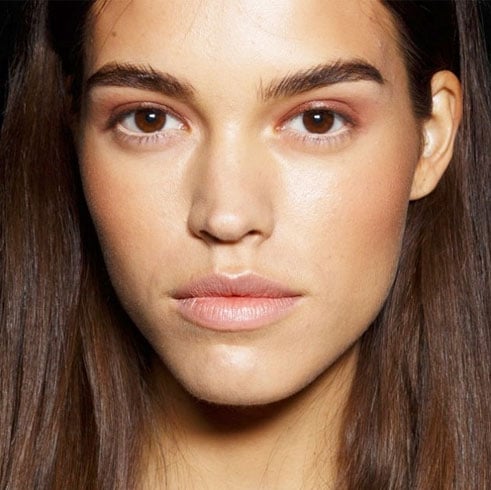 [sc:mediad]
Recipe Number 3
You would need a small container, a mascara wand, a tablespoon of castor oil and a few drops of rosemary oil. Five drops of rosemary oil should be added into the container and to that we shall add a tablespoon of castor oil. Give it a good mix and keep it in the fridge. Apply the oil on the brows and the lashes every morning and night, thrice a week and then wash off in a couple of hours. Watch how you get thicker lashes and brows in a month's time.
Do let us know what you thought about these three natural remedies for thicker eyebrows! If there are hair growth serum for eyebrows that you personally make and use, do write in with the recipe to share with the readers. Also if you have tried any miracle serum to grow eyebrows, do let us know your reviews about the same!
[Also Read: Best Vitamin C Serum ]
Images Source: pinterest.com