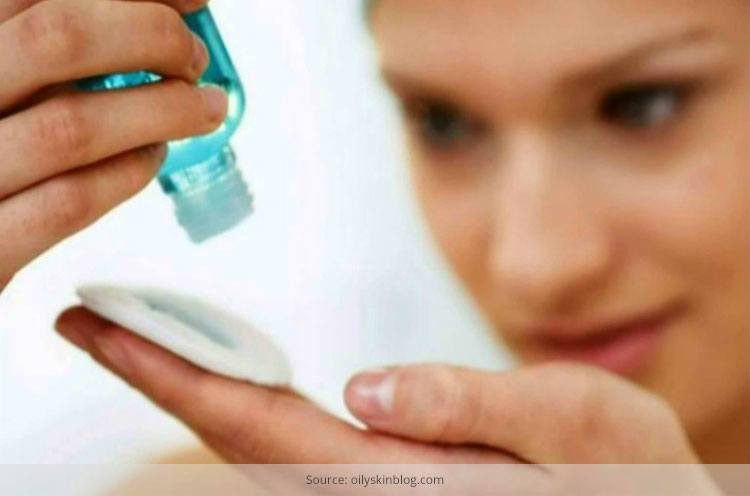 While looking good and dolling up in makeup and cosmetics may seem the norm, letting your skin breathe easy and to let it also live healthy, should be the routine. You do not want to end up with pock marks and crevices in your early days, now do you? Acne is painful and can bring down one's self-esteem too. And who is to say what is in those commercial products, some of which may actually do more harm than good- save your money and learn five of the best DIY Homemade toners for acne prone skin to use.
Apple Cider Vinegar Toner
While there are several benefits and uses of apple cider vinegar, the concentration when diluted in warm water and drunk, could help one lose weight, not many know that the precious liquid could also save our skin and keep it in shape, far from the onslaught of acne. ACV is known to balance the pH levels of the skin, keeping it moisturised, soft and supple too. For this you would need 1 tablespoon of ACV with three tablespoons of water- dilute and mix, and let it chill in the freezer for sometime. Apply it over the neck, the face and your forehead and leave it on for five minutes, thereafter wash it with cold water. Pat dry and moisturise after ten minutes with a herbal cream.
Tea Tree Oil, Apple Cider Vinegar and Water
The benefits of tea tree oil for our skin, especially acne prone skin cannot be underestimated. Speak to a holistic expert and they would tell you how tea tree oil curbs eruptions and breakouts on the skin, acne is done away with and the pores are kept clean and clear, tight too. For this you would need a tablespoon of ACV, ten drops of tea tree oil and three tablespoons of water. Mix them well and apply on the skin, leaving it for five minutes. Wash off with cold water and moisturize using a herbal cream thereafter.
Green Tea and Apple Cider Vinegar Toner
Green tea is known for its battle against skin inflammation and how it deals with the free radicals onslaught, which if left unchecked can bring in a host of issues- cancer, tumour cells and acne or eruptions and ageing skin too. Here's what you need with balancing the pH levels- one part of apple cider vinegar and three parts of green tea water. Mix them well and wash the face thrice a day with this concoction. Pat dry and moisturize the skin thereafter with a herbal cream. This has to be done daily for a week to notice results.
[sc:mediad]
Aloe Vera and Lemon Toner
Aloe vera has a soothing effect and heals the skin from acne aftermaths and inflammation issues, while lemon balances the pH levels of the skin, and also helps provide the skin with vitamin C nourishment too. What you would need to make this toner is a cup of aloe vera paste and half a cup of lemon rind. Mix the two and apply over the skin, leaving it for ten minutes to absorb and do its magic. Wash off with cold water and then moisturize with a herbal cream.
[Also Read: Treatment For Dry Skin Acne]
Lavender Essential Oil and Orange Peel Toner
Rejuvenation is one of the major benefits of lavender oil. While lavender was once used in spells for love potions and to rid people of sleep issues, it was also used as a potent skin toning regime back in the ancient days. To make this toner, you would need a cup of orange peel water and five drops of lavender oil. Use a cotton swab to gently wipe the mix all over your facial skin, including the neck. Leave it on for ten minutes and wash thereafter.
We hope you find these five homemade DIY recipes working like magic for you. If you have your age old secret skin toning recipes to share, do write in!