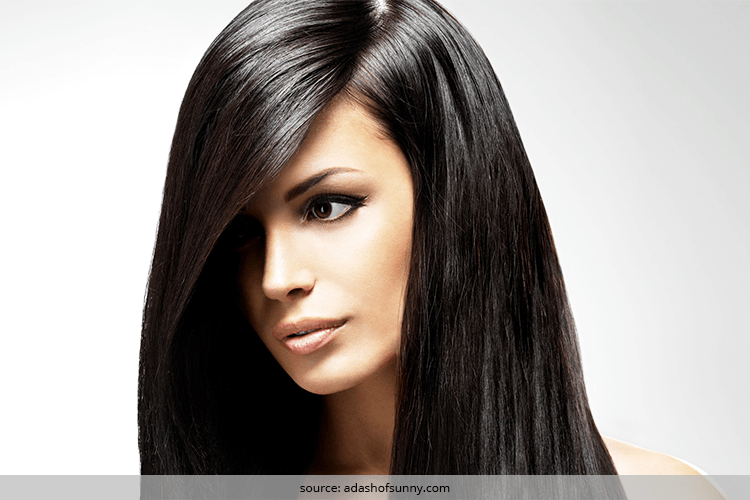 How does it feel to have a beautiful face surrounded by greasy oily hair? Yuck, isn't it? There can be so many reasons for oily hair – hereditary, overstress, oily food, hormonal changes etc. All these make our hair feel heavy, unwashed and unmanageable. The best option in treating oily hair that comes to our mind is shampooing, but for chemicals in it that further heightens the mess. How does one come out of it? Home remedies are there to make your scalp come out of oiliness. Here are some ways that we have chosen for you:
[Also Read: Home Remedies For Shiny Hair]
Lemon Juice
Lemon not only helps you lose weight it is also good for treating oily hair. In fact, the acidic property of lemon controls the oil secretion by balancing the pH level of the scalp.
DIY
Mix lemon juice extracted from two lemons in 2 cups water. Apply this on your scalp and hair for 2 minutes. Leave it on for some time and wash off your hair with lukewarm water. Repeat this thrice a week to get optimum results.
Black Tea
A known astringent that helps in preventing excess of oil buildup on the scalp, black tea can be your cup of joy when treating oily hair. Apart from drinking it every morning, adopt it for oily hair too.
DIY
Boil 2 tbsp of black tea leaves in 1 cup water for about 10 minutes. Strain the tea leaves and let them cool down to room temperature. Now pour it on your scalp and leave it for a couple of minutes. Rinse it off with mild shampoo and repeat it twice a week ideally for the oiliness in hair to go off.
[Also Read: Peppermint Essential Oil Benefits]
Aloe Vera
This effective remedy for dry skin is very useful when it comes to treating oily scalp, controlling oil secretions and keeping hair healthy. Aloe vera benefits are numerous.
DIY
Mix 1 tsp aloe vera with 1 tsp lemon juice and further mix it with 1 cup of shampoo. Now wash your hair and wait for some time before rinsing off the shampoo.
Apple Cider Vinegar
Apple Cider Vinegar is a great hair tonic that balances the ph level of the scalp. This further helps it control excess oil secretion and reduce its accumulation on the hair.
DIY
Pour 2-3 tbsp of the apple cider vinegar in a small cup of water. Rinse your hair with it after shampooing your hair. After waiting for a couple of minutes, wash your tresses with cold water. Now repeat this exercise two to three times a week.
[sc:mediad]
Fuller's Earth
Fuller's Earth also known as multani mitti is nature's best absorbent and helps majorly in treating oily hair. It also improves blood circulation in the scalp.
DIY
Take 3 tbsp of fuller's earth in a bowl and put some water into it in order to make a paste of thick consistency. Now apply this paste on your hair strands starting from the scalp. After 15-20 minutes, wash off your hair with lukewarm water. Do this once a week ideally to say goodbye to oily hair.
Baking Soda
The alkaline nature of baking soda helps reduce and absorb the oiliness and grease on the scalp.
DIY
Make a paste by combining 1 part baking soda with 3 parts water. Apply it on wet hair and leave it on for a couple of minutes. Now wash your hair locks using lukewarm water. Repeat it twice a week to get best results.
[Also Read: Baking Soda as Beauty Product]
Egg Yolk
It is no secret that there are several benefits of egg for skin and hair. Egg yolk is a good hair conditioner that also removes excess of oils from scalp.
DIY
Beat two egg yolks and add lemon juice to it. Now apply it on your hair. Leave it for 5 minutes and then rinse off your hair for best results.
Follow these home remedies to get excess of oil off from your scalp. Avoid rubbing or scratching your scalp as that can lead to more oil secretion. Here's wishing you good luck in your mission to get back to oil-free hair.