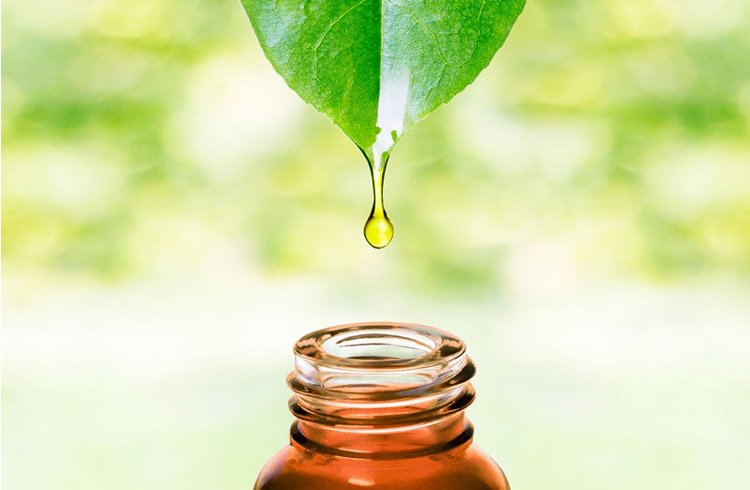 What is Tea Tree Oil?
Tea Tree oil is derived from an Australian plant Melaleuca alternifolia and is believed to have beneficial medical properties. Also, called as the Australian tea tree oil, the practice of using it started in Australia to cure cuts, burns, boils and as an antiseptic for thousands of years. The oil is extracted from the distillation of the leaves of the "Tea tree". Here are some benefits of tea tree oil popularly known as "Medicine in a Bottle" that are an eye-opener.
What Does Tea Tree Oil Do?
Tea tree oil uses are plenty as we all know. The properties of tea tree oil can work wonders for problems in relation with ringworms, scalp, lice, wrinkles, blackheads, rashes, wounds, warts, cuts, fungus, burns, piercings etc. So your every problem might find a remedy with this one product.
[Also Read: Benefits of Fish Oil ]
How To Make Tea Tree Oil At Home?
Place tea tree leaves in a pot and pour water over the leaves, just enough water to make sure all leaves are submerged.
Now, place a vegetable steamer into the pot over the leaves, and place a measuring cup into the vegetable steamer. The lid of the pot should be upside down so that the handle nub at the center should be pointing towards the measuring cup.
Turn the stove to high, and let the leaves steam up boiling the water. The water will begin to evaporate and condense on the center handle nub eventually dripping and collecting into the measuring cup.
Put ice cubes on the lid, (the upside down lid), to fasten the steam condensation.
Once the ice cubes have melted, switch off the gas stove and pour off the melted ice water into the sink.
Remove the measuring cup and pour the water collected in the cup into a separating funnel. Close the funnel and shake vigorously.
Invert and Open the funnel to release pressure. The oil and water will be seen separated.
Let the water out now into a bottle and stock the oil separately into another bottle.
Repeat the process more times to get the desired amount of tea tree oil.
Benefits Of Tea Tree Oil For Skin
Aren't you always on the go trying to improve your skin? Trying to get rid of blemishes? See the added benefits of tea tree oil that will help fix your skin like magic.
[Also Read: Tree Tea Oil for Moles Treatment]
1. Make-Up Removal
Mix 1/4 cup canola oil with 10 drops of tea tree oil in a sterilized glass jar with a tight-fitting lid and shake until blended. Store in a cool and dark place. To use, saturate a cotton ball with the oil and sweep over your face to remove makeup. Rinse well with warm water and follow with a toner.
[Also Read: Essential Oils for Hair Growth]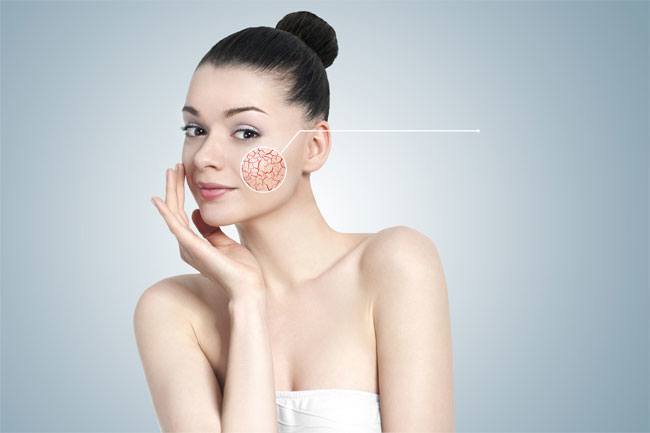 2. Soothes Sores
Dab a single drop of tea tree oil on the sore using a cotton swab. Avoid areas near your eyes and mouth.
3. Fights Blemishes
Put a few drops of tea tree oil on a cotton swab and apply it over the affected areas on the skin. As an alternative, you can use face washes and gels, which contain pure tea tree oil in them. This is a natural alternative, rather than using harsh chemicals and alcohol.
[Also Read: Jamaica Tea ]
4. Tea tree Oil For Acne
Mix 2-3 drops of tea tree oil and 1 tbsp each of honey and yogurt. Apply this on your acne. Leave it for 15-20 minutes and rinse off your face. This mask can relieve you from acne in just few weeks time.
5. Fights Corns, Warts, Wounds And Ringworm
Tea tree oil benefits your skin in more ways than one. It is a good remedy to cure corns, chapped lips. Apply it twice daily onto warts. However, make sure you don't have a sensitive skin. It is a wonderful aid to healing wounds. It also helps relieve you from the itchiness of skin rashes. Insect bites can also be soothed using tea tree oil. Add few drops of tea tree oil to your bath water. This would help you fight skin-related allergies.
Benefits Of Tea Tree Oil For Hair
Tea tree oil for hair has worked wonders on scalps, and this being in the long run. So, be patients and see the various recipes in which this oil would work for your hair. Below are the benefits of tea tree oil for hair.
1. Tea Tree Oil For Hair Growth
Tea tree oil helps in nourishing hair roots. Take few drops of it, mix it with any carrier oil and massage it onto your scalp for refreshing effect on your scalp. Do remember to add carrier oil because tea tree oil on its own is extremely strong.
[sc:mediad]
2. Tea Tree Oil For Dandruff
Mix a few drops of tea tree oil with your daily shampoo. It will help you get rid of dandruff.
Benefits Of Tea Tree Oil For Health
Before trying to find a remedy at the nearest hospital, see if your health problem is already covered by tea tree oil. Below are the benefits of tea tree oil for health.
1. Oral Problems
Use Tea tree oil as a mouthwash twice a day to cure bad breath, plague, inflamed gums and gingivitis. Dilute 3 drops of this oil in a bowl containing warm water to say goodbye to oral problems.
2. Conjunctivitis
To reduce the pain that happens from 'eye flu' and the subsequent itching in the eyes, boil green tea bags in water and add a few drops of tea tree for 5 minutes and cool it. Place it on your eyes for 20 minutes for instant relief.
Additional Uses Of Tea Tree Oil
Tea tree oil not only helps your health and outlook, but also has numerous benefits for our daily lifestyle which you might have not known. Let me take you through the added uses of tea tree oil.
[Also Read: Tea Tree Oil for Rash Around Mouth ]
1. Cleansing
Tea tree oil can be used to clean the floors, tiles, dish washing, mats, laundry. Mix two drops of the oil in a cup of water and use it in a spray bottle. You can spray this over your laundry to make it smell fresh and clean.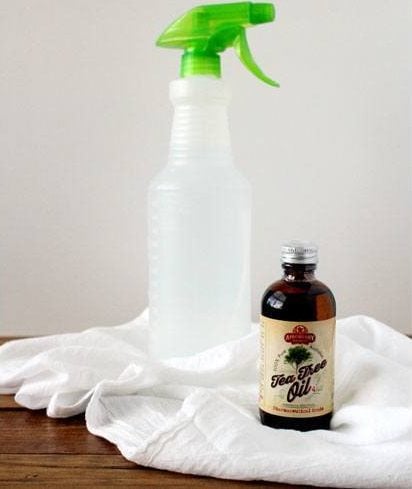 2. Keeping Bugs At Bay
Tea tree oil curbs insects naturally, thus keeping mosquitoes, flies, lice and bugs away. Mix a few drops of this oil with carrier oil like mineral oil or sunflower oil and apply it on the skin.
PRECAUTIONS :
Tea tree oil is meant for topical use. Never consume it.
Since Tea tree oil by itself is strong, never use it directly. Always mix carrier oil with it before applying it in whatever form.
Avoid excess usage of tea tree oil as it can prove to be harmful. Consult your physician to know the exact amount of oil best suited for your hair.
[Also Read: Moringa Oil Benefits ]
Side Effects Of Tea Tree Oil
Bad Breath
Bad Taste
Depressed Behavior
Diarrhea
Drowsiness
Fatigue
Skin irritation
Nausea
Tea tree oil has such a diversity of usefulness that you'll never want to live without it again!
Images Source: pinterest