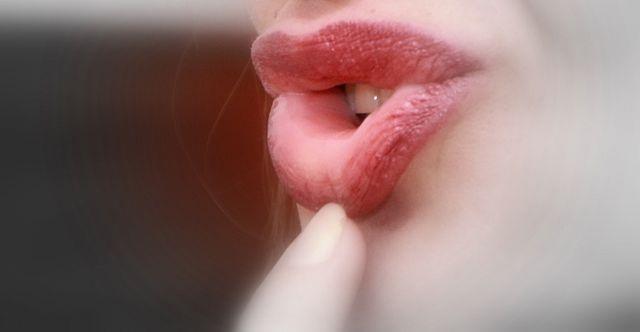 A dash of red color on your pouts surely enhances your look but imagine redness on your lips accompanied by cracks and peeling can be so embarrassing? Not only in winter, but dry and chapped lips can occur anytime of the year without warning. People, who generally have dry skin and smokers, especially are prone to cracked lips. Even though it's not any health related issue, it is indeed a great hindrance in your fashion take.
Your effort of head to toe perfect dressing with appropriate makeup and accessories can instantly damage with the flaking skin of your pouts. Apart from going through serious fashion damage, your 1000 watt smile is just forced to take a backseat for a while. As the sores do not allow you to stretch your lips.
[Also Read: Treatment For Chapped Lips]
Hidden reasons for chapped lips
There are various reasons for cheilitis simplex i.e. cracking of lips. Apart from the common reasons, which we are all aware of, there are several hidden reasons for the inflammation of the lips. Continue reading to find out the real reason behind dryness of your skin!
You may be using lipstick which contains propyl gallate, which causes contact allergy
Your toothpaste contains guaiazulene, which can be a reason
Even check for sodium lauryl sulfate i your toothpaste, as it is another cause of your condition
You are allergic to nickel. So, avoid putting any metallic items such as paper clips in your mouth
Your skin may be allergic to citrus juice
Avoid phenyl salicylate (salol) in lip care products, which may be your culprit
If you're using any blood pressure medicine then check if contains propranolol, as it causes chapping as a side effect
You've history of thyroid disease. Hypothyroidism can cause dry skin and lips
You are allergic to red dyes used in candy mouthwash, toothpaste etc.
Snoring also leads to cracked lips. Wondering how? Go through this –
Enlarged tonsils, adenoids or sleep apnea may be to blame for those lips. That continuous flow of breath across your lips all night long can grossly dehydrate your lips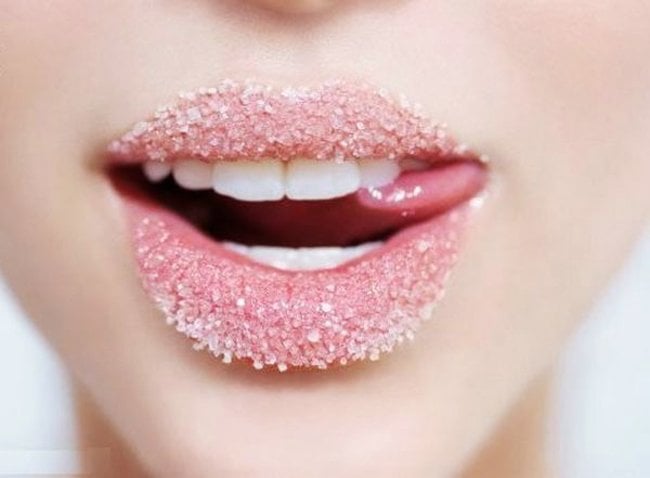 Here are some home remedies for your cracked lips
Coconut oil is best to heal the soreness. Apply coconut oil on your lips several times in a day
Aloe Vera is another great healing agent. Apply Aloe Vera gel on your lips daily. Even better if you apply before going to bed.
Rub a slice of cucumber on your lips
Make a mixture of crushed rose petals and few drops of glycerin. Apply this mixture on your lips every night. It helps retain the moisture and color of your lips
Apply castor oil on dry lips. It softens the sink and make them look pinkish
Next to oil and Aloe Vera gel, honey is another great moisturizer
You can also use mustard oil on your naval. It is one of the test proven home remedies for chapped lips
Even milk cream helps in healing the lips
Some recommended products
[Also Read: Best Treatment For Chronic Chapped Lips]
Biotique Bio Fruit Lightening Lip Balm
Nivea Lip Care Repair & Protection Lip Balm
Burt's Bees Honey Lip Balm (Review)
Bourjois Restoring Night Lip Balm
Clinique Superbalm Lip Treatment
Laura Mercier Lip Balm
Some Do's and Don'ts
Don't peel the dead and dry skin from your lips
Don't ever lick the cracked portion. It causes more chapping
Apply sunscreen before stepping out of the house
Drink lot of water to keep your body hydrated
Remove dead cells by gently buffing your lips with a soft toothbrush
Add Vitamin A to your food with carrots, green leafy vegetables and tomatoes
Hope you found this post useful! Follow these tips to always have a flawless smile hung at the corner of your face!