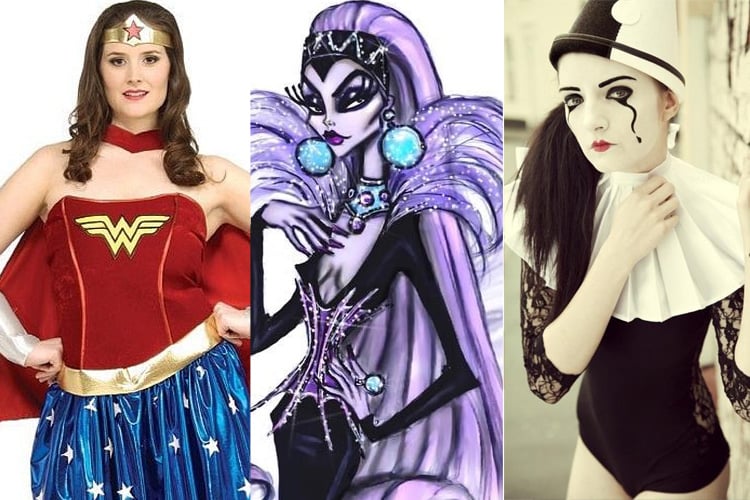 Remember back in school when we used to wait for the CHILDREN'S DAY event and then go on the stage after our teachers performed for us, dressed up all fancy, possibly as a fairy princess, a witch, a gao ki gori, a sailor or a nurse and many more!
But as we know 'growing up is a trap' and with the rigmarole of daily life, there comes a time when we silently, over a glass of wine, wish we had our childhood days back. Whether you fancy a glass of wine or not, we are here to help you bring back those days. Even if it is for a few hours, we girls are grown-ups that have the little princess inside of us screaming for attention. Take a look at these cute Fancy Dress Competition Ideas for dressing!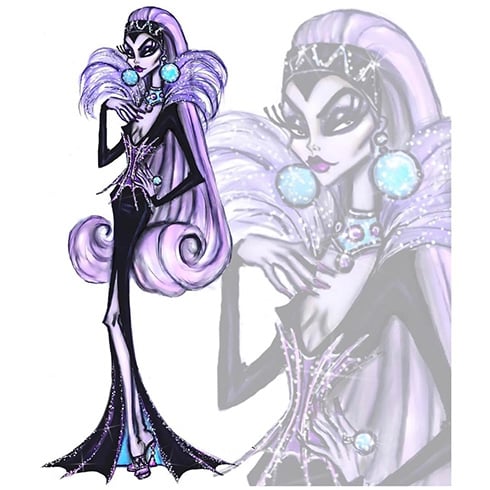 Just because you are all grown up, maybe with kids and a career of your own, it does not mean you stop having fun. If the boys out there can go out and do their thing, we girls can do it better. Here's a number from the many fancy dress competition ideas that you can wear. Mermaid costumes, you know why? This is because they are magical, mystical and seductive. And do you not want to be the center of attention at the fancy dress do? You sure would love the praises!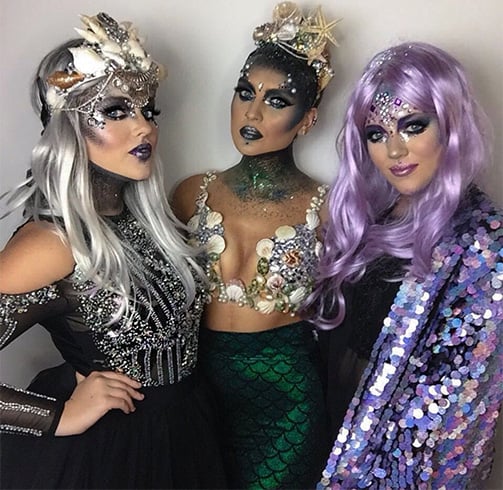 A far cry from the sober princess, be a little more bugsy this time and dress us as the BEETLEJUICE lady. Check out how the prints and the fake tiara with stunning fantasy makeup steal the show. When you wear it right, with dollops of attitude thrown in, there would be no stopping.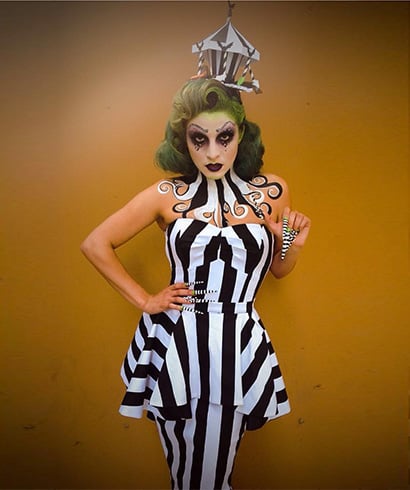 You have got to be kidding us if you say you did not think of Gal Gadot aka the WONDER WOMAN theme for the fancy dress competition ideas. Wonder Woman is all powerful, and stands for women empowerment, and the likes of women liberation and freedom too. Go girl, show them your power.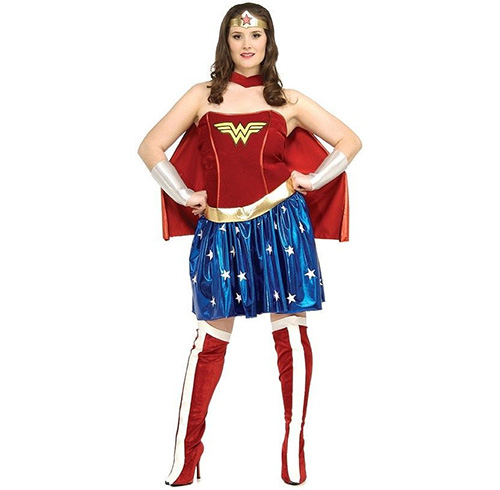 To get your creative juices flowing, you could make a corset and a skirt with playing cards. Check around for some tutorials that would show you the same, and seek a little help from your gal pals.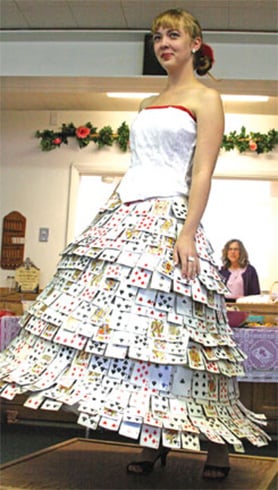 One of the funniest but chicest fancy dress competition based idea for a dress actually comes from a garbage bag. Blow them up and make your dress, stick them to a cancan below and wear a black sleeveless top. Go gothic with your makeup. Voila, here's a cheap way to enhance the look!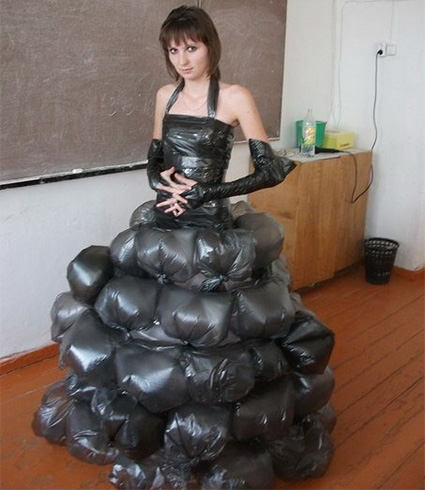 [sc:mediad]
Be the paper plate girl, watch this amazing yet diva-ish touch done with paper plates that double up as one of the best fancy dress ideas for young adult women. Cheap, cost effective, less time consuming, you can throw in your own creativity to form what you want. Who needs designer clothes anyways!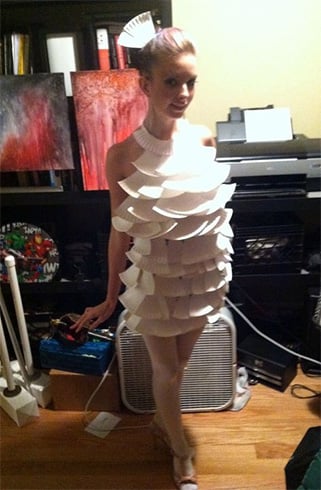 If it is an all girls pool party mixed with fancy dress theme, you could be the golden glitter bunny lady. A fancy golden toned swim suit, large golden ears and an eye mask in gold tones would be more than enough to stir the heat up!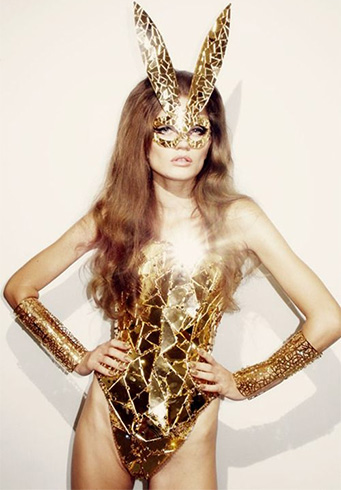 Harlequin girls are a craze, which is why, this time for your fancy dress competition, you should think of wearing the harlequin makeup, hair and the costume. Gothic meets sadism, why not. Have a little more fun than the usual wearing knee length booties to match the clothing with at the ladies fancy dress gathering.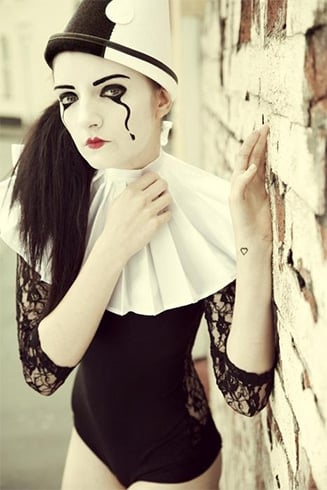 One more for the fancy dress ideas for girls idea would be the zombie bride. Scary makeup, bluish tones on the skin, a dirty white wedding gown, and red lips; you are set to stun the people around.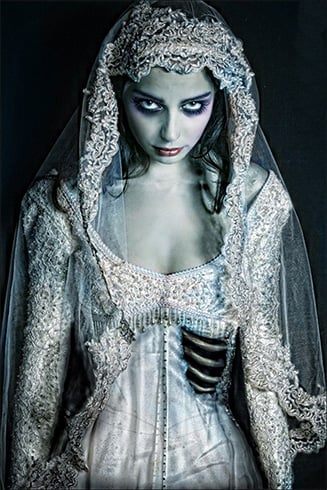 Do you have more of such fancy dress ideas indian women can wear without a hitch? Write in!
Images Source: pinterest