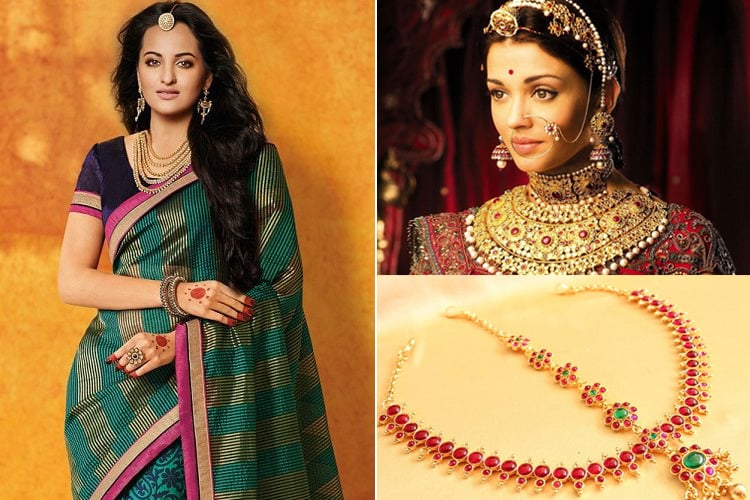 Born in India? Lucky you are. Because India is an amazing land of diversity. Within a few kms. radius and distance, you will find cuisine, arts, culture, and fashion changing. By fashion, I mean indian dress name list and jewellery as well. One gets an assortment of sartorial choices – from costumes of indian states, types of indian jewellery to even famous jewellers in india.
E.g. Just like the famous Nalli Silks is headquartered in Chennai which has some of the best collection of Kanchipuram saris (sold even to overseas markets), similarly P.C. Chandra Jewellers in Kolkata is a reputed single point to shop for wedding jewelery and diamond collection.
On that note, let me take you through the nook and corner of India and show you how each region has an over-whelming heritage of costumes and different types of jewellery. Do share and circulate it amongst your friends and family members.
1. Assam
'Rangoli Bihu' is the other name of Assam. It is actually a country in itself. Many of the traditional wear in the state of Assam is made of variety of silks such as Golden Muga, Eri and Paat which are exclusively produced in the region.
Dress Specialty
Muga Silk Sari: This is the rarest silk of Assam. So opulent it is that it is a must-have for lovers of the sari. The designs are unique and the gold thread work will leave you in silence. Fact you need to know – with every wash, the Muga silk shines brighter.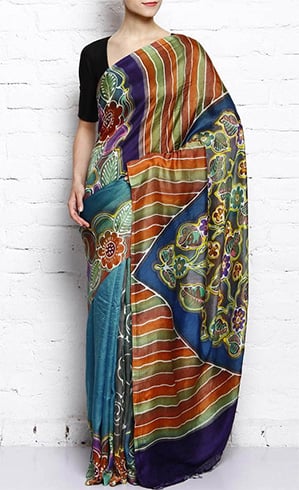 Mekhela Chadar Silk: Yet another traditional fashion tribute from Assam is the Mekhela Chadar. It is almost like half-saree. And the draping is different.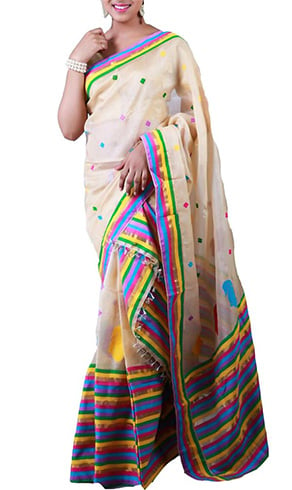 Jewellery Specialty:
Jorhat is the manufacturing hub of jewellery design in Assam.
Gamkharu: This is a handmade bracelet (gold-plated) and one of the traditional jewelleries of Assam. It is large in size and has a clasp. Made in silver with gold polish. Suits both traditional and western wear.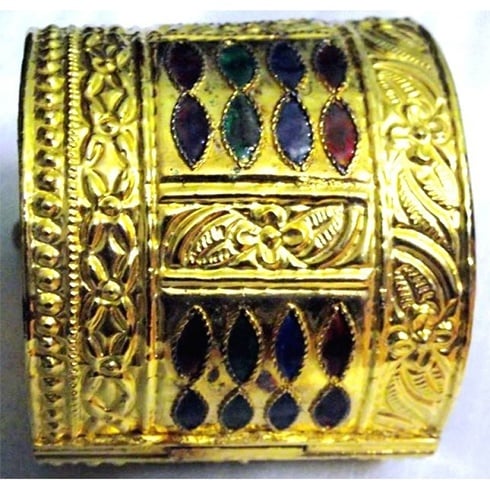 Jonbiri: Half-moon pendant of Assam it is. Hand-made and inspired by the musical instruments, nature-centric and household goods of Assam.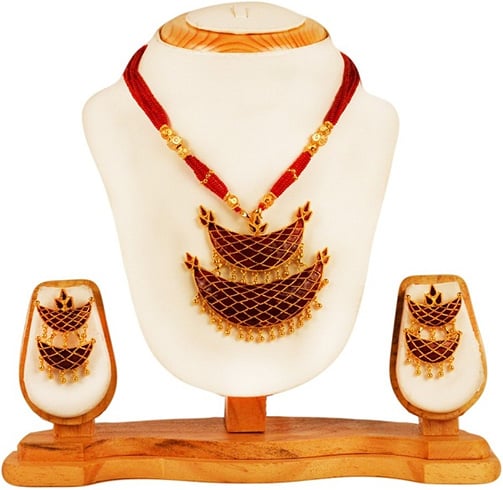 Loka Paro: Inspired by the pigeons, the beauty of this pendant lies in two pigeons sitting back to back. The pendant is attached to a string containing gold beads.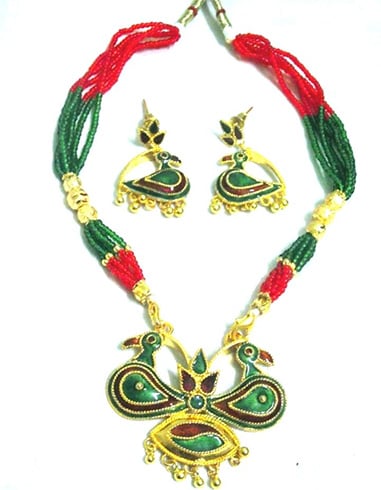 Thuriya: These are gold earrings worn more by the old and elderly Assamese ladies. One more specialty about these Assamese earrings (apart from the rich floral design) is that they have a unique studded gemstone.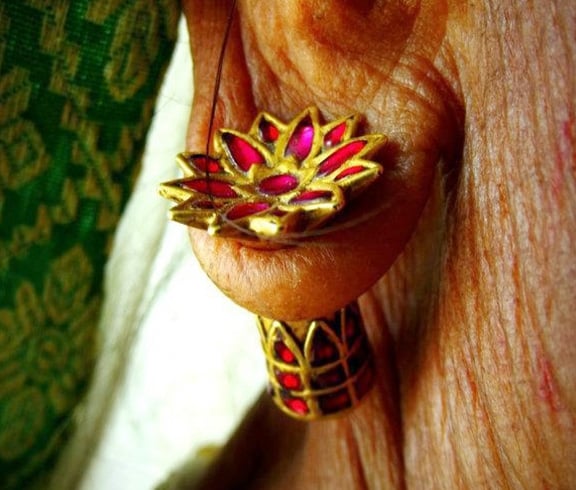 2. Uttar Pradesh
What does the land of royalty offer to you ladies? Two of the most time-honored masterpieces – Banarasi Brocade silk and Chikankari.
Dress Specialty
Banarasi Brocade: The most luxurious of craftsmanship, the highly lavish Banarasi Brocade saree is rich and heavy due to the gold or silver zari work done on the fabric. Which is why it comes up as perfect costumes of indian states for formal occasions such as weddings, bridal trousseau, festivals and other events. On the maintenance part, you need to wrap the Banarasi silk fabric in a muslin cloth in order to prevent damage from external threats. And yes, only DRY-CLEAN it, never hand-wash a Banarasi Brocade silk.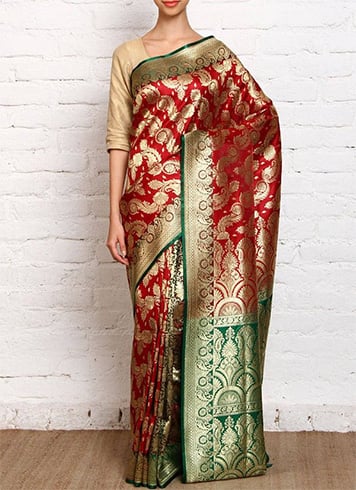 Chikankari: There is one reason why every Indian girl will still look forward to the summers. Kurtas with Chikankari work. From office to party, chikankari costumes (kurtas, blouses, skirts) are apt to put on your chic look in scorching heat.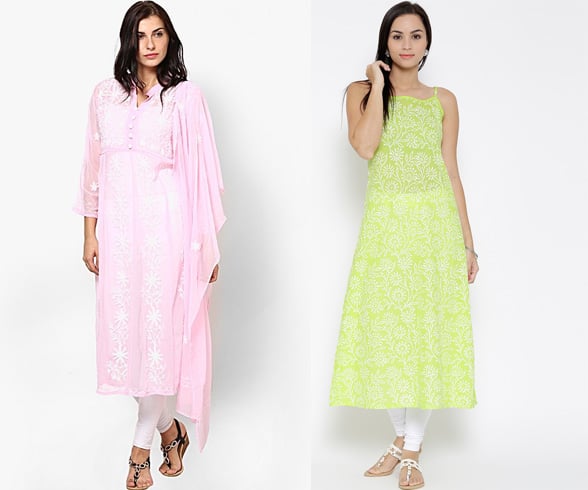 Jewellery Specialty
There is something special and unique about the jewellery of Devbhoomi "Uttarakhand", particularly the silver jewellery.
Paasa: Also called "Maang Tikka", this is an impeccable types of indian jewellery worn by the U.P. brides in the repertoire of head accessories.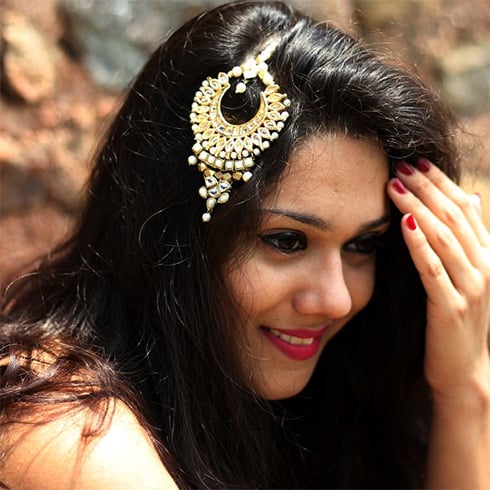 Guloband: This neckpiece made of gold is tightly attached to the neck. NECK-HUGGING!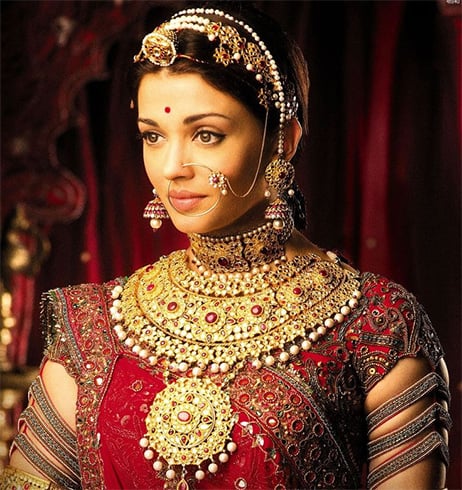 Nath: Big nose ring worn by the brides which tells you the status of the family.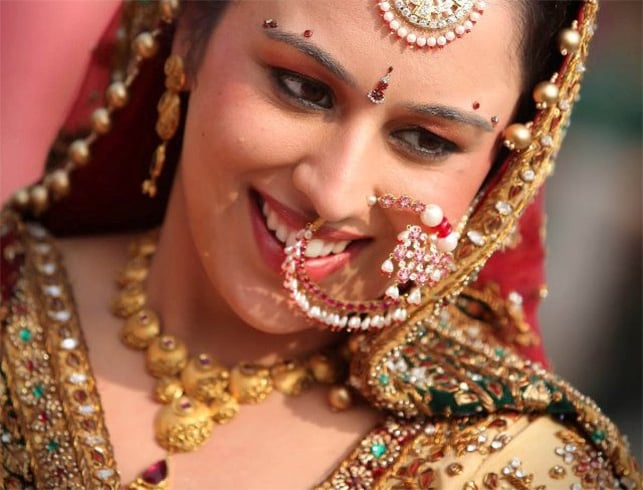 Paunji: Bracelets made of gold which represent the family status.
[sc:mediad]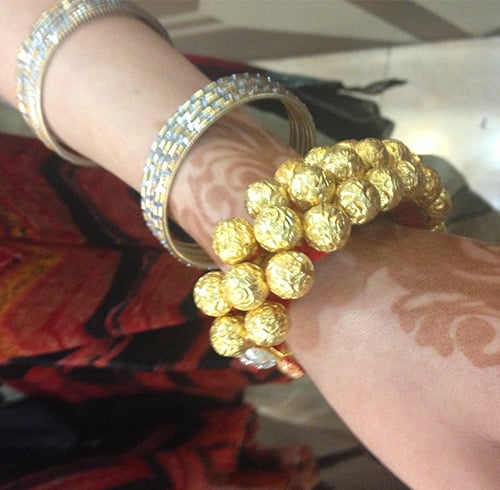 3. Bihar
The state of Bihar is one of the oldest cities seeped in culture and tradition. Its cultural impact cannot be missed in traditional attire and jewellery.
Dress Specialty
Bhagalpuri Silk: Coin Bhagalpur as the hub of Bhagalpuri Silk and Tussar Silk (which is seen as the timeless and ageless wear in parties). The rich patterns and designs in the Bhagalpuri silk leave a stamp of elegance. The women of Bihar generally style their sari in seedha pallu style.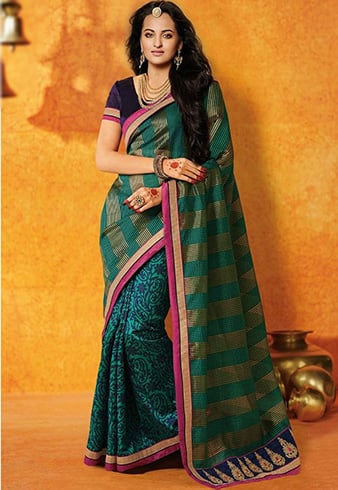 Jewellery Specialty
Hansli: All credit goes to the Dhokra tribes of Bihar who hold the skill of designing the traditional Hansli which has an alluring mix of charm and ethnicity.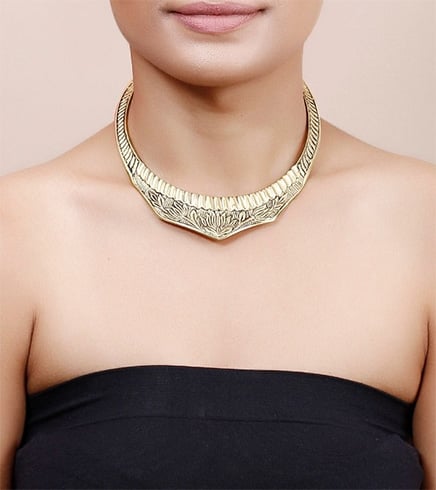 Kamarbandh: The famous and most-loved accessory of the brides, Kamarbandh is a staple wear for the Indian brides.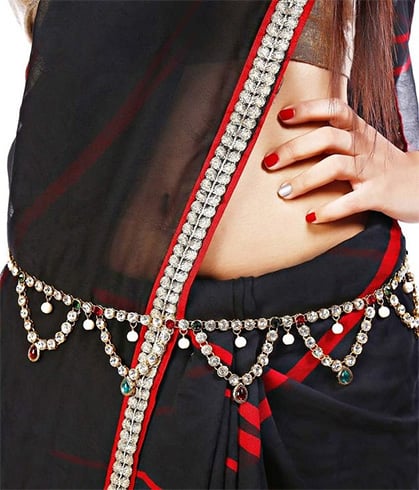 4. Jammu & Kashmir
Apart from the famous lakes and mountains, the dresses of Jammu & Kashmir are regal in every way.
Dress Specialty
Pheran: Also called "Phiran", this is the traditional outfit for both male and females in Kashmir. The look of pherans worn by the ladies is more vibrant and rich in embroidery. No wonder it shows the rich culture and hand skills of India.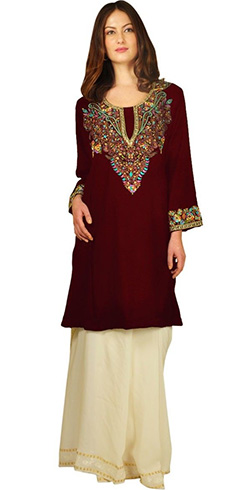 Taranga: The Kashmiri natives wear this "head dress". Bright and vibrant it is with detailed embroidery. The unique cap and the dupatta flowing from the head brings untold feminine elegance.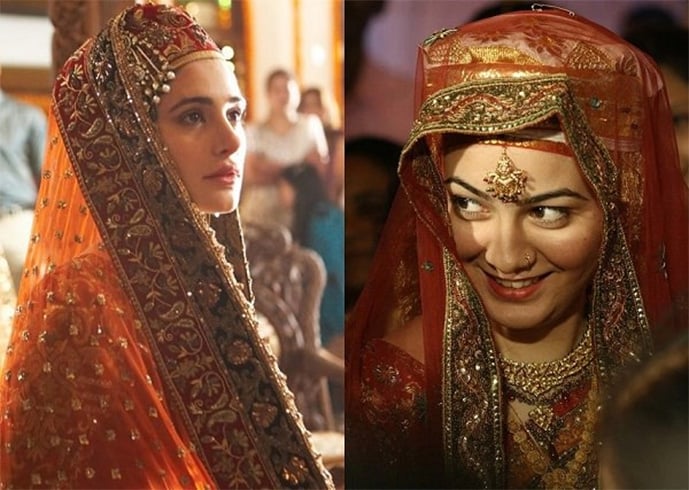 Pashmina Shawls: Come winters and women are bound to go berserk after Pashmina shawls – a fashion symbol which certainly cannot be missed in the indian dress name list. The smooth and warm feel of Pashmina shawls make it a necessary inclusion in the winter outfits. Of late, Pashmina is also being used in accessories more (e.g. kurtas, stoles etc.) rather than just shawls.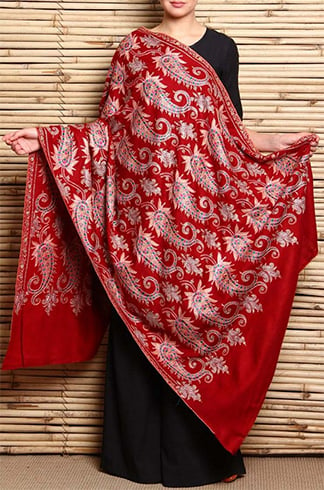 Jewellery Specialty
Dejhor: This is the traditional jewellery worn by Kashmiri married women. Pray tell, what's so unique about it? They are the "long" pair of gold earrings seen hanging on thin gold threads. They are not fixed to the ear lobes but they pass through the ears giving a uniquely different look.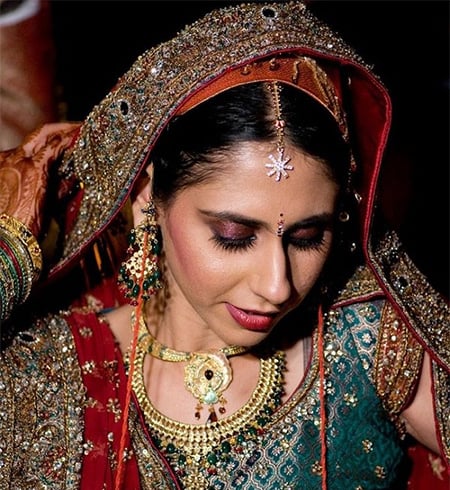 Silver Jewels: Not just Dejhor, Kashmiri girls love silver jewelry and accessorise them with silver jewelry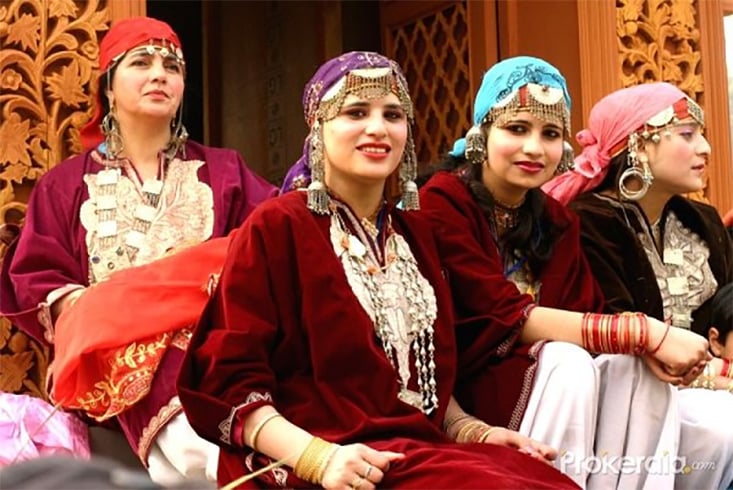 5. West Bengal
West Bengal is not just the go-to destination because of its delicacies sandesh or doi maach or arts and literature. The list of womenswear and ornaments are ample enough to make your living go sweet in every way. Of course, they carry heritage value.
Dress Specialty
Baluchari: The GRAAAAND PALLU of the Baluchari sari is not just attention-grabbing. It truly reflects the majestic culture of Bengal in all its finery. Across the generations, a Baluchari has been known for intricate designs and amazing craftsmanship.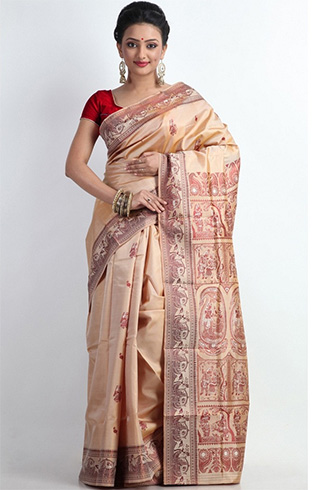 Kantha: Any clue about the meaning of the word 'Kantha'? Though it stands for old cloth, there is nothing old about Kantha except the old vintage memories of fabulous embroidery work. Kantha is the best Bengali attire for office and morning puja.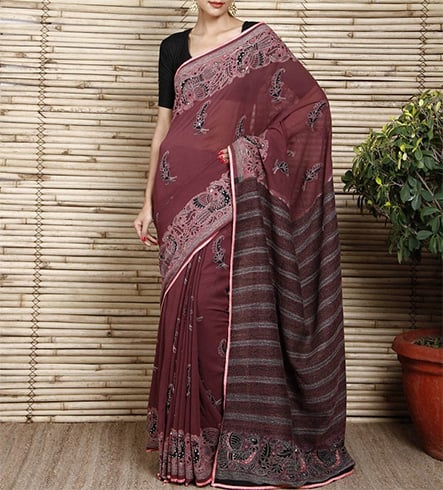 Jamdani: What does the Persian word "Jamdani" stand for? "Jam" means flower (don't mistake it to be a drink) and "Dani" means vase. It means this very costumes of indian states is all about floral prints spread across the saree. Given the length and breadth of the workmanship, a Jamdani can be your favourite pick for daily wear to parties to festivals such as Durga Puja.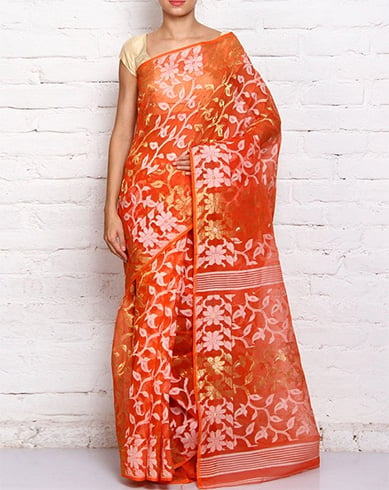 Tant: A 'Tant' is a handloom cotton sari which goes perfect for corporate/business look. The pallu of the Tant sari shows you the rich heritage of India.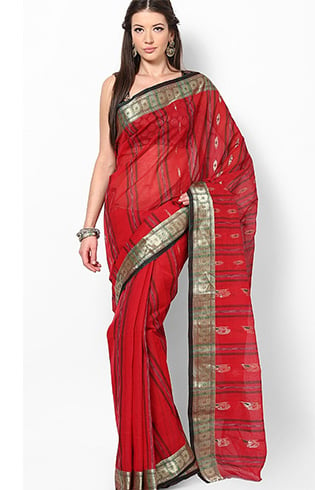 Jewellery Specialty
Paati Haar: The necklace worn by Bengali women during weddings and Durga Puja celebrations.
Jhumko: The Bengali name of "earring"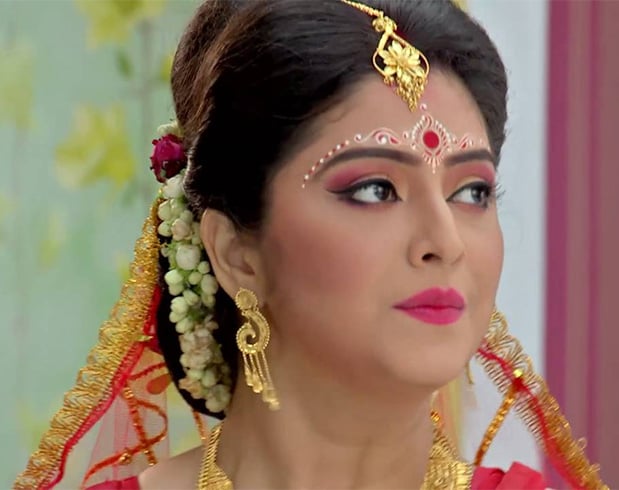 Tikli: Used in the middle parting of the bride's hair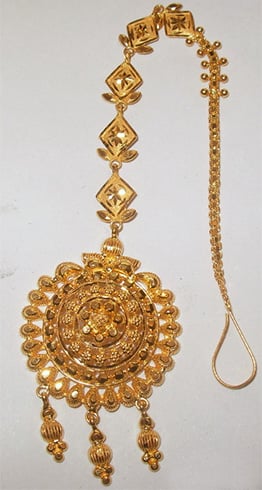 Chur: Gold bracelets (Gorgeous and stunning!)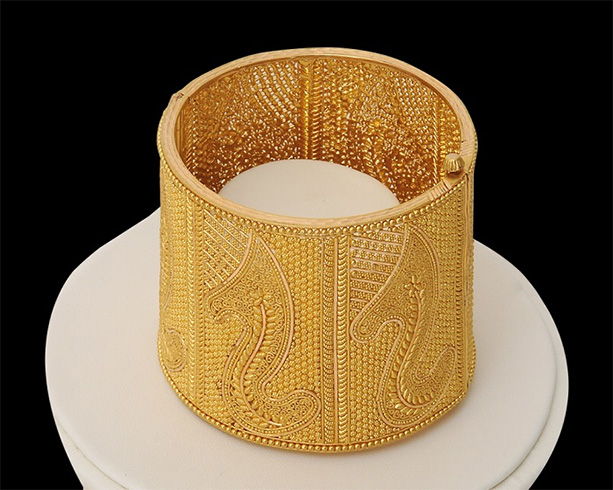 RatanChur: This types of indian jewellery is meant for the hands. The 5 finger rings are attached to the wrist through individual chains.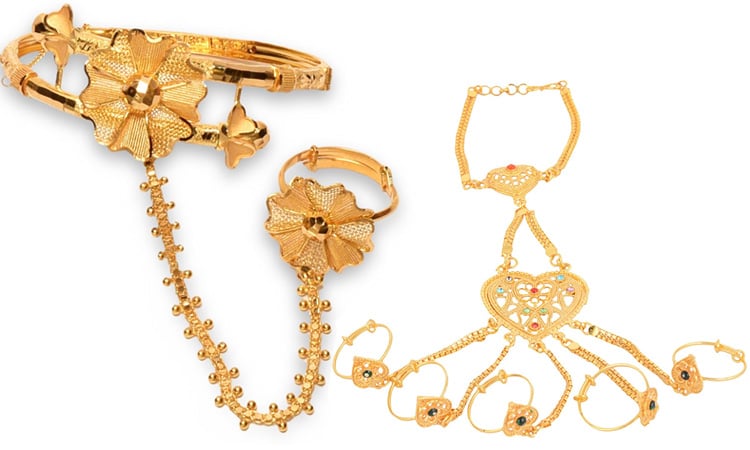 6. Odisha
The land of temples, beaches and sand art, Odisha needs no introduction. Not also on the costumes of indian states and different types of jewellery.
Dress Specialty:
Bomkai sari: The masterpiece made out of handloom, Bomkai sari is one of the oldest handloom saris. Each Bomkai reveals craftsmanship which is out-of-the-world.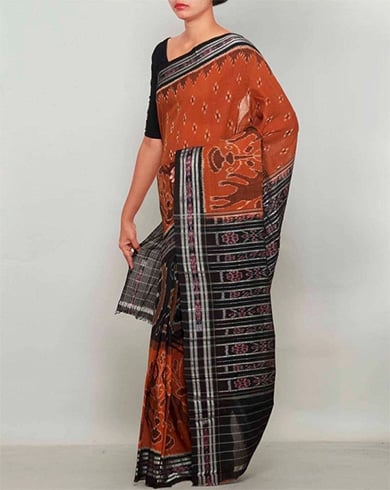 Ikat sari: What makes Ikat so special? The unique process involved in the making of the sari – the dyeing of the threads and weaving them together by the skilled artisans.
Sambalpuri sari: Another handwoven saree this is. Guess what you wear with every Sambalpuri? From paintings to embroidery made through the tie-and-dye process.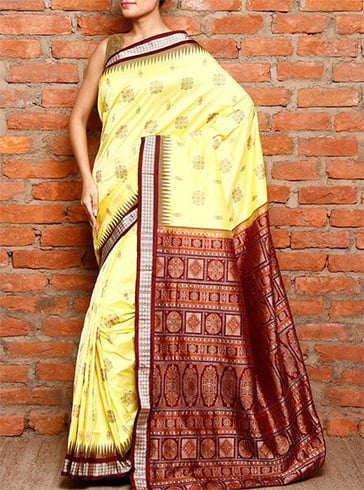 Jewellery Specialty
Tarakasi: Cuttack in Odisha is the hub of Tarakasi (silver filigree work). This skilled art form is more than 500 years old.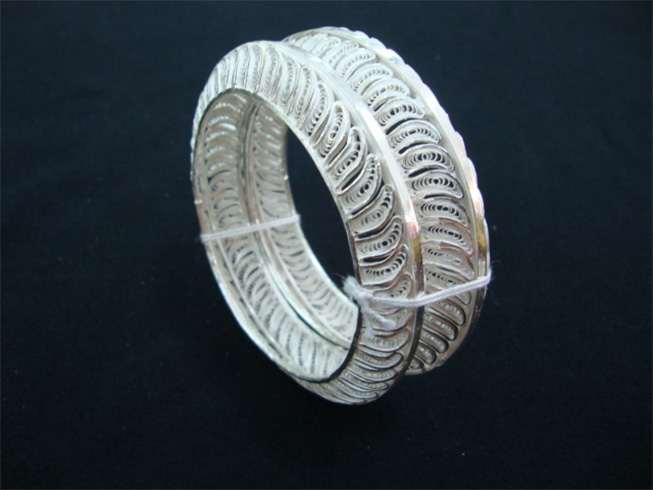 7. Andhra Pradesh
The state of Tirumala Venkateswara Temple (visited by tens of millions of pilgrims annually), popular beaches, technology and more, Andhra Pradesh has one more feather in its cap – costumes and jewellery.
Dress Specialty
Pochampally silk sari: Gorgeous saree handwoven with ikat, a Pochampally is a light-weight bridal pick. But it has a glossy finish. So all you gloss-seeking ladies can happily indulge in this masterpiece.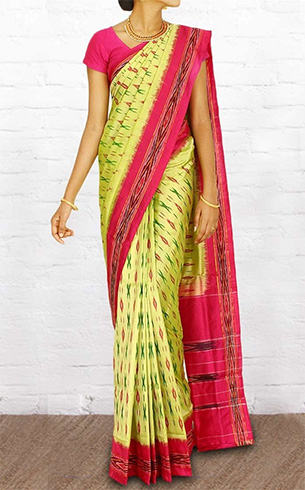 Mangalagiri sari: Did you know Mangalagiri is a holy hill and according to a belief Lord Vishnu blessed a weaver with the skills needed of weaving a mangalgiri saree. While a Mangalagiri cotton sari comes in a solid shade, with stunning looking designs on the pallu, a Mangalagiri silk sari is rich with zari work.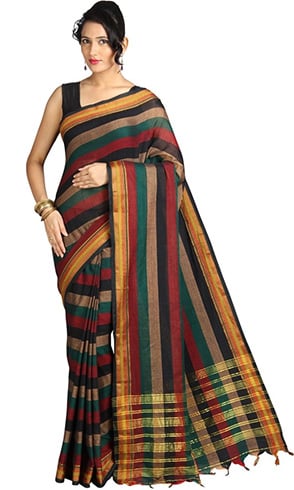 Gadwal sari: You will never stop clapping with a Gadwal sari in front of you. It is a rich brocade sari with the pallu and the border paying a rich tribute to designs ranging from flora, fauna, mythological and kalamkari prints.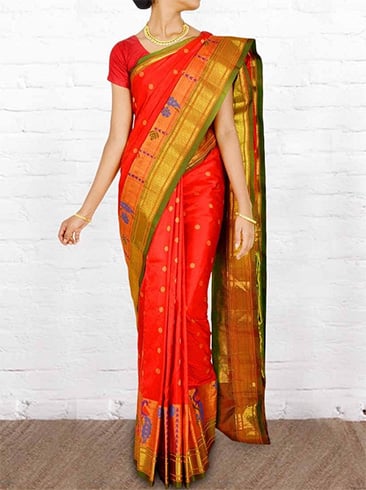 Jewellery Specialty
Pearls: Heard of the famous and prestigious Hyderabadi pearls? Fresh water pearls to be precise? The city of Nizams is popular for it, so whenever you go to Hyderabad, do indulge in pearl-shopping.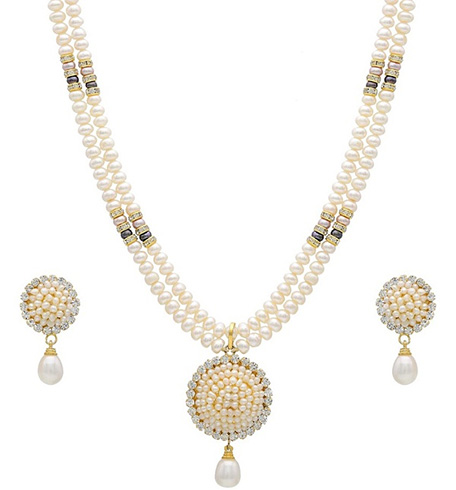 Paizeb: These are anklets that have loose gold or Kundan chains encrusted with uncut diamonds. The ends of the anklet have small bells adding a piece of charm to the anklet.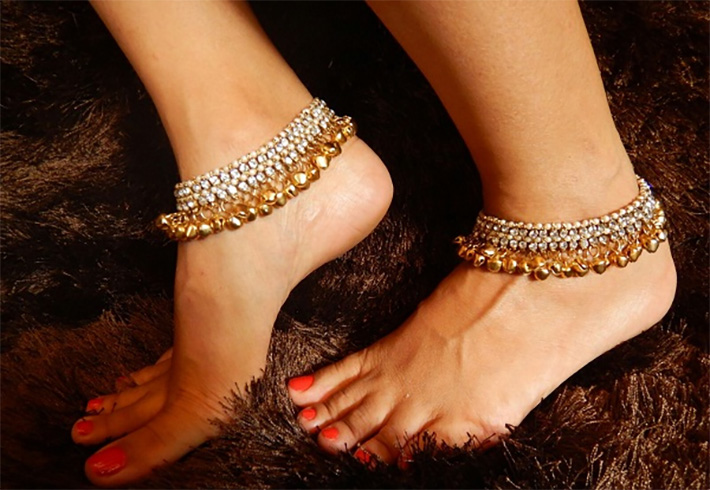 8. Tamil Nadu
Dravidian-style Hindu temples, beaches and premium silks, cottons and jewellery, Tamil Nadu is truly enchanting.
Dress Specialty
Kanchipuram silk sari: Grandeur, royal and tradition – three words symbolise the state of Tamil Nadu. Golden threads are woven to make designs as varied as temple, mango butti etc. Which is why a Kanchipuram sari makes it one of the best and priceless in bridal trousseau when it comes to indian dress name list and costumes of indian states.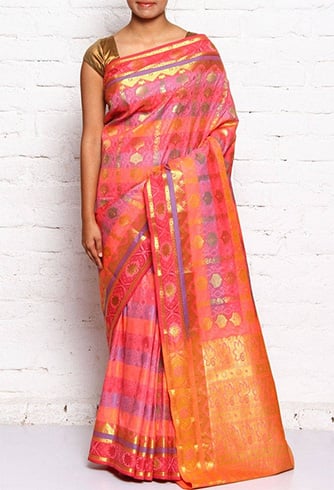 Madurai cotton: The city of Madurai is known for Madurai handloom sari. The sarees are woven in raw cotton while rich threads add a regal look to the crisp cotton saree. Wear it to workplace and see how everybody starts looking up to you.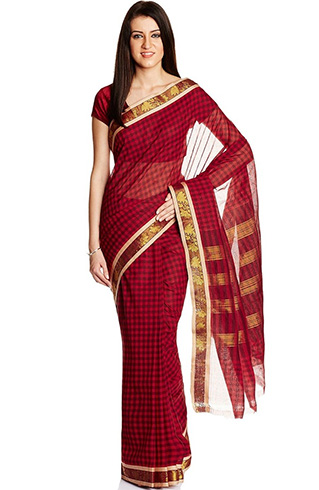 Jewellery Specialty
Temple Jewellery: When you talk about the types of indian jewellery one name you can't miss out on is Temple Jewellery. It has its share of similarities with temple art and sculpture patterns. So prestigious, royal and traditional, it is almost like buying an heirloom.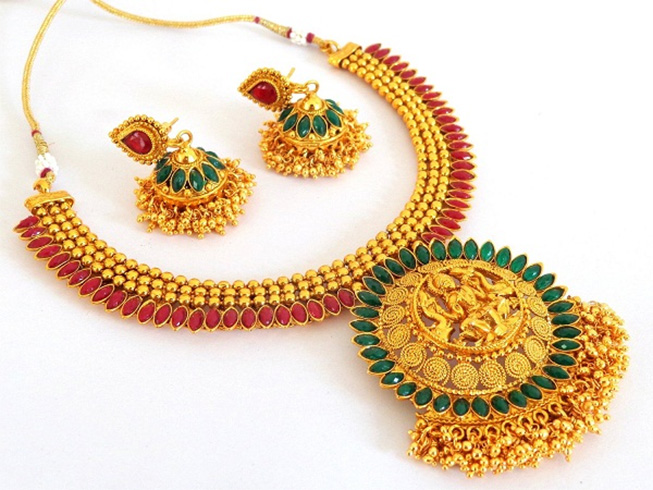 Ottiyanam: Ever wore a "gold belt" around your sari which has goddess Lakshmi at the center of the belt and floral and peacock patterns spread across the belt? This is the waist belt Ottiyanam for you from the heart of Tamil Nadu.

Pullaku: Sweet-n-nice center Nose Ring, Pullaku is still worn by the Brahmin brides of Tamil Nadu and Bharatnatyam dancers.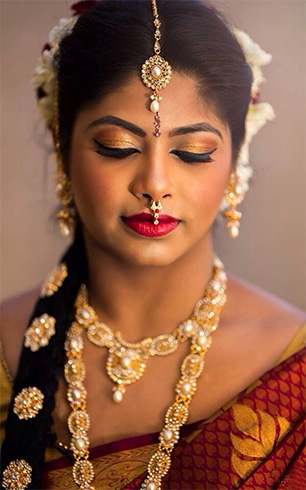 9. Kerala
God's own country has something more marvellous – sarees and jewellery.
Dress Specialty
Kasavu Sari: Worn exclusively during the Onam celebrations, Kasavu sari is a popular wear of the women of Kerala. Even celebs have started sporting this costumes of indian states in award functions and movies.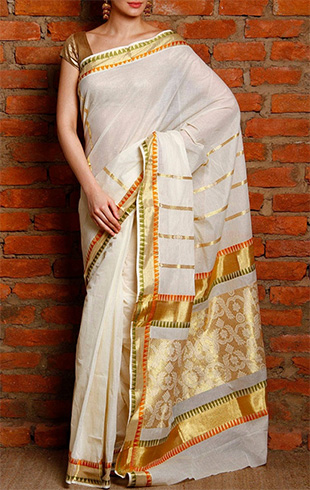 Jewellery Specialty
Kasumala: This ever classy necklace with gold coins strung together to form a chain is worn majorly at weddings and festivals in Kerala.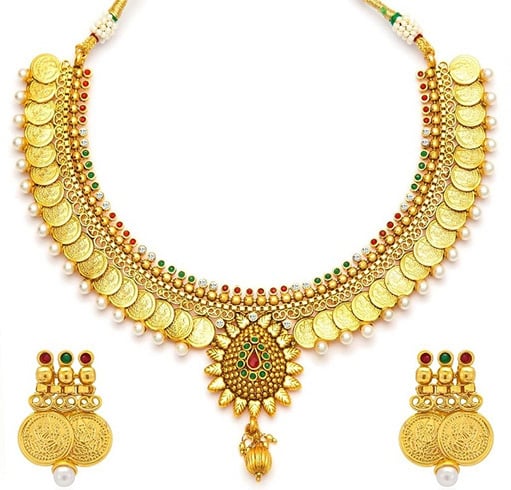 Pallaka Mala: Talk of the elegant jewellery of Kerala and there is one more addition – the leaf necklace "Pallaka Mala". It has emerald stones set in the form of a leaf.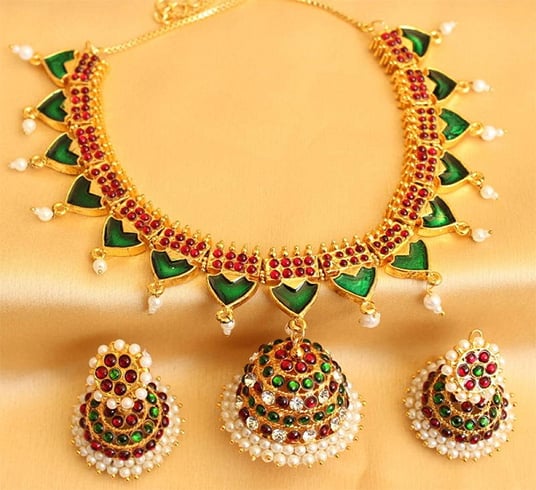 Kolusu: These anklets designed in silver are mostly worn by females on weddings and festive occasions. The lady's presence is marked by the trinkets hanging from the kolusu.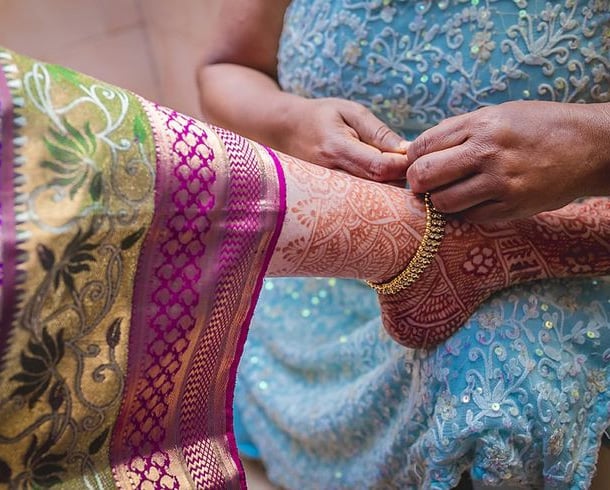 10. Karnataka
The state with a hi-tech city Bengaluru, and home to the lavish Mysore Palace, and Hampi (which has ruins of Hindu temples), Karnataka is no less in priceless silks and traditional jewellery.
Dress Specialty
Mysore Silk: Festivals and weddings are kind of incomplete without Mysore silk saree. And that doesn't mean only Mysoreans can wear it! All are welcome, even the NRI ladies to pick or order it online. The lustrous look of the sari can't be missed.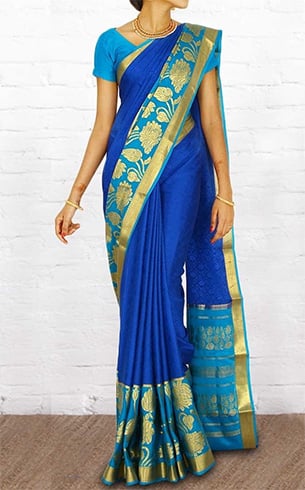 Jewellery Specialty
Netri Chutti: Meet the "Maang tikka" – well–crafted intricate designs worn more during weddings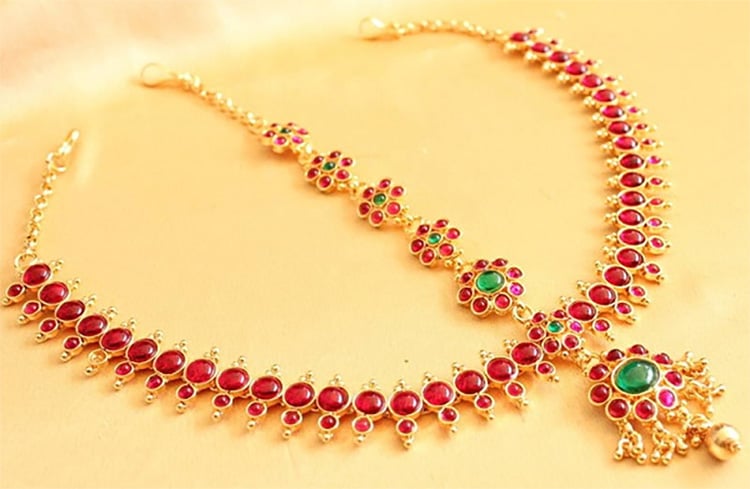 Haaram: LONG, LONG AND LONG chain enhanced further with rich lotus, peacock and goddess designs.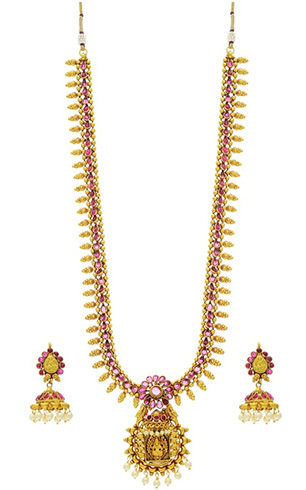 Tholu Bandhi: A favourite jewellery of the Kannada brides, Tholu Bandhi is an armlet which has bespoke artistry and unique patterns.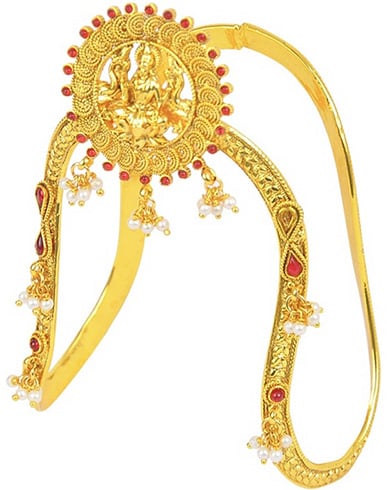 Pacha Kempina Ungaru: Ring in the Kannada tradition with this classy ring that has ruby and emerald stones encrusted.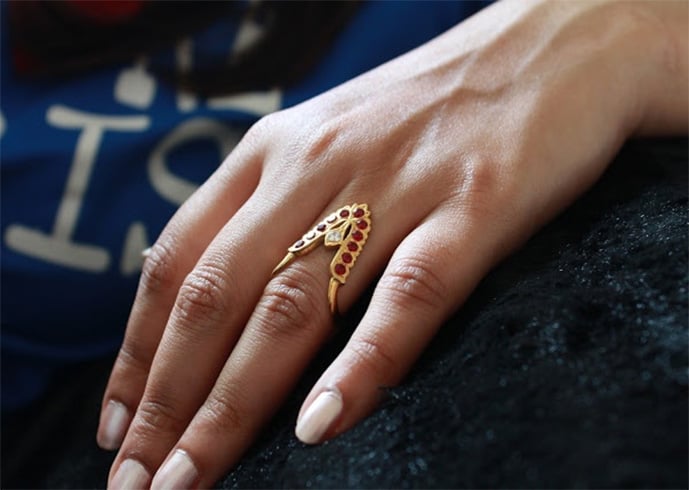 11. Maharashtra
Of Gateway of India, beaches, bhel puri, Bollywood and the traditional dress and jewellery of the Maharashtrian bride….
Dress Specialty
Paithani Sari: The finest silk goes into the making of the luxurious looking Paithani sari – a sari which has no doubt a lavishly done up extensive border and pallu work which has the intricate beauty of peacock, floral motifs, and a medley of traditional motifs – Asavali, Narli and petal designs.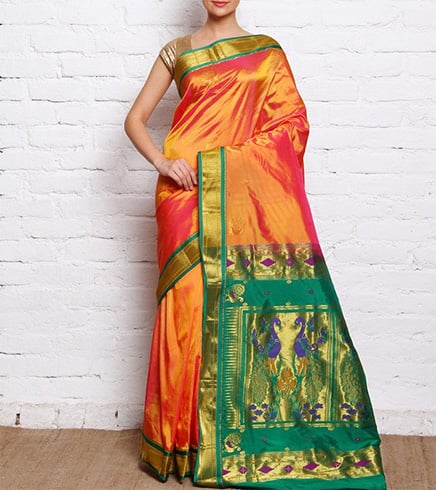 Lugade: This traditional saree of Maharashtra is worn by the elderly ladies. Any idea how is it draped? In the Kastha or the Maharashtrain dhoti style.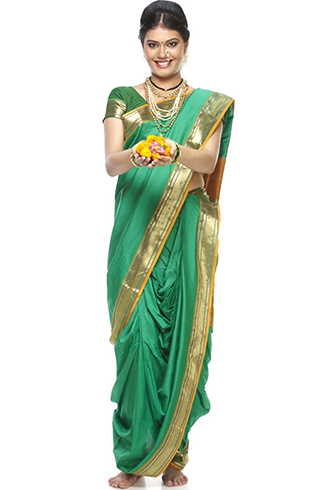 Narayan Peth Sari: Solapur-famous, Narayan Peth saree stands out thanks to its zari work and motifs embellished on the border.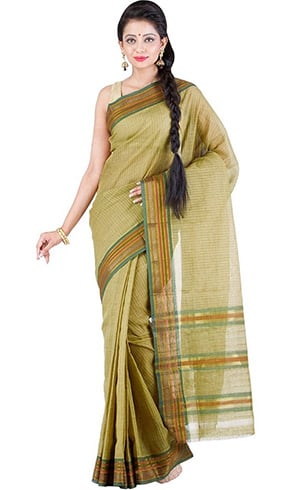 Jewellery Specialty
Kolhapuri Saaj: What makes the Kolhapuri Saaj, the famous jewelry of Maharashtrian women? It is a types of indian jewellery which has 21 leaves of different designs bunched together. That is why, you get a grandiose look.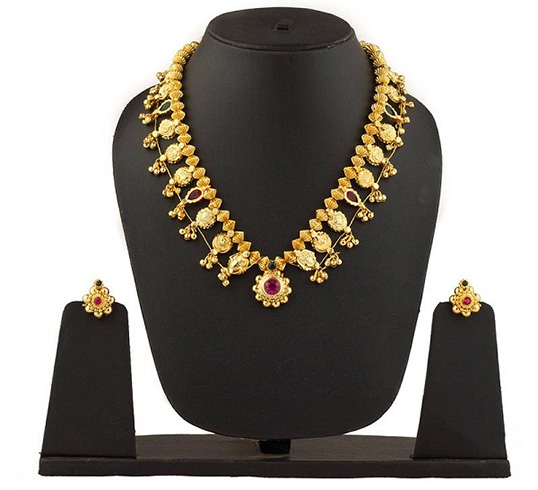 Thushi: Complete 'khushi' you will get out of 'thushi' – the Maharashtrian jewellery which symbolises prosperity. This famous choker necklace from Kolhapur has beautiful gold beads held together by a piece of rope.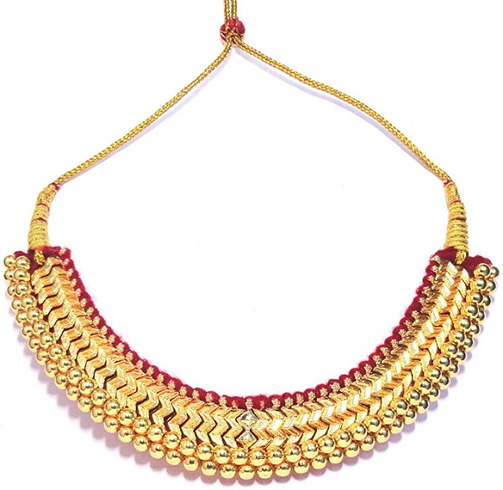 Guchhedar Nath: This is the bridal nath (or nose ring) worn by the Maharashtrian brides on the day of their wedding. Radiant with pearls, the Guchhedar Nath is in the shape of a cashew nut (Sounds yum yum, right?) Hang on! There is the Brahmin Nath, a popular nath, which has pearl and emerald both.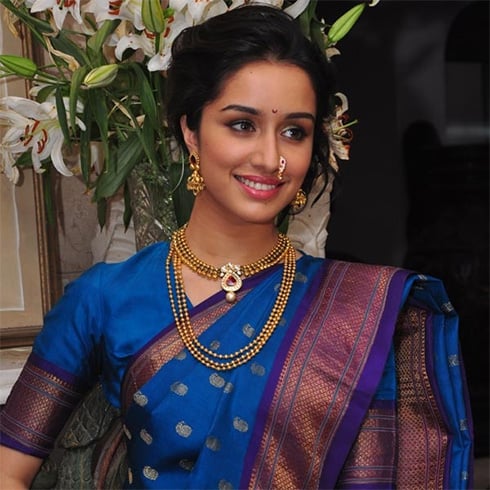 Bangadi: These are the set of green glass bangles worn by the Marathi brides after their Mehndi ceremony gets over. The "Bangadi" is believed to depict fertility and new life. BTW, it is always worn in odd numbers.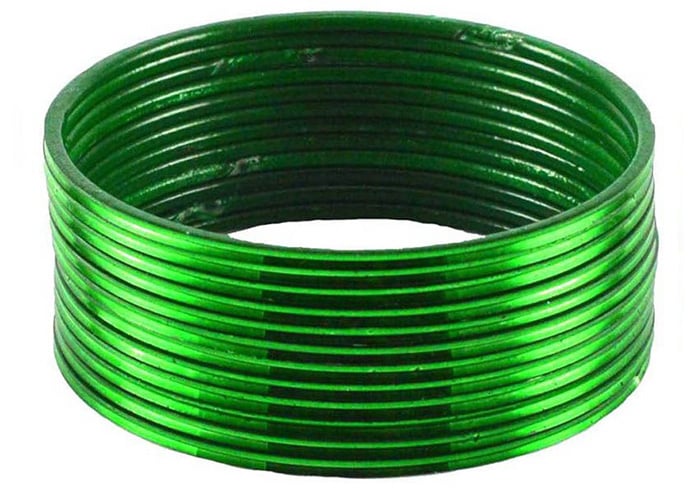 Mundavalya: Not limited to brides alone, Mundavalya is a unisex headpiece made of pearls and flowers worn by the bride and the groom on the day of their wedding.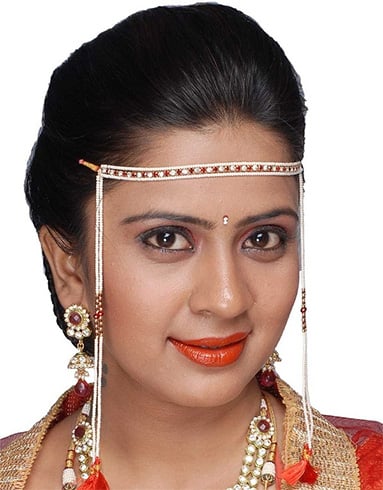 12. Gujarat
The state of Gujarat is the hub of textiles and Surat in particular is known for diamonds.
Dress Specialty
Chaniya Choli: Similar to the lehenga choli, no Gujarati dandiya is complete without the colourful chaniya choli – so rich in colors and designs that it is perfect for festive celebrations.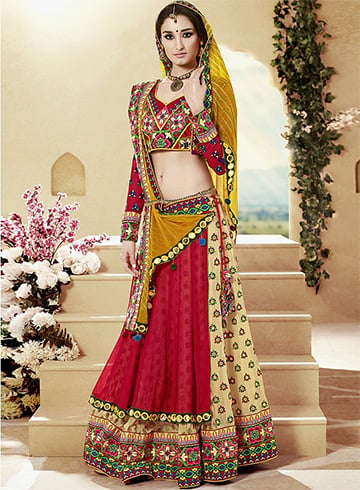 Panetar: A Gujarati bride is sure to look resplendent on her wedding day in this pure white saree which has red or maroon motifs spread on the saree and border.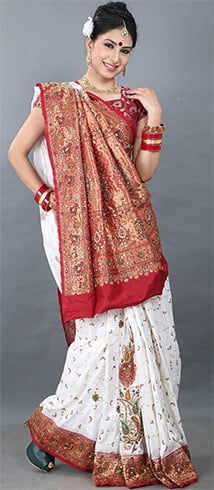 Tanchoi Silk: A prized and a royal possession of every (and most) Parsi families in Gujarat, a Tanchoi silk saree has exquisite weaving with gold threads and royal motifs.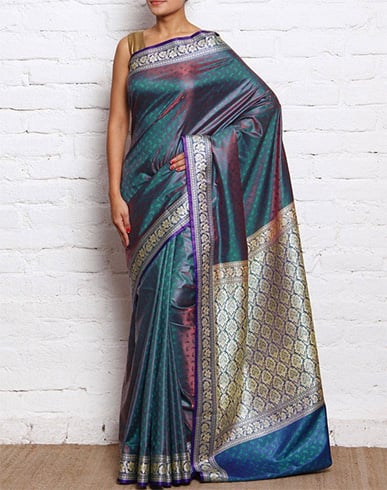 Patola Saree: One of the most aristocratic sarees of Gujarat, Patola is a handmade saree woven in silk and double ikat. Guess the time it takes to design a Patola saree? 6 months to 1 year!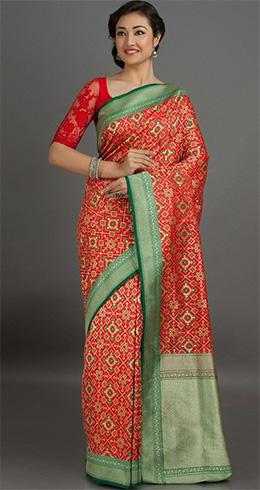 Jewellery Specialty
Kandora: Swing around in this fancy kamarband "Kandora" worn around the waist. It is the most popular jewellery of Gujarat mostly designed in silver.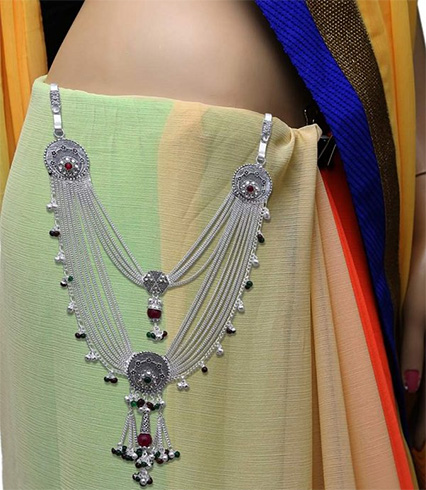 Matha Tikka: Talk of types of indian jewellery and Matha Tikka is one such head jewellery that has several gold chains linked together and tempting motifs covered with rubies and emeralds.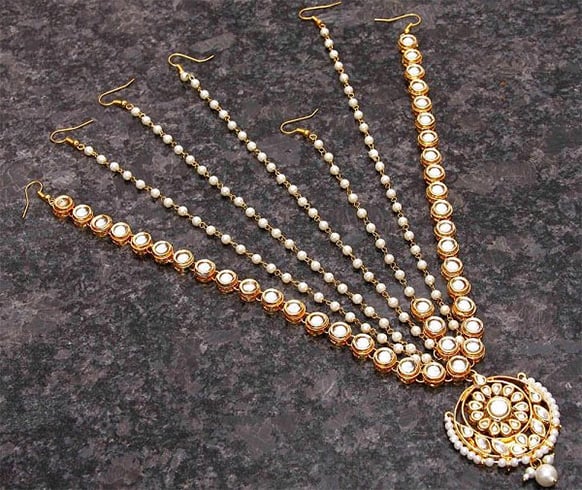 Patla Bangles: This different types of jewellery stands out well. The Patla bangles are wider than the usual bangles. Plus they have detailed work done in kundan, pearls and other precious gemstones.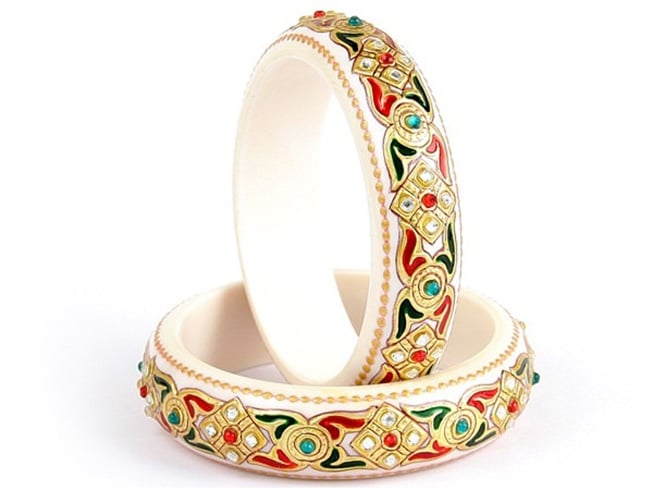 13. Rajasthan
Havelis, forts, palaces, rituals, traditions, Rajasthan is always in full bloom when it comes to clothing and jewellery options.
Dress Specialty
Kota Doria Saree: One can never forget the softness and CRISPYYY look of a Kota Doria saree. What makes it look rich and exuberant is the square-shaped Khats designed on the saree.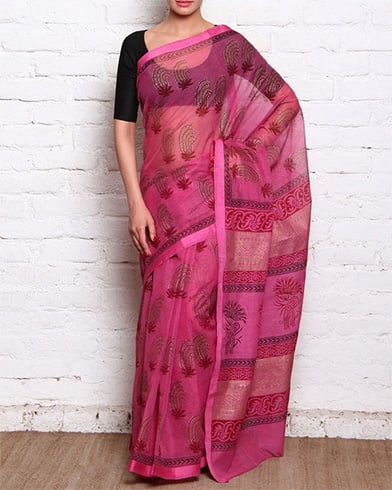 Bandhej Saree: A Bandhej is not just one of the costumes of indian states, it is a world- famous saree as well. A Bandhej can be identified by its vivid colours and patterns. The tie-and-dye technique of the threads makes it a must-have wardrobe item for the Spring.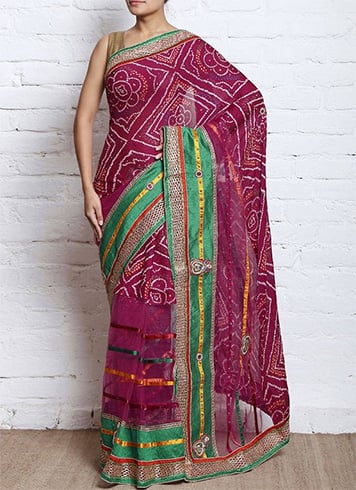 Lehariya Saree: Any idea on what Lehariya means? It stands for Waves of the Ocean. That doesn't mean a lehariya saree comes in only blue color. Rather it is available in magnificent colours which brings colour vibrancy to your wardrobe. Zig-zag and stripes are some of the distinctive patterns that make Lehariya saree take pride in the indian dress name list.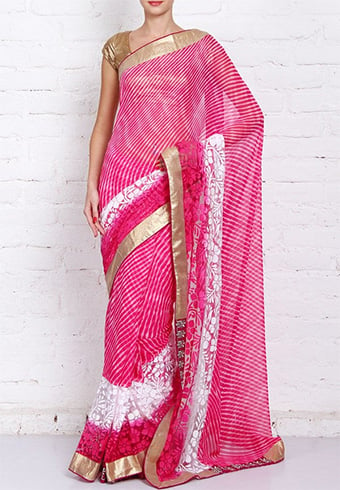 Jewellery Specialty
Borla: Not just an ordinary maang tikka but a stylish headgear worn by the Rajasthani brides and women. It has a spherical or cylindrical pendant which hangs at the center of the head. Comes in colourful and eye-catchy patterns for women of all age-groups.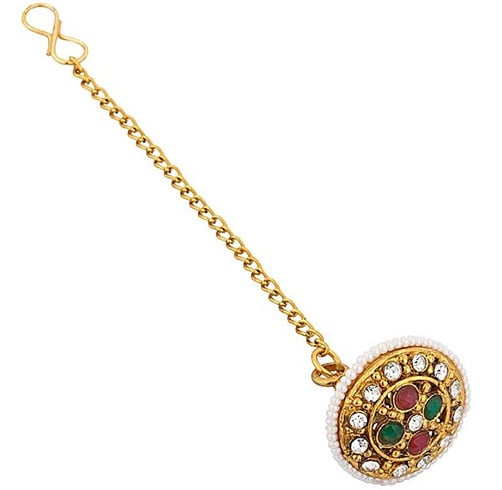 Karanphool Jhumka: Embellished with diamonds, pearls, and rubies, the Karamphool Jhumka is in the shape of a bell. The center of this types of indian jewellery has truly majestic floral design.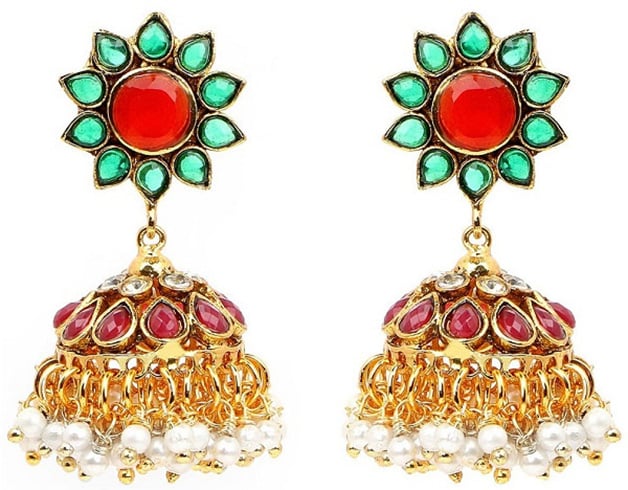 Haath Phool: This is a famous bridal accessory designed to decorate the back of the palm and fingers. The beauty of this hand ornament lies in the floral motif in the center which is linked with 5 rings for the fingers. A Haath-Phool is mostly made from silver and Kundan.
Now that you are more informed about the names of Indian dresses and jewellery, tell us which of the costumes and jewellery options of which state you love the most (other than the ones of the state you belong to).
Images Source: pinterest