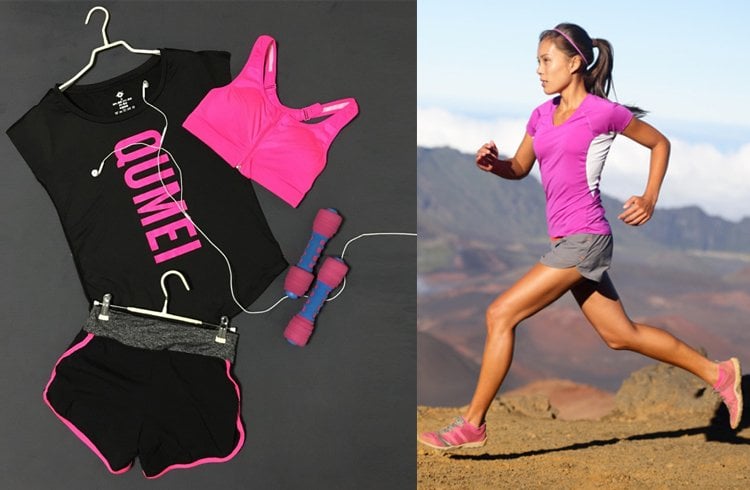 Given the lifestyle of today, how much do you run? Or I suppose, wait for the "free" time to run?
To my mind, we run for health, to get an escape from the maddening city life, to get closer to personal goals, to chat with friends, for marathons, and for a cause – noble and social both.
Now this kind of running needs the right support in terms of running accessories – fashionable gear such as the right shoes for your feet, the right clothing for gait, bust and hips, the right music, even the right phone accessories.
Well, with fitness and toned abs becoming a need today, our running accessories are climbing like anything. By women's running accessories, I mean, best running accessories, phone accessories for running, running music accessories, running shoe accessories, night running accessories, etc.
top running accessories
Let us have a look at few must have running accessories and see how fast we can go up in our fitness endeavours.
1. Nike Air Max 2017 For Women
Welcome 2017 with the 'item' in running accessories – Nike Air Max which fits the bill in running shoe accessories. It has fly-mesh upper and multi surface traction which makes it a worthy choice in street casual to general gym shoe… I will call it the perfect women's running accessories.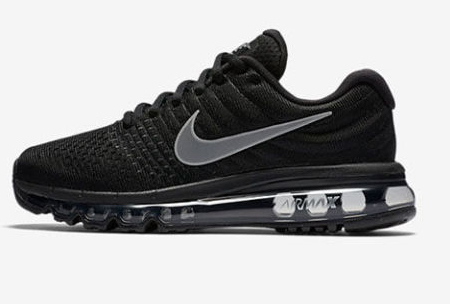 2. Performance Merino Tank
Not only is it the No. 1 tank for a cool run, this Performance Merino Tank is a must have running accessories. It is super light and super soft on one hand, breathable and beautiful on the other. The athletic fit in it is further boosted by perforated back details which boost airflow and there is a back stash pocket to accommodate small items of essential. This women's running accessories comes in two colours – Black and Spectral.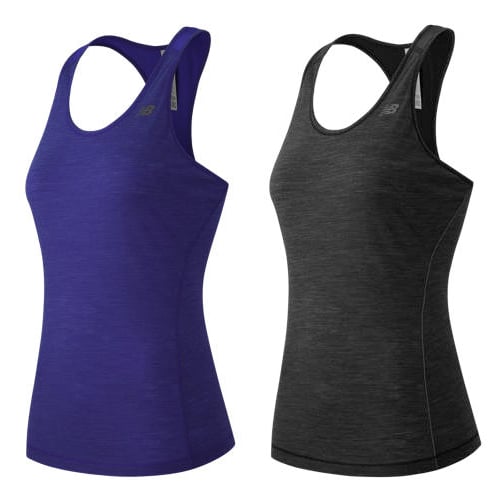 3. Roxy Ozalee Workout Vest
Slip into this sports vest not just for the workout bit, but the fashion high it gets you in. Whether it is a tricky yoga move or 'n' number of workouts, the loose-fit and wicking fabric is available in three prints. These running accessories are ideal for running right up to December.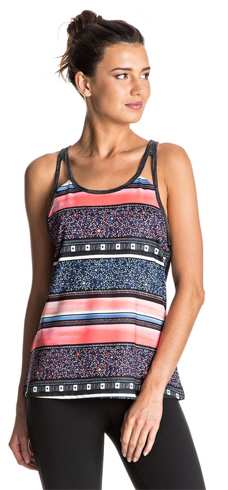 4. Newbury Layer Tee
Enjoy the relaxed fit of this sleeveless tank top which doubles up as easy women's running accessories. It is made of polyester, nylon and spandex and doesn't cling to the skin. Available in Blossom and Galaxy shades, the stripes of this top and the keyhole back will make you fall in love with it and would be perfect to your sexy sports your bra as well. Comfy and breezy it is, especially during and after workouts.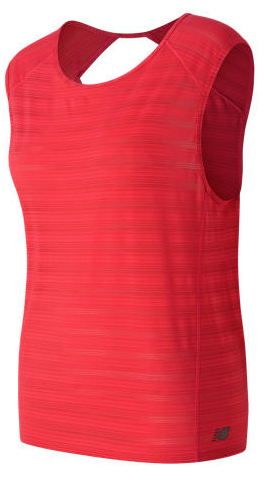 5. Gymshark Seamless Long Sleeve Top
Available in Plum Marl and Mint Green Marl, the Gymshark Seamless Long Sleeve top gives you a closer, more comfortable fit. It keeps you covered and comfortably so during your workout. Plus it has thumbholes to give you extra coverage. Call it a no-nonsense, figure-hugging winter base women's running accessories.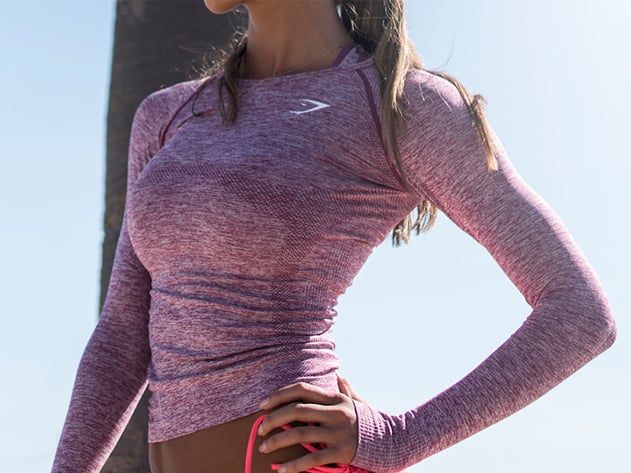 6. Puma Running Women's Graphic T-Shirt
For warmer autumn days, the Puma Graphic T-Shirt qualifies as a must have running accessories. The polyester fabric in it draws sweat out from the skin, and cools you down quicker too. Which is why, wear it in the autumn months, and not in extremely cold winter days. It has Raglan sleeves which gives you more freedom in movement.
[ Also Read: Running Tips For Beginners ]
7. Brooks SureShot Racer Bra
Sports bras can be tricky at times. Sometimes they look loose to provide you enough support. And sometimes too tight to make you feel as if you are wearing a corset. The Brooks SureShot Racer Bra has soft poly-spandex blend which makes it the part of perfect women's running accessories.
[sc:mediad]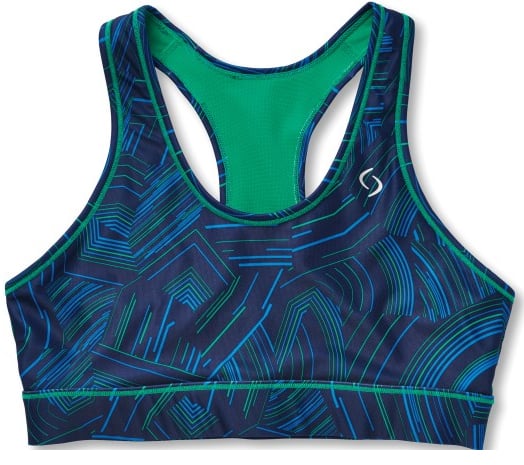 8. Sweaty Bands Solid Non Slip Wicked Headband
With these velvet-backed headbands, Sweaty Bands are heavy endurance sweatbands which are able to resist the dampness and constant bounce of a runner's head. That's why they are must have running accessories.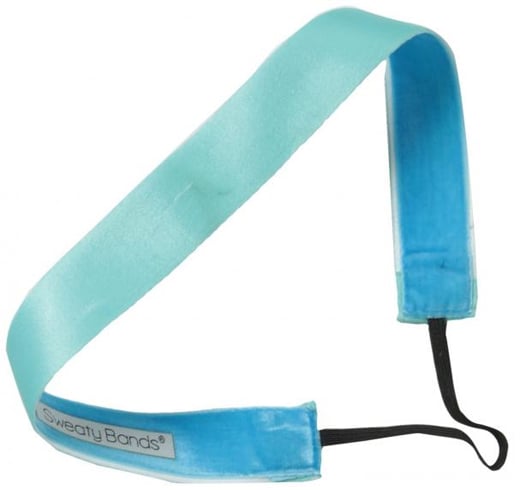 9. Gym Armband
Strap on this phone accessories for running to your arm while doing any outdoor sport activity, running or jogging, and improve your fitness quotient without worrying about where to keep your phone!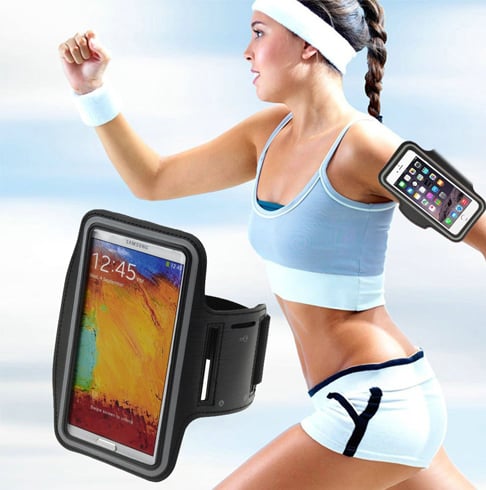 10. Night Running
Slip into this short sleeve t-shirt and reflective combo pair. This night running accessories is perfect for yoga.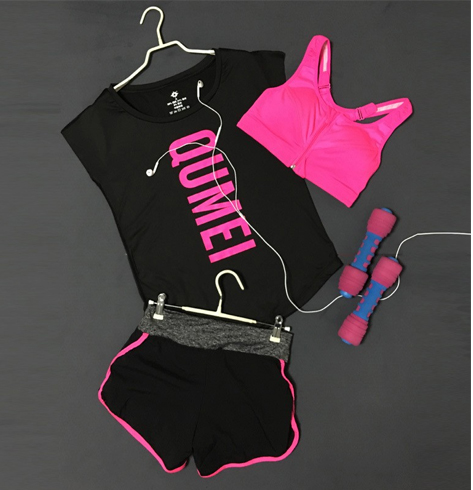 11. Run With Music
Plug in when you run as running music accessories gives you the full concentration when you are going the distance. It also keeps you focussed on happier things and helps you accomplish longer distances than you started out to.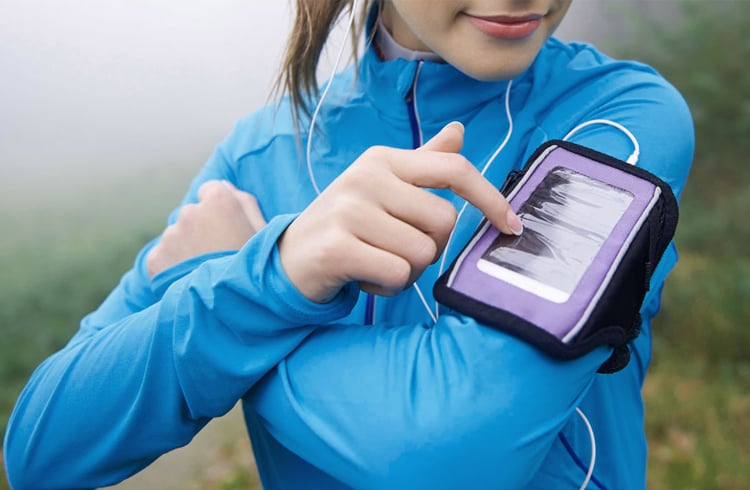 So which of these are going to make it to your list of best running accessories? Drop in your replies. If you have more suggestions to add on to our list of women's running accessories, feel free to write in.
Images Source: pinterest