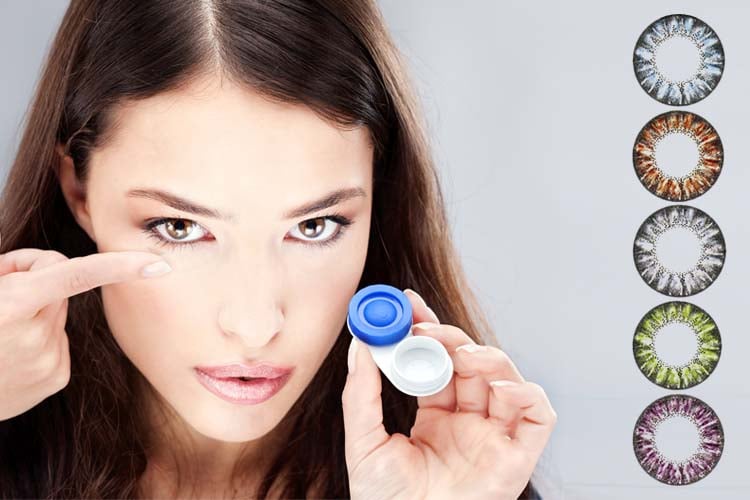 How often has it been that you were walking down the road and hailed public transport, when you bumped into someone who was wearing one of the best eye contact lenses, and instead of complimenting them, you were taken aback by shock? Now why does this happen? It could be that the so called best eye contact lenses worn by them were not up to the mark, quality wise or maybe the color of the best eye contact lenses just didn't suit their personality, style or skin tone too. We aren't here to shame anyone for their fashion choices; we rather help you understand how to choose the right gorgeous fashion contact lenses. Read on please and understand what colors to choose for the lovely skin tone you have been blessed with!
Types Of Fashion Contact Lenses
There are 2 types of colored contacts for every skin tone.
Prescription color contacts that help correct nearsightedness and farsightedness, and
Plano color contacts that are worn for cosmetic reasons and nothing else.
In most cases, the colored lenses you see in the market and in high end showrooms on sale are those that help emulate the natural look of the iris. This is an area which has various colors, shapes and lines to its name which is why lenses are to be worn that match the naturalness for a flawless look to come through.
Here's How To Choose The Right Color Contact Lenses
There are few factors upon which the choice of contact color lens would depend on such as:
Hair color
Color of your skin
But in most cases, in addition to these two, there is a personality we are all born with which we want to show off and hence would choose colored lenses that are subtle or natural or maybe dramatic and daring too.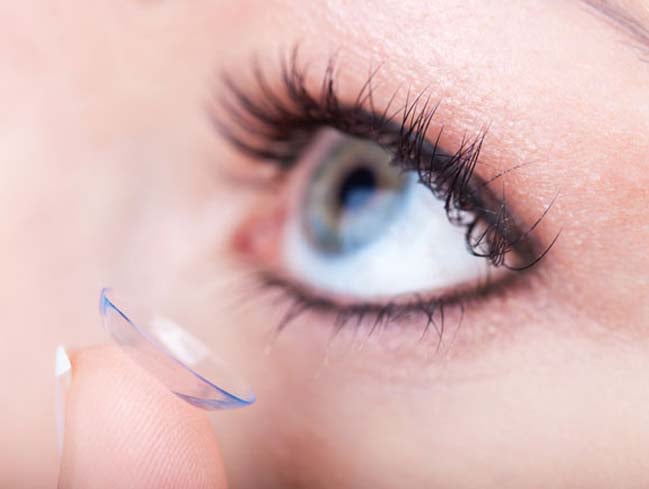 If you have light eyes, the change in appearance would be done only by choosing subtle colored contact lenses, which makes the iris look very natural. However, if you still want a natural touch and a different eye color, you could use green or gray, which is best for women with medium to very fair skin types.
For women who don't mind the daring dramatic look and have cool complexions with undertones in blue, a warm toned colored contact lens pair should be chosen and worn.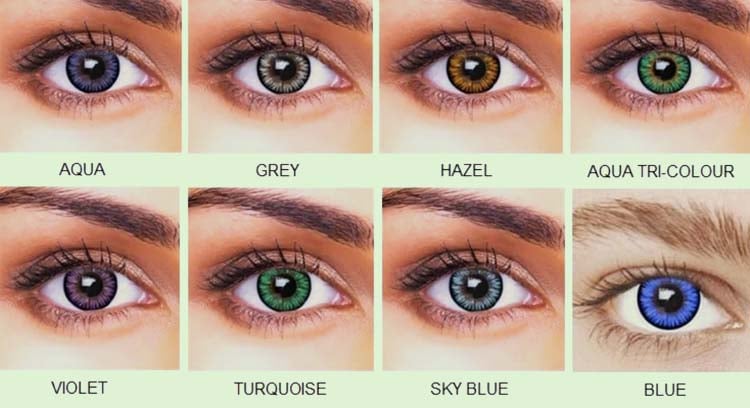 If the eyes are dark, you need to have an opaque tint for the iris to deck up in or else the reflection of the iris would make it look as though a piece of glass was placed on your eyes. One could try hazel and light honey brown shades, and for the daring ones, violets, greens and blues would be nice to wear.
[sc:mediad]
[Also Read: Know All About Hazel Eye Color]
For Women Who Want An Individualized Look
There are brands that would make customised colourful tints, and they are for plano and prescription glasses alike. The densities with such glasses are one of a kind and in a varied range too. Most of them are semi-translucent and have a natural appearance when. Even if you have an eye injury, the custom tinted glasses can help camouflage the same. However, speak to your ophthalmologist regarding the same before you invest in them.
Remember, when choosing custom tinted contacts, you wouldn't be using them for prescription purposes. Their aim is to make sure that the pupil and the iris look healthy, and are worn only for cosmetic reasons. This is why, cosmetic tinted colored contact glasses are worn by many for aesthetic reasons only!
Eye Lens Colour For Fair Skin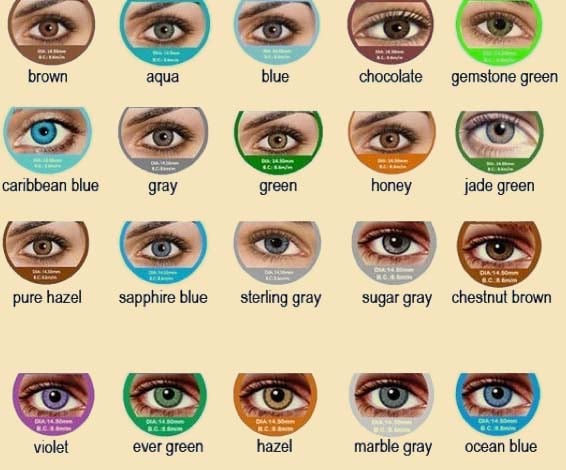 Eye Lens Colour For Dark Skin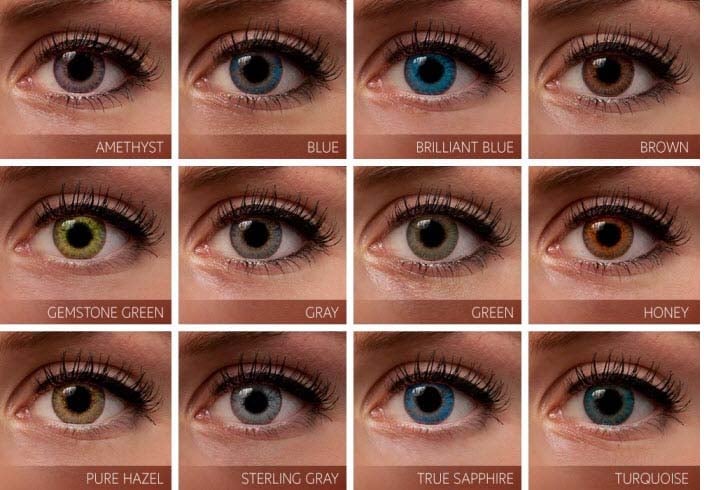 We hope this information on choosing the right colored contact lenses and how to wear them, and along with which ones to choose for your skin tone comes in handy for you.
Images Source: pinterest