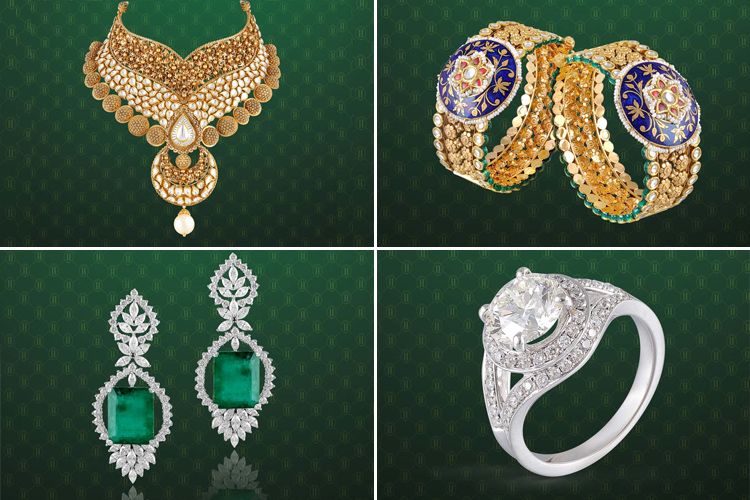 A woman's desires are endless when it comes to jewelry. From cuts, designs and color; her attention to detail is paramount. For her, jewelry is not just a piece of ornament that adds opulence to her attire but is also a trunk full of joyous memories. Their significance becomes more immense because of the massive emotional value that is attached to them.
Being an essential part of every woman's collection, buying jewelry requires a great deal of thought and effort. Therefore, it is always wise to invest in pieces that are elegant, timeless and versatile. For the upcoming wedding season, choose accessories that have brilliant craftsmanship and stylish designs like the ones well known from the house of fabled Hazoorilal – Fine Jewellers in Delhi.
For brides to-be or otherwise, we have solicited a list of some must-have jewelry items for the impending wedding season that will add splendor to all your outfits. We assure you that they will never go out of style. Take a look at them and marvel at their sheer gorgeousness.
A pair of scintillating bangles
Bangles have always been synonymous with our grand-old tradition. Primarily associated with married women, its richness and beauty never ceases to inspire and awe us. Get these pair of yellow gold bangles, delicately handcrafted in jadau kundan and studded with radiant gemstones such as rubies, emerald and pearls. The perfect accompaniment for all the traditional outfits, these bangles will definitely make heads turn.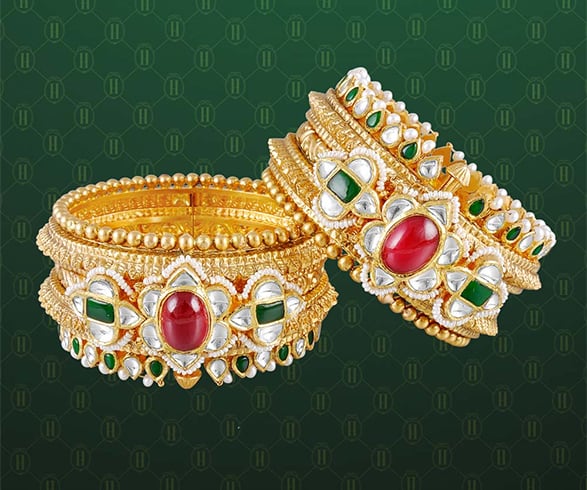 Dazzling diamond earrings
Diamonds, being one of the most beloved gemstones around the world, hold a significant place in a woman's collection of jewels. It is one of the most versatile and elegant precious stones that will always manage to garner praises all around. For the upcoming wedding season, pick this pair of diamond earrings for the ultimate style factor. Having a round diamond cut in 18k rose and white gold surrounded by green Zambian emerald; this is what you need right now to add to your collection! Perfect to be paired with all your traditional and Indo-Western attires, this pair will add an extra oomph factor.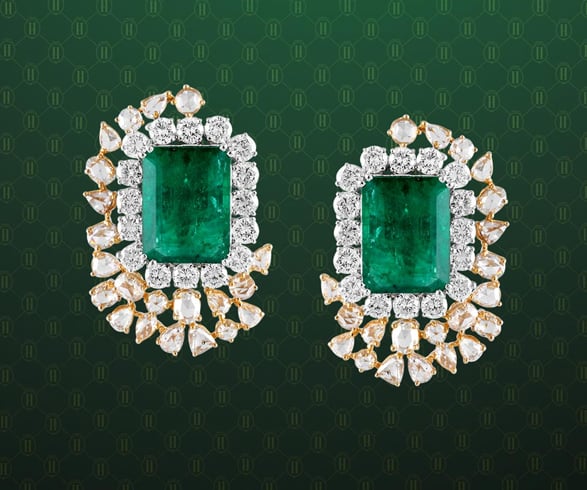 A precious solitaire ring
Investing in a simple yet elegant solitaire ring is a great idea. Epitomizing timeless grace, this ring is a must-have for all traditional as well as formal occasions. Rings always add more flair to your personal style. An essential addition to your jewelry collection; you can get this one encrusted in white gold to stand out from the crowd.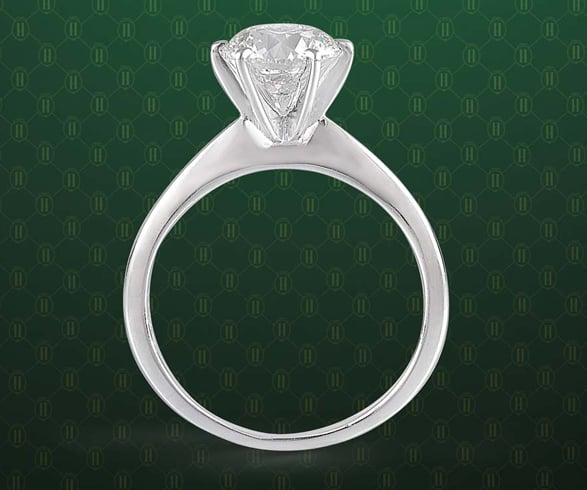 A long necklace
The charm of necklaces remains incomparable. Depending on the occasion, they can be easily dressed for up or down. This master piece long necklace is a winner for all women who are looking for something different and exquisite at the same time! Crafted like a jeweled scarf for the neck, it has a brilliantly cut polished emerald in the center with beautiful old cut flat diamonds- polka, pearls and round cut diamonds as trims in the end. It is an absolute stellar design that you can get from gold jewelry showroom in South Ex- Delhi Hazoorilal Legacy Jewellers. For cocktails and events alike; this is absolute perfection, we must say!
[sc:mediad]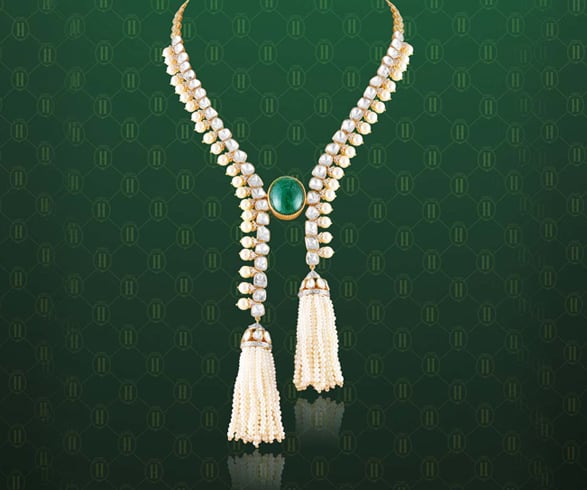 A round necklace
As mentioned above, the charm that necklaces exude is indeed eternal. Get this contemporary chocker style necklace for the impending wedding season and dazzle like a diva. With a hint of Jadau Kundan work, radiant red rubies and a slight touch of matt finish in 22k yellow gold on this neckpiece; adorning this piece will elevate the grandeur of any outfit..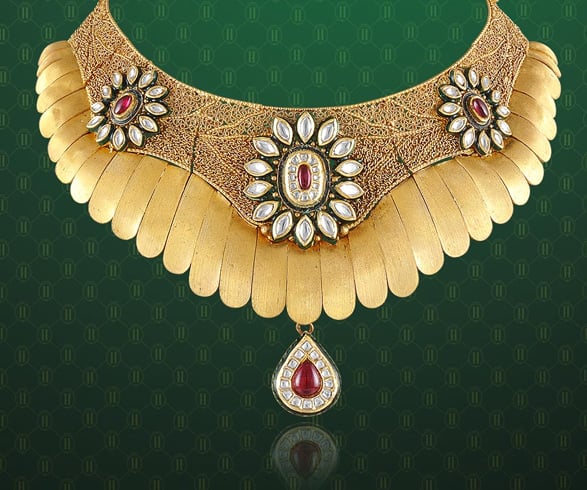 For women, jewelry pieces of all kinds are alluring. The vivid cuts and sophisticated finish is what makes the difference. Get your own baubles to add magnificence to all your outfits this wedding season.
Gold Jewellery Showroom in South Ex, Hazoorilal Jewellers in Delhi