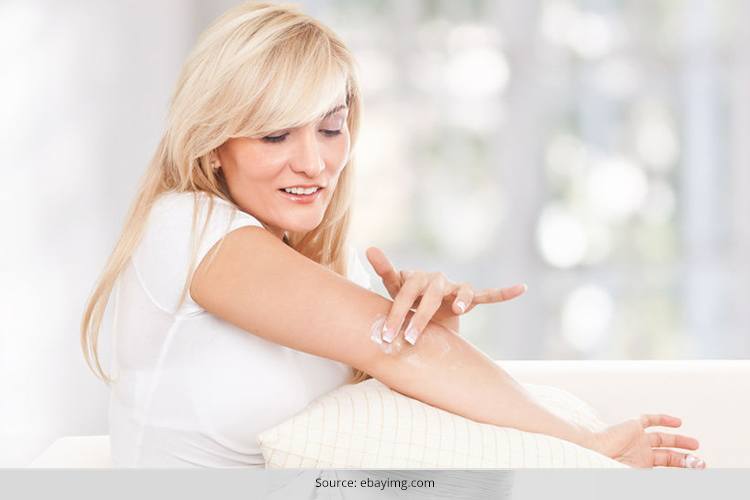 Most people don't pay attention to their elbows. As a result, you have dark, patchy and sometimes very angry looking elbows in place. C'mon guys don't disregard such an important part of your body! Our elbows are always taking the beating. You lather cream on your arms, but you never pay enough attention to your elbows. Dry skin on elbows is a common problem.
[Also Read: Dry Skin Around Nails]
Remove Dry Skin Elbows
Alright, we lied, in order to fix dry elbows, you will actually have to devote some time! It's not that easy to get rid of dry elbows because you have practically not cared about them for the entire season and now you want them soft and healthy? Well, it takes time, but if you do follow these tips we would share with you, you will get your dry elbows remedy. In this article we will give you some amazing tips to remove dry skin elbows in a jiffy.
Petroleum Jelly For The Win!
Yes, that small Vaseline gel will do you much better than those expensive creams. Even from the time of our grandmothers we knew that petroleum jelly is not only an effective cure, but regular use will give us some really good-looking joints. But just using petroleum jelly won't help. When you are sleeping at night, you will have to ensure that the affected area is kept moisturized for the entire night. So take an old pair of socks and cut off the tip. Now you have an open-ended sock with you. Apply petroleum jelly liberally to your skin and especially to your elbows and cover it with the sock. Now wait for magic to happen.
[sc:mediad]
Use Unscented Products
We know that creams that smell delicious is all we want. And The Body Shop products take the crown here. But the bottom line is, those with fragrances and dyes usually have alcohol in them and can further aggravate your dry skin on elbows. Dry elbows causes are generally because your skin isn't that hydrated and you can't really use something which dehydrates your skin further right? So use products which will work well with your skin and if possible use products designed for babies. These are much gentler on your skin and are fragrance and dye-free.
Know What's In Your Moisturizer
If you have been using an expensive moisturizer since ages and nothing seems to work, you should know that you are going wrong somewhere! A very crucial step in curing dry skin elbows is to know what goes in your cream. Here is what you should be looking out for while selecting a moisturizer:
[Also Read: Home Remedies For Dry Skin Conditions]
Lotions with lactic acid work well because they not only moisturize your elbows, but the lactic acid in it also gently exfoliates your flaky skin and prevents further formation.
Products which have ceramide and hyaluronic acid will help your skin to keep in the moisture.
Dimethicone and glycerin are two useful ingredients which help in drawing water to the skin.
Products which have lanolin, mineral oil, and/or petroleum jelly also help your skin to retain more water.
So whenever you are buying a moisturizer, make sure you check out for these ingredients. They are vital for ensuring healthy and non-dry elbows. Palmer's range is one such product which has all these products. It is extremely moistening and rehydrating and leaves your skin feeling soft and supple after each use.
[Also Read: Products For Dry Skin Acne]
These are our tips for getting the most out of your creams and using them to get better looking elbows. Do let us know if you use any of these!