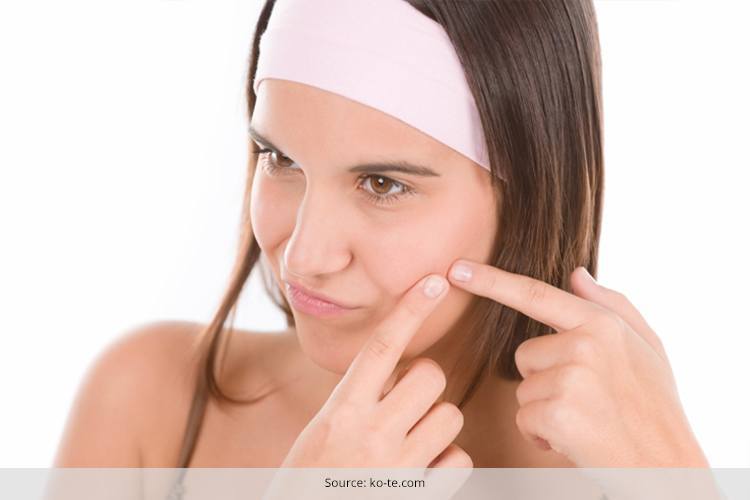 Flawless skin- something which we all dream of and wish for; the good news is that we can all do something to have that skin we all want. But the bad news is, it is hard. Add some dry skin and some acne, and it becomes almost too difficult to even imagine! What most of us know and think is that acne and oily skin go hand in hand. But for some of us, nature decides to do a double take and give you a dry and patchy skin and also some 'wonderful' breakouts to give you company!
[Also Read: Treatment For Dry Skin Acne]
Dry skin acne is in fact not at all rare and it is mostly seen in adults who have already suffered from a bout of acne. Another big problem is how to fight this particular brand of acne? Almost all the products that are available in the market are aimed at people who have an oily skin and are battling with acne. But don't worry, this is why we recommend the article to you and give you some of the best products for dry skin acne! These products are actually easily available in the Indian market and all you need to do is be aware! Not only are these inexpensive, but regular usage will also help you banish those blemishes and after marks!
Dry Skin Acne Moisturizer
For any skincare regime, you have to start with the basics. You need a face wash, acne cleanser for dry skin, and a dry skin acne moisturizer. Notice the fact that these are not just any face wash or creams. These are specially formulated products which not only work for dry skin, but at the same time also work on solving the issue of acne. Let's start!
Best Face Wash For Dry Skin With Acne:
The Body Shop Tea Tree Facial Wash: Tea tree as we all know works against pimples and acne because of its anti-bacterial properties. What's more, this particular one has a cooling sensation and does not irritate or dry up an already dry skin. For summers, this one is an excellent product and even a small quantity can clean up your face pretty well.
[Also Read: Dry Skin Therapy]
Price: Rs. 625
Cleansers For Dry Acne-Prone Skin
The next step in your skin care regime is using a good cleanser. Cleansers can also be substituted for the face wash. Among the products for dry skin acne, this is the list of cleansers that have been tried and tested and have really worked:
[sc:mediad]
The Body Shop Vitamin E Cream Cleanser: This one is revolutionary and super gentle on acne-prone skin. What is best about this product is that it is extremely light and when you use it on your face, there is just a thin layer of it. Apply a thin layer on your skin and wash off with cool water. Use it regularly to see a difference in your skin texture and also see a reduction in the number of pimples you have!
[Also Read: Led Light Therapy For Acne]
Price: Rs. 751
Lotus Herbals LemonPure Cleansing Milk
This one is a much cheaper cleanser than the Body Shop one and works just as well. Many people prefer to use this one more in winter than summer because it is a little heavy in texture. It works wonderfully well on dry skin and prevents further breakouts too.
Price: Rs. 200
Dry Skin Acne Moisturizer
After you are done with your cleansing, a good moisturizer will seal the deal. An important point again to keep in mind is that you should use a product which will not overtly dry you skin. Here are our picks:
Olay Natural White Cream: It works like magic. It is highly effective on old scars and can help remove them effectively.
Price: Rs. 200
Vicco Turmeric Cream: This one is India's best cosmetic cream. Yes, it may not smell that good, but it is actually a great cream to stop dry skin and also get rid of those blemishes!
So now you know our top picks to give you a blemish free and beautiful skin. Let us know in the comments what suits you best!