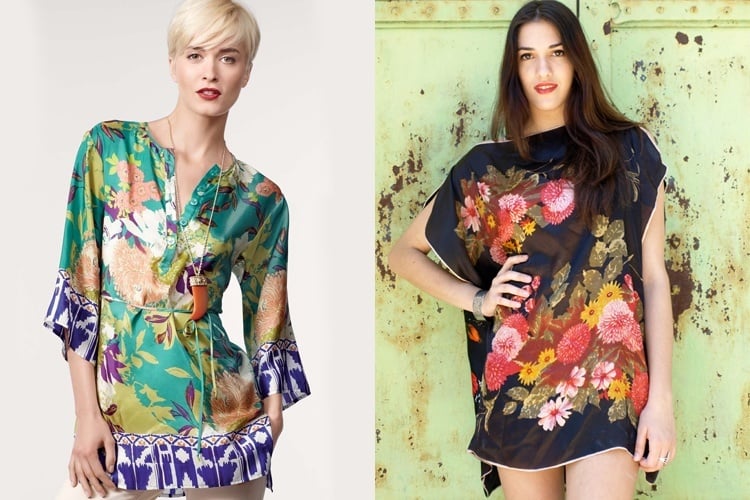 With long flowing dresses, leggings, dress pants, palazzos or even with your ethnic Indian wear, the humble answer how to wear a silk tunic top comes through. The versatile garment can be a treat to the fashionista, sitting in the closet and waiting to be explored, only if she knows how to wear a silk tunic top.
[Also Read: Tunics by Manish Malhotra]
Different Ways To Wear Tunic Shirts
So ditch the boring trousers and a tunic, and let us show you best on how to wear tunic shirts in more ways than one. Let's get started.
Casually Yours
A printed sexy tunic top can be paired with cotton structured trousers for a casual evening out. You don't have to try too hard to make a statement, since this look when worn with a statement neckpiece and ballerinas, does its job!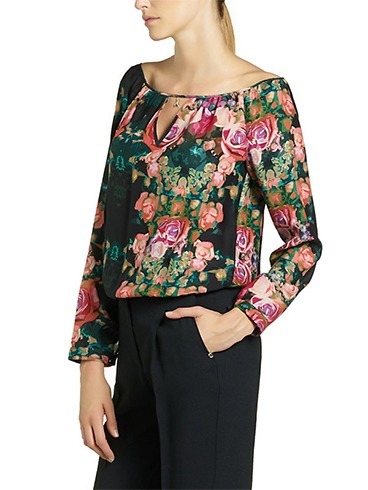 With Ripped Denims
You could pair up the silk tunic tops with a pair of ripped denims or plain denims for Friday dressing at work. Keeping all accessories away and using minimal makeup too, your look would be an astounding one!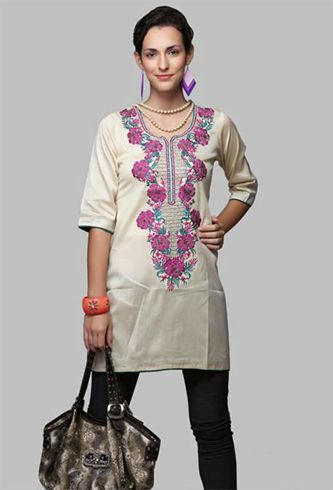 Silk Tunics For Festivals
To keep your look light and very casual for the festivities around, you could pair up the silk tunic top with a pair of trousers of jeans. The embroidery on the silk tunic top is grandeur enough to flaunt at the parties! Here's your answer on how to wear tunic shirts!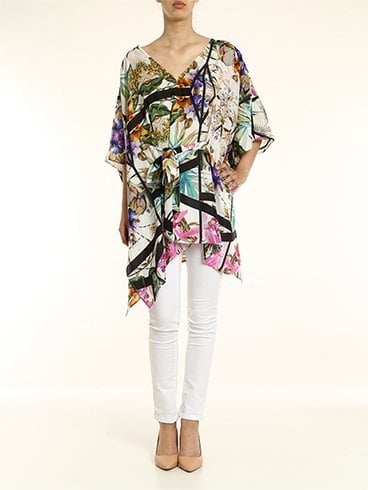 Oversized Tunics
Oversized tunics are back in style and perfect to wear when there is a nip in the air. You could pair up the oversized twisted tunic top in a very haute manner, with black opaque leggings or dark ciggy pants. To enhance the look, you should wear pumps or heels for an illusion of grandeur!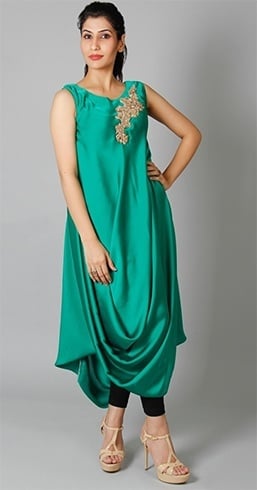 Emboss Pockets
Get your silk tunic tops embossed with pockets on them, and wear them with bell-bottom pants. Bring back the retro look and stun the evening onlookers around!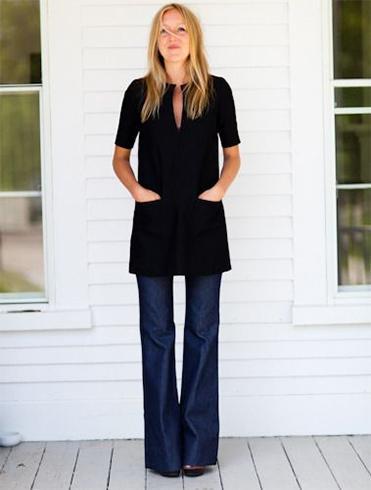 Cuffed Pants And Tunic Tops
A silk oversized tunic top can be chic and haute to wear with cuffed pants and a pair of crocs. Perfect for a girls night back home, where you could just let all your inhibitions flow.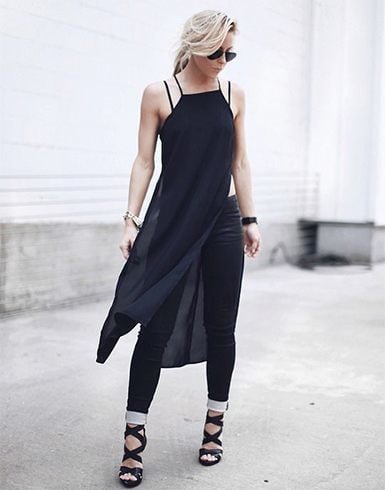 Let It Flow
Wear the long flowing tunic top in silk, with white pants and heels. The all-white saga for the summer months next year would be a fashion statement that you could make!
[Also Read: Fashion For Women In Their 30's]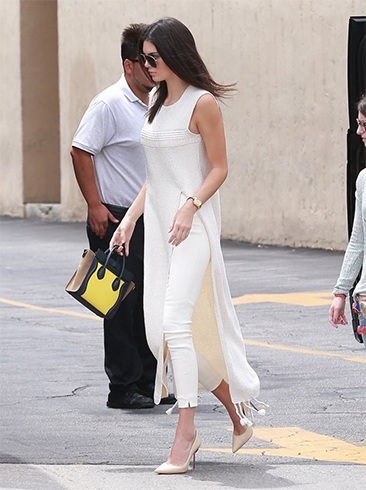 For The Pool Side Or Beach Parties
Planning on hitting the pools early next year, and wouldn't know how to look cool without showing off that bikini body too much? Here's your answer- a silk tunic top with intricate embellishments at the collar, that's it!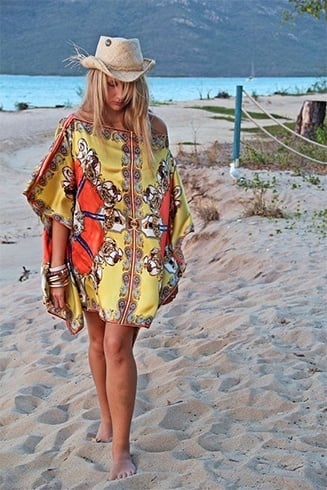 Gypsy Boho Look
Quite sexy and bohemian when you wear an embellished chunky waist belt on the gypsy tones and a bohemian silk tunic!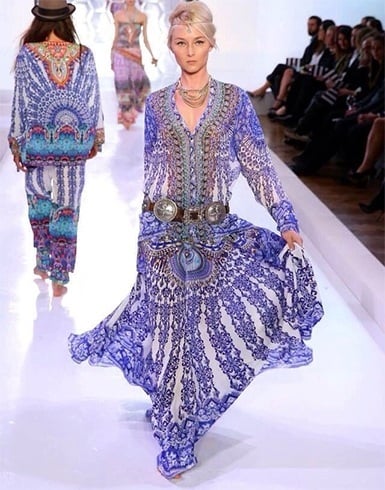 Street Style
Off to the market or maybe rushing to the mall to meet up with friends, you could grab a pair of boyfriend shorts and pair it with a dark embroidered tunic top!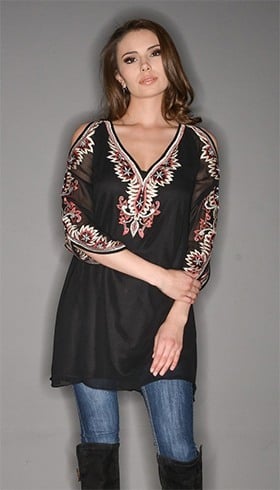 With Bearpaw Boots
For the nippy winds in the evening by the sea, wearing bearpaw boots with a batik dyed tunic top in silk would be a fashion statement to flaunt under the stars!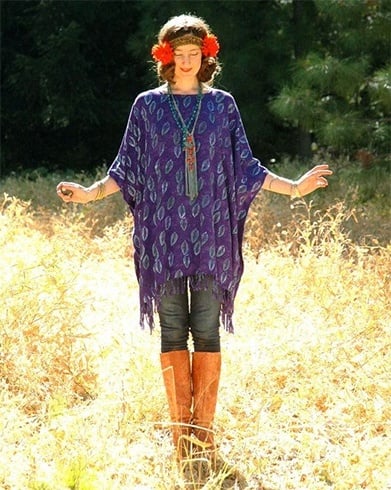 [sc:mediad]
Floral Tunic Tops With Hot Pants
For the rain dance parties you would be attending, floral tunic tops would grace the occasion better when worn with hot pants or boyfriend shorts.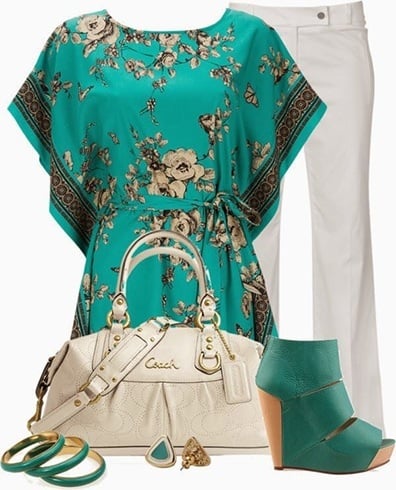 Off To Work
Chilly and cold would be the days at work and getting into Friday dressing to look chic would be a toughie! But with a mint tunic top in silk and black leggings, you can keep warm and toasty.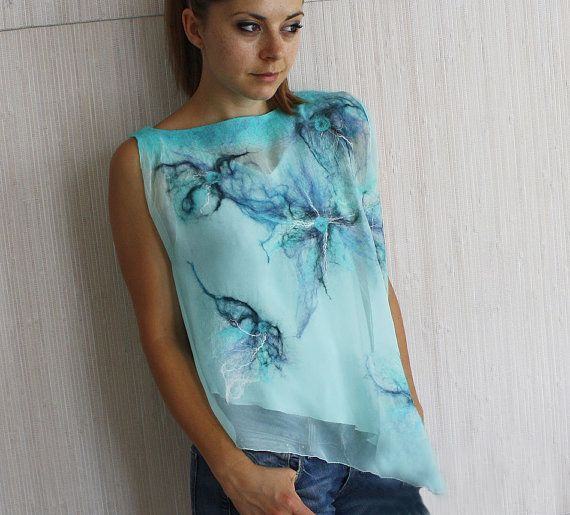 For The Baby Shower
Large tunic tops over leather leggings and an oversized flimsy fabric coat in polka dots, why not? It's your baby shower event and you need to look yummy as a mummy to be!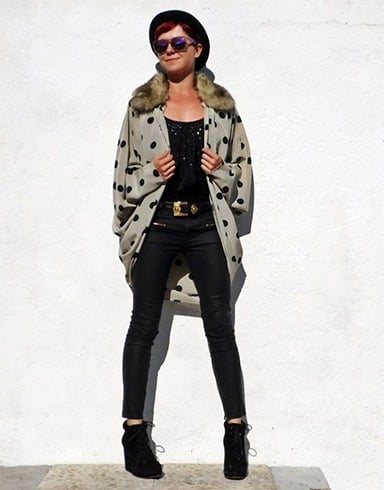 Wear It With Pants
Love the way the Japanese wear their silk tunic tops; with pants!
[Also Read: Gypsy Fashion For Every Day Wear]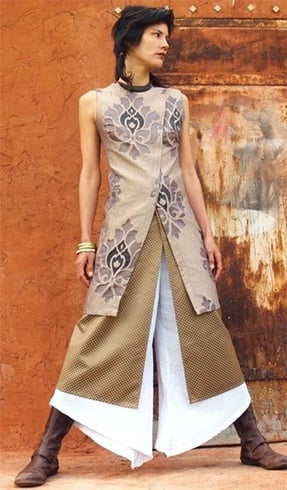 We hope these ideas on different ways to wear tunic shirts and tops come in handy. There are many more ways to wear a tunic for sure, and we would want to know from you how you style them all! Do write in!
Image source: pinterest.com