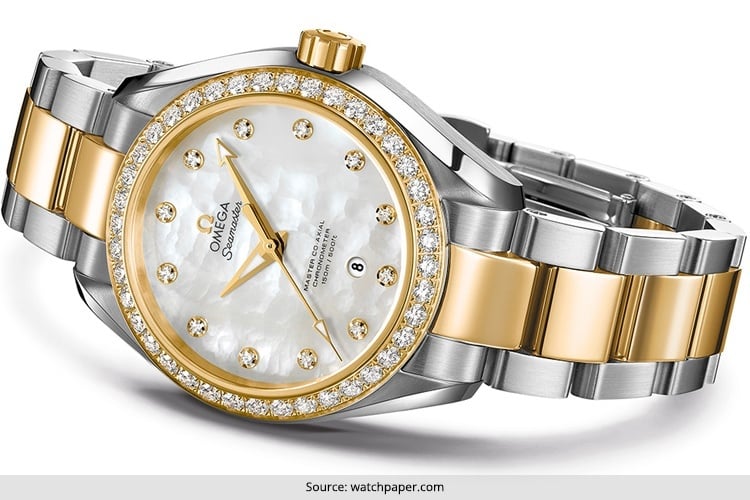 Founded over a century ago, the legendary Swiss watchmaker Omega is a household name for any and all timepiece enthusiasts. As part of Switzerland's rich heritage for quality craftsmanship and precision, Omega is far more than just a symbol of status or privilege – it's a name that carries a history of perfection and true caring.
But more than that, Omega watches are known for their dedication to providing women with a proud amalgam of elegance and distinction – they're an excellent choice for women with a sense of style and function.
Not Just A Man's World
Watches are the classic wrist accessory of choice for men, and even more of a power statement for women.
Delicate, beautiful and built to last, Omega's watches for women are both in direct contrast with the rugged masculinity of their male counterparts, and in synchronization with their time-tested precision.
From models to athletes and business magnates, women of power and significance from all over the world have sworn their reliance on Omega to provide them with the best of the best in the world of watch-making – and they make their point in the most elegant of ways.
[Also Read: Most Expensive Watch Brands In The World]
A Timeless Piece Of History
Omega watches have withstood the test of time in ways no other brand can emulate. First built as precision devices of renowned quality in 19th century Switzerland, Omega watches became the watch of choice for the British and American armies in the First World War.
Since then, NASA, the world's foremost space agency, has made Omega watches their default and most trusted timekeepers. The first timepiece on the surface of the moon was an Omega creation – and alongside astronauts Neil Armstrong and Buzz Aldrin, notable figures like United States President John F. Kennedy, Britain's Prince William and super-spy 007 himself have all relied on Omega and its various watch models to produce the highest standard in style and engineering.
Nicole Kidman, Cindy Crawford and Michael Phelps are all well-known, high-powered stars with an affinity to Omega's contemporary timepieces.
[sc:mediad]
Function Through Form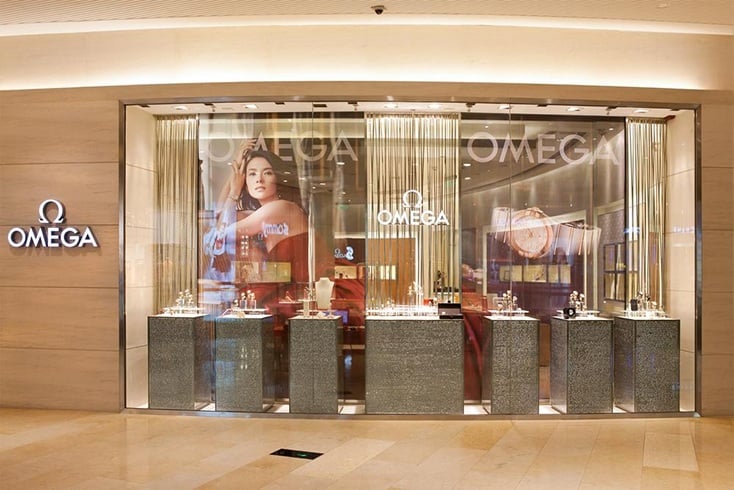 Built to withstand time with the legacy and heritage of Swiss watchmaking, Omega watches are the industry's epitome of following the highest standard of function, while preserving form. Omega is a company that does not compromise style and design for engineering prowess – and aside from the numerous endorsements the world has made to Omega over the last century, it shows most clearly in the watches themselves.
According to the official company website, Omega is named for the fully-industrialized 19-ligne movement that started the company's revolutionary success in the 19th century, Omega watches are built with resistance to temperature, shock, water – and as a world-first, magnetism.
[Also Read: Bracelet watches For The Ladies]
While choosing a watch like an Omega, is a matter of taste, within the watch's casing it is science and engineering that dictates the standard. The Si14 silicon balance keeps time within a precise window of less than a second of fluctuation a day – legendary for a watch built to withstand its environment.
Their patented co-axial, twin barrel construction give them the ability to keep time perfectly for generations – but even with such durability and importance put towards the unseen complications of a quality watch, Omega is sensitive and well-versed in the modern pulse of female fashion.
Built with varied materials, women have an extensive array of choice when it comes to looks. From stainless steel to quality leather bracelets, and a colourful selection of metal casings, Omega's master chronometers can be as beautiful as the jewel-studded Constellation, or as simple and elegant as the ceramic-plated De Ville.
An Omega watch is a trendsetter all over the world. From Europe and America to the collection of Omega watches in India at Ethos Watch Boutiques, these timepieces are accessories that stand out and make their point as distinguished pieces of fashion and function. Their relevance and timelessness echoes from the vintage years of the 20th century to today and beyond.
Truly Priceless
Omega watches command a respectable price tag; but given the company's quality and history, a watch built by Omega is far more than a simple timepiece – it's an heirloom in-the-making. Omega builds chronometers that are meant to outlive and outlast, with dedicated warranty for two decades, and full mechanical support for years after.
Omega's attention to quality puts it at a true value that goes far beyond its price. According to the Federation of the Swiss Watch Industry, Omega possesses the largest market share and value in the world of timekeeping. With that in mind, Omega's creations are meant to serve as a testament to mankind's ability to keep time rather than being a simple product. When women choose Omega, they're choosing an icon of power for themselves; a watch that doesn't just keep time, but exudes a beauty and elegance that defines and gives a physical body to its rich history.