You are rocking some really long tresses this season. But how do you actually style your hair when you have a formal occasion? Well, don't worry, because we have some amazing and easy hairstyles for long hair just for you!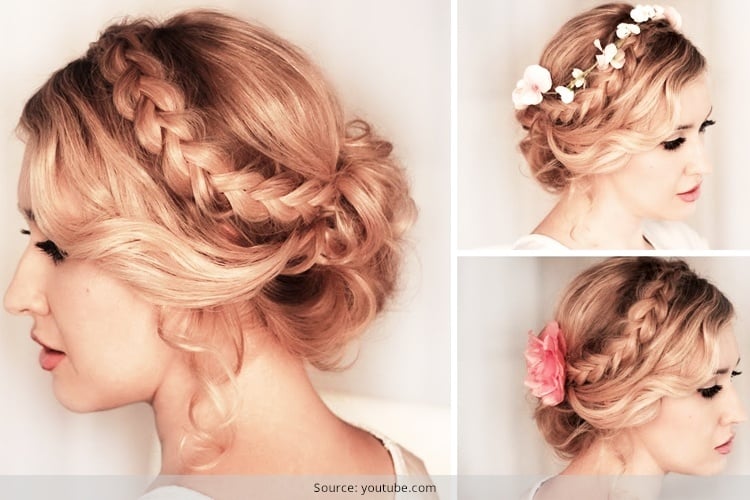 [Also Read: DIY Hairstyles For Dates]
Check These Easy To Do Hairstyles For Long Hair:
Don't forget to try these easy to do hairstyles for long hair at the next formal occasion! You can thank us later.
Long Pony, Sleek and Shiny:
Now this is one look that is rocked by so many celebs too! This is easy, fun and gives you a very fierce look. Top it up with some glam makeup and you are good to go.
How To Rock It: Simply gather all your hair towards the top of your head and tie a high pony. Since this is a very sleek look, you may have to use mousse or gel to settle down that flyaway little hair. In the end, just run a straightener through your pony to give it an even sleeker look. This is how it should look like:
Check out some celeb inspiration as well:
Miley Cyrus rocks one:
Miranda Kerr is not far behind!
[Also Read: Jennifer Aniston Hairstyle]
Even the Vampire Diaries star couldn't leave this style behind:
Get Them Up In Waves:
Waves on long hair actually look heavenly and very angelic. All you need to do is style the hair in really dainty accessories and you will look like a princess. This is a hairstyle that is favoured in many proms and ball dances. Don a beautiful and flowy gown to complete the look.
[Also Read: Hairstyles For Bad-Hair-Days]
How To Rock It: Pre-damp your hair with some heat protectant crème and let it stay for some time. Once your prepping is done, use a curling rod or a heating iron to get the waves you want. You can opt for tight curls or loose waves depending on your style. Spray on some staying crème so that your hairstyle stays in place. Don't forget to add some really pretty accessory to those curls and waves. Optional: If you want, you can also have a side fringe to accompany your hairstyle.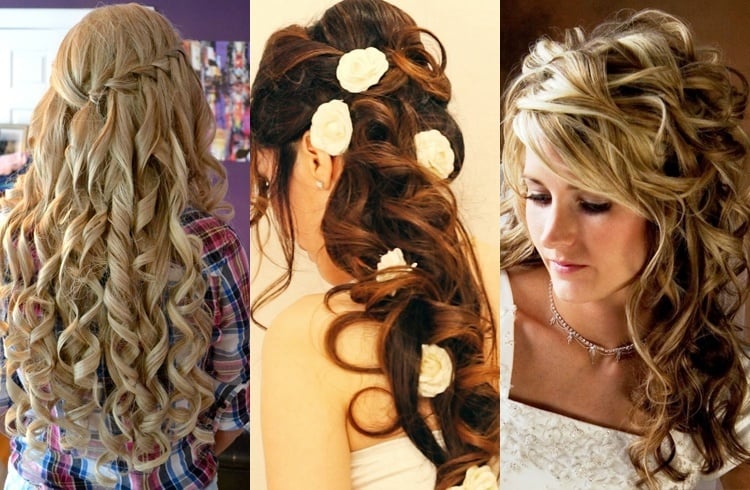 Some celeb inspiration:
Did you know, this hairstyle was Taylor Swift's favourite hairstyle before she chopped off her beautiful and blonde curly locks?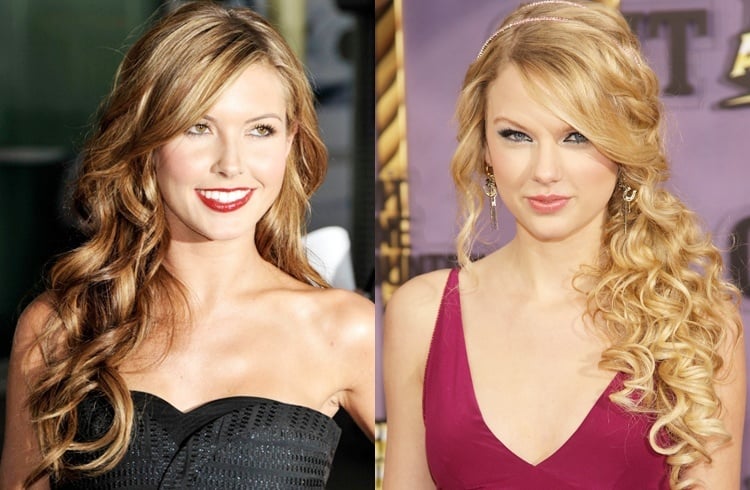 [sc:mediad]
Braiding Them Up:
This is another favorite with the celebs and it is one of the easiest hairstyles for long hair.
Here's How To Rock It: If you have curly or wavy hair, then all you need to do is take out a section of your hair from the side and begin braiding it from one side to the other. Gently arrange the braid like a headband. For those of you who have straight long hair, you will need some prepping and curling. Once you are done, repeat the same braiding procedure. You can even tweak this hairstyle to look very boho.
Simply add a few flowers to the hair!
Some celeb inspo: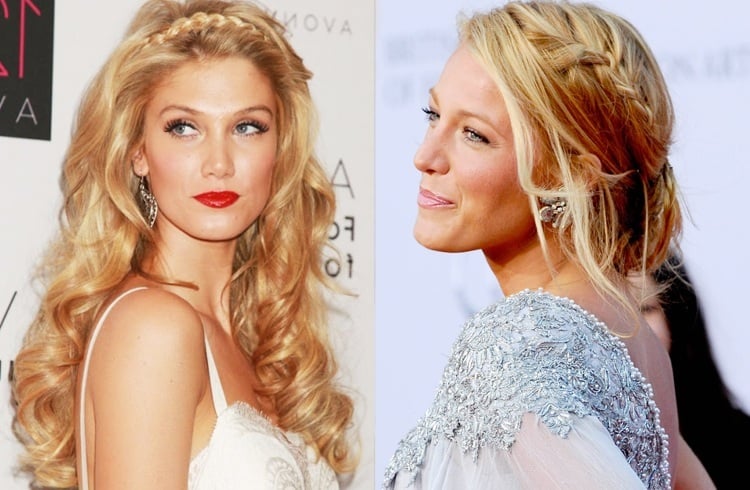 Taylor Swift has all the gorgeous hairstyles for her hair!
Bun With a Twist:
Buns are such a rage these days! You can style them up in many different ways. The bun is really versatile and can even cleverly camouflage a bad hair day! Buns can look ethereal for long hair and you can style them with pretty accessories. This is a favourite red carpet look and many celebs can be seen rocking it too. Add braids if you want more fun!
[Also Read: Deepika Padukone's Hairstyles]
Kristin Stewart rocks a bun with a braid:
Now before we sign off, lets us take you through 10 Hollywood celebrities who flaunt their luscious hair!
1. Blake Lively Hairstyle:
We fell in love with Blake Lively and her hairstyles since Season 1 Episode 1 of Gossip Girl. From dirty blonde to strawberry blonde, she's gone through them all! We literally love her hairstyles!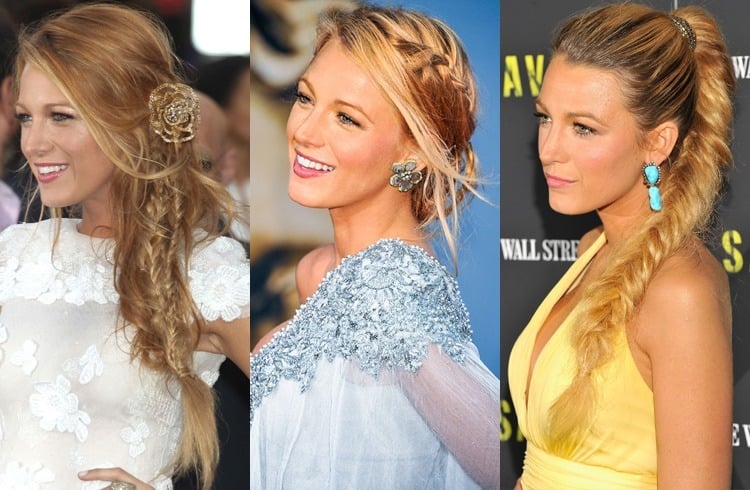 2. Taylor Momsen:
Jenny Humphrey revolutionised emo hairstyle for blondes by going pale with her hair colour and darker eyes.
3. Jennifer Lopez Hairstyle:
This American beauty has all the best features – the skin, the hair and not to forget – the booty! Take a look at her amazing walnut brown hairstyles!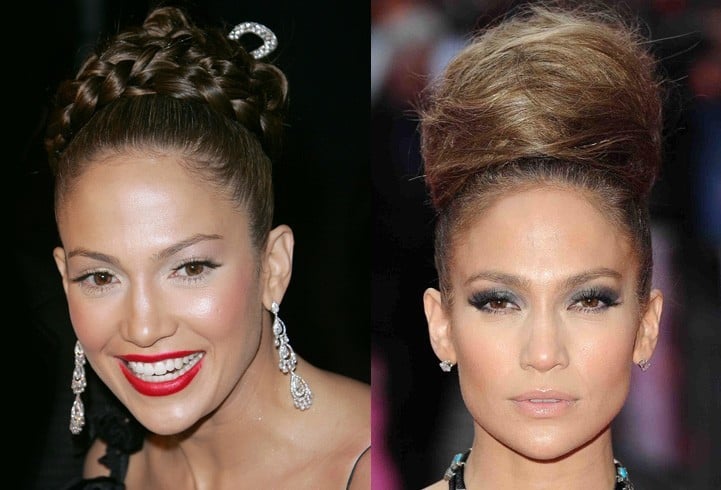 4. Anne Hathaway Hairstyle:
Anne Hathaway is one lady who has tried it all. From a bob to long hair, she's been through everything! And there isn't a hairstyle that didn't look good on her.
[Also Read:  Amber Rose with Long Hair]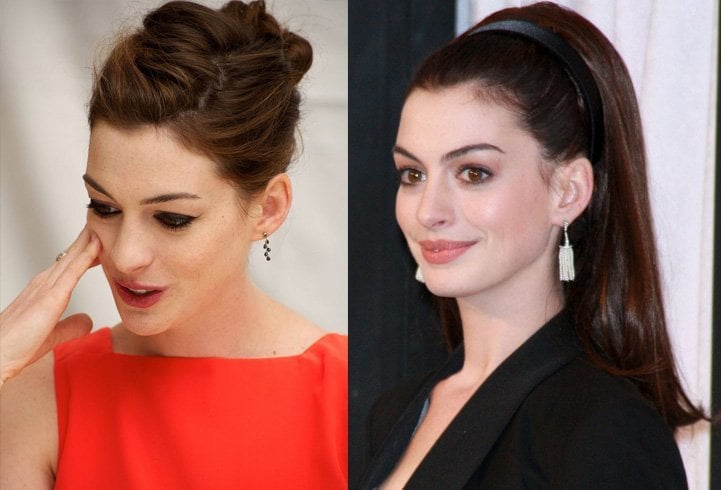 5. Miley Cyrus Hairstyle:
She may have gone through some major identity crisis, but her hair always looked lovely!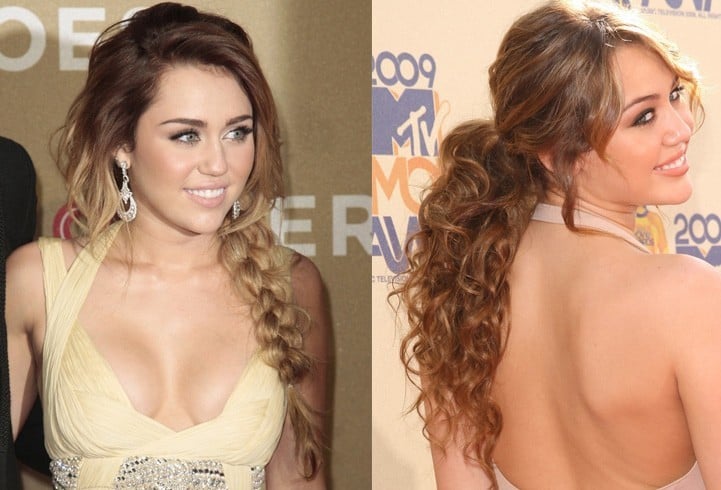 6. Ashley Tisdale Hairstyle:
Ashley Tisdale is another Disney star who had amazing hair and always made us jealous!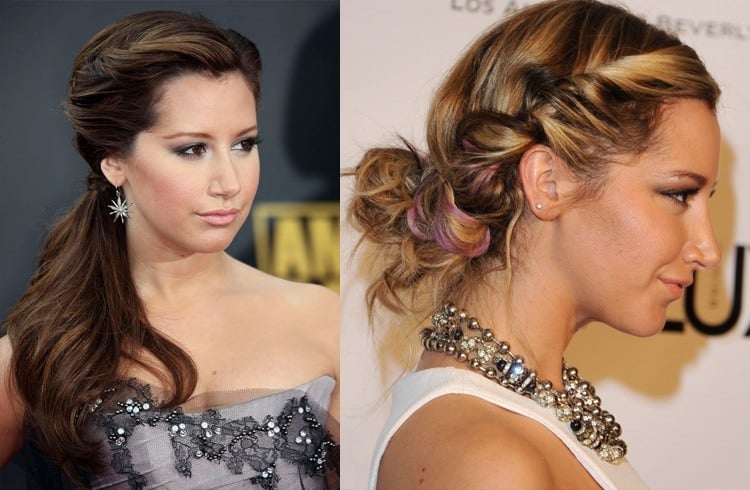 7. Kylie Jenner Hairstyle:
This Jenner sister experimented with hair like no other celebrity. Take a look at her very fun hair –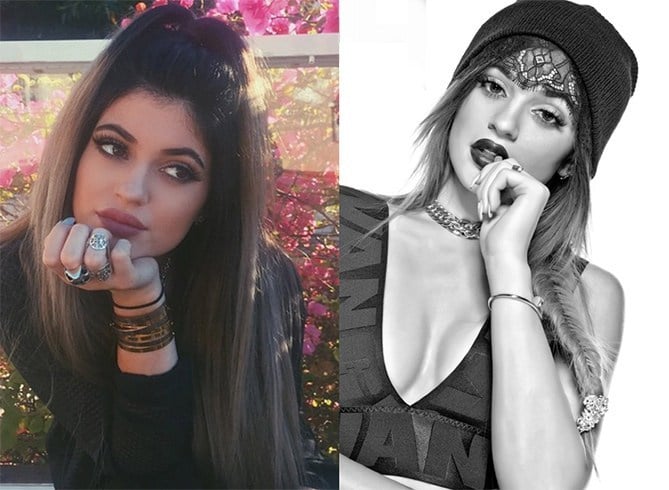 8. Taylor Swift Hairstyle:
When it comes to killer hairstyles, nobody can come close to Taylor Swift. She's another celebrity who doesn't shy away from chopping her hair.
9. Kim Kardashian Hairstyle:
But then again, even Kim Kardashian's hairstyles are unparalleled!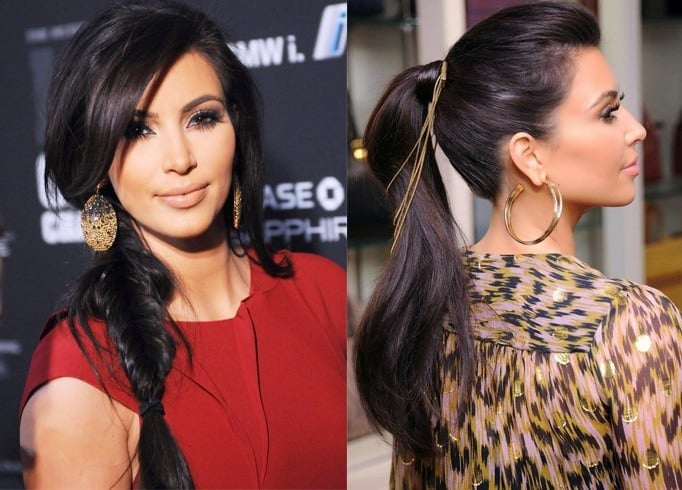 10. Leighton Meester:
We would like to close off with this exceptional woman and her sensational hairstyles!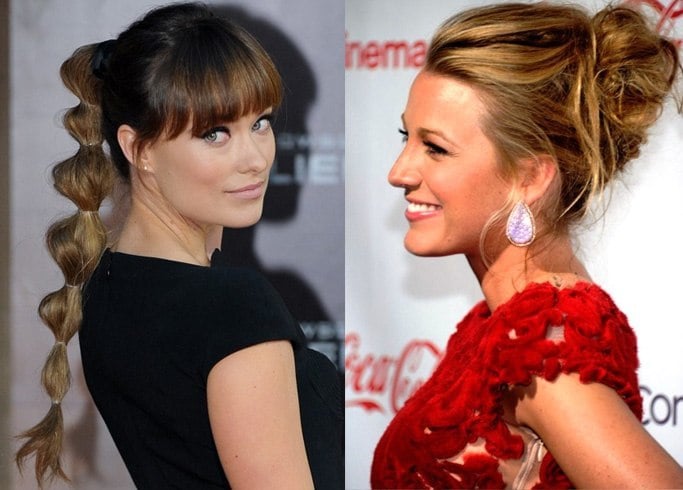 So these were some easy Indian hairstyles for long hair. All you need is some heat protectant serum and a styling rod and you are good to go!