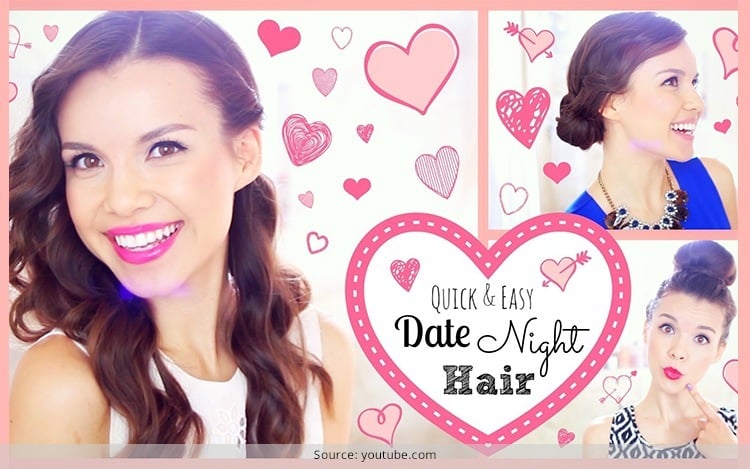 It's date night and besides your dress game being on point, you need some serious TLC for your hair too! These hairstyles for dates are easy, fun and are bound to leave a lasting impression!
[Also Read: What to Wear On Summer Dates]
Let's Get Started With These Date-Night Hairstyles
Confused what to do with your hair? Don't fret, because we have just what you need. These date-night hairstyles you can use and impress your date.
Boho Beachy Waves
Soft waves in your hair look dreamy and very beautiful, and is one of the perfect hairstyles for dates. This hairstyle aims to give you an effortless and cool vibe look. Plus, it is extremely easy! All you need is some salt spritz and a blow dryer. Experts recommend that the hair should be kept a little wet and only half of it should be dried. For that messy look, just spray some salt spritz. If you are feeling the vibe, make it look even better by adding some flowers or accessories in your hair!
Look at her! Doesn't she look gorgeous? Here is some celeb inspiration for you:
Messy Side Bun
The easiest and the chicest side bun in town has to be the messy side bun. It gives you such a cool girl look! If you think it makes you look a little formal, pull down some bangs and side sweep them. You will look gorgeous!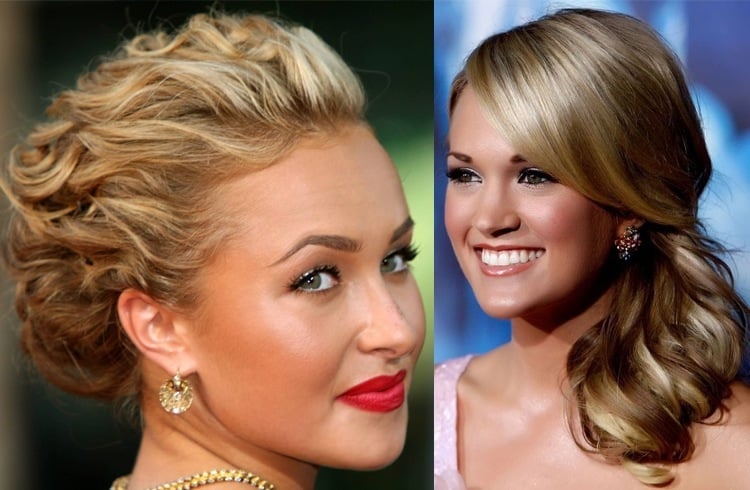 Jennifer Lawrence is a real pro on this look:
Simple High Bun
Now if you and your date are going on a beautiful, classy date with candle light dinner, then we say you could stick a little to the formal side. And nothing speaks formal in volumes then a sleek high bun! Stick to the basics and tie up all your hair in a knot at the top. Try and set all those tiny hair by using a mousse or a hairspray. Keep bobby pins handy. If a strand or two comes loose, you can easily pin it back up! This is one of the most common hairstyles for dates.
[sc:mediad]
This is how to do a perfect high bun:
Just Blow it Up
This one is your 'Come as you are' look. Easy, effortless and almost needs nothing fancy – one of the perfect hairstyles for a date. This look is alright for even a formal affair and if you don't know where your date is taking you, then you can surely go with this look. The key to achieving this look right is to use a blow dryer to dry your hair and leave a few sections of your hair flat on your forehead. Use a blow dryer to give some definition to your waves, but do not brush out the curls. The blowout looks wonderful if it stays put, so make sure you use some hairspray to set it all down.
[Also Read: Blow Dry or Hair Dry – The Truth About Drying Hair]
Bangs All the Way
This is one hairstyle that is extremely easy and also makes you look ten times younger! Bangs are a very relaxed look and can be easily styled into tons of different variations. So, you can choose to have some side swept bangs, or you can even have them straight up on your forehead. All you need is a nifty straightener or a blow dryer. It doesn't take long and is an amazing look. Make sure you don't try and style the bangs on wet hair. Use a hair dryer at the lowest heat setting and dry those strands before you begin styling. Rake your fingers through the bangs to give it more definition. Finish your look with a light hold spray to keep your bangs in place.
You can go classic side swept like Carrie Underwood
Or you can style it like Selena Gomez:
Now that you have a good collections of different date hairstyles for long hair, choose the one that best suits your personality and you are good to go!