Have you ever found yourself wandering in your dreams where you wanted to host a small party with your friends using small bites and a glass of wine? On the other side of your mind, have you thought that you are in doubt if you can hold it successfully because you are not sure what kind of snacks and foods you are going to serve? Well, it's no longer a problem.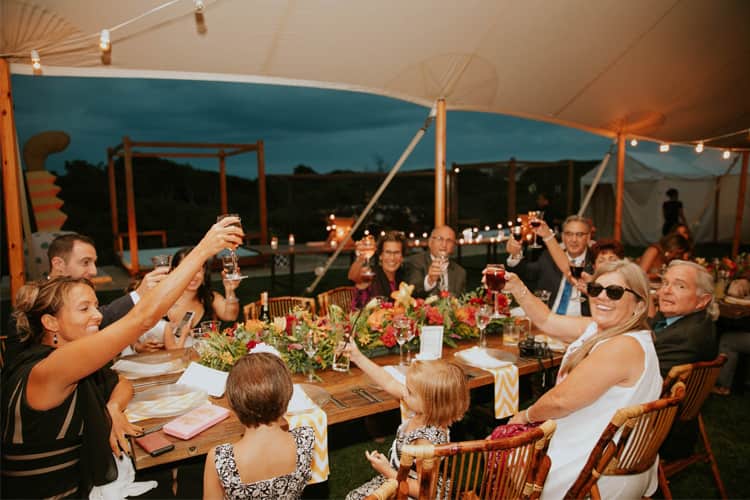 If you are one of those people who love to invite your friends to visit your home and find time to catch up with each other, there's undoubtedly an excellent way to make it fun and exciting. Hosting a wine party with appetizers deems the best solution. All you need to do is to invite your friends on their free time and shop for the right wine label that matches the small bites you'd like to serve. In this way, you can share awesome moments and talks without spending too much.
Ideally, it's not difficult to host this kind of wine party at the same time get the appetizers you'd like to serve. All you need to do is excellent food and wine pairing skills. Thus, in this article, we'd like to show you some easy and simple ideas you can use for hosting a wine party appetizers. Rest assured that these ideas won't give you any hitch when you catch up with your friends at the same time they will surely love everything you serve.
Stuffed Mushrooms:
One of the most popular small bite appetizers you can serve when you hold a wine party is stuffed mushrooms. They are not too costly and perfect for your friends, who maintains a healthy and fit lifestyle. All you need to get is a few ounces of mushrooms to stuff and serve once your friend arrives.
With regards to wine pairing, the best wine label you can pair with this would be red wines. Specifically, red wines that are dry blends well with stuffed mushrooms because they offer an earthy taste. Dry wines like Cabernet Sauvignon, Pinot Noir, and other dry wine blends are few examples you can surely pair with this appetizer.
Hamburger Sliders:
It's a type of finger food that may serve as a main course in a wine party appetizer. Take note that the main ingredient of hamburger sliders is the meat patty accompanied by several elements such as pickles, onions, lettuce, tomatoes, mayonnaise, and ketchup. In some cases, you can also find a hamburger with cheese and egg on it.
For this kind of small bite food appetizer, you may pair red wines, and they are reliable and high tannic. Red wines that may blend with hamburger sliders are Zinfandel, Cabernet Franc, Cabernet Sauvignon, and Malbec wines which may be found in fine wine merchant like Sokolin Wines.
Pizza:
This small bite appetizer is a crowd pleaser and entails the top choice when it comes to an appetizer and wine party. It is because pizzas deem an easy way to prepare, and they can perfectly mix with awesome wine labels. Besides, if you do not have enough time to make pizza cakes, you can order it from your trusted pizza retail stores.
The trick when picking a perfect wine to blend with pizza would be the topping and the flavor. For a pizza which comes with Mozzarella cheese, you can pair with a Chianti wine. Also, for pizza with pineapples toppings and New York style, high tannic red wines fit excellently.
Dark Chocolates:
If you do not have much time preparing for a wine party appetizer, you can opt to serve chocolates. There's nothing wrong when you get to dish up this kind of small bite snack because as you may know, sweet foods like chocolate produce happy hormones. When you and your friends share this type of meal, rest assured that you only share joyful moments.
In line with wine pairing, the best label you may match with dark chocolates must be sweet wine labels. The sweet wine complements the sweet flavor of the chocolate and exudes a perfect bursting feeling inside your palate.
Artichoke Dip And Spinach:
It's one of the most versatile appetizers you can serve in a wine party because it may blend with a lot of wine. You won't have to worry so much a lot when you are in a rush picking the right wine label because Artichoke Dip and Spinach snacks can adjust to whatever wine flavors you must serve.
However, if you want these snacks to pair perfectly with a wine label to impress your friends, you can get a light red wine or a rose label. Moreover, a Viognier or Chardonnay combines well with this snack, too, so this is a great snack to serve in a wine appetizer party. Indeed, you'll never go wrong with this type of appetizer snack and any wine to pair when hosting a wine party.