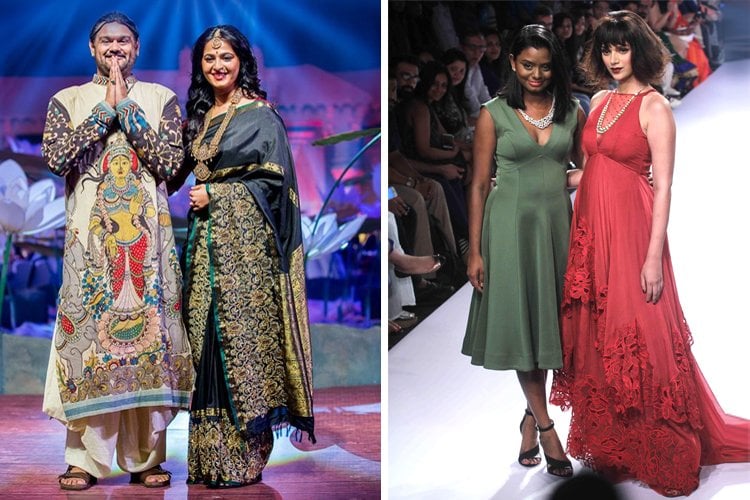 With the wrap of Lakme Fashion Week, earlier this month, it's time to think about all the successors to the fashion world following monarchs like Manish Malhotra, Tarun Tahiliani, and Sabyasachi Mukherjee. Who are the up and coming fashion designers taking India by storm?
There is a new breed of designers who are fulfilling their dreams. They are the future of the fashion industry as we know it. Here, we're sharing emerging fashion designers worth paying attention to. This time, we have zeroed down to upcoming and established fashion designers from Hyderabad because the city is never short of talent. If you don't know them yet, you will soon get to know the emerging fashion designers from Hyderabad ahead.
Top 10 Fashion Designers From Hyderabad
Go and check out our list of the most promising designers from the City of Pearls.
1. Jayanti Reddy:
Jayanti Reddy finished her Business Administration and Marketing degree from Case Western Reserve University, Ohio. She found her true calling in design when she kept rediscovering her huge passion for clothes. In 2012, she launched her signature label which highlights naturally dyed, hand-woven textiles. "Everything around me- be it people, travel, or art inspires me. I also get inspired by India's traditional weaves." Reddy made her Lakme Fashion Week debut with the presentation of her collection, Siaa- modern name for Sita. She drew inspiration from vintage weaves, bringing together themes of the Tree of Life in a modern context.
Her new collection was also unveiled at Lakme Fashion Week Summer/Resort, 2017. Her festive collection included embroidered lehengas and draped kurtas, all with feminine detailing.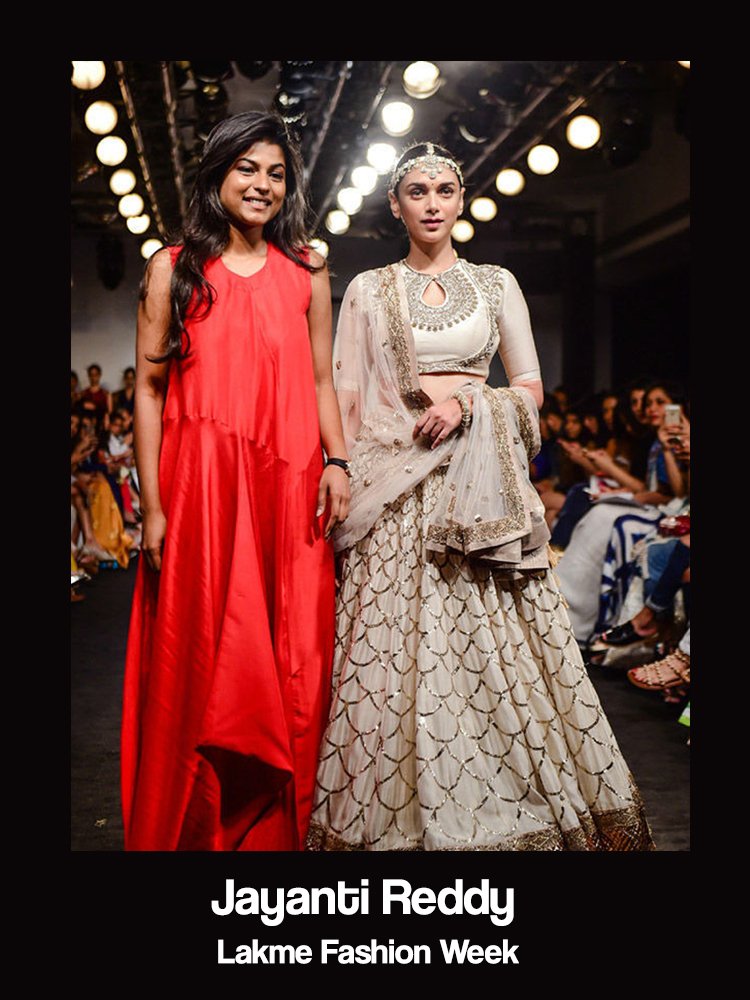 2. Shriya Bhupal:
Shriya Bhupal fashion designer did her fashion studies from Parson, New York. After which, she took extensive training under Tarun Tahiliani. Drawing major inspiration from her mentor, she says, "The work experience shaped the way I look at the fit and finish of a garment." She launched her label, Shriya Som in March 2014. Talking about her collection, she has this to say: "It took me nearly six months to find the perfect team and create swatches and silhouettes for my first collection." Her collection is extremely minimal and classic with figure complementing silhouettes. She devotes her time to embroidery detailing and perfecting the ensemble so that it remains a classic favorite in every woman's wardrobe. Her collections have been worn by several Indian celebrities like Sonakshi Sinha, Ileana D'Cruz, Aditi Rao Hydari, Samantha Prabhu, Alia Bhatt, Athiya Shetty, and others.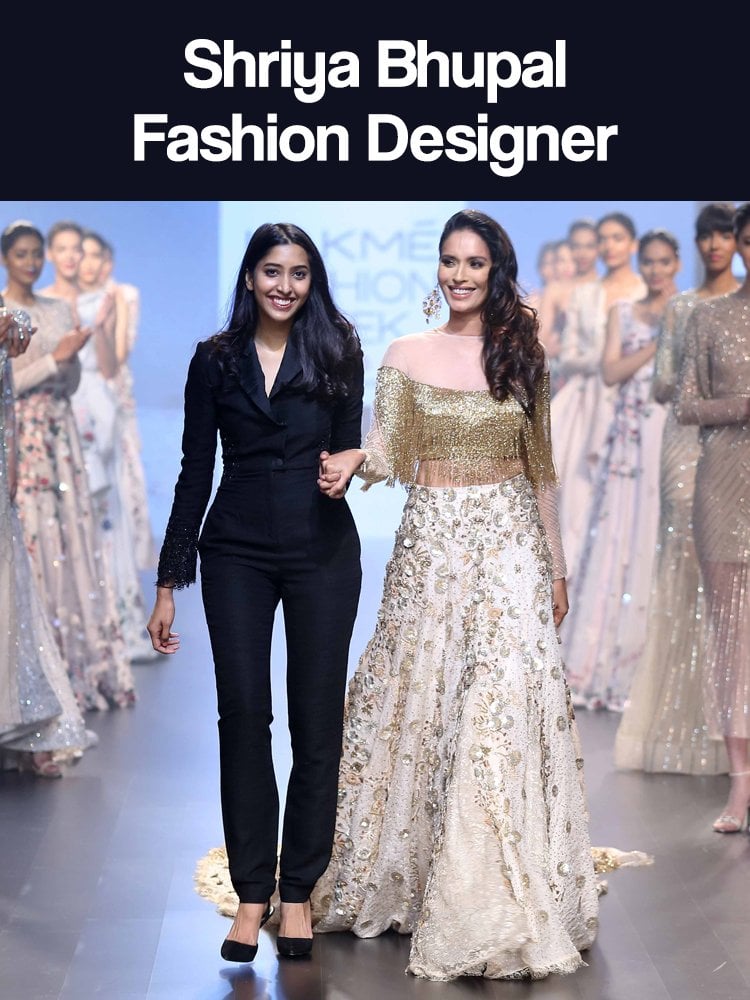 At the Lakme Fashion Week Summer Resort, 2018, Bhupal launched her collection which showcased 24 looks with Bohemian touch and Mountmellick embroidery which is an Irish technique.
3. Sonali Pamnani:
The Meraki Project was launched in 2014- the brainchild of Sonali Pamnani. This is a label that believes in designing clothes with a lot of heart and soul in them. It aims to show a new standard of beauty. The designer is continuing to create a buzz after debuting at Lakme Fashion Week. "Getting noticed at a national level helps us accelerate our journey and we are so humbled by how the year has been for us," she says. The label focuses on organic cotton and comfortable silhouettes. It does not believe in restricting the scope to one segment of the society. "Every woman, whatever shape, size or age wants to feel attractive and confident in the clothes, she wears." The designer is planning to expand the market through a website both nationally and internationally. Apart from that, they organize pop-up events and conceptual shopping experiences across several cities.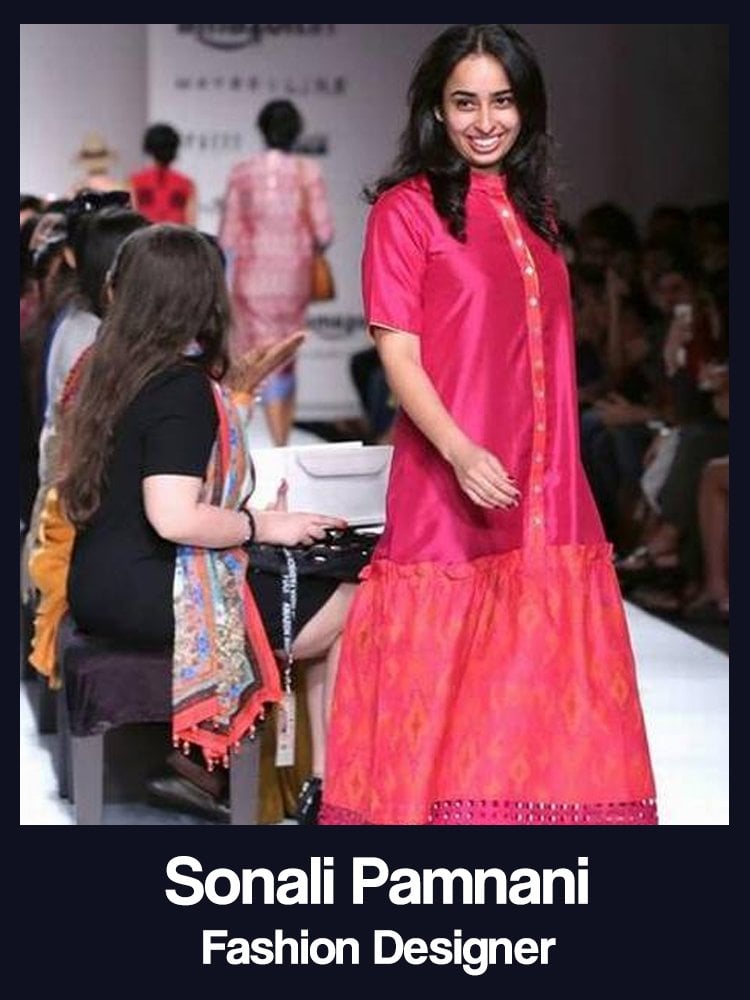 4. Sagar Tinali:
Sagar Tinali started his label in 2006 and since then, there is no looking back. He graduated from NIFT and worked under the brand XNLC in Hyderabad offering menswear before starting his own studio in 2008. His creations are exhibited in several leading studios across India. His collection varies from western wear, club wear, resort wear, and wedding trousseau. Tinali has also launched another label which speaks of subtle confidence, and his latest collection, 'Oh Bahamas' reflects just that. Under this label, one can expect to find linen jackets, chinos, kaftans, and ponchos. Overall, his collections are fresh, clean, and sophisticated.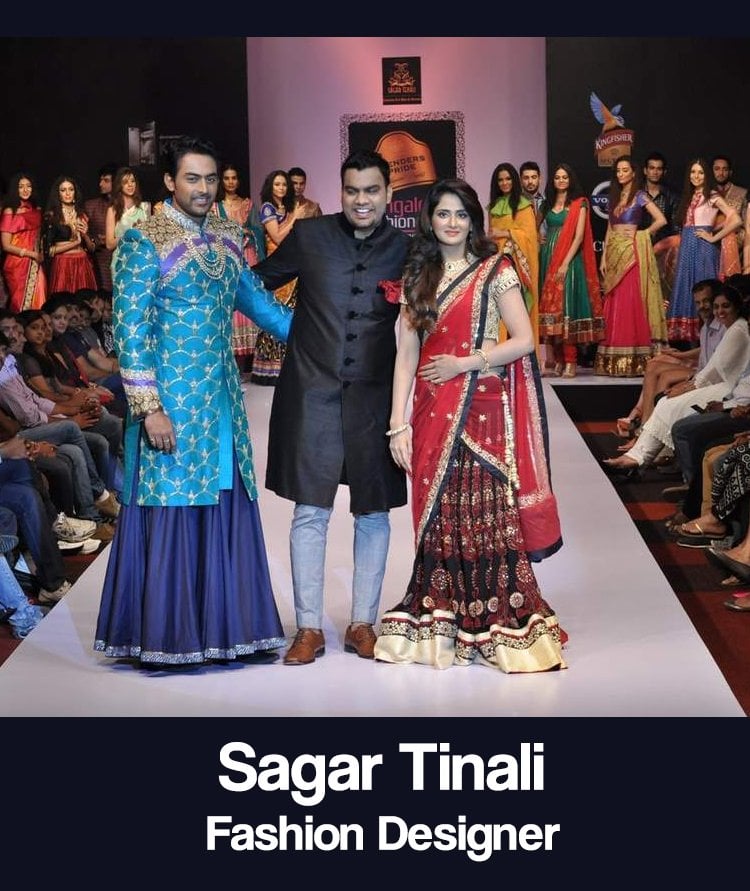 5. Asmita Marwa:
Designer Asmita Marwa draws inspiration for her designs from her extensive travels to exotic spice markets or random things lying on her desk in her studio. Her creations have both contemporary and traditional approach. It was this very approach towards designing that led her to be featured in 'Nine Designers to Look Out For' by Vogue in 2008. And till date, she has already done a slew of fashion weeks. A graduate in Psychology, Asmita had no formal training but it was her keen observation skills, interest in designing clothes, and extensive travels to foreign locales that led her to evolve naturally into this field. In her spare time, Asmita designs spaces and furniture. In 2008, she showcased her Kalamkari collection at Lakme Fashion Week, Mumbai which won her several accolades. She explains the idea behind the collection as "One of the fascinating aspects of contemporary fashion is the liberty of expressing yourself the way you like without any rigid set of style mantras." Her other collections like La Vi En Rose was unveiled at the Blender's Pride Fashion Tour this month. She drew inspiration for this collection from Woodstock and 60s-70s eras. Her designs include a kaleidoscope of colors and prints. One of her style tip for an evening wear is to go for a crisp white asymmetrical shirt paired with black leggings, pajama or palazzo pants.
[sc:mediad]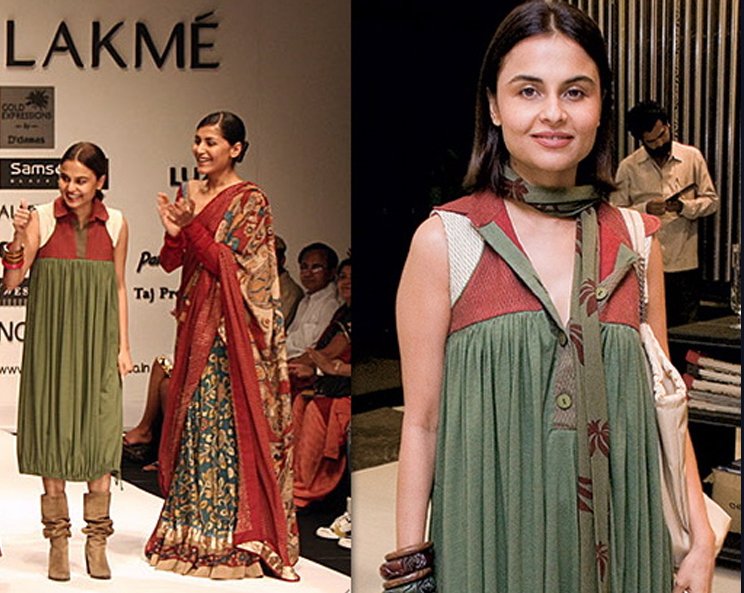 6. Sashikant Naidu:
Even though designer Sashikant Naidu studied engineering, his true calling was for designing clothes. He took up a diploma in designing from NIFT and debuted at the Lakme Fashion Week, 2010. He was listed amongst the top 50 upcoming designers of India in the Femina Book of Fashion, 2003. Then in the same year, he launched his label. Naidu had his share of struggles before making his mark as a designer. He humbly admits, "I like doing things my way and it's been good so far step by step with no overnight breakthroughs. He started out really small in his father's garage and not only had to work hard, but also face jibes like, 'After all, you're just a tailor!" His collections are inspired by Indian culture, tribes, colors, and heritage. He continues to work with ikat and kalamkari in silks and khadi. We can't wait to see what he does next!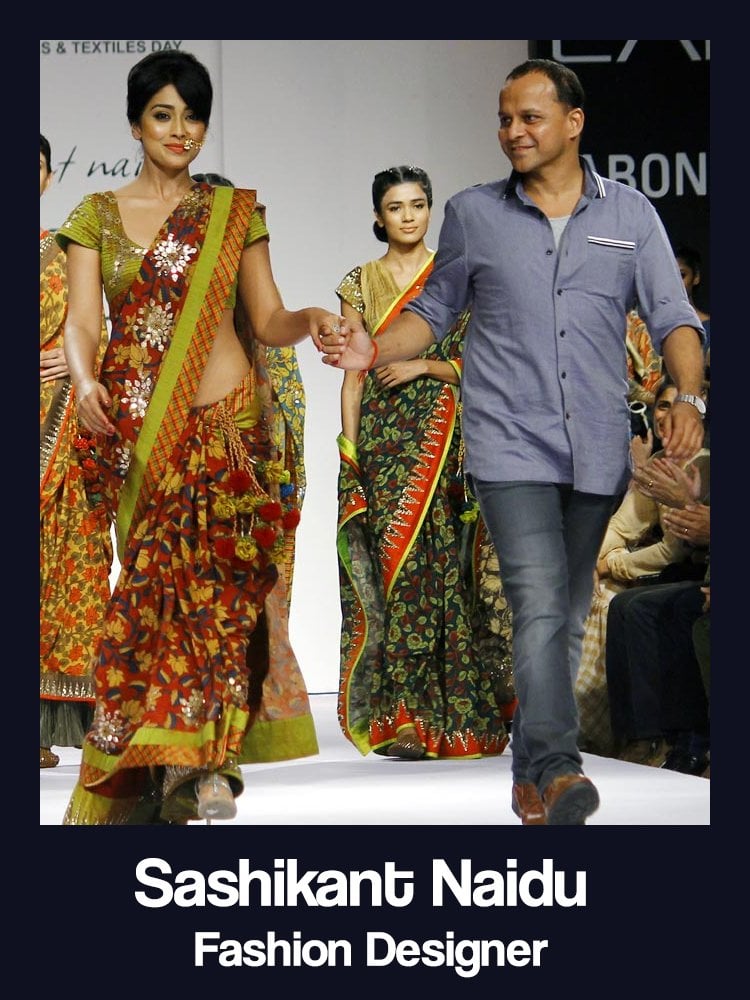 7. Archana Rao:
Archana Rao is young but she's not exactly a newcomer. She has already made a stunning debut in the fashion circle this year launching her label Frou-Frou, a name inspired from the rustling sound of the fabric used at the Gen next show, Lakme Fashion Week, 2012. Archana did her bachelors degree at NIFT. Thereon, she attended Parson School of Design, New York, and got selected to showcase her graduation collection at Parsons Line Debut, 2009 at Lord and Taylor, New York. She quickly followed it up with an internship at Kaufman Franco, New York. Upon reaching India, she started working as a menswear designer. She has launched a collection titled Prologue which is broadly androgynous and has a subtle feminine touch. There is an added fluidity in the menswear collection which is otherwise structured. This collection is inspired by the basic principles of line and form.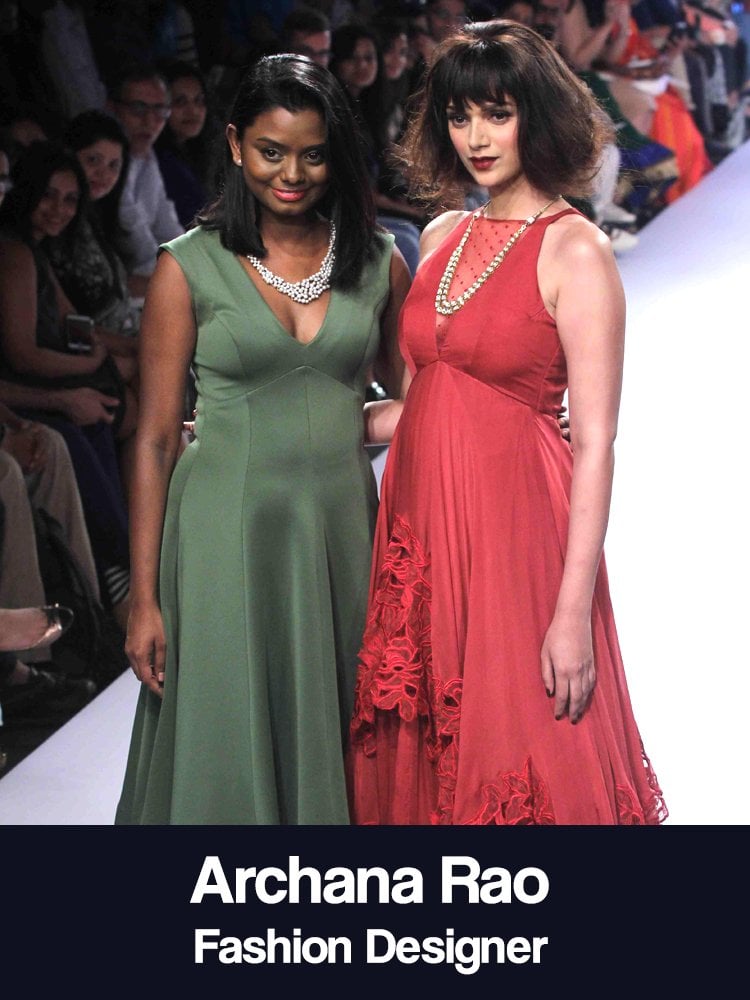 8. Ganesh Nallari:
Apart from being an ace designer, Ganesh Nallari is also a painter, trained Bharatnatyam, and Kuchipudi dancer, a theater actor, and a qualified dentist. His sense of fashion is highly influenced by his varied passions coming together. After having completed his studies at Domus Academy (Milan) and NIFT, he launched his label, Ganesh Nallari in 2007, which specializes in wedding trousseau for women and men. His work portfolio demonstrates his skills in styling for weddings, Telugu movie projects, theaters, and dance productions. His brand celebrates the luxury of clothing, inspired by classic Indian art forms. The style tip Ganesh Nallari has to offer is to select the right color and style for your ensembles based on your body type. For instance, ink blue can make one look slimmer, while larger prints on bigger body type should be avoided.
9. Ishita Singh:
Designer Ishita Singh's sense of style is chic, comfortable, and elegant. A graduate from NIFT, Ishita is not a newbie to the fashion industry. Her creations have been worn by several Indian celebs. Apart from that, Ishita is also concentrating on her label, Anhad which focuses on the use of color, style, and simplicity. She has been designing extensively for movie actresses especially Genelia D'Souza. Ishita Singh is also the first designer in South India to have single-handedly organized a fashion show to promote breast cancer awareness in Hyderabad in 2008. We're happy to see a designer that evokes designs that are both aesthetically appealing and inspired by a noble cause.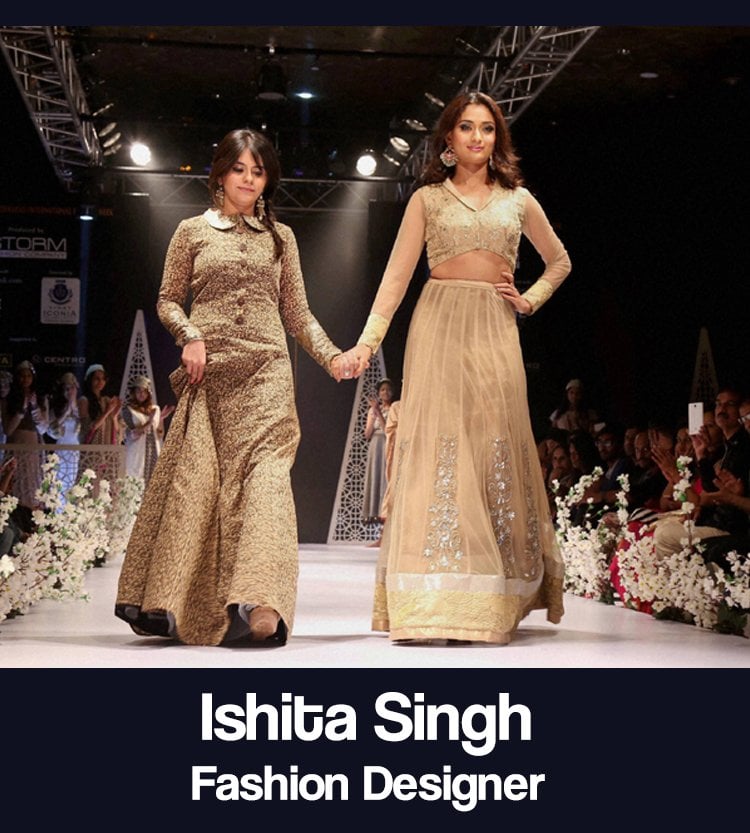 10. Shravan Kumar:
Shravan Kumar's creations are quite popular for gala weddings and Page 3 parties. He graduated from NIFT and has been in the fashion industry for 18 years now. His first claim to fame was Design 04 at Pragati Maidan, Delhi in 2004. Shravan's designs lean towards traditional fabrics like Kalamkari and Namikari which have earned him clients all over India. In fact, The Punjab and Kochi International Fashion Weeks have showcased his work several times. His collection showcased at the Kochi Fashion Week in 2012 was inspired by the female matriarchal society in Kerala. He is also involved with two NGOs- Passionate Foundation which works for better education and another that works to provide cancer treatment for children.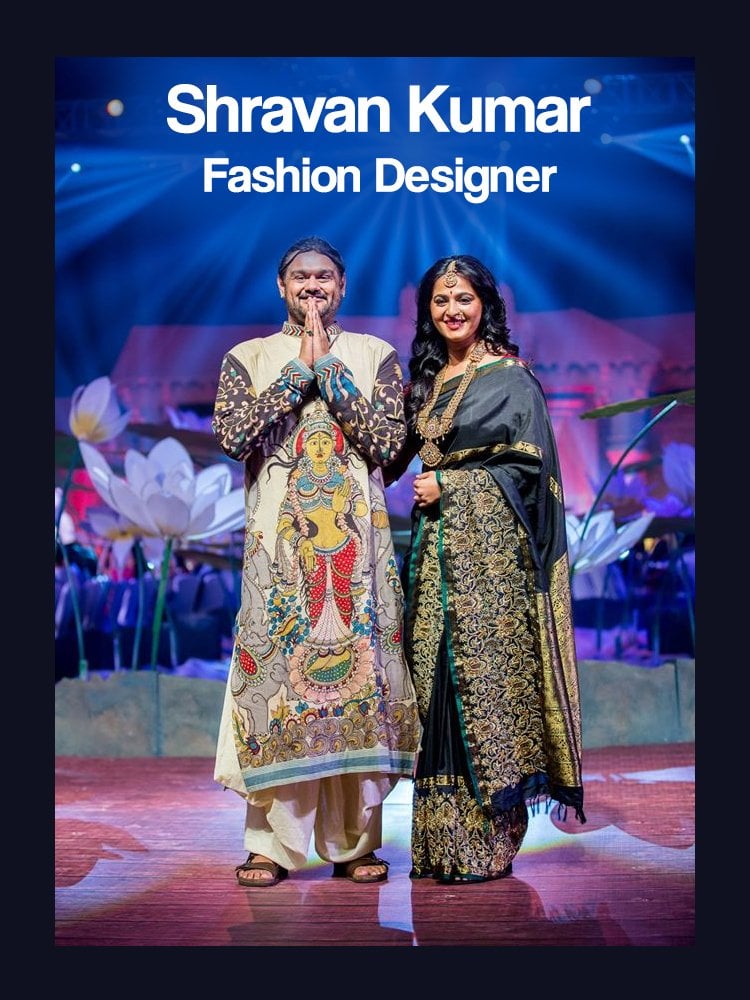 These are few of the emerging and established designers from Hyderabad. We are still counting on the talent that this city has to offer. We're hoping to see more Hyderabad designers rule the fashion scene nationally and internationally, so do watch this space. Let us know your favorite designer from the list.