Fashion is omnipresent in India. Whether it's the uber hip style from the suburbs of Mumbai or it's the craze for luxury brands in Delhi. From Shillong to Bangalore, India dresses up very fashionably and there is no denying it. Of course this is what makes the Indian brand industry such a massive one and with crores of turnover. We Indians love fashion and we spend lakhs of our hard earned money buying the best fashion brands in India.
[Also Read: Cheap and Affordable Fashion Brands For College Students]
This article is all about the different clothing brands in India and what the USP of each one is What makes these apparel brands in India sell and what's the new age customer looking out for? Ready to find out… Read more below!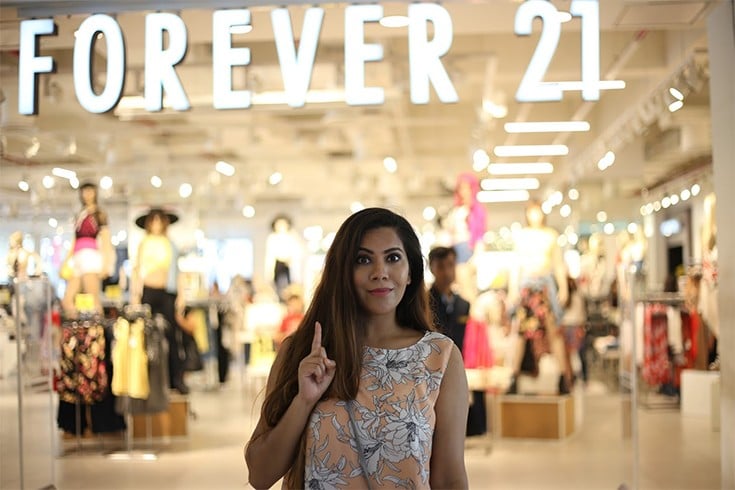 For those who love ethnic wear
Ethnic wear market is booming in India. We have the best weaves, the best designs straight from the heart of the country! Everyone loves dressing up in Indian wear and these are some of the leading brands in India:
FabIndia
One of the largest sellers of Indian handloom, FabIndia has now expanded its realm and sells interior decorations, jams, pickles, incense and jewelry too. The USP of this brand is the fact that their style is unique and at the same time provides livelihood to a group of people who would never have thought their produce to come this far. They are a little on the expensive side, but most of their items are durable, pretty and unique. Their products come from all over rural India and you can expect to see a lot of traditional and local influence on these.
Anokhi
Anokhi is another brand, which provides a platform for rural artists in Jaipur to sell their unique products. The USP of Anokhi is their organic fashion that is mostly available in Jaipuri cotton. Their designs and colours are very bold, making them a crowd pleaser.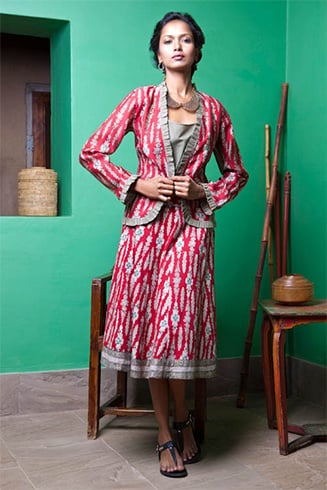 For those who Love Quirky Fashion
Quirky sarees, blazers and even boxers are such a rage with the Indian crowd and there are two brands that are equally loved by the Indian youth.
[sc:mediad]
Quirkbox
Quirk is in their brand name, so you can well expect their range to be full of eccentric designs and ideas. Their designs are bold and innovative and once you wear them, you are sure to turn heads everywhere. Sample a few of their extraordinary designs-
A saree and a blouse that can never look more perfect than this:
Dare to wear these:
Give a facelift to that serious blazer:
Chumbak
When Chumbak first burst into the scene, there were only items like cups, phone cases and stationery. The USP of the brand was promoting artists and their work on these items. Now they also have a clothing line that manufactures boxers, t-shirts and even pajamas. Take a look at some of the quirky items in their list:
A minty fresh dress like this is sure to give you some cool summer vibes:
Mix and match yellow with this sundress:
Add a stole to your boring t-shirt to pop up your look:
Favourite International Brands in India
Besides these Indian brands, our shoppers also love trendy international brands like Forever 21, H&M, Zara and Mango.
Forever 21
The go to brand for almost every Indian girl who loves shopping for trendy but cheap clothes. Whether its shoes, or accessories or dresses or even makeup- a Forever 21 store will cater to a youngster's every want!
Zara
A little expensive, this Spanish brand has some really classy apparels, especially their winter wear. A Zara bomber jacket is a must for any self-respecting fashionista!
So here are the best fashion brands in India and all the places we Indians love to shop in! The next time you are out shopping, don't forget to check out these most loved brands!