Fashion influencers are those style experts whom we madly follow throughout our day and if you have been following Instagram religiously, then you would know how much the fashion influencers inspire us.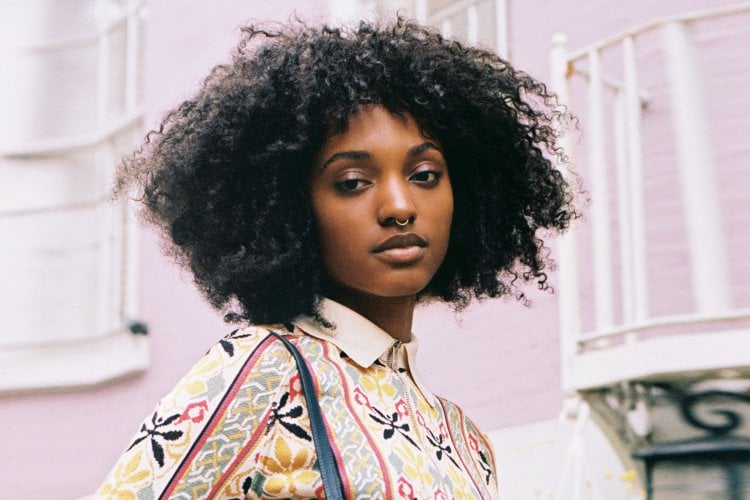 They alert us every time there is an exciting new designer on the block, give us ideas on fabulous outfit choices, and if you are not following them already on Instagram, we wonder what's stopping you.
Initially, fashion bloggers started out with a simple Blogspot or WordPress blog, but the action has now shifted to Instagram now. With the popularity of this new way of influencing fashion the number of fashion bloggers have grown more than ever before and are making an incredible impact on our dressing style. The rise of street style stars are worth a look, they tutor us on how to make street fashion as fashionable as the ensemble we spot on the runway.
Now though we encourage you to follow these hi-fashion Instagrammers, the question remains, whom do we follow, how to know who are the best ones in the business and how do you tell the good ones from the bad ones. Are you clueless? Fret not! Go ahead and give this post a read.
List Of Top Fashion Influencers On Instagram:
We have mastered the art of telling bad fashion from good and we are here to guide you on who exactly are the ones who will help you take your style game up by several notches. Check out our list.
1. Candela Pelizza:
One of the top fashion influencers is this gorgeous Argentinian-born Instagram model who came to Milan with her twin sister when they were 17, and both of them landed a shoot for Vogue's Italian cover with Bruce Weber instantly. After rocking the legendary glossy, Pelizza took to traveling the world and it was during her travels that she met her husband, architect Fabio Novembre. She has since settled in the fashion capital of Milan and has become a cool mom of two beautiful kids. The mother of two counts Chiara Ferragni as her closest pal. You will find the stylish influencer almost always wearing a bright, red lip while securing her front row seat at fashion weeks. Mostly draped in horizontal stripes and vintage maxi dresses she is no less than the models on the ramp.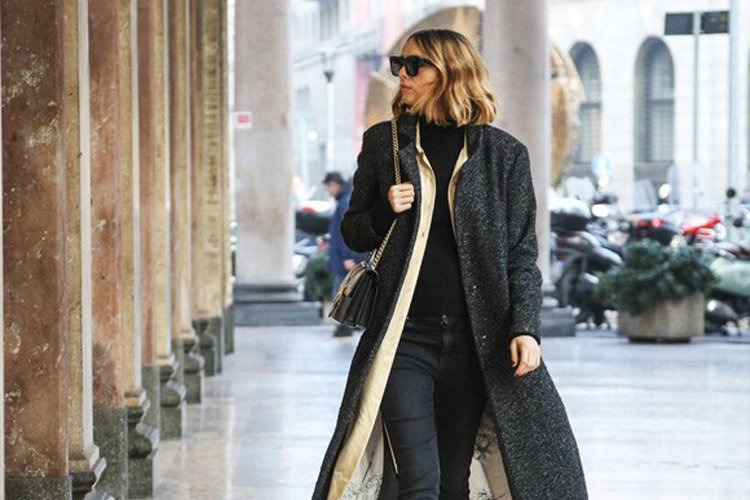 2. Fernanda Ly:
From being a model for Louis Vuitton to posing for the covers of Vogue Australia, Teen Vogue, ELLE UK, and i-D, the young and vivacious Fernanda Ly is rising as one of fashion's most sort after faces and is one among the best fashion influencers you'd find. The Japanese model, who hails from Australia and studies architecture, has rapidly gained a huge following on the social platform for her distinct gothic style that she couples with a shock of powdery pink-colored hair.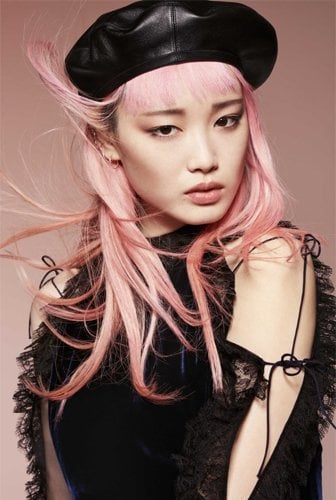 3. Gabrielle Richardson:
Philly native Gabrielle Richardson has earned quite a name while modeling for Urban Outfitters and Pat McGrath, but her main accomplishment is being a founder of the Art Hoe Collective, a movement for providing a platform to the members of underrepresented communities and encouraging them to showcase their art. The 23-year-old has grown to be among the leading fashion influencers online. But what will attract you majorly would be the glimpses of her modeling work.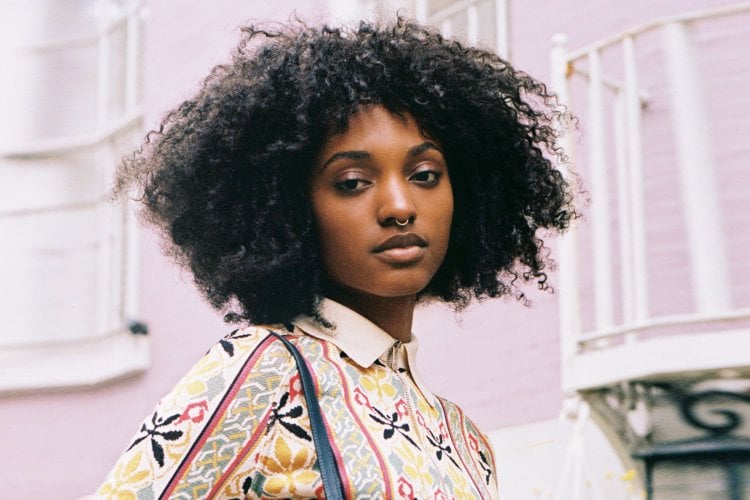 4. Hannah Donker:
Discovered initially on Facebook, the 25-year-old model is lovingly referred to as The Weeknd's muse as she had starred in his music video "Secrets." You can find the beauty on the pages of ELLE Canada and she also stars in a popular Garnier campaign. When not modeling, Hannah keeps herself busy practicing facial yoga – something that undoubtedly helps her slay even when she is not wearing any makeup.
[sc:mediad]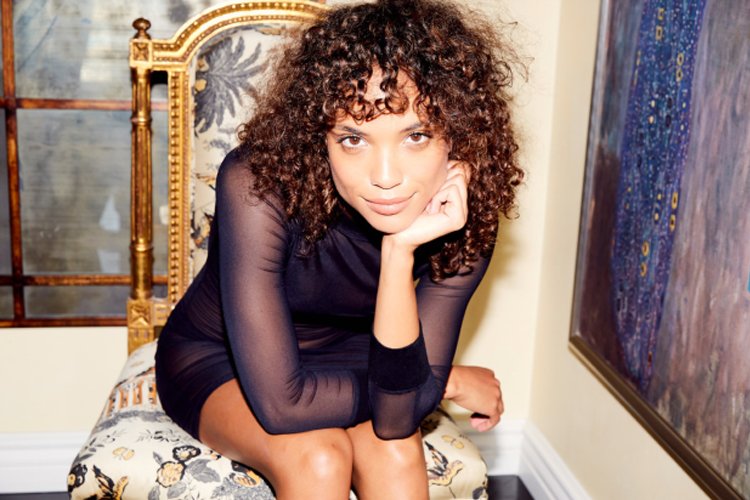 5. Leyna Bloom:
An Illinois-grown model and a talented dancer, Leyna is gathering all those followers on account of her lean, muscular body which is the result of many years of studying ballet. The model was first spotted walking down the runway of Chromat and the Blonds. One look at her and you will know that she has, hands down, the fiercest strides in the fashion biz. The model keeps herself occupied dominating the catwalks, or making headlines for her incredible work in print In October, Leyna was featured in Vogue India and she made history as the first openly transgender model of color to bag this position.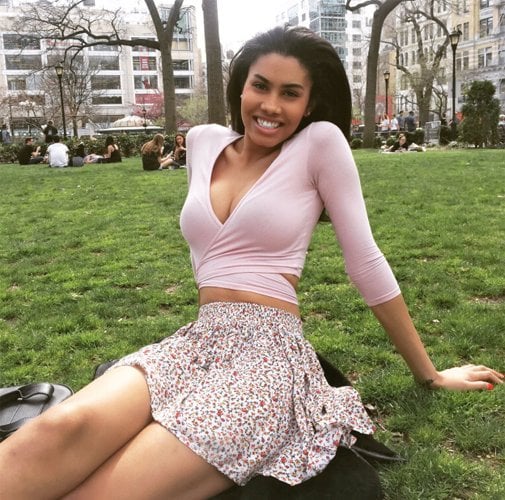 6. Lori Harvey:
At 21 years old, Lori Harvey has already made it to the next wave of celebrity kids that have been making headlines already. The daughter of famous talk show host Steve Harvey is, without a doubt, a master equestrian. She has attracted some major limelight as one of Dolce & Gabbana's millennial new favorite icon and has walked the brand's runway a couple of times also. Harvey has been spotted hanging around with Teyana Taylor and marks her presence in fancy gatherings. Bal des Debutantes in Paris was one such gathering where she grabbed the eyeballs while wearing an Elie Saab gown.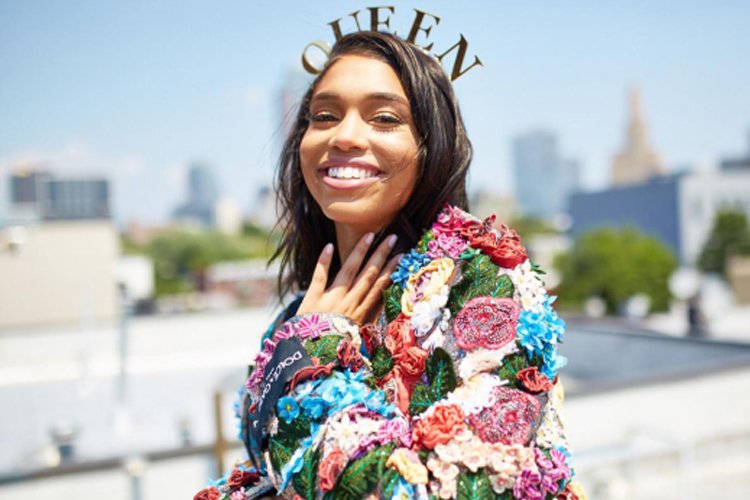 7. Lil Miquela:
Miquela Sousa, popular as Lil Miquela, is a computer-generated or an animated Instagram model who is also a famous musician from California. Now there have been many debates on the veracity of her identity, but real or not, Miquela boasts of having over 500K followers and is totally winning this selfie game with her avant-garde makeup looks. Though a mere computer simulation, Miquela can be reached via DMs on Instagram and you will be surprised to see how responsive she is. She doesn't mind swapping beauty secrets with fans and loves sharing Insta stories of her VIP entries into rap shows.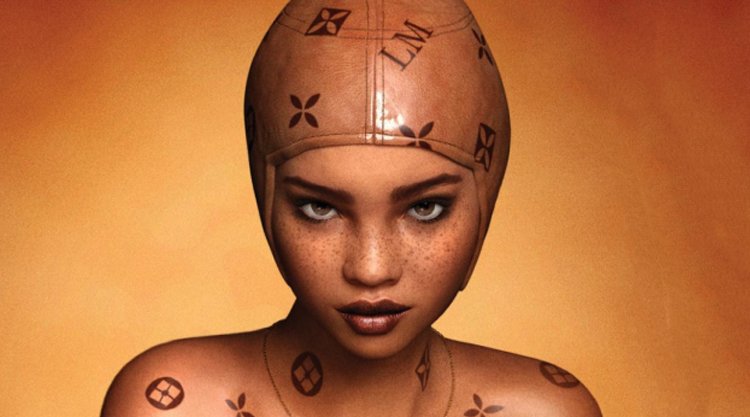 8. Madelynn Furlong:
Madelynn Furlong runs her fashion blog Wide Eyed Legless from the snowy surroundings of Minneapolis. Her unique selling point is her minimal style coupled with a simple approach to design. Furlong is one of the most refreshing content creators who make nature-based fashion posts that provide the followers with a much-needed break from the pictures of a vast majority of influencers who are mostly headquartered in urban centers. But don't let the serene backdrop dissuade you, the girl is every bit in tune with modern designers and latest trends as any of her city-dwelling followers.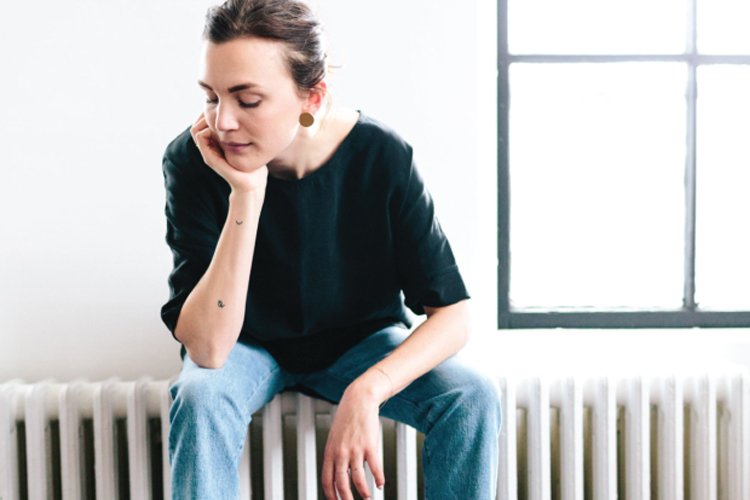 9. Molly Blustein:
Though she has been in the game for a while now, it was since last year that we started witnessing a lot more of Molly's commendable work. Along with her sister Resse, she has been attracting all the insta-brands and is mentoring many young and aspiring fashionistas who are on the lookout for fashion suggestions.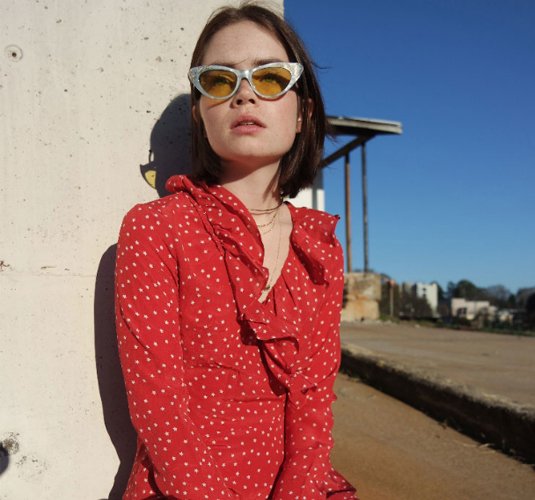 10. Sabina Karlsson:
Swedish model Sabina Karlsson started out as a child model just when she was four years old. She is still a teenager but has the experience of working with a wide range of high-end designers. But one of her experiences was very unfortunate when a big-time casting agent told Karlsson that she was too big, which broke her heart and she gave up modeling for some time. Good for us and her that she changed her mind soon and came back to modeling with a vengeance. She has also surfaced as an activist for body positivity and has worked in collaboration with fellow stunner Ashley Graham.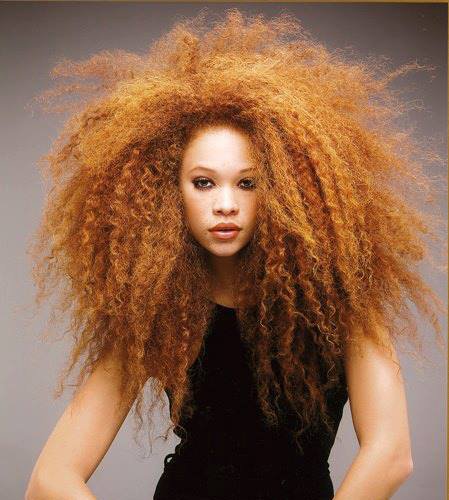 That sums up our list of the biggest game-changers in the world of fashion on Instagram these days. We are sure you would get addicted to their profiles and don't be surprised if you find yourself spending the entire night surfing through their Instagram posts.
Go follow these Instagram fashion influencers – what are you even waiting for? Do let us know if we have missed out any names in the comments box below.