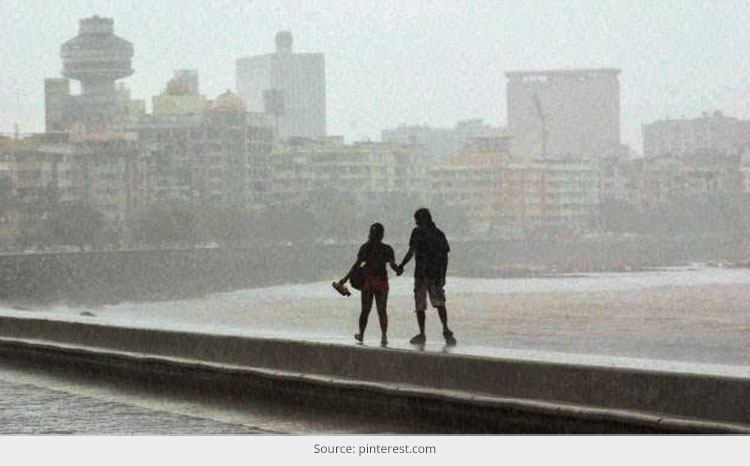 Be it Mumbai ki baarish or Hyderabadi downpour, it's raining cats and dogs across numerous cities in India. The monsoon is back again to make you spend hours scrunching up your eyes on your cupboard wondering what to wear.
This is again followed by disturbing thoughts of stepping into oily puddles, being splashed by speeding vehicles, mud stains all over your back, new footwear getting tainted and much more.
Anyways, we have already promised to help you get away easily with rainy season staying fashionable although. We've already discussed on fabric in our previous post; today's edition is about fashion world's take on monsoon fashion. Have a look!
Dipannita Sharma
Model
As per this super model, monsoon brings in the opportunity for her to sit by window with a cup of tea and cram upon piping Indian hot snacks with her family. The city's cityscape is amazing from her window.
Mumbai ki baarish just makes her fall in love with the city. But she doesn't like the idea of stepping out, as it gets cumbersome with her Jimmy Choo shoes and Chanel dresses getting wet and dirty.
Sonya Vajifdar
Fashion designer
In contrast, fashion designer Sonya Vajifdar strongly feels monsoon should not discourage your outdoor movements. One thing that you absolutely have for the monsoon season is a good raincoat.
These days fashionable raincoats are also available for fashionista, who feel rains kill fashion. You can always do the layering smartly. And this can be done with soft fabrics, transparent raincoat or even a transparent poncho.
[sc:mediad]
Aniket Satam
Fashion designer
For Aniket this is his favorite season, which fills him with abundant childhood memories, the time phase when children usually were loaded with new stationery, new school bags and accessories like bags, shoes and lunch boxes. he loves the greenery of this season and feels blessed and renewed.
However, he feels his productivity gets dropped by a few notches as he gets extremely lazy in the showers.
This is what he had to say
The showers beckon me to be hurdled up at home and just enjoy the rains
There are some designers who do not give that much importance to monsoon and rather feel to save this time for autumn/winter collections.
Vikram Phadnis
Fashion Designer
This ace designer simply treats the rainy season as an off season to take a break from the year-long hard work. As per him he would rather focus on autumn/winter collection designs than on monsoon fashion.
Manish Malhotra
Bollywood Fashion Designer
Same is the case with this star designer, who has similar views. This is what he had to say,
"I think colors like blue, light purple, indigo, lemon yellow and white, which are a designer's favorite for summer also hold good for monsoon. But I don't feel the need to design separately for monsoon"
Some fashion designers feel this way..
Megha Garg
Fashion designer
Despite the frizzy weather, she loves this season as she strongly feels it can brighten up our day with vibrant shades and sheer designs. Such fashion uplifts our mood and makes it a fun-filled day to step out.
Ignoring the muddy fact, this season gives us an opportunity to go unique with some fashionable raincoats, rainy bags, shoes and not to mention sexy shorts.
Enjoy walking in the rain with style.