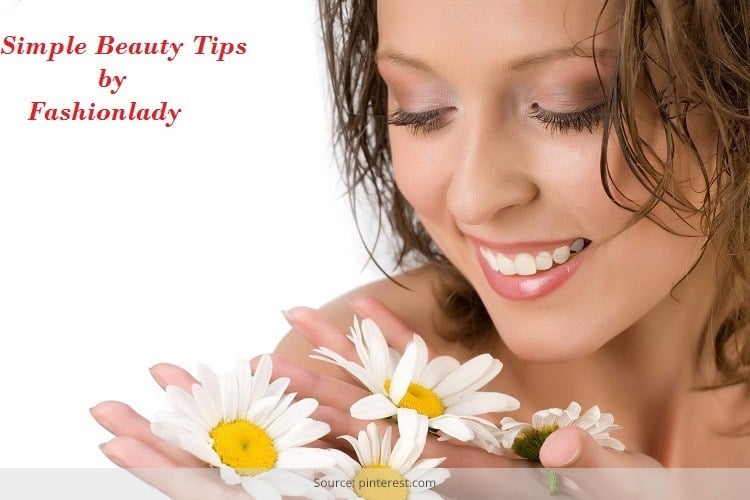 Do you find yourself pressed for time to pamper yourself and maintain a health beauty regime? For the modern lady, we bring a treasure trove of simple yet effective beauty tips which will be of immense help to you.
Say goodbye to harmful chemicals and stressful bills to embrace natural and wholesome beauty treatments at home. It is time to reveal these well kept secrets that would bring a significant change  in your beauty regime;
Silky long tresses
If your hair is suffering from damage inflicted by monstrous pollution levels, sweat and grime , then its time to start a healthy regime to improve your hair. Start with deep conditioning treatments at home by experimenting with natural ingredients and oils.
Apply slightly warmed olive oil on your scalp and massage well. Leave it for about half an hour while you get busy at household chores or rejuvenate with favorite music or a chic flick. Then follow your regular shampoo and conditioner routine to find soft as silk, beautiful and smooth tresses flowing gracefully.
If your wallet is unable to bear the brunt of long hair spa bills and fancy deep conditioning treatments, then we might just have the solution for you.  A good old egg provides the much required protein and nourishment for your hair!
Twice a week, apply a mixture of egg white and yolk on your hair, leave it on for half an hour and then witness the miracle : your dry, brittle hair will turn soft and glossy, the regime of split ends will come to an end and beautiful hair will rule the roost!
[sc:mediad]
Glowing and Radiant Skin
Mirror Mirror Oon the wall, Who is the most beautiful of all? Well, the answer could be you my gorgeous, fashion savvy reader! If you daydream of having flawless skin devoid of acne, pimples and marks, then the gods have answered your fervent prayers.
Did you know bananas have the power to transform dull, insipid skin? Mash up half a ripe banana, add a dash of honey (1 tsp), mix it up and apply it on your face. When the face pack becomes dry, rinse it off with cool water and wipe your face with a fresh, fluffy towel to find a glowing and radiant complexion.
Homemade Face Mask: Treat yourself to the luxury of a homemade face mask at home
Use a mixture of 1 tbsp non-flavored yogurt,1 tbsp of finely ground oatmeal and a few drops of honey. Apply this mixture for 10 minutes and then rinse it off to achieve dewy fresh, supple skin.
Perfect Figure
Say no to anorexia, fad diets, dangerous diet pills and quick-fix weight loss regimes: Work your way towards developing a lean and graceful body with natural curves which enhance your beauty and persona. Make a change in your diet and lifestyle today to start your journey towards a healthy tomorrow and overall well being.
To look in shape and smart, you need not go on the starvation mode. Instead, avoid that extra helping of fries or that tempting, sinful calorie filled brownie.
Eat healthy meals consisting of grains, vegetables, natural oils, healthy fats, fresh fruits to feel healthy and trim the unwanted flab. Break down your meals to 6 consistent small meals to be enjoyed throughout the day to keep yourself free from hunger cravings and binge fests.
Apart from being active at home and work, start a physical activity like walking, yoga, aerobics, jogging, cycling or swimming to burn calories and develop lean muscle.
You need not spend thousands on expensive gym memberships or ridiculous weight loss contraptions which eventually gather dust in a forgotten corner of your home. Inculcate the habit of following a 45 minute workout regime thrice a week to look and feel beautiful!
Hope you enjoyed these tips and tell us about your experiences trying out these beauty secrets.
Till then, adios!