The kings and queens of ruthless makeovers in the world of fashion domain empower regular women with their style secrets to transform them into bewitching silhouettes. A pair of such make-over experts, Trinny Woodall and Susannah Constantine are these days in India to shoot their TV series.
Meanwhile they're trying to understand the Indian body shape, especially of women. Their book, The Body Shape Bible tells a lot about different shapes of women in the world. Their mantra is to forget the size and discover the shape to help ordinary matrons enhance their personal statement drastically.
They urge Indian women to understand the fact that problem doesn't lie with the body, instead it lies the clothes they choose. They should not forget their roots. They were surprised to find out when they met some women, who showed no interest in wearing a saree.
This is perhaps the biggest fashion blunder people do. With everything becoming westernized, Indian women are hugely drawn towards western fashion. In a bid to look fashionable, they have turned down their roots  and hardly show any interest in ethnic wears such a half saree or salwar kameez.
I felt so bad when I heard these two international fashion designers expressing their views on the changing Indian taste on fashion and suggesting Indian women never to turn their back on their Indianness and that they should always flaunt their roots.
Do we really have to blindly follow western trends only to look fashionable? Below I give you some common Indian body shapes with some tips for dressing that best suits the individual body types. Continue reading!
Apple
This is one of the traditional round body shapes with excess weight accumulated near the stomach. Women with such body types should always try to highlight the upper torso, especially the cleavage. They should avoid jeans and instead wear trousers with wide bottoms. They can wear skirts paired with wedges.
[sc:mediad]
Hourglass
The women with such shape are actually curvy with small waists. The curve is generally around the hips. These women have the liberty to wear fitted clothes which flaunt their curves. They should avoid wearing loose clothes which will hide their best assets. Pencil skirts with rounded shoes under V-neck kurtas can work well as office wear.
Vase
This type is less curvy and is elongated. The less feminine curves along-with longer frame are favorite of most of the fashion designers. Single-buttoned jacket paired with tank top or blouse with broad necklines flaunting their collarbone can work wonder for women with this body shape. They can accessorize this look with a pair of pointed shoes.
Lollipop
The women with this shape can best carry the red carpet dress like no other. Their slim & toned limbs, smooth stomach and busty features are best suited to put on an evening gown. Slim-heeled footwear and bell bottom trousers will shift the attention from the busty areas.
Goblet
Women with such kind of body have broad shoulders, large back, slim legs with perfect ankles. Trousers work great on them which highlight their leggy assets. They can pair the trousers and fitted skirts with a V-neck top, kurti and towering heels.
Pear
This shape is all about having a slim torso with shorter yet larger legs. Women with shape should wear strappy and delicate tops which will highlight their arms and should pair it with flat-front trousers, long jacket and belt. They should not go anything with side pockets.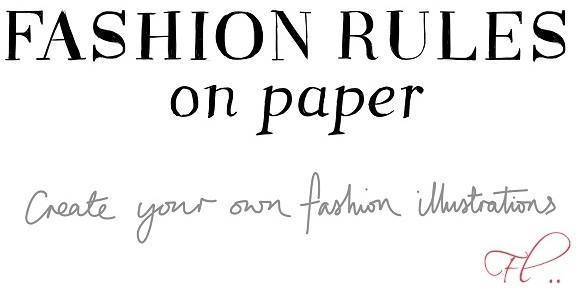 Some Do's –
Change your hairdresser every 5 years
Go for a new make-up expert
Evaluate your body from time to time
Go to a bra size and look for your exact size
Do not shy away from experimenting and be innovative
Donate your things you haven't used for long
Some don'ts –
Wear your hubby's T-shirt
Dress down
Wear monotonous color
Step out without accessory
Wear crocs
Wear watch for evening out
Stalk your expensive dress only occasions (When you've spent a fortune wear it)
Get struck in style humdrum
Shy away from looking glamorous
Underestimate your looks