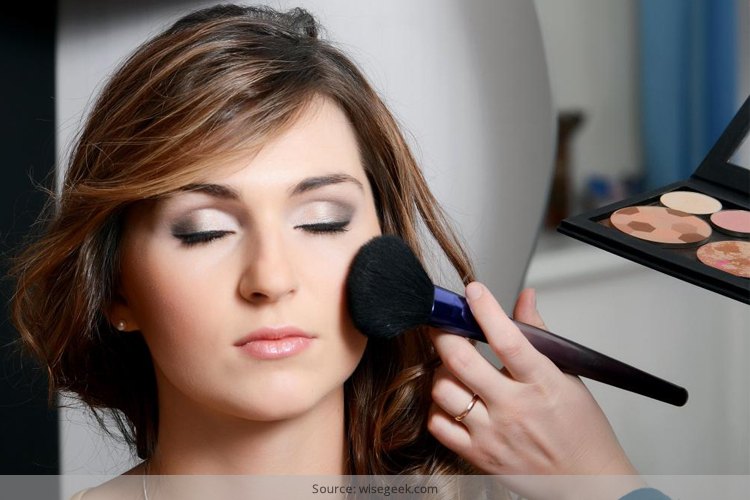 Selecting the best blush color for your skin tone becomes somewhat a challenge when it comes to make up. There are just so many gorgeous colors out there, zeroing in on one appears to be the most daunting task ever. Not only the naive ones but even makeup gurus feel overwhelmed to decide on the most perfect shade for their skin tones at best. We all understand, the object behind wearing lush is to look natural yet subtle. Applying too much of a blush that doesn't suit our skin tone can make us a laughing stock whereas too less of it can leave us totally washed out.
[Also Read: Draping Makeup Technique – Sculpting Your Face With Blush]
The key to finding your best shade is to know your skin tone well. Fair, medium, dark – let's all agree without any inhibitions that all these skin tones are beautiful. But each of these tones have their individual make up needs. The flush of color that sits perfectly on a darker tone might appear clownish on someone with a fairer complexion, and the opposite of it would do no good to the one with warmer tone.
[sc:mediad]
Given that, every girl should have two sets of blush, one with a pinkish hue, and the other more peachy. Having these two tones would come in handy regardless of the look you are eyeing, or the occasion you are getting all decked up for.
Best Blush For Fair or Porcelain Skin Tones
You know you are fair when you get sun burnt or freckles easily. In a country like India you know you are fair when auntijis tell your mom how they will not have problems finding you a good groom and will be able to marry you off early. This is one reason many girls don't enjoy being fair anymore. Lolz. Okay, let's keep the jokes aside and find the best blush for fair skin. Always remember, the lighter shade, the better on your skin. NYX Blush – Natural is the best blush for pale skin. Nars Blush – Orgasm and or Makeup Designory Glow are the best blush colors in peach for your skin tone. If these brands are not available in your country, the dups of these shades are available in every brand. Always apply a lighter stroke of blush on the apple of your cheeks to avid looking all drained.
Best Blush For Medium Skin
Most South Asian women have this skin tone. You ladies are the blessed ones as you can wear almost every color of lipsticks and clothes. However, you too need to study a little while picking the perfect blush color for your complexion. As opposed to those with fairer complexion, your blush should be a bit more pigmented. The pinks should be rosier and the peaches too should be deeper. Applying a lighter blush would make you look ashen instead of flushed. Tarte Blush – Tipsy is an example of the perfect peach for you. NYX Blush – Mochais a pink blush that works perfectly for your complexion.
Best Blush For Dark Skin or Dusky or Brown Tones
If your tone is more toward the duskier side of the palette, you can utilize the freedom of choosing darker shades of blusher from the store. Because you already have rich melanin, darker shades would sit on your skin naturally. While others chose peaches you can as well opt for orange shades in blush. Even the shades like hot pink would make you look like a doll. Playing with pigmented make up is an advantage you enjoy over other girls. But don't get too high on it, alright? So Tarte Blush's Amused or the dupes of it is the perfect day time blush for olive skin. During evenings or nights, try Cinnamon by NYX Blush as its best blush for tan skin.
But there are couple of factors you need to bear in mind before applying blush, regardless of your skin tone. The mantra here is not to overdo it. When you buy the perfect blush for your skin tone, get yourself a brush that would help you in its application. Without a generous application brush, the blush, no matter how suitable for your skin tone, will keep the magic from unraveling. Also, before stroking the brush on your face, pat it on the palm of your hand so you know you have the perfect amount of product on your brush and the extra has been done away with.