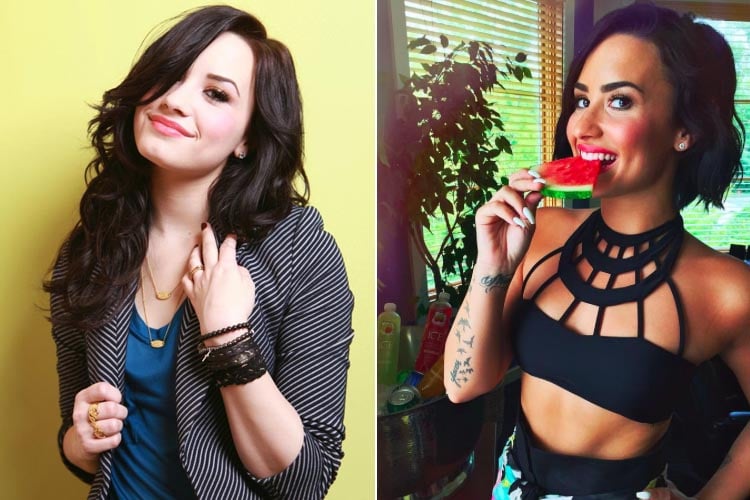 After prolonged substance abuse and rehab, Demi Lovato, is now serious about her well being and takes her body seriously. Having appointed as the judge at "The X Factor", she might be feeling overshadowed by other co-judges like Britney Spears. And to match up the levels of the 90s super star singer, the 'Cold Stone' crooner hired Joey Rubino as her personal trainer.
[Also Read: Blake Lively's Diet And Fitness Regime Will Consume You With Envy]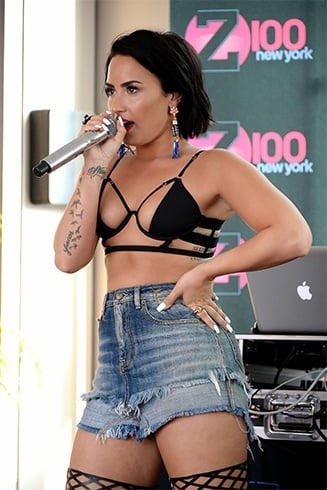 The 5 ft 3½ inch songstress has been spotted spending hours at the gym. A healthy body must contain a healthy mind and hence she has worked out an exercise routine for her mental balance as well. In an interview with SELF magazine, Demi shared, "I work out 5 to 6 days a week for my peace of mind, not to lose weight". She also mentioned that she runs for miles and covers the distance of Santa Monica to Marina del Rey on her bike. The singer feels excited about boxing and yoga as well.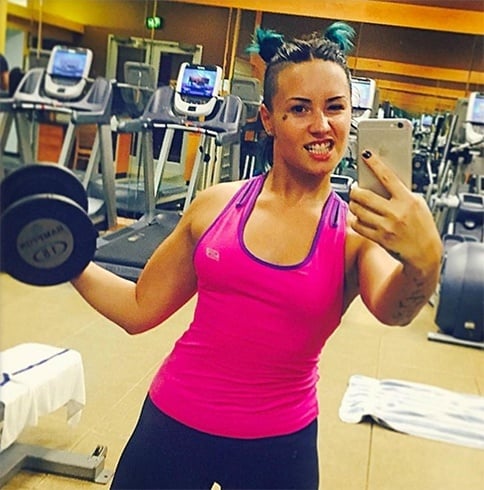 Here is a little sneak peek into her weekly exercise map –
Monday
She starts with cardio for about half an hour in the form of running, jogging, and some elliptical or cross trainer exercises and uses the stationary bike at times.
Tuesday
The second day of her working week is reserved for strength and core training. Demi does some squats, push-ups, pull ups and lunges. To develop her abs and core strength she performs back extensions added some simple crunches or reverse crunches and occasionally oblique crossover crunches.
[sc:mediad]
Wednesday
After 2 consecutive days of heavy exercising, the former Disney star resumes to yoga and other simple exercises that include upper back stretch and chest stretch that aims at various muscle groups. Demi is also impressed by the Indian sun salutations, movement of neck, corpse pose, tree pose, pond pose, and others.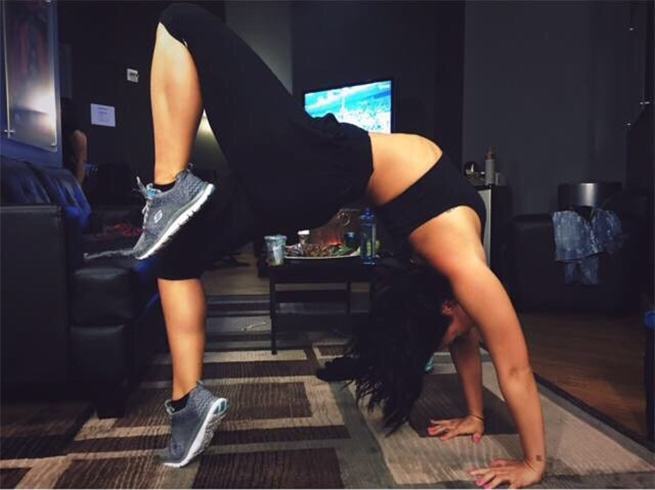 Thursday Onwards She Repeats Tthe Same Steps
But this was just a sample level workout plan, the intensity and complexity of which increases as and when she gets used to these. Even you can try these and once you get a hang of it, you can increase the tension by doing it for longer hours.
[Also Read: Gigi Hadid Fitness and Diet Regime to Get A Hot Bod Like Hers]
Demi Lovato Diet Plan
For years at stretch Demi was partying hard that added to her bad health. But today Lovatics have an entire new icon. She not only has a trainer but also eats as per the nutritionist's advice. Her nutrition expert describes how Demi's body responded to her healthy lifestyle. Some major changes that Lovato has introduced in her eating habits are here.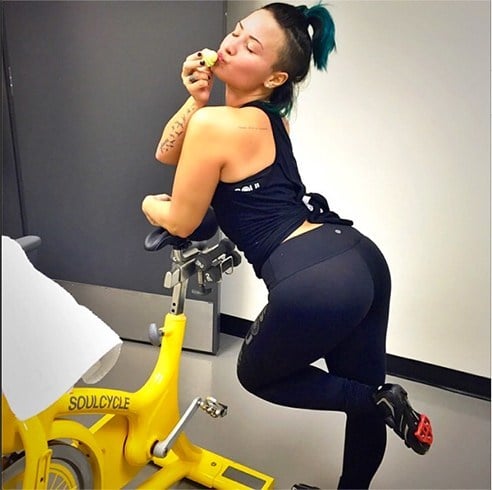 Only Carbs Post Workout
Demi takes her carbohydrates only after a tiring session at the gym as the body is receptive to carbohydrates following an extensive resistance. She totally avoids taking carbohydrates in any form at night.
Demi Started Cooking For Herself
Eating at restaurants adds lot of extra calories due to the excessive use of vegetable oils, salt, sugar, and fat to their specialties. To avoid all that junk, Demi has resorted to cooking some healthy meals for herself. She makes sure her meals are loaded with veggies and fruits. Mango Shrimp Salad is one of her favorite dishes and she has aced it. One of the prevalent changes Demi has made to her lifestyle is 3 years soberness. Even when the celeb is partying she stays at bay from alcohol. You will easily find her imbibing a red bull or bottled water. A few cans of diet soda or a little Hookah is all that she limits herself to at a night club.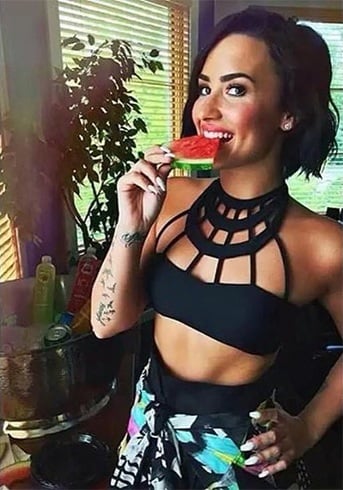 Her trainer has implied that she stays miles away from alcohol and it acts as a catalyst to other bad decisions in one's lifestyle and health. Since adopting this new way of life, Demi has lost 30 lbs and looks her best ever. She is rock solid with her decision and has been slaying at every red carpet she has crossed lately. It is only great determination accompanied with discipline and regularity that has helped Demi leave her dark days behind and revive herself with confidence. Demi is a burning example that even if we make momentarily wrong choices in life, there is always a U-turn that we can take and embrace life.
Images Source: pinterest.com