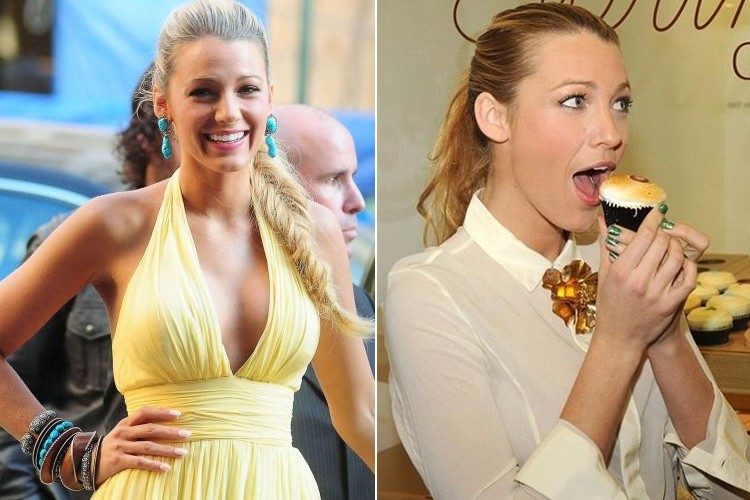 Ever since she played Serena van der Woodsen, the world's going crazy after her, her diet and super model-esque body and of course her impeccable style sense. Hard to believe that even after a child and the other one on the way she manages to look like a million bucks – effortlessly. She certainly has one of the best bodies in the business and does entice a lot of envy. Now, curious of her regimen if you think that the star follows a strict diet, we totally understand. But don't be surprised when we tell you that she is pretty lenient on herself when it comes to eating.
[Also Read: Gigi Hadid Fitness and Diet Regime to Get A Hot Bod Like Hers]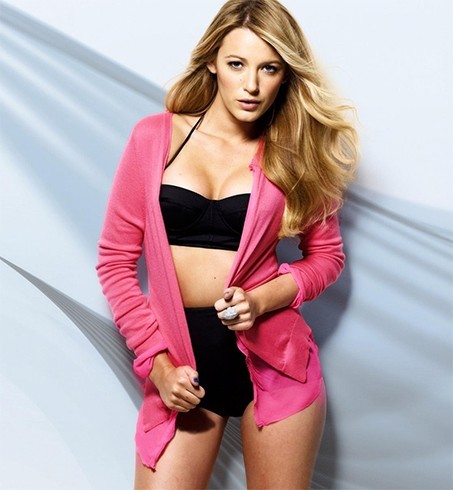 Good Shape Comes Naturally To Her
The 'Age of Adeline' star says that she is blessed with a fast metabolism and that is mainly responsible for her perfect body. She doesn't deny herself any indulgence because she knows her super metabolism will work it out for her. But she does confess that after welcoming daughter James, she did have to put a lot of work to get her pre-pregnancy body back. She also spills on her tips on staying on shape.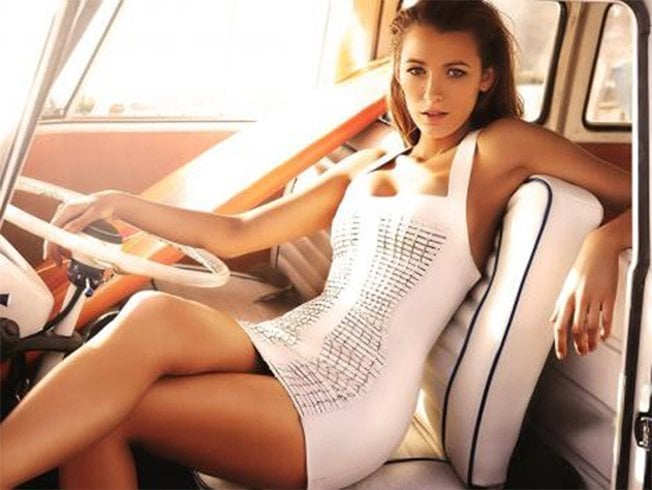 Girlfriend's Got A Sweet Tooth
First things first, she needs her sweets. "I can't start the day without a hot chocolate, or finish it without a few squares of dark chocolate. It's good for my mood!" says the star. Not at all shy about her love for food, she shares with Marie Claire magazine "If you went to my house and didn't know who it belonged to, you would not think it belonged to an actress," and makes a mention of her generously stocked food cupboard. She guesses that people might be thinking she is totally bluffing "I could lie and put it down to dog walking, but you would be well within your rights to call my bluff: my dog weighs three pounds. I take six steps and she's done for. In a few more years, I'll need to have a new secret, as in an incredibly strict diet regime."
[sc:mediad]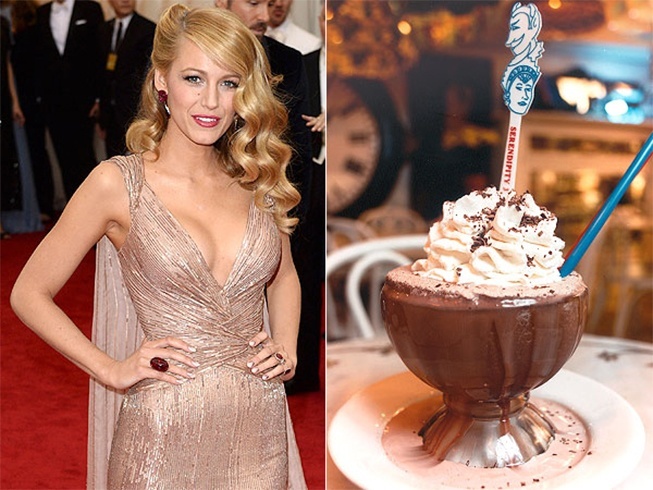 But giving us an insight on her exercise regimen Lively tells that she had to make some major changes in her lifestyle after baby James was born. She had to get into a bikini body for a role just after a few months after giving birth, and hence had to step up her workout regimen considerably. Don Saladino, Blake's trainer, reveals that the star increased her exercise once or twice or even five to six times a week.
[Also Read: Egg Fast Diet]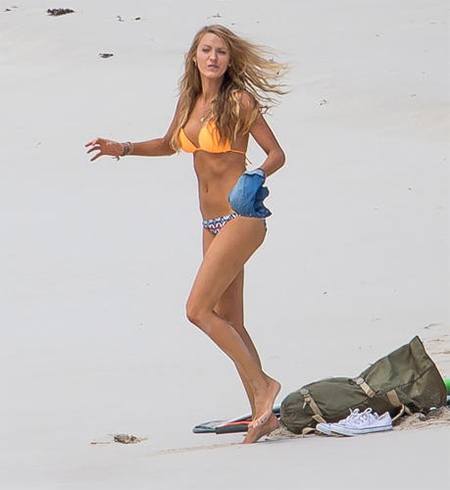 "We would do an upper-body workout Monday, lower body Tuesday. Wednesday was a playful pool workout where she would do laps. Thursday was upper body, Friday lower body and Saturday we were focusing on the accessory movers: the arms, the shoulders." – says the celeb trainer.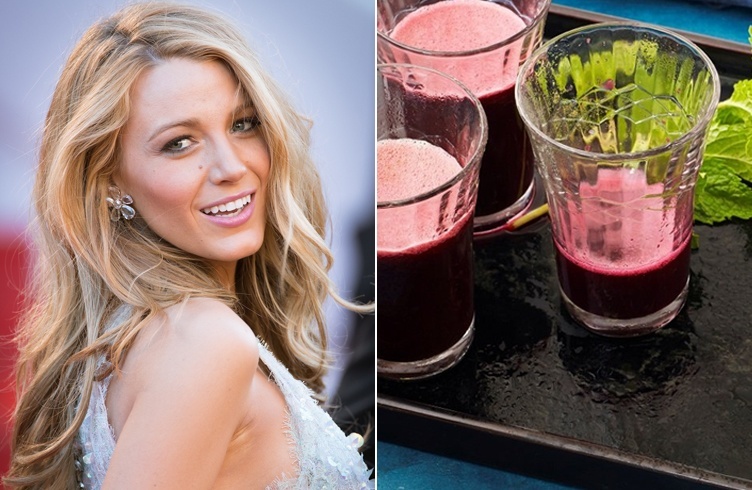 To rule the red carpets, the celeb resorted to eating four small meals every day. Her meals are made up of fractions of a protein, bowl of fresh veggies, smoothies and a slow-burning carb. As per Saladino's interview with Australian Vogue about his high profile client's weight-loss secrets he emphasized on the significance of sufficient sleep. He adds that to keep your fitness routine really exciting is the key and concluded that healthy eating is also required.
Health Counts More Than Fitness For Lively
Getting up one fine morning to lose weight won't help. One needs to be healthy become getting into shape. Lively has soundly criticized the pressure faced by new mothers for losing post pregnancy flab, Blake talks to Newsbeat: "There's pressure to lose it, or women are supposed to look like they did when they were 19 right after you give birth to your child, I think it's silly".
With her tete-a-tete with the magazine, she also says: "Losing weight is not something I have spent much time focusing on. With a new baby, it's just about eating well for her, because everything I eat goes right into her system. Your body goes through a lot after pregnancy and birth, so small, gentle workouts feel better."
[Also Read: Achieve That Killer Body By Following Kendall Jenner Diet And Fitness Routine]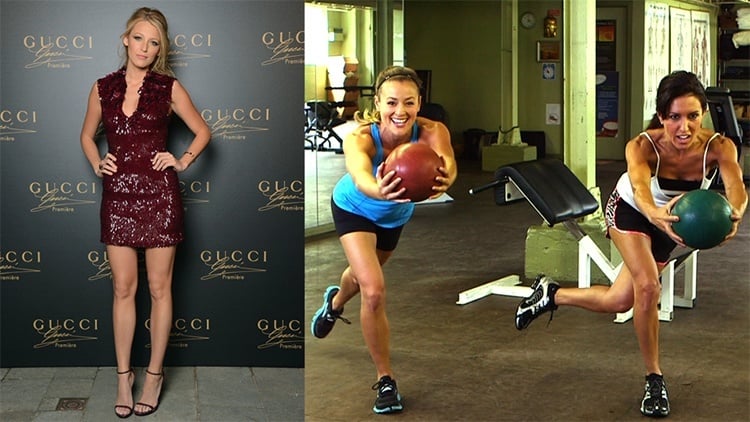 Blake hates to get bored with exercise and food. She likes to keep her workout routine fun and her food has to be fresh. "I hate the gym. Who doesn't? When I'm in the gym I feel like I am missing out. So I would rather rent a bike or go for a hike," referring to her love of food, she concludes "I like to cook. I use a lot of fresh ingredients, which really does make a huge difference".
Well, now we have to say that Blake's metabolism is a thing of serious envy. She doesn't have to try hard and can eat whatever her heart craves for. Even months into second pregnancy, she looked stunning on the Cannes red carpet. Well some women are just born with it – can we do much about at all?